Mental Health
10 Important Ways New Moms' Can Take Care Of Their Mental Health
Last Update on June 8, 2022 : Published on June 8, 2022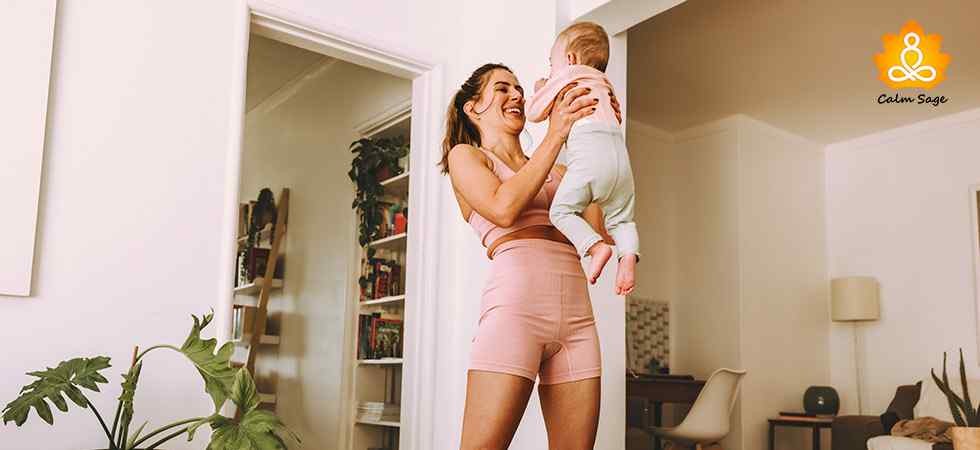 Hello new mama!
Welcome to the club…
I completely understand and have experienced the feeling of holding your newborn in one hand and dealing with negative thinking or depressive thoughts on the other hand! It's like having mixed feelings when you should be the happiest person on the earth.
While having such feelings are common, it is important that we learn how to take care of new moms' mental health! While the reasons behind such feelings are hormonal rushes, understand that they can be controlled or managed if learned how to deal with them properly.
Do you know women are highly prone to getting various mental health issues during or after pregnancy? If not, then you can read this blog:
Read Also:- List of Mental Health Issues during Pregnancy
Learning more and more about your mental health is the only way to develop confidence and trust within yourself again. You need to develop the positive feelings that you're going to be a great mom and your baby believes in you! That's all you need right now… During this period, you must focus only on your baby, your physical health, and more importantly your physical health!
In this blog, I have enlisted 10 ways new moms can support their mental health along with focusing on their babies as well. So, let's get started!
10 Ways New Moms can Support their Mental Health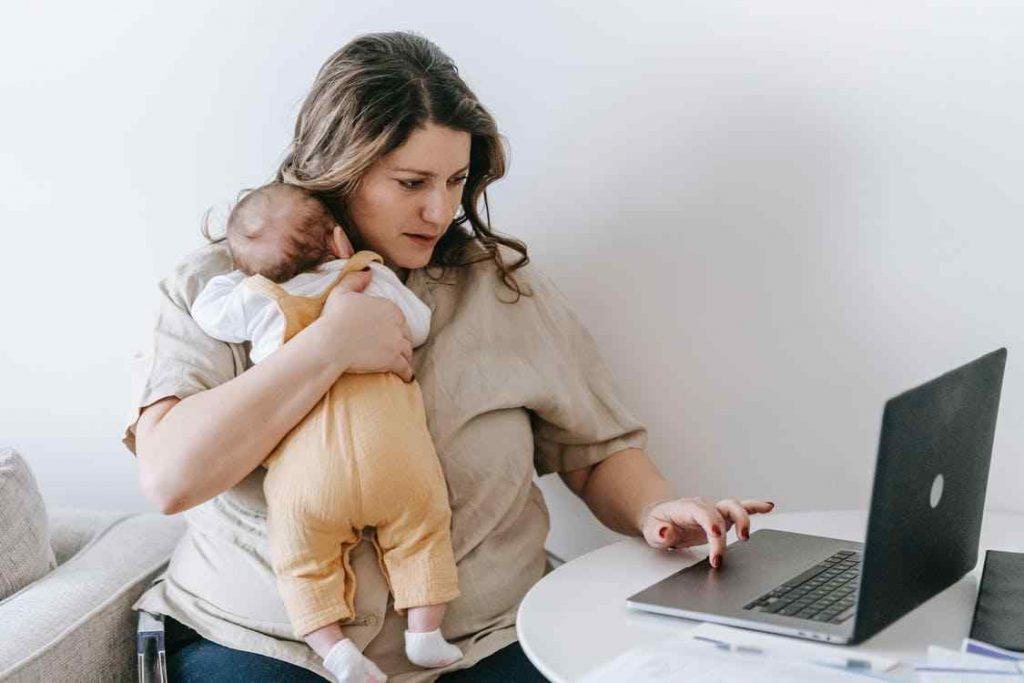 1.Avoid social media usage
When we are not able to sleep properly or when the baby keeps waking up every hour, we directly open social media and start scrolling! Is it the right thing to do? No, while your baby sleeps you need to focus on sleeping as well so that you can give rest to your mind as well.
2.Change your routine a little bit
After having a baby or after returning from the hospital, our whole routine changes and it generally takes time to get back on track. Therefore, do not hurry; try to go with the process.
It might happen that your baby wakes up at night! Therefore, try to be there for your baby, and try to get along with them as they are also figuring out a lot of things. And, most importantly get sleep whenever you can by changing your routine a little bit.
3.Trust your feelings and develop confidence gradually
While taking care of a newborn, our confidence, trust, and self-love vanish. From this point, we start judging ourselves for not being a great mom. No, you're a great mom, and understand that recovery after conceiving a baby is a slow process. Therefore, gradually you will be able to develop confidence and trust again.
4.Treat yourself and buy comfy clothes again
Bouncing back after delivering a baby is important but most importantly, it is necessary to focus on your recovery, bonding, and rest. It doesn't really matter if you fit again in your old clothes or not.
You don't have to get frustrated or disappointed, you can treat yourself and buy new comfy clothes again to combat the body image issues.
5.Say a big no to comparison
Do you know where we are lacking in building our confidence again? We compare a lot. We compare our bodies, our sizes, our mental health, and our parenting style with other parents or new moms. It really takes a lot of toll on our mental health. Therefore, start avoiding comparison from today.
6.Let your baby grow gradually, stop comparing
The other thing we generally do wrong is that we compare our baby's growth, size, and weight with other newborn babies. Every baby grows at their own pace and every baby takes time to adapt to a new environment. Therefore, stop comparing your baby growth with other babies.
7.Appreciate your body and believe in recovering
Women tend to go through a lot of body image issues, especially after pregnancy. But out of all body image issues and other mental health issues, do you remember that you actually gave birth to a beautiful baby after having months of morning sickness, medications, excruciating pain, injections, and whatnot! Your body needs recovery and rest, therefore, focus on that and appreciate your body for doing wonders.
8.Keep your focus intact
Adjusting to this new life is way harder than it looks, but with intact focus and self-trust, you will be able to pass this phase as well. Right now, focus on how you can become a better parent and how you can develop bonding with your baby.
9.Remember, such moments are not going to return
I am telling you, you're going to remember these moments, like right now, we miss our mama tummy! Similarly, we are going to miss our moments with our newborn. Therefore, make the most of this phase, enjoy and rest as much as you can.
10.Seek professional support
If you're still not able to deal with such feelings, it might be possible that you're experiencing any other mental health issue. Before it gets worse, seek professional support today…
To connect with a mental health professional from BetterHelp, click below.
I hope this blog helps you with the 10 most important ways to care for the mental health of a new mom. Comment down and share your experiences after reading this blog. For more such content, connect with us on all social media platforms.
Thanks for reading!