Happiness
Add These Elements To Your Home To Make It Peaceful
Last Update on May 19, 2021 : Published on May 19, 2021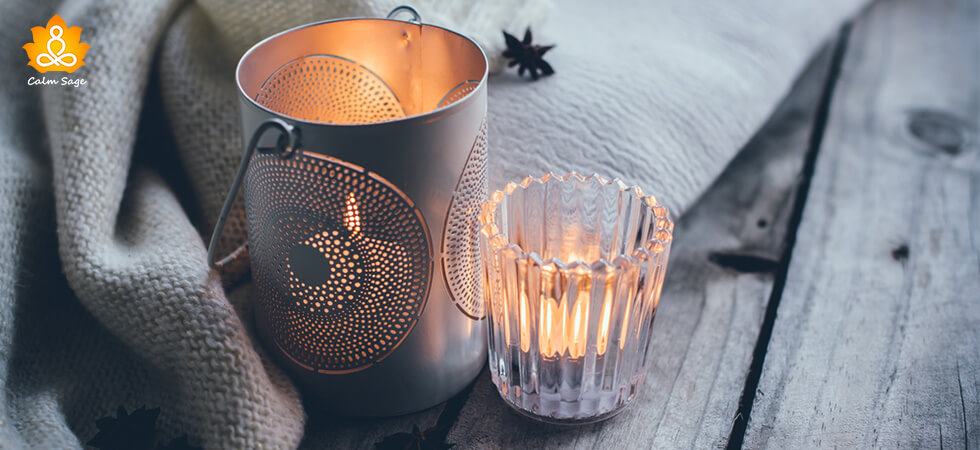 Due to Covid time, we all are living together; we are working at the same place, planning our days at the same place, eating anywhere! This results in a disorganized home that outcomes in stress and anger at your homies. However, what if I tell you simple and effective tips to bring back peace in your home?
Yes, there are various relaxing home decorating ideas that can be used to bring peace and harmony at home.  Peace and an organized home make a base for launching happiness in your happy place.
Additionally, you can also make it a more work-friendly environment with these tips. So, let's get started.
Why You Should Make Your Home a Peaceful Place to Live?
1. Cluttering brings happiness
Keeping stuff that is of no use or you can no longer use it brings negativity to home. Therefore, cluttering will help you to organize your space in a better way. Moreover, keeping non-usable stuff takes space. Herein, you can clutter and add elements that are more useful to you or your family.
2. Makes a more enjoyable space
Organized home and positivity elements establish peace at home. But, it also makes a home a more enjoyable space for us. Living in chaos can impact your mental health as well. Therefore, it is always a good idea to make home a better place to relax, enjoy, and have fun.
3. Raise energy levels
Some ancient practices like Feng Shui bring peace and raise energy levels in the home. Feng Shui is known for better placement of surroundings that affects our chi or energy. If you're not interested in these ancient practices, you can simply paint your walls with positive colors.
Add these Elements for a Peaceful Home
1. Organize and Decorate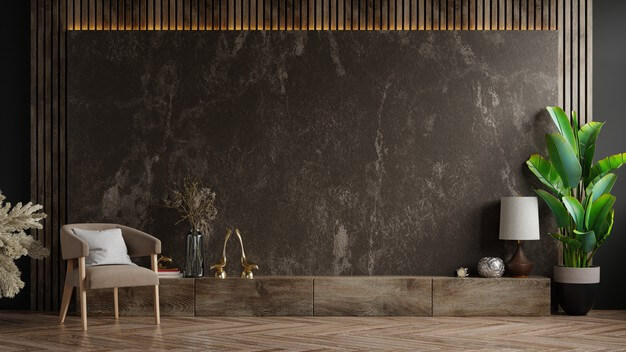 You can simply start by cluttering your stuff. Further, you can organize your things for a better look. Place things that are less useful in almirah or cupboards so that they are not visible.
Further, you can also decorate your place by using colors or themes that show your inner self. Always choose colors and themes that make you feel relaxed and energized whenever you are stressed.
2. Create a cozy space
Create a small cozy space anywhere in your home where you can go whenever you're stressed about something. Add elements that bring joy to your life. You can also add lights or scented candles that can lift up your mood.
Moreover, you can also add stress-relieving activities in this space so that you can play, enjoy, and forget about the stress easily.
3. Create a Work Desk
Creating a workspace is the best thing to bring back your positivity. Do not sit on couches or any table for work. Make a proper space and treat that space as your working area so that you can establish a proper working routine.
Do not forget to add a small pot of plants for positive energies.
4. Add Feng Shui for Positivity
If you wish to have proper stress relief benefits then adding Feng Shui can bring more peace. A little Feng Shui brings long-term benefits that can be enjoyed by everyone at your home. Use it as décor and place it in your lucky corner.
To know more about such fortunate artifacts, refer to the link: Give your home good vibes with these fortunate artifacts
5. Aromatherapy is Must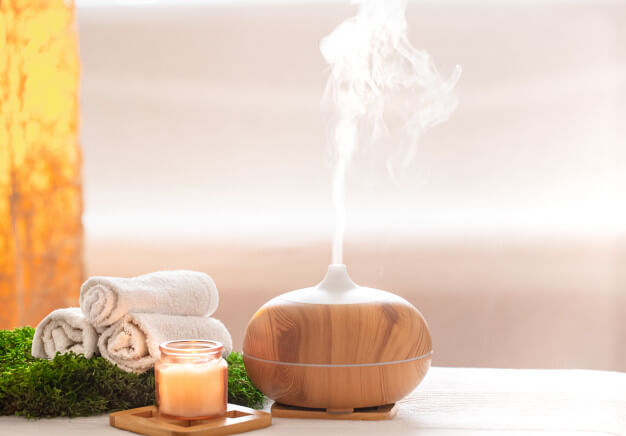 It's completely on you whether you want to add these elements or not, however, aromatherapy is a must element for making home a peaceful place. Aromatherapy is really worth the hype as it provides a wonderful and soothing environment. Research related to aromatherapy shows that it is a real stress-buster.
6. Add light Music for a Cheery Mood
Music is another stress buster that helps to quickly release stress from your body. Incorporation of the music helps to have a peaceful environment at home. You can add light music to cheer everyone's mood at home.
Related Read: Music Therapy 101: How music helps you heal?
That's all folks! I hope this blog helps you to bring back the peace at your happy place by adding these elements.
Comment down and let us know which element you are going to add to make your home a peaceful place to live. For more such content, follow Calm Sage on all social media platforms.
Thanks for reading!
More power to you.