Happiness
Top 7 Colors to Bring Positivity in Your Home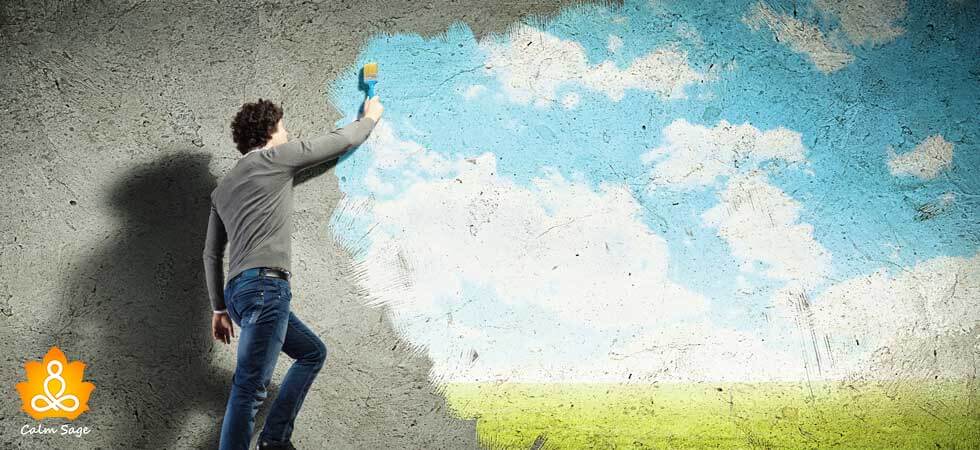 Colors are one of the easiest ways to bring positivity in your home. However, we have observed that working with colors is tricky. Therefore, we are making it easy for you to find the positive colors for the home according to Feng Shui.
"Colors bring harmony and positivity in your life."
All you have to do is coordinate with your lighting system and surround yourself with some peaceful decorating items or small plants that bring positivity. Below mentioned tips and tricks will help you to find the right color for the creation of good energy.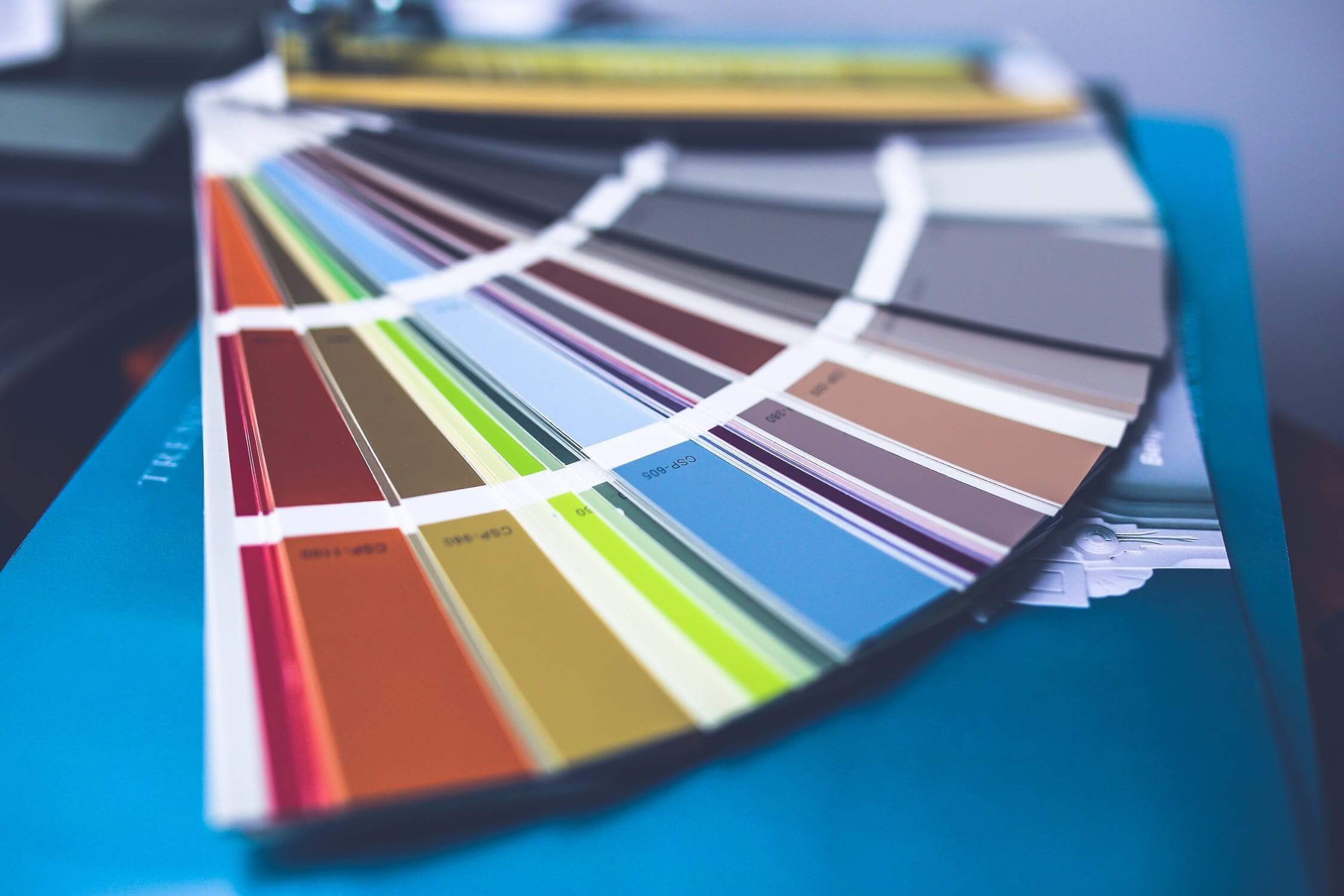 According to Chinese beliefs, bad base colors may attract diseases, heartbreaks, and waste of money. Through this blog, we are decoding some colors to bring positivity to your home but let's understand First What is Color Psychology?
What is Color Psychology?
Color psychology is the science of colors related to human behavior. The aim of color psychology is the determination of the impact of colors in our day-to-day life and decision. It's all about which color attracts us, which color compels us to buy something, and which color makes us calm and positive about our life.
However, the why part in color psychology is complicated. Some colors have different meanings and impacts on our life. Despite less research and studies, color psychology is growing rapidly in art, marketing, designing, and other areas. It also has different effects on us like moods, behaviors, and feelings.
Also Read: Healing With Colors! What is Color Therapy and How it helps?  
7 Positive Energy Colors for Home and Their Effect:
1. Yellow
Shades of yellow are associated with communication, self-esteem, and power. Overall, yellow is a positive color for home par excellence.
If you're considering painting your home as "pale yellow", go for it. As pale yellow looks welcoming and cheery. Light shades of yellow are good for homework tables for your children, they have the power to increase the memory and concentration level.
According to Feng Shui, yellow belongs to the fire element which relates with the ultimate source of positive energy from the sun. You can use the shades of yellow to ensure flexibility, adaptability, and clarity in your home.
Psychological Effects of Yellow Color:
Reflects sunshine
Evokes feelings of positivity, optimism, happiness, and summer
Also related with a carefree lifestyle

2. Red
Red is one of the quickest colors our brain reads. Shades of red are associated with energy, strength and fascination. Red stimulates our organs, provides perfect harmony and stimulates appetite. But, be careful while choosing the shade of red, as more dark shade can divert its beneficial effects.
According to Feng Shui:
red is related with the fire element, therefore, you can use this color on the walls of dining room, living room, kitchen etc. Red is a powerful color, therefore, do not use this shade as a dominant shade specifically in bedrooms.
Red is a color of  high energy and passion, so, you can use red when you're feeling low or tired. Combine red with calm colors to have more beneficial effects.
Psychological Effects of Red Color:
Captures attention
Associated with passion, energy, excitement, danger, and action
The most intense color used to reflect the strongest emotions
Used for "call to action"
Encourages us to do better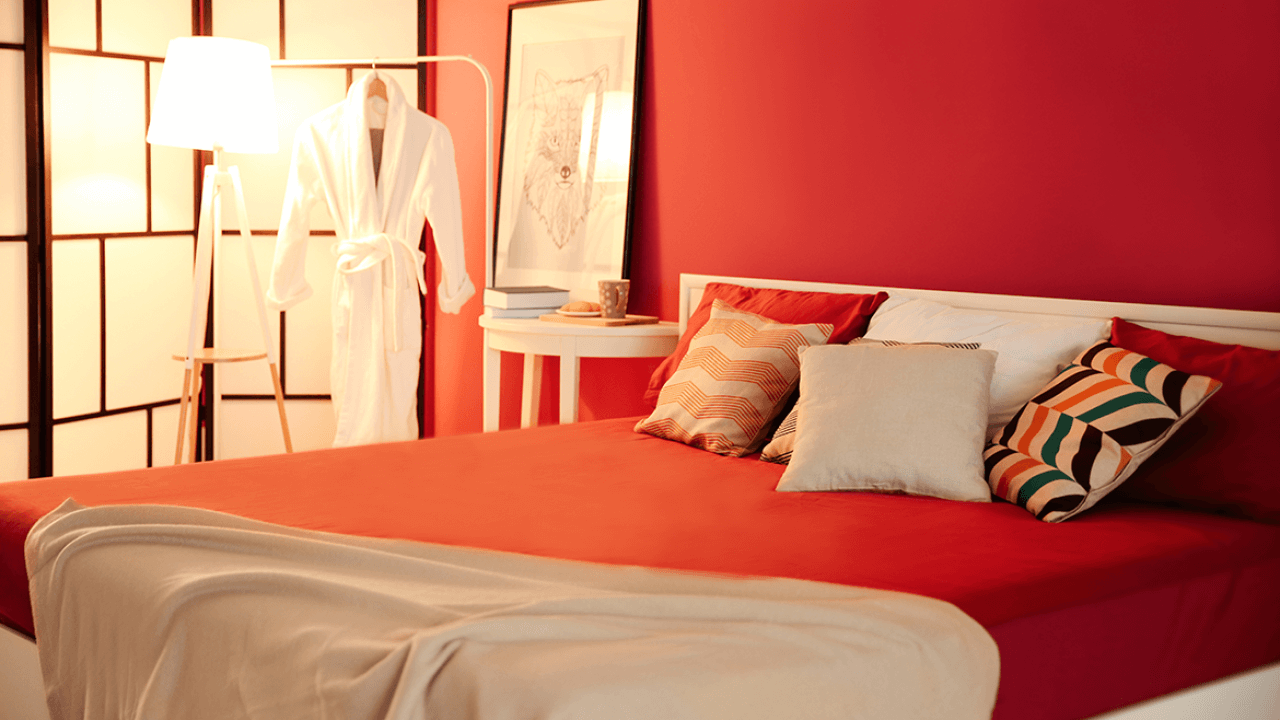 3. Purple
Purple is a combination of fire red and calm blue which makes purple a perfect color to bring positivity in home. Purple is used for the generation of meditation and spirituality.
Purple creates a perfect atmosphere for quiet introspection. Violet is a perfect shade for an adult's bedroom. If you are thinking about painting your walls as violet, we suggest you choose light shades like lavender. You can use purple in the bedroom for a restful and soothing sleep.
Psychological Effects of Purple Color:
Royal color
Connected with luxury, power, nobility, spirituality, and wisdom
When overused at home, it can cause frustration
Overuse is reflected as arrogant.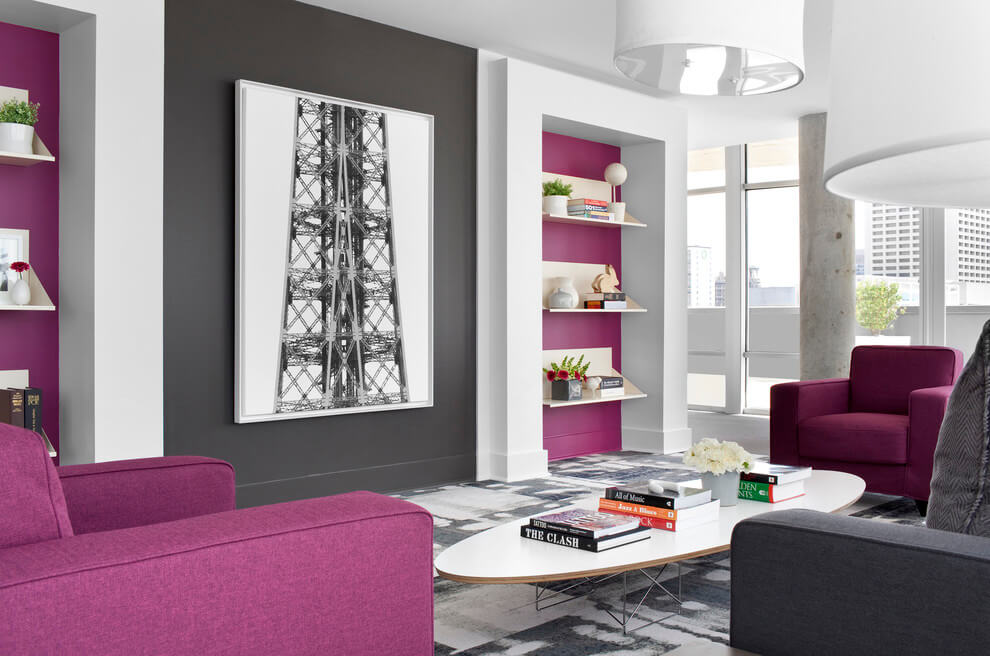 4. Green
Shades of green are considered as fresh color, related with fertility and considered as anti-stress. Green soothes stress, it is good for the bathroom, veranda and kitchen. Additionally, green is associated with the wood element and has qualities of healing stress and depression. Therefore, green is the ideal color to bring positivity to the home.
Psychological Effects of Green Color:
Connected with nature and money
Also related with health, fertility, and generosity
Also carries negative relations like envy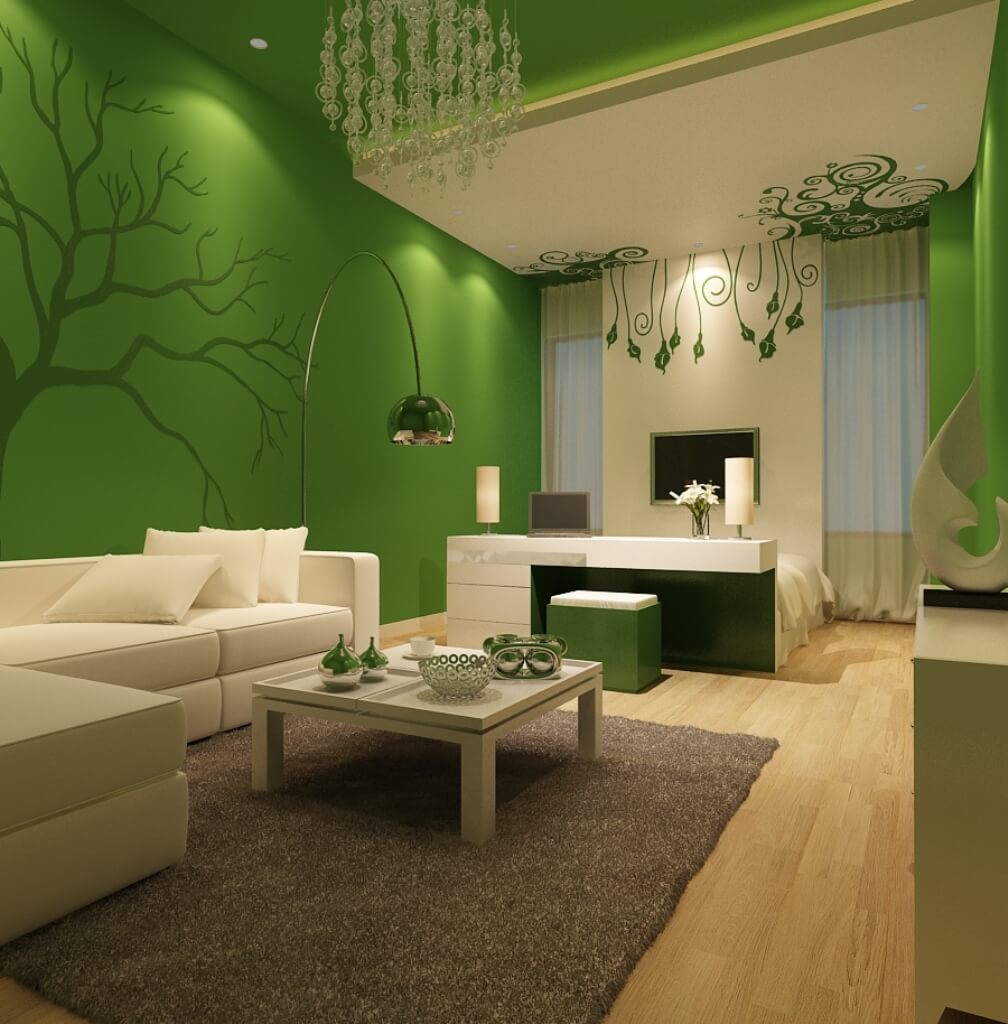 5. Pink
Pink is the color of affection and love. Pink brings harmony and peace. Pink is the only shade which is loved by all, especially little girls. It makes the mood cheery and happy. According to Feng Shui, pink is the fire element. It creates a calm environment that fades away the problem of sleeping. So, if you're thinking of painting your place as pink, we suggest selecting light shades of pink.
Psychological Effects of Pink Color:
Attracts females
Associated with playfulness, immaturity, femininity, and unconditional love
Brings positivity when used in light shades
Dark shades can cause irritation sometimes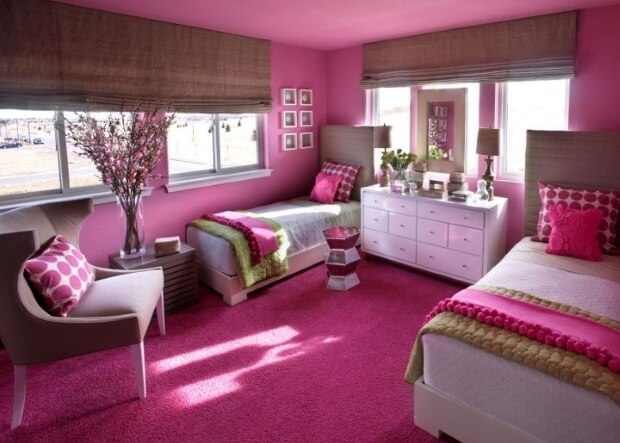 6. White
White is the synthesis of all colors which symbolizes neutrality, purity and innocence. According to Feng Shui, white belongs to the metal element. Do not opt for grey-ish shade, as it may result in a drop of energy and mood.
Psychological Effects of White Color:
White is associated with goodness, innocence, humility, and cleanliness.
It brings peace and calm to the home
Negative impacts of white color are cold and sterility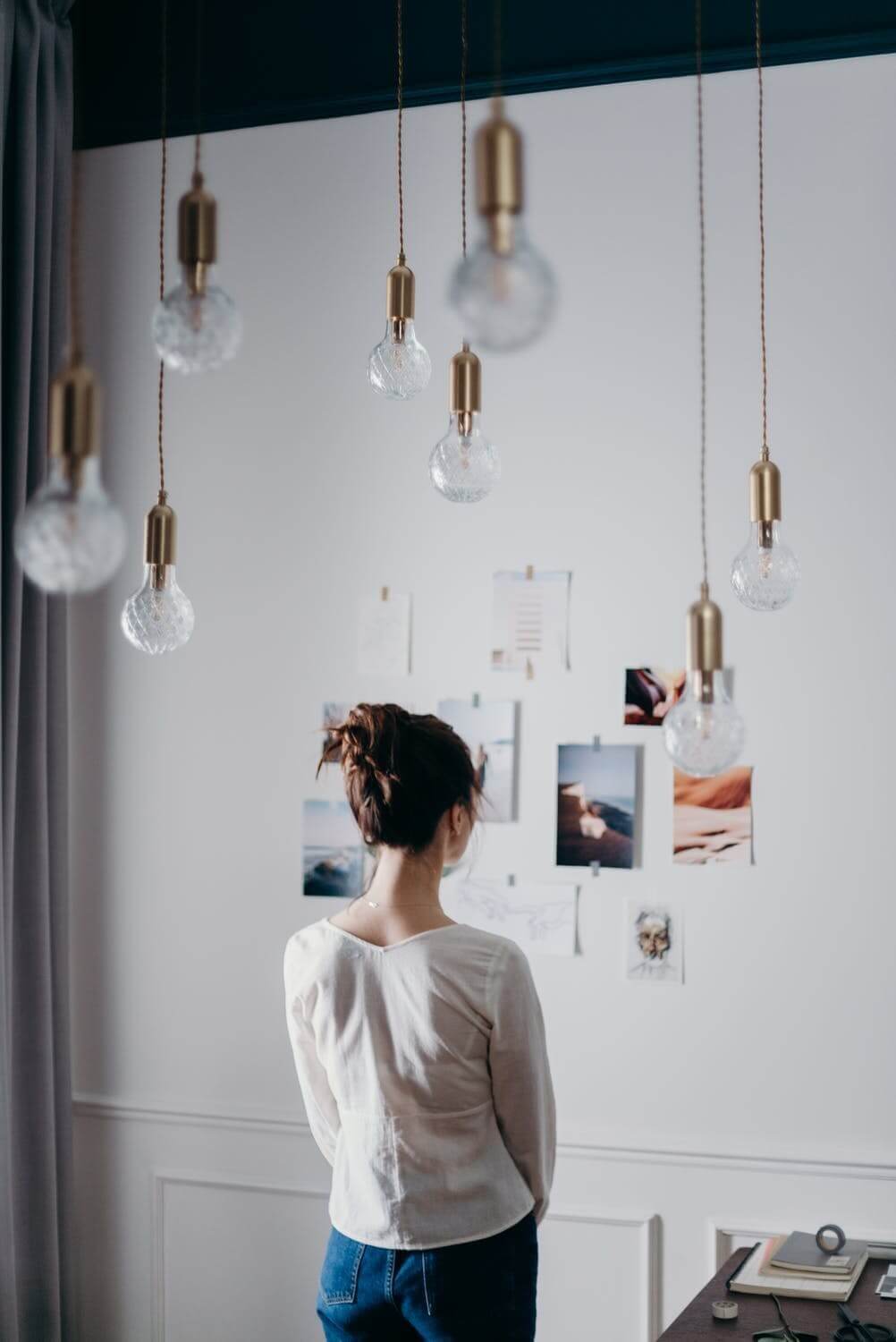 7. Blue
Blue is considered as cold color, the color of serenity and calm. Sedative effect of blue makes it an ideal color for the bathroom and bedroom because it is related with hygiene and health. According to Feng Shui, shades of blue are associated with the regulation of negativity. It reduces tension and stress in life. If you go through "50 moods a day" avoid too much blue.
Psychological Effects of Blue Color:
Related with sea and sky
It also reflects peace, calm, stability, harmony, and trust
However, sometimes it also reflects depression and a sense of coldness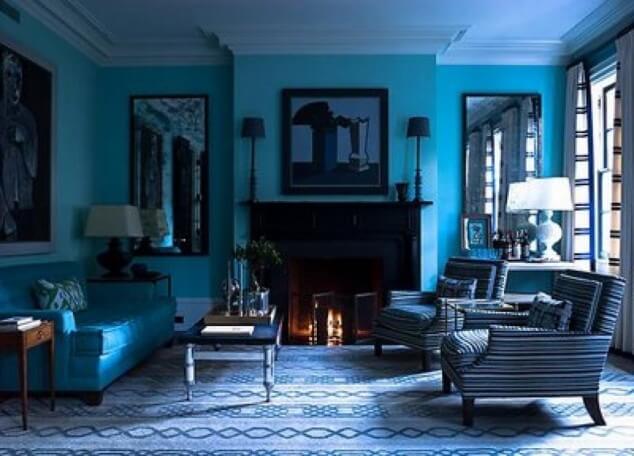 COLOR IS A POWER WHICH DIRECTLY INFLUENCES THE SOUL 

~ Wassily Kandinsky
While selecting according to Feng Shui, we suggest you opt for lighter and brighter shades. Light shades soothe the eyes and reduce stress. I hope you like this article and the information helps. For more such blogs, follow Calm Sage on Social Media platforms.
Keep smiling!
Frequently Asked Questions:
1. What do the four personality colors mean? 
Every color is associated with a different personality type. All the four primary colors are based on a foundation of true colors fun along with an insightful personality-identification system. 
2. Which color attracts the human eye the most? 
The green color attracts the human eye the most. 
3. Which color relieves anxiety? 
Green colors relieve anxiety as it denotes quiet and restful. Additionally, blue is also helpful for stress management. 
4. How do colors affect us? 
Colors are known to be a powerful communication as it influences mood and shows different psychological reactions
You Might Like These Also:
Simple Positive Mindset Tips To Bring out the Calm Within You
10 Golden Rules of Life to Live Positively
30 Positive Self Affirmations On Your Wall To Keep You Going