Mental Health
How To Deal With A Child's Emotional Behavior?
Last Update on May 19, 2022 : Published on November 10, 2020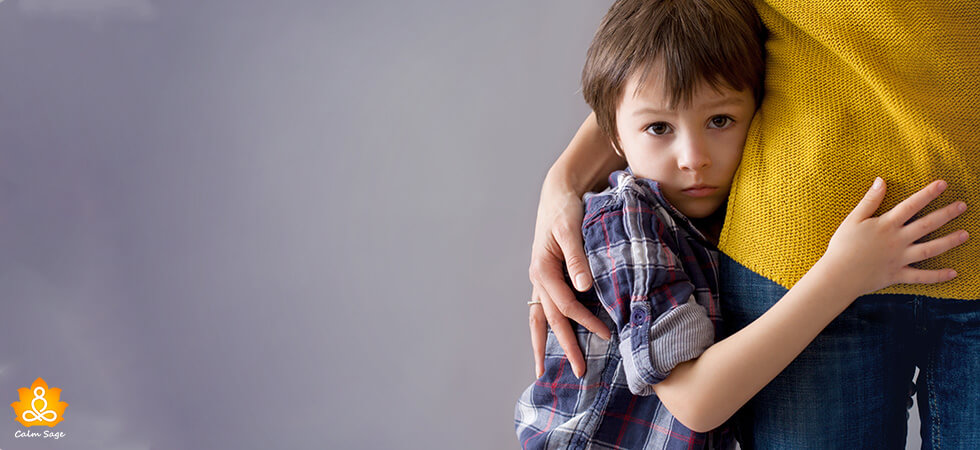 Some children may get impacted by new surroundings and act overwhelmed with feelings like anger, resentment, fear or stress. During COVID 19, many kids have started misbehaving with their parents, facing sleep problems and behavior disruption. Adults may yet find a way to entertain themselves but kids can find themselves in a distressed situation. You must learn ways to improve the emotional well-being of kids.
So how can you teach your child ways to deal with emotional behavior and heal yourself dealing with their anger. Let's understand!
 How To Deal With Emotional Child?

Image source: infographic.tv
1. Maintain A Schedule For Them
No matter if they are toddler or an adolescent, learning self-regulation is an important part of method to deal with emotional behavior. Try to keep the same schedule for most of the days, especially meals, sleeping time and activities like studying or watching television.
If your child is a teenager, you can ask them to make a schedule for themselves and inform you about the same. You can regulate their schedule and different behavioral patterns around it.
Also Read: How to Improve Your Self-control?
2. Avoid Using Negative Statement In Your Discussion
We understand that you don't wish to be negative to your child deliberately but your concerning statements can fill them with fear, worry, or anger. Questions like 'are you scared of failing in examinations' or 'aren't you worried about contracting coronavirus' shall be avoided. It is because it induces negativity with a specific situation like exam or stepping out during coronavirus.
Rather ask them what is bothering them and let them answer your open-ended questions.
Also Read: How to Control Negative Thoughts Top 15 Ways to Stop
3. Validate Their Feelings & Teach Them About Emotions
Many parents do not validate the feelings of their children and try minimizing them by saying messages like 'Stop being such a child' or 'It's not a big deal'. Even if your child is facing overly expressed emotions, show some empathy, and try understanding them. Tell them that you know their feelings of madness or anger and it is common to feel this way. However, you are here to help them.
Your support and love can help dealing with an emotional child. In fact, you can consult a counselor for advanced help by either visiting them or emailing us at info@calmsage.com.
For more information, check out the guide for kids online therapy.
4. Give Them Emotional Regulation Skills
Instead of controlling your child and giving them straight away advice, teach them emotional regulation skills to deal with their anger, worry or other overflowing emotions. The child must know how to deal with his own emotions during uncomfortable situations.
Teach them about deep breathing exercises and tell them to practice whenever stressed.
Help them to distract themselves from the thoughts and ask them to count numbers from 100 to 1.
Prepare a calm down kit for them in which coloring books, crayons, iPod with soothing music is placed.
Offer them mood boosters like hanging out with their friends, playing some games, outdoor sports or any hobby that they enjoy.
5. Let Them Connect With Their Friends
Social life for teenagers is very important. Allow them to connect with their friends and clear out their heads. If they are not able to step outside due to a pandemic, let them make a phone call, video call, or chat through social media. It is good if you designate them a few times in a week and later share your time with them.
Also Read: Communication And Mental Health: Why Is It The Key To Mental Wellness
When To Seek A Professional Help
Despite you trying to deal with the child's emotional behavior, there are some red flags that could pitch in between. For example, if the child is constantly crying, feeling anxious, overwhelmed or has lessened the communication. They may also be not able to concentrate on their homework or cannot maintain friendships. In all such cases, you can ask a general physician to assess the symptoms. They may ask you to perform some medical tests for proper diagnosis.
Start Your 30 Days free Trial for Therapy
Disclaimer: As BetterHelp Affiliate, We may receive compensation from BetterHelp or other sources if you purchase products or services through the links provided on this page.
Further counseling could take place according to the diagnosis followed by its treatment.
Wrap-Up
Remember, being emotional is not a problem but the inability to manage them is. Don't hesitate in asking for extra professional help. Form a bigger picture in your mind and help yourself and your child to deal with emotional issues in detail. With that, it is also important to maintain your emotional health as a parent or guardian.
Let Team CalmSage help you connect with a professional counselor for your kid's emotional issues. Drop us a message at info@calmsage.com for further steps.