Self Improvement
Lack Willpower? Here's How to Fix A Lack Of Willpower
Last Update on October 20, 2022 : Published on October 22, 2022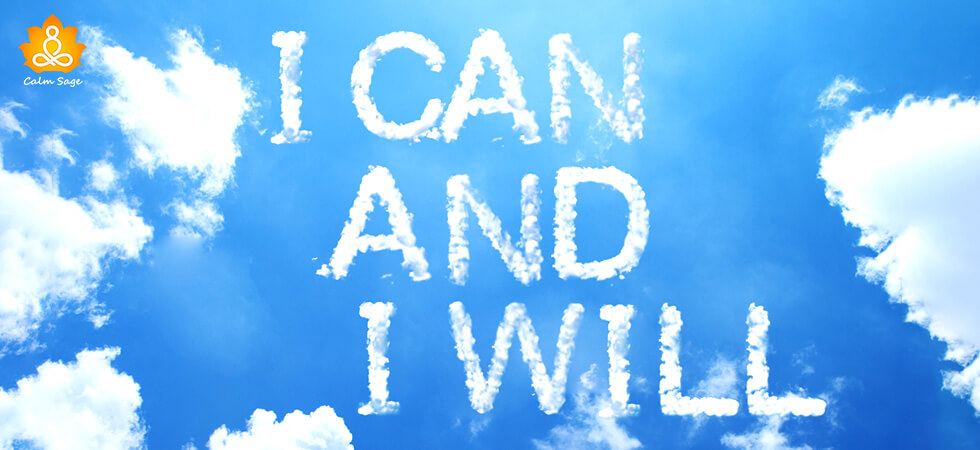 "Where there is a will there's a way"
Someone rightly said you can accomplish anything if you have the willpower to do it. What do you understand by willpower? To me, it is the strength within myself that motivates me to work harder toward the goals I wish to achieve.
Also Read: What Is Your Motivation Style? (And Why Knowing It Is Important)
Different people have different understandings of willpower. For some people, willpower is the belief that they hold in their hearts, and for some, it is the desire to rise in spite of falling way too many times.
Why is willpower so important? Your willpower can act as a guiding force when you feel lost because of all the challenges you've been facing. Willpower helps you look at the silver lining, it's the push you need when fear takes you down because of a lack of willpower.
Therefore, it's important to recognize the lack of willpower so that nothing can stop you from achieving your goal. Let's understand willpower better and how to fix a lack of willpower…
What Do You Mean By Willpower?
Willpower can be understood as the control that one has over themselves. It is the ability and power to say 'NO' to your own self. Willpower plays an important role in keeping your focus on your final goal and not being distracted by temporary attractions.
No human being is born with willpower, it develops and grows along with your personal growth. The strength of your willpower can be determined by the kind of control and resilience you possess.
The kind of life you lead and the decisions you make can influence your willpower. In fact, your willpower is reflected in the choices you make. Sometimes temporary relief can look very appealing but to choose not to give in and keep working hard is known as willpower.
Since willpower is a learned trait, one needs to put some effort into developing willpower. If you don't put in that effort, you're definitely going to lack willpower.
What Do You Mean By The Lack Of Willpower?
When I say Lack of Willpower, I mean the absence of the inner strength and self-control that you need to succeed in all walks of life. Not everyone is blessed with strong willpower, you need to work hard to curb the lack of willpower in you.
Developing and increasing our willpower is something that we have to continue doing throughout our life. When life throws challenges at you and if you decide to close your eyes and hope for difficulties to fade away is a sign you lack willpower.
Therefore, you need to keep boosting your willpower so that you never fall short of it in times of need. Before we learn how to fix a lack of willpower, let's look at some signs that show you lack willpower.
Signs of Lack Of Willpower
It's very important to know whether you lack willpower or not. I say so because willpower is something that keeps us going in difficult times. When you lack willpower, even the slightest of problems can become a huge obstacle.
Let's look at some signs you lack willpower;
You do not have self-discipline
You can't set goals or are unable to achieve them
You are usually low on motivation
You can't seem to control your emotions
You have little or no self-control
You tend to put the blame on others
You lead an overly-passive life
You can't pay attention to things for a long period of time
You face difficulty in maintaining friendships and relationships
How To Overcome The Lack Of Willpower?
Now that you know all about the lack of willpower it's time you learn a few tips and tricks about how to fix the lack of willpower. To help you overcome the lack of willpower, here are some things you can do;
1. Improve your self-awareness:
it's very important to know yourself thoroughly so that you understand your body's relationship with stressful situations. Being aware of your strengths and weaknesses can help you in analyzing your challenges and what will be the best reaction you can produce.
2. Indulge in meditative activities:
meditation can help you understand your body and also help in relaxing your mind and body. When you lack willpower, choosing to fight your fears is unlikely. That's when mediation can help us, it increases our willpower and mental strength.
3. Exercise regularly:
we all know how beneficial regular exercise is for our mental and physical health. If you lack willpower, exercise is one way you can fix this issue. It instills self-discipline and self-control in you and makes you develop stronger willpower.
4. Eat healthily:
the food you choose to eat has a huge role to play when you lack willpower. When you eat healthily, you feel good about yourself and self-control becomes easy to achieve. When you eat unhealthy food you get stuck in a vicious cycle of consuming unhealthy food-feeling guilty about it-consuming food again to ease the guilt. Roy Baumeister talks about it in his willpower depletion theory.
5. Focus on self-care:
when you don't give time to yourself to heal and recover from the challenges you've been facing, you experience burnout. Burnouts can throw you out of the grid, making you damage your willpower. Therefore, always take some time off for yourself so that you don't lack willpower.
Also read: Easy Ways to Strengthen Your Willpower
That's All Folks!
I hope you found this blog about the lack of willpower and how you can overcome a lack of willpower. Do share this blog with your friends and family so that we all can learn how to fix the lack of willpower in us.
Thanks for reading.
Take care and stay safe.
Next Read:
15 Best Motivational Podcasts on Spotify & Follow Them For Good
Why Use Humor as a Motivational Tool in the Workplace?
No Motivation to do anything! 21 ways to Find Motivation in life