Parenting
How to Prepare Yourself Mentally for a Happy Pregnancy
Last Update on August 21, 2023 : Published on February 9, 2022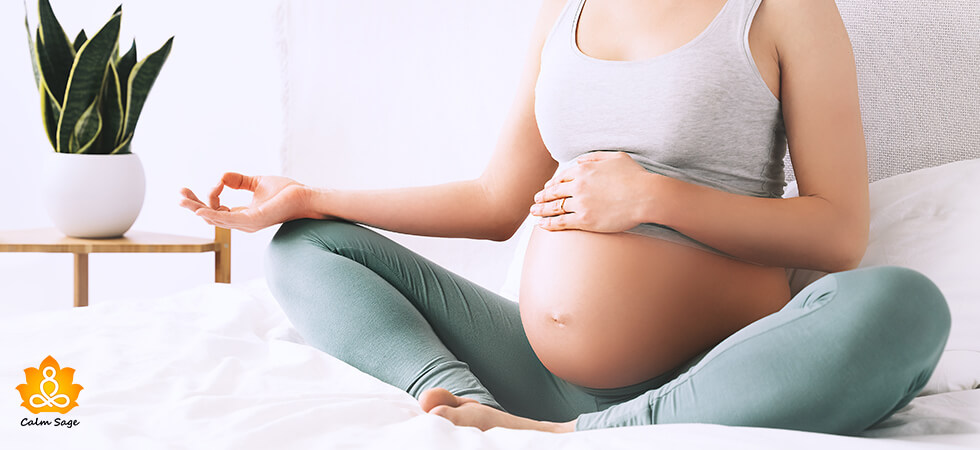 Everyone's journey is different, every body part is different, and so is pregnancy! For each and every couple on this planet, it is the best news ever! But, somehow, it starts impacting mental health. If you are experiencing symptoms of depression, stress, or anxiety during pregnancy, please understand that it is completely okay to feel this way!
The reason being a female body goes through various physical changes throughout the nine months…! And, everyone expects the "to-be mom" to be positive all the time and to think positive all the time. When a female body goes through several changes during those nine months, it directly impacts the mental health of the female.
Everyone showers their unsolicited advice during the pregnancy but no one ever talks about mental health. Do you know that nearly 20% of pregnant females experience depression and anxiety during those nine months?
Everyone does care about eating the right food, getting the right vitamins, and doing the right form of exercises to physically prepare your body for the big day? But, ever thought why no one prepares you mentally for the journey of nine months?
First of all, let us understand "how pregnancy affects mental health?"
How does Pregnancy Affect Mental Health?
Indeed, pregnancy is a blessing from the universe however; it is an exciting and challenging phase for everyone at the same time. Sometimes, you might feel blessed about growing a little world inside, and sometimes, you might get emotional too! It is completely a roller-coaster ride.
Meanwhile, it is completely okay to feel that way, it is okay to have fears and worries about your pregnancy and your baby, and it is also okay to feel stressed about your pregnancy. Do you know why? Because your body goes through a major change for which you cannot prepare yourself mentally.
Pregnancy is stressful because we have to deal with various physical and hormonal changes especially when we have experienced something bad like miscarriage, unplanned pregnancy, and more. This is why; pregnancy comes with an increased probability of experiencing or developing mental health issues.
Like, for me, it was an unplanned pregnancy, I was not prepared for it, which directly impacted my mental health for months. To understand this, let us read about some mental health conditions related to pregnancy.
Mental health Conditions Related to Pregnancy
It's not always the females; even males can experience mental health issues while their partners are pregnant or post-pregnancy as well. Pregnancy can lead to mental health issues like:
Stress
Anxiety
Depression
Bipolar disorder
Do you know about 1 in 10 females and 1 in 20 males are likely to experience depression during pregnancy? Anxiety during this phase is referred to as antenatal anxiety which is a common mental health issue above all mental health issues related to pregnancy.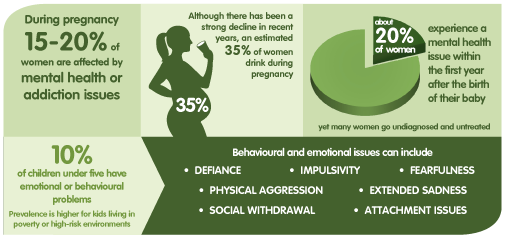 Moreover, there are some factors that result in anxiety and depression during pregnancy. Such factors are:
If you are also having a hard time or experiencing mental health issues, keep reading to get the right help and advice.
How does Devastating Mental Health Affect the Growth of the Baby?
While you are having a hard time during pregnancy, your baby also might be having a hard time inside the womb. The fact is that babies can sense the stress of the mother. This is why people always advise us to think positively.
If you are having chronic anxiety, stress, or depression, it also might affect the future mental health of your baby. Stress during pregnancy directly exposes the child to stress hormones which result in higher anxiety levels.
Moreover, one study shows that when a pregnant mom is exposed to a stressful task, it directly impacts the anxiousness of the babies and also increases the heart rate. Also, another study shows that depressed mothers are likely to have low birth weights as compared with happier moms. Moreover, pregnant mothers who are likely to smoke or drink during the pregnancy are more prone to having anxiety and depression.
How to Prepare Yourself Mentally for a Happy Pregnancy?
Here is a small guide to mentally prepare yourself for a happier and merrier pregnancy:
1. Understand your risk factors
By understanding and tracking your risk factors such as depression, anxiety, or stress, you will be able to have a happy pregnancy. You can start journaling about your feelings or emotions or you can also show how grateful you are for growing this little world inside your womb.
2. Keep your expectations low-key
It is a great idea to have expectations, plans, and preparations related to the baby, but it is also a great idea to keep your expectations low-key. Since pregnancy is unpredictable, learn to not expect more from yourself and keep learning more and more about your physical and mental health during pregnancy.
3. Seek support when required
Clearly, pregnancy is a roller-coaster ride and throughout the journey, you definitely need help. Apart from having house help, make sure you are seeking mental support too. When I was pregnant, I took mental support from my mom, since she knows me better from the inside.
Additionally, I connected more with my partner and we literally made more efforts to make our relationship strong and to welcome our little world more healthily. Moreover, you can always talk about your stress or anxiety with a mental health advisor.
To connect with a mental health advisor Click Below
4. Prioritize your mental health
Meanwhile, your practitioner will ask you to prioritize your physical health; I would recommend you to prioritize your mental health equally. Try to stay away from negative or toxic people and focus more on positivity. To stay positive, you can start with meditation or yoga.
5. Stay active (physically and mentally)
I know you must be researching more about exercises and walking during the phase but it is also important to stay active mentally as well. When I say, stay active mentally; make sure you are working on your emotional stress and getting prepped for the big day.
Preparing for pregnancy should not only be limited to your physical health but you should also prepare yourself mentally as well. Pregnancy is a long journey, every day is not going to be the same, and you are going to face a lot of challenges.
Therefore, keep reading and stay connected for more content related to "pregnancy and mental health"
You can also comment down your queries or share your experiences to motivate other "to-be moms" around the globe.
Let's support each other!
Till then stay safe and keep listening to your cravings!
Next Read: