Mental Health
How To Talk To Someone About Their Addiction
Last Update on August 25, 2021 : Published on January 17, 2021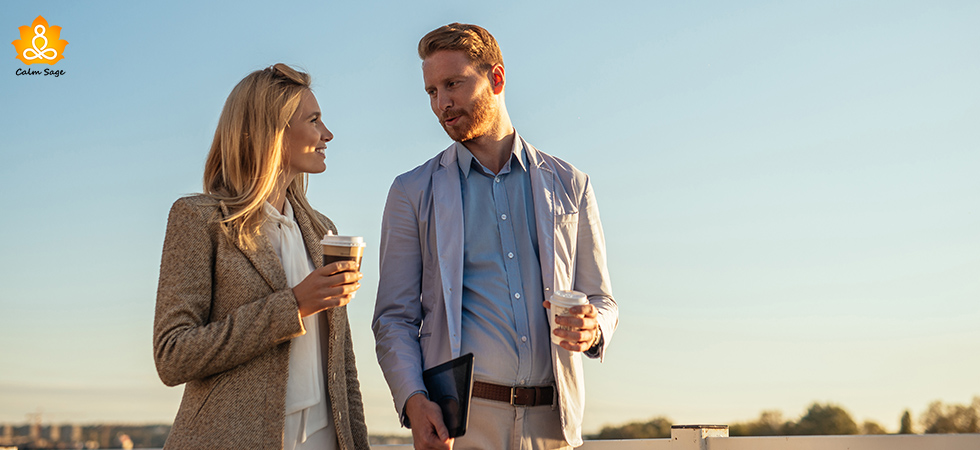 Talking with someone about their addiction isn't easy. If you've recently discovered a loved one or a family member, I completely understand the shock you're experiencing right now. And, along with poor communication regarding the topic, it might not be easy for you to cope with the situation.
People who have worked and lived with people with addiction know about certain effective strategies to communicate with someone about their addiction. It is always difficult in the beginning, once you're on the edge of support, you might be able to create your own ways to communicate with someone about their addiction.
Till then, this blog will help you to talk to someone about their addiction. Below mentioned are some effective tips for communicating. 
Read More: Quit Your Addictions Now
How to talk to someone about their addiction
1. Kindness is the key
Showing concern, care, and kindness help to understand the reason behind their addiction. Additionally, kindness is the secret ingredient for successful communication with an addict. Do not follow the route of stigma around addiction, and try to be kind, concerned, and careful with them. So, they can open up with you and share their feelings with you. 
2. Speak less, listen more
The other key to effective communication is good listening skills. While you're communicating with an addict, remember the person with addiction likes to confide when someone begins to criticize or interrupt them. Even if you do not agree with them, listen quietly, once they're ready to listen, speak up. 
Related Read: 7 Tips On How To Help Your Loved One With Addiction
3. Consistency is policy
While you communicate with someone about their addiction, make sure your actions speak louder than your words. You should be consistent with your messages. 
4. Practice predictability
At times, a person with an addiction can be very unpredictable with their behavior and words. Therefore, try to set good examples that can turn the sides. Additionally, be predictable with your actions and words. Always remember, "Surprises are stressful and stress feeds the addiction."
Also Read: Suffering from Stress? 10 Body Scan Meditation for mindfulness
5. Show concern and unconditional love
Do not ever stop loving or caring about them, no matter how severe their addiction is! Open your heart out in front of them and try to support them. Try to be there always and conquer their addiction with the power of love. 
6. Try to set boundaries
Once you've gained control with the communication power and love, try to set limits and goals. Do not add punishments in the thread; try to set healthy positive goals leading to a healthy life. If you feel like, the person does not want to change, support them with professional services like support groups, counseling, or online services. 
7. Do it their way
You might be absolutely firm and clear about what is unacceptable. However, stay calm, take control over their actions in their way and then slowly make them understand the process and recovery. 
8. Support the process
Recovery takes time and is not a one-sided road. You might have to experience various challenges. Make sure you're not getting low on your motivation and energy. To keep yourselves motivated, you can join counseling or any support group together.  
9. Seek help whenever required
People often feel ashamed and the fear of being disowned stops them from seeking help. Therefore, do not judge or punish. Support the proceeds and seek professional help whenever required. To connect with a certified mental health provider, click here. 
Disclaimer: As BetterHelp Affiliate, We may receive compensation from BetterHelp or other sources if you purchase products or services through the links provided on this page.
Small Message from the Author 
Recovery is not a one-sided road and it takes a lot to get back on track. therefore, have patience and support your loved one. throughout the journey, if you require help, ask for it. calm Sage strongly recommends getting professional help for emergencies and severe conditions. 
I hope this blog helps you to talk to someone about their addiction. For more such content, connect with us on all social media platforms. 
Thanks for reading. 
Happy recovery ☺ 
If you or a loved one are struggling with substance use or addiction, contact the Substance Abuse and Mental Health Services Administration (SAMHSA) National Helpline at 1-800-662-4357 for information on support and treatment facilities in your area. 
For more mental health resources, see our National Helpline Database.