COVID 19 LockDown Guide
COVID-19 Lockdown Guide: List of Activities to Keep You Happy and Engaged
Last Update on May 16, 2022 : Published on April 5, 2020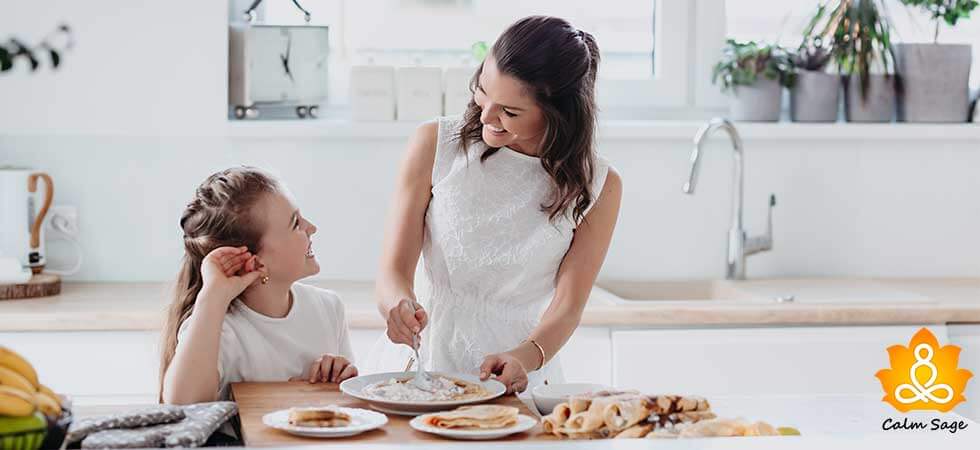 With COVID-19 lockdown setting people in isolation and social-distancing zones we all are looking for ways to keep ourselves busy and distracted. But, amid this chaos, we are forgetting one important thing that is keeping ourselves productive and healthy is what we need instead of just being busy for the sake of it.
So here is a list of some fun-filled activities that will make you happy and keep you healthy at the same time.
Activities to Keep You Happy and Engaged in Quarantine:
1. Do some COOKING or BAKE some cookies
Cooking and baking have a calming and meditative impact on our brain. It might sound suppressive but researchers suggest that weighing out butter, flour, and other ingredients actually clear space in our head for positive thinking to swipe in. So instead of sitting and eating packed foods, get up and cook or bake something healthy for yourself and your loved ones. You can also ask your kids to join in and keep them engaged healthily.
2. Give your brain some boost and PLAY GAMES
Playing games with family and friends even during social distancing will not only give you a feeling of being together but will also add giggles to your life. There are various fun games (digital and paper-pencil) that you can play together by connecting through social media. You can also check this video to find some fun games that you can play online and boost your brain.
3. Create your own happy space by GARDENING
Let us get up and get our hands dirty in creating our own peaceful place or maintain the one we already have, our gardens. Gardening has a lot of mental benefits to offer; bathing in green can boost your mood and can also boost your self-esteem.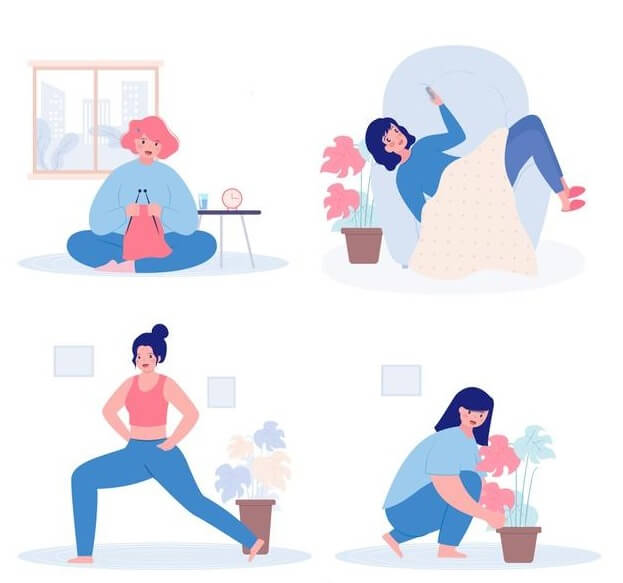 4. Clean up the mess and Start DECLUTTERING
Cleaning has an immense impact on our mental health, and plus who doesn't like a clean space around? So start tidying up and improve your emotional intelligence and cognition. Apart from cleaning your space you can also clean up your phone and organize it.
5. Get all colorful and artsy with PAINTING or SKETCHING
Colors are a symbol of positivity and happiness. So, why not use them at the times when we need positivity and happiness the best. Go grab your colors and start drawing or sketching. It is definitely going to make you feel more content and optimistic.
6. Expand your bubble of knowledge by READING
If you have always wanted to make reading a practice then there is no better time to start than this. If you don't have a book or novel available you can use the kindle edition as well, just start reading it will help you be more mentally flexible, rational and empathetic.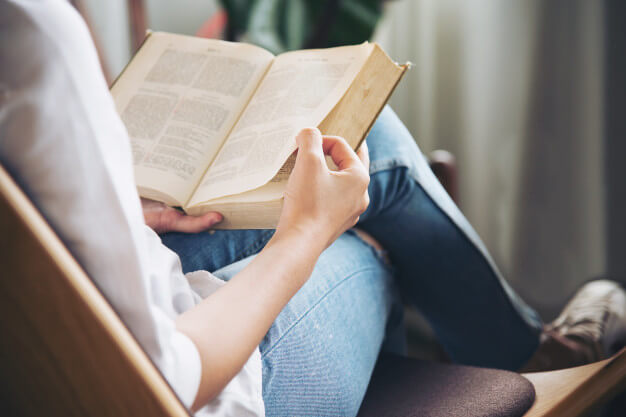 7. Plan your MOVIE DAYS and watch them
No, we are not suggesting you binge-watching that are surely an unhealthy pattern to involve in. Rather, just plan for a month which movies you are going to watch each day. Watching movies helps you deal with your anxiety by keeping you calm. Plus, with the release of dopamine in your body the feeling of pleasure is likely to follow.
8. Be a bilingual and learn a NEW LANGUAGE
Learning a new language not only adds that extra star on your resume or opens different job opportunities for you but also makes you mentally strong and flexible. Pick any language that you have always dreamt or learned and start working on it NOW! Apart from it bilingualism is found to protect against dementia. This is surely a win-win activity for you to add in your bucket list.
9. Go old school and do KNITTING and CROCHET
Have you seen your granny knitting quite often? Or spending time with crochet? Didn't they look so calm and relaxed doing it? Well, knitting and crochet are one of the most activities where you are learning a new skill on one hand and developing an increased sense of well-being on the other. You can take help from your granny or YouTube videos on the same.
10. Aim for getting fit through YOGA or AEROBICS
We all aim for a fit body. And to achieve this goal we really don't have to hit the gym. All you need is a mat, some light music, and yoga. Benefits of yoga are known to all it relieves stress, reduces anxiety and muscle tension.
But, if Yoga is not your thing then, we have another suggestion for you… try aerobics!
Aerobics is another indoor activity that can help you achieve your fitness goal and boost your mental health as well. So plug in your favorite songs and get that body moving.
NOTE: If you are a parent or caregiver do try to involve your kids in these activities. They need healthy and productive activities to keep themselves busy.
You can try some or all of them and find happiness with these basic tasks in your life. If you have anything to add the list and help others around, do share it in the comment section below.
Take care… Be safe… and Keep Yourself Healthily Occupied
More Articles About COVID-19 LOCKDOWN GUIDE:
COVID-19 LockDown Guide: Dealing With Your Anxiety the Right Way
COVID-19 LockDown Guide: Make Your Work From Home Stress-free