Motivation
80+ Best Mental-Health Related Resolutions To Hustle In 2022
Last Update on February 11, 2022 : Published on January 2, 2021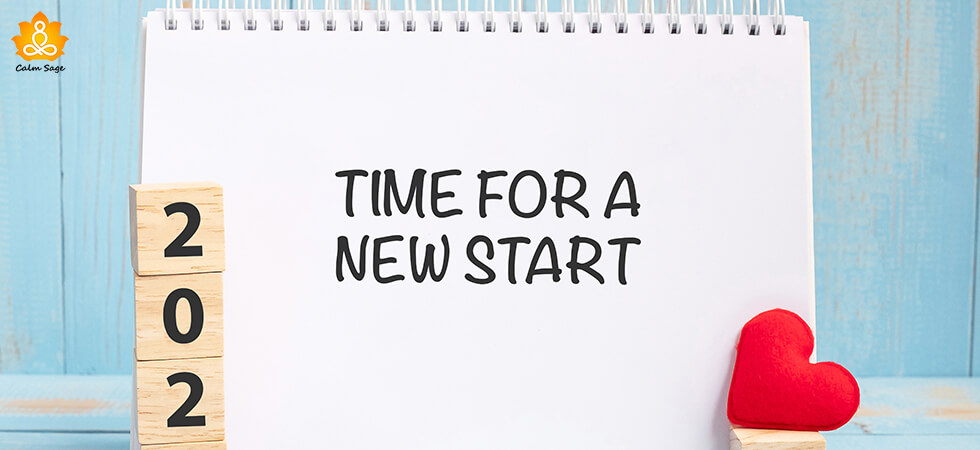 Getting a car, losing weight, getting into shape, having your own space, attending that music show, having long hair, learning cooking, getting married or engaged, finding a partner blah blah blah… and the list goes on! Do you know what making such resolutions is too outdated in 2022?
We all know how unexpectedly challenging 2021 was! 2022 is a year of hope and wishes. And while turning our lives to a new fresh page… we should not forget that Covid-19 is not over yet and we are still practicing social distancing. Along with our physical health, coronavirus also impacted our mental health.
Therefore, 2022 is the year wherein we should all pledge to take care of our mental and physical wellbeing. In 2022, let's make mental-health-related resolutions to beat the virus with mental stability. This blog covers 80+ best mental-health resolutions to hustle in 2022.
So, what are we waiting for…let's check the list to find the best suitable resolution for 2022.
If you're bad at keeping resolutions, read 10 Psychological strategies for keeping your resolutions this year
---
Kindness
1. To "be kind" towards everyone.
2. To help people suffering from poverty.
3. To "be kind" towards animals.
4. To help roadside dogs and other animals.
5. To provide food and clothes to the poor once a month (or according to your expenses).
6. To pass a smile and radiate positive vibes towards strangers and neighbors.
7. Give one compliment a day.
8. Raise a pet.
9. Say no to plastic.
---
Mental Health
10. To manage my anger issues.
11. Learn to say "no" whenever needed.
12. Find creative ways to handle stress and anxiety.
13. Join a support group.
14. Find a support system.
14. Help people with mental health disorders.
15. Aware people about mental health issues and their importance.
16 .Ask for support whenever required because asking for help is not a sign of weakness.
17. Break the stigmas around mental health.
18. Break the toxic myths around men's mental health.
19. Create my own mantra for peace.
20. Live mindfully and happily.
21. Practice digital detox on weekends.
22. Deal with fears and phobias.
23. Try guided meditation.
24. Read self-help books.
25. Meditate daily.
26. Getting proper sleep.
27. Talk less, listen more.
28. Work on my goals.
---
Personal Development
29. Focus on passion, not what others say.
30. To be physically strong rather than getting in shape.
31. Read a book every weekend to polish vocabulary and gain knowledge.
32. Work on my social anxiety.
33. Journaling to track down the process.
34. Practice one or two mindful activities on weekends.
35. Drink more water and smile more often.
36. Stop multitasking.
37. To save or invest extra money.
38. Take the stairs instead of elevators.
39. Let go of grudges with friends or family members.
---
Relationship and Family
40. Be kind towards everyone.
41. To be a good listener.
42. To remove all the grudges and establish good relations.
43. To find a loving and caring partner.
44. Respect everyone equally.
45. Decluttering
46. Paint home with positive colors.
47. Respect everyone's decision and space.
48. To take care of the mental and physical health of family and partner.
49. To aware family members regarding mental health.
50. Go for counseling if things didn't work out.
51. Practice family bonding activities.
52. Send handwritten letters.
53. Avoid toxic people.
54. Remove negativity.
---
Creativity
55. Start cooking.
56. Pick new hobbies
57. Practicing hobbies every weekend to be mindful.
58. Listen to music.
59. Travel without posting on social media.
60. Travel on a low budget.
61. Travel with a partner, friends, or family members.
---
Physical Health and Wellness
62. Sanitize every belonging properly.
63. Practice yoga or meditation.
64. Eat healthily.
65. Stress management with stress-relieving products.
66. Drink more water.
67. Quit bad habits.
68. Cycle or run every day.
69. Go green (be it diet or nature).
---
Professional and Workplace
70. To be kind.
71. Mind my own business.
72. Work mindfully.
Related Read: How to take a mindful coffee break
73. Practicing stress management whenever feeling stressed.
74. To respect everyone (regardless of job profile or age).
75. Avoid gossip.
76. Get that promotion without hampering physical and mental health.
77. Work on my professional goals.
78. Stand with anti-bullying.
79. To grow with mental stability.
---
Teenage
80. To be kind on social media.
81. Respect my friends, parents, and mates.
82. Stand with anti-bullying.
83. Say no to cyber-bullying.
84. Aware teenagers about mental health.
---
I hope this blog helps you to find your mental-health-related resolution for 2022. Comment down and share your resolutions with us. You can also connect with us through social media platforms.
Thanks for reading!
Happy New Year ☺