Therapy
Is My Therapy Working? 7 Signs If Your Therapy Is Beneficial
Last Update on April 30, 2021 : Published on March 31, 2021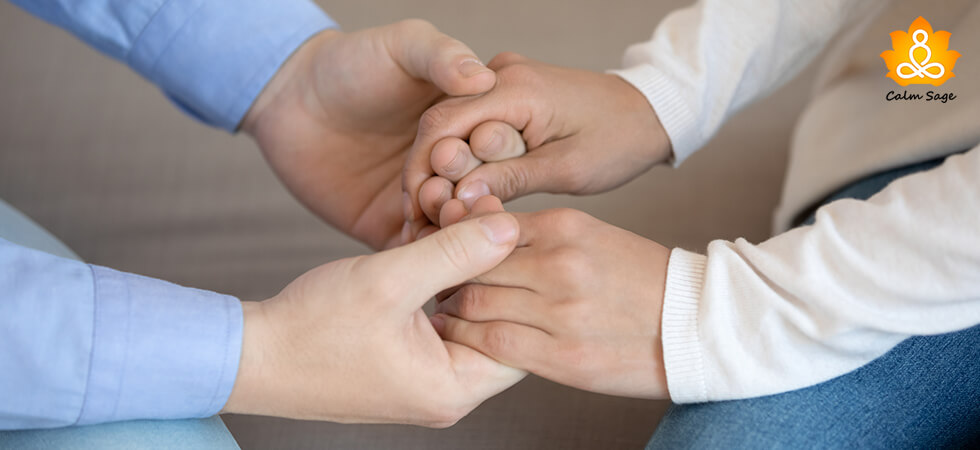 Firstly, we are happy to see you stepping towards therapy and decided to grow positively with it. Even though you are visiting the therapist every week, the question 'Is my therapy actually working' hangs in the head. Have you asked yourself if you are able to touch more emotions than before or do you feel that heaviness in your heart has started melting down?
Also Read: Do I Need Therapy? Signs You Need To See A Therapist
As a matter of fact, therapies take time and growth is not a linear process. But the questions and concerns about therapies' effectiveness is obvious. Thankfully, experts give us an idea about the possible signs to find if the therapy is working or not. Here we are sharing signs which you could keep in check to notice the fees being paid off well.
Note: Even when you feel that you are making progress, finish all the sessions for the best results. It is always advisable to complete the therapy course, just like you take a medication course after getting caught by fever.
7 Signs That Tell You If Your Therapy Is Working
Sign 1: You Look Forward To Your Appointments
If you are comfortable opening yourself up in front of the therapist, you are definitely going well. It is because revealing your innermost thoughts and feelings can be really tough for many people. Although it is alright if you feel nervous a few times but the lightheartedness right after the session is just good.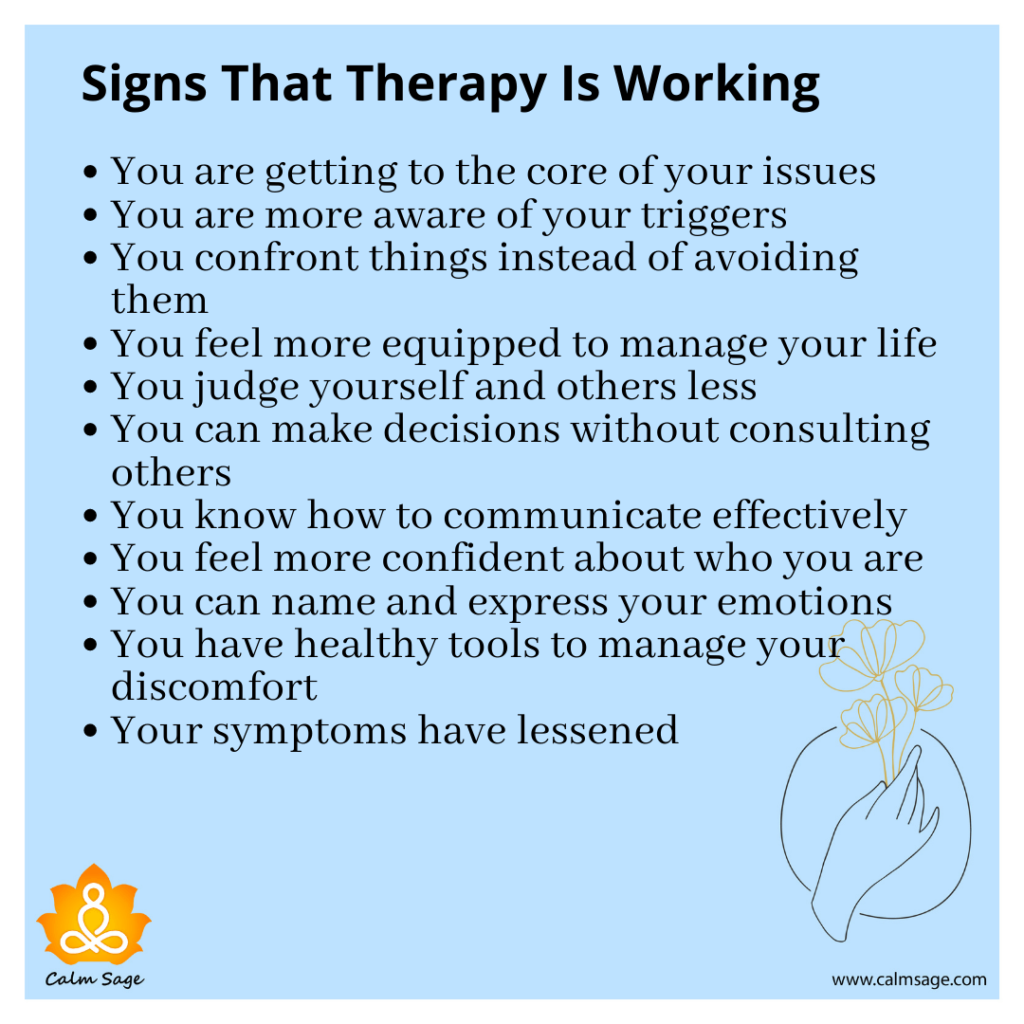 Sign 2: You Are Enjoying Life Again
Those who are going through tough phases or mental disorders often find themselves not enjoying the activities they used to love before.
For example, reading books, exercising or cooking your favorite food is once again enjoyable. You just feel that the weight has been lifted and life becomes more optimistic. The spark comes back and things are enjoyable more than they used to.
Sign 3: You Feel That Your Therapist Understands You
Do you feel that your therapist really understands you and both of you work hard on your recovery? Well, going good then! However, it is important to give your trust in your therapist for the desired output.
Although it is possible that there are no immediate results or accomplishments with the therapist, being on the same page makes you feel better with each passing session.
Sign 4: You Care About 'Self-Care'
According to experts, when you begin to pay attention to self-care then you are automatically on the way of improvement. For example, self-care ideas like meditation, writing journal, painting or traveling to beautiful locations are the right signs if therapy is working.
And yes, if you are feeling good today then how about booking an appointment for a good back massage?
Sign 5: Things May Also Feel Worse For Abit
Therapies can have a side effect and it can be counter intuitive too. You don't need to feel alarmed if some of the old symptoms come up and make the situation worse. Sometimes, we all visit negative patterns in order to become stronger and better.
For example, our muscles are sore after running long miles but they ultimately make your body stronger. Work out together with your therapist if you feel that the effects of therapies are reversing.
Sign 6: You Know That You Are Responsible For Solutions
You find out that your therapies are working when you take responsibility of your own well-being. A therapist and support of your loved ones can act as your guiding light but no one knows you better than you! Therapies let you understand that this personalized journey works differently for every human being and you are responsible for your own wellness.
Sign 7: You Are Applying Suggestions Given By Your Therapist
When you go back to your therapist and proudly boast about the techniques that he advised you, it is a sign your therapy is beneficial. The techniques applied in clinics are alone not enough unless you actually make sure that they run with you all through weeks or months.
Book Your Session with BetterHelp
Wrap-Up
It is also possible that you may not be able to find benefits from the therapy due to reasons like discomfort in the environment or incompatibility with the therapist.
Well, you are always free to change your therapist and ask for help from another therapist. In this case, drop us a message at info@calmsage.com for a better understanding.
Moreover, if the environment is an issue then online therapies are once again the best option to pick from your own couch.
Next Read:
20+ Art Therapy Activities For Instant Stress Relief
How To Tell Your Parents You Need Therapy?
What Is LGBTQ Therapy And How It Works In LGBTQ Issues?
Questions to Ask your Therapist during your First Therapy Session