Therapy
Rethink My Therapy Review: Is It Really As Affordable & Efficient As They Claim?
Last Update on January 19, 2023 : Published on December 27, 2021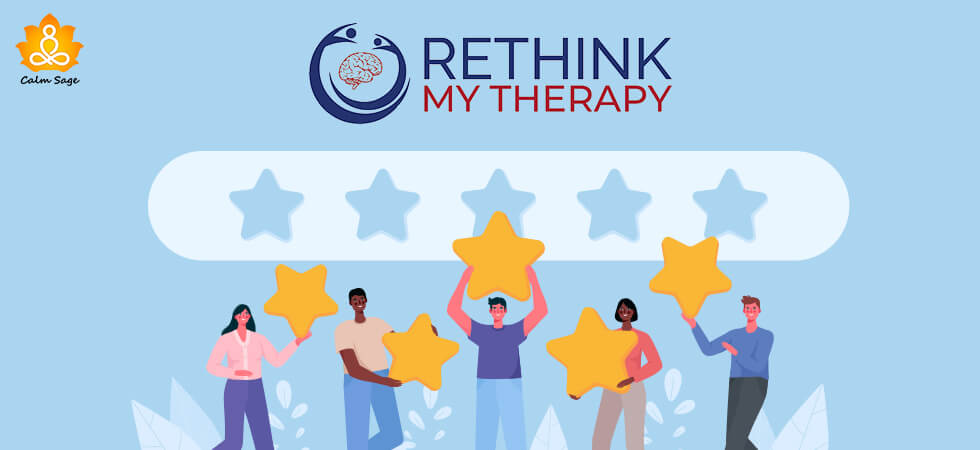 Rethink My Therapy is a New Jersey-based budding company that aims at providing online talking therapy and medical management support to those who need it. It is being considered one of the most cost-efficient therapy options.
Rethink My Therapy was founded by Connor Galic in 2018. Although it is a relatively new company as compared to its competitors. It has managed to become a household name because of its affordable prices and a free trial option.
Rethink My Therapy is an extended part of Rethink My Healthcare which acts as an added advantage because you can also receive online primary healthcare. Let's get a thorough overview of Rethink My Therapy so that you know what you are getting into.
Overview Of Rethink My Therapy
Course Details
Founded in
2018
Cost
$99 per month
Trial period
7 days free trial
Services
Talk therapy, couple therapy, psychiatry
Platform features
Video calls, phone calls, secure messaging, keeps your healthcare expert in loop.
Availability
Virtual, available through an online portal
First Impression of Rethink My Therapy Website
Rethink My Therapy is an online portal which provides virtual therapies via certified therapists. To begin using its services you will first need to sign in. Since it is a subscription based service, after you choose your type of subscription only then you can access the website completely.
It has a rather simple and dated look which might dull your initial experience with the website. Having said that, the website is not complex at all, everything is almost a scroll away and most information about them is easily accessible.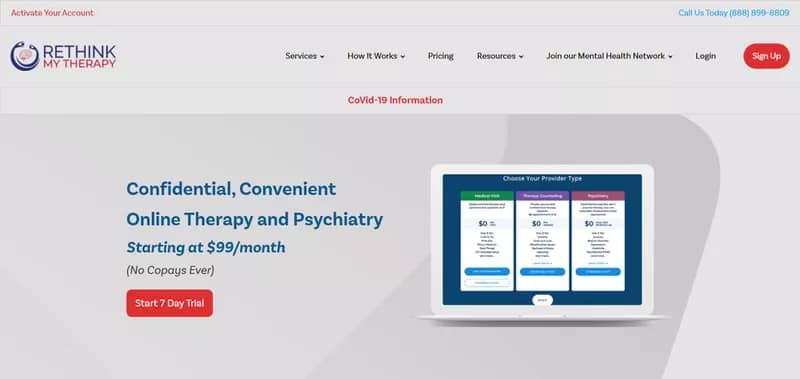 Rethink My Therapy Sign Up Process
Begin by creating your account.
You will be given a choice of three different kinds of subscriptions to choose from.
It will require details like your name, email address and contact details.
You will then have to verify the details you have provided.
You will then have to mention your goal of therapy & the existing symptoms you may be experiencing.
The best part about the entire process is that they give a 7 day free trial. So, you have a complete week to test their facilities and if you're not satisfied you can unsubscribe for free within the 7 day trial period.
The entire signing in process will seem like you are chatting with someone. It's not like you're given a form and you have to fill it. I think it was an automated assistant that asked me a few questions about my details.
Pricing at Rethink My Therapy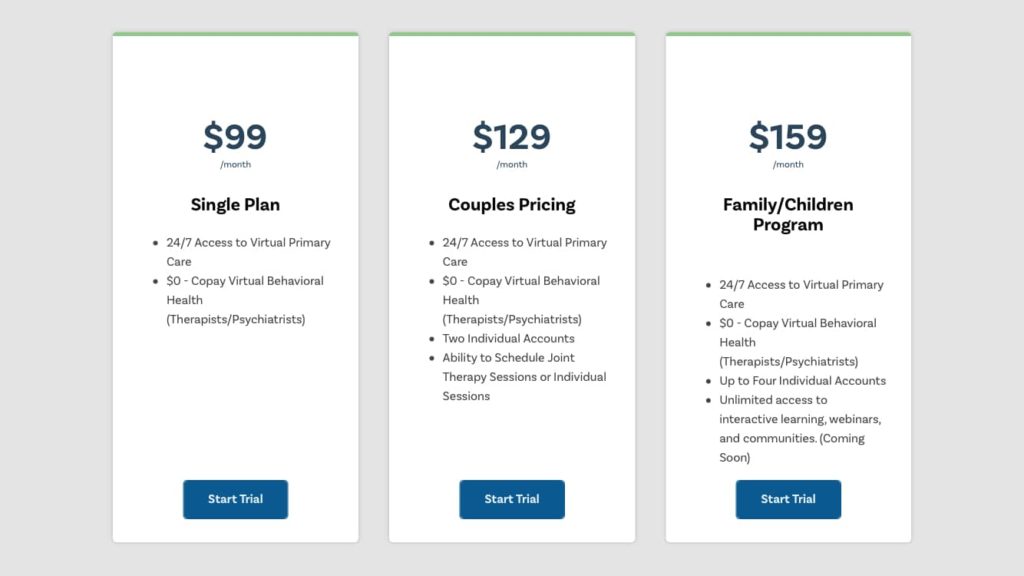 Rethink My Therapy actually offers quite affordable prices for most of the services it offers. I tried comparing the price with some other competitive companies and this one was actually quite cost-effective.
Let's have a lot at its subscription plans
1. Single plan
$99 per month
Provides virtual primary care services all day, all hours per week.
Offers free virtual behavioral health services
Both psychiatrists and therapists provided
2. Couples pricing
$129 per month
Provides virtual primary care services all day, all hours per week
Offers free virtual behavioral health services
You can make two different accounts for each of you
You ca schedule joint therapy session as well and personal therapy sessions
3. Family/Children program
$159 per month
Provides virtual primary care services all day, all hours per week
Offers free virtual behavioral health services
Allows 4 individual accounts
Unlimited access to all sorts of services and facilities available
Services Offered At Rethink My Therapy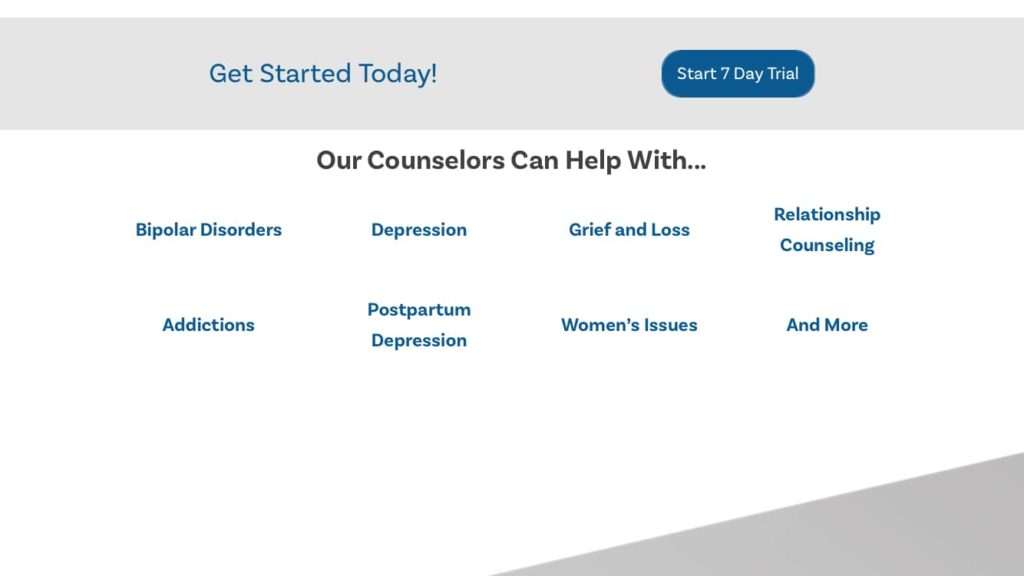 Rethink My Therapy offers a wide range of therapies and provides therapy for some of the most common mental health conditions which are currently affecting a large number of the population all over.
Other than therapies Rethink My Therapy also provides access to their blogs, worksheets, assessments and even journaling. All these facilities are to facilitate your personal growth.
Online-Therapy
Best at providing Cognitive-behavioral therapy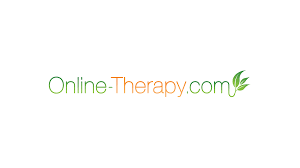 Excellent qualified, certified, and trained therapists
Unlimited communication with the therapist via video, audio, and chat
Offers a therapy toolbox with access to worksheets, journals, and more
Affordable weekly subscription plans to pick from
Here's a list of therapies offered
Solution-focused therapy
Motivational interviewing
Psychoanalysis
With these therapies Rethink My Therapy address quite a few mental health conditions:
Depression
Anxiety
Bipolar
Relationship issues
Family issues
Grief and loss
Addiction issues
Pros And Cons
Pros:
Affordable
Easy to access website
Therapists details available
Free trial offered
You can choose your therapist
A good number of licensed therapist available
Confusion free website
Cons:
Website looks outdated
No insurance
Most details available only after sign up
Wait time for appointments
No chat sessions (coming soon)
No emergency services available
Only one payment method available- credit card
Privacy Policy at Rethink My Therapy
States various steps to deep client's data confidential
HIPAA compliant website
They claim that all the data is encrypted
No users are allowed to be anonymous
Company verifies each time someone uses a service
Formal reports are filed if any they are suspicious
Why Choose Rethink My Therapy?
If you are looking for an online therapy option Rethink My Therapy can be a very good option. Here's a list of reasons why you can choose Rethink My Therapy…
Provides therapy as well as psychiatric assistance
Offers family therapy
Addresses issues related to postpartum depression, relationships, grief, anxiety, depression, etc.
Falls in budget for almost all people
Live session available between 30 to 60 minutes
Resolves couple and individual issues
Endnote
Rethink My Therapy seems a reasonably good option if you are looking for affordable, virtual therapies to ease your symptoms. There are a lot of green flags which mean you can definitely give it a try.
Although it does not accept health insurance, the cost itself is not that high. It definitely needs to work on its design other than that it's a fairly decent website.
Disclaimer: All the information mentioned above is a result of personal experience and research.
I hope the review helps you in your search for a good online therapy option. Rethink My Therapy is a new company but I think it is doing quite well for itself. I recommend you at least give it a try. Do comment and let me know if you require any more details about Rethink My Therapy.
Thanks for reading
Take care and stay safe.