Therapy
Sliding Scale Therapy: Understanding Its Relevance & Working
Last Update on March 9, 2022 : Published on March 30, 2021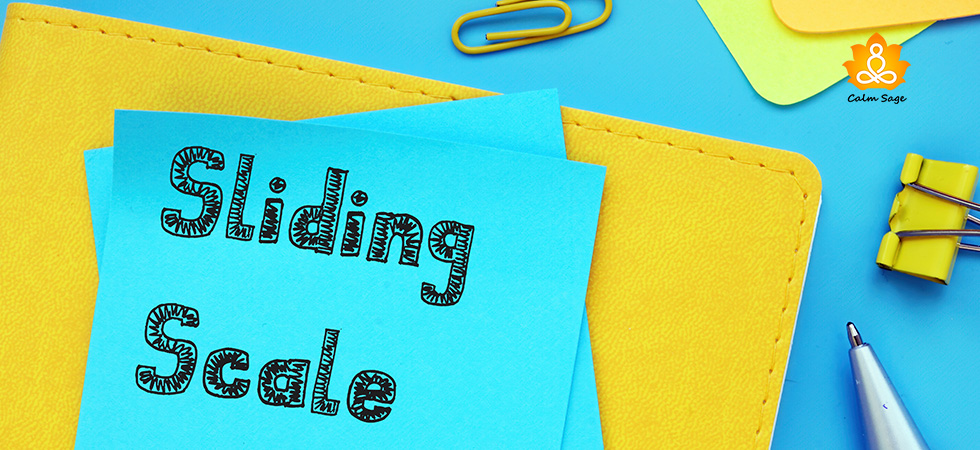 Seeking therapy is a good decision to take care of your mental health and personal healing. Honestly, it's such a relief to step up for yourself and connect with a psychiatrist or therapist for the recovery process. Those dealing with anxiety, depression and other mental health disorders can find a great benefit from therapy unless they don't run into a problem of expensive calls.
Yes, therapies could be hard on your pocket, especially when your therapists don't include insurance cover in the flow.. Now you don't want finances as a major barrier to pay for your mental health services. So how does sliding scale therapy play a crucial role in terms of affordability and accessibility of mental health service? Let's check it out.
What Is Sliding Scale Therapy?
A sliding scale therapy allows an individual to access therapy without getting bankrupt. The therapies are offered on a sliding scale basis or on a person's income level. For the same, non-profit clinics and private therapists use this method to provide therapies to people who cannot afford them.
Sliding scale meaning goes in a way that compassionate therapists also believe that those who cannot afford therapy shall not be left outside the bracket of the recovery process. To maintain the balance between their profit and empathetic assistance, those who have less income pay less fee for session whereas those who can afford pay a greater amount.
Also Read: What Actually Happens In Therapy Sessions? How To Get Help Effectively
How To Calculate The Price For Sliding Scale Therapy?
If we take a sliding scale counseling example; an office charging $150 for therapy will ask you to pay $50 if your annual income is less than $65,000. Or let's say that your annual income is $120,000 then you pay $100 for your each therapy session.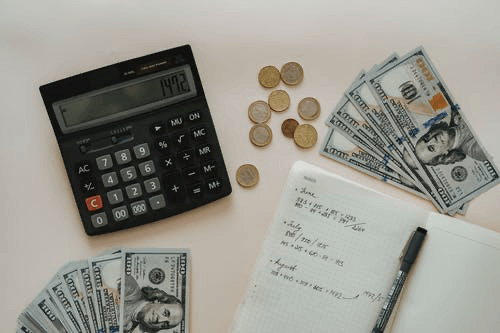 Let us help you with some tips on how to calculate your sliding scale fee.
1. Find out what is the amount of therapy in your locality or city.  It could be seen in the name of 'usual and customary rate' or 'customary and reasonable rate'.
2. Calculate the number of big chunks you need to run your business, lifestyle, rents and legal fees.
3. Find what is the lowest salary you can accept to run your business. Now add the annual cost and lowest salary and divide the number by 12. This is the amount of income you need to get every month.
4. Calculate the average monthly income by noting down the number of clients you have worked with last year and divide it by 12.
5. Now is the time to find out how much you can pay every session of the therapy. Divide your required monthly income by average monthly clients.  It will help you in finding the potential amount of income required for your sliding scale therapy.
Is The Level Of Care Same?
Those who have a low level of income can access mental health assistance through therapy sliding scale but it has to be remembered that sliding scale is just a means to find out how much you can afford and there is no difference in care provided. It is also interesting to know that some therapists do not have the idea about how much you are paying as an accountant takes care of it separately. Sliding scale for mental health is all you must look for.
How To Talk To Your Therapist About Sliding Scale?
Instead of assuming anything about fees and treatment, talk to your therapist about what their fees are, what forms of payment are acceptable and if the terms are agreeable for both parties. Whenever the therapist tells you their fees, ask them if there is a scope for sliding scale. If yes, let them know how much can you afford to pay and if they can accommodate that amount within the sliding scale.
Yes, it is hard and sometimes embarrassing to talk about financial issues but remember that it is a part of the process and therapists understand your concern equally.
Why Online Therapy Acts An Alternative?
When you are looking for conventional therapy where you have to visit the therapist's office, it is generally more expensive. It happens as therapists also need to pay their bills and run their office from a specific location. However, online therapy allows not only you to access the therapies from anywhere but also the therapist to connect from their home.
Moreover, time flexibility, saving time for commuting and the added benefits of being in your own comfort zone makes online therapy attractive to anyone. Thankfully, this therapy also breaks the schedule of Monday to Friday appointments and gives ease of registration, fee payment, etc. from home itself. Hence, check out the best online therapy and counseling programs for you.
What Are The Other Alternatives Of Traditional Therapy?
In case you couldn't find a way to get a budgeted therapist for yourself, there are some other alternatives that may help you.
A. Group therapy:
Many local community centers and churches around you offer low cost sessions where you can find a group of people discussing the problems with them and a clergy mediating the session.
B. Employer assistance program:
Some employers offer low cost or free counseling to keep a check on mental health. This is also separate from the mental health insurance and helps in dealing with issues like marriage problems, grief and family problems.
C. Online chat rooms:
Online chat rooms let you speak openly with those who have similar issues or volunteers who can guide you. Sometimes talking to a stranger helps in easing out the tornado inside than talking to a therapist. For example, 7 Cups is one such example of safe and anonymous online chat rooms.
Conclusion
Feel free to connect with us by messaging us at info@calmsage.com and we will help you connect to a psychologist or therapist. You can ask them about sliding scale therapy and go on a journey of recovery.
Frequently Asked Questions
Q1. What is Sliding Scale Therapy?
A. Just like you can manage various things over a sliding scale, this sliding scale therapy allows an individual to manage their budget for therapy based on income level.
Q2. How do therapists determine sliding scale?
A. The amount for the sliding scale is measured through the income you possess. If your income is less, you need to pay less. This sliding scale is set by therapists differently for all patients.
Q3. How to explain sliding scale fees?
A. There are variable prices for products, services, or taxes according to how customers can pay. This decides the amount of fees an individual can pay to the therapists.
Next Read:
How Is Behavior Therapy Different From Psychoanalysis?
Top 15 Couples Therapy Exercises To Try At Home
20+ Art Therapy Activities For Instant Stress Relief