Therapy
20+ Art Therapy Activities For Instant Stress Relief
Last Update on August 25, 2021 : Published on March 2, 2021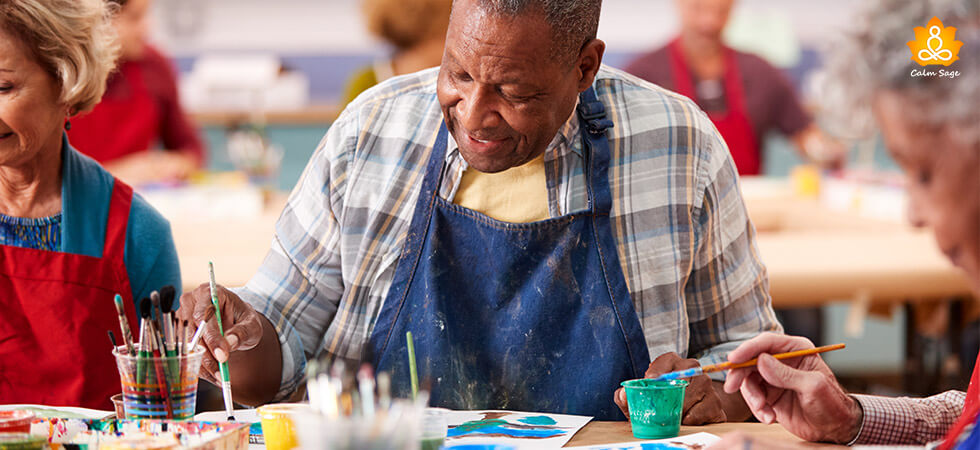 Anni Albers appropriately quoted, "Art is something that makes you breathe with a different kind of happiness." Since childhood whenever I hear anything related to art, it catches my attention and fulfills my heart with curiosity.
Curiosity of creativity, curiosity of learning a new art form, curiosity of spending my alone time, curiosity of drawing my thoughts on a piece of paper, and most importantly curiosity of reducing my stress level instantly.
What is Art Therapy?
Art therapy is a term used for referring to the practice of creativity which helps in healing the spirit or mind. Art therapists are specially appointed for increasing the wide swatch of stress-busting and rejuvenating ailments that has various mental health benefits.
Also Read: Discover and recover your inner self with art therapy
This blog covers 20+ art therapy activities for both children and adults.
21 Art therapy Techniques for Kids and Adults:
1. Design Postcards and Make Your Long-Distance Friends happy.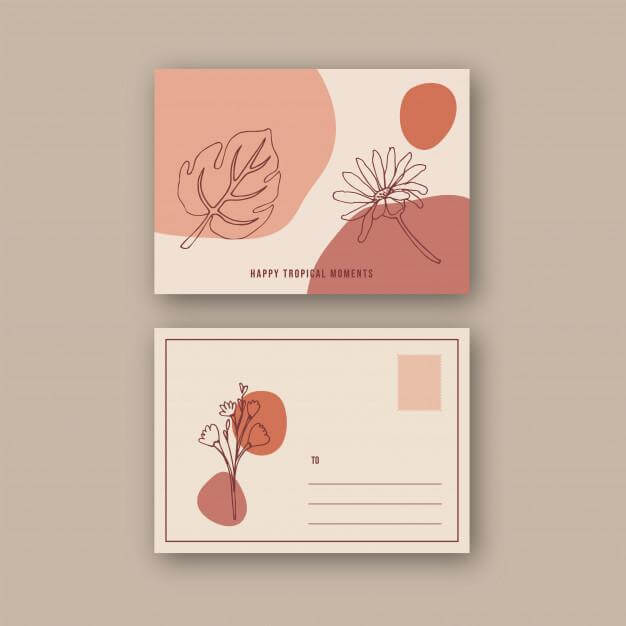 This might sound a little old but I still remember those classy times of postcards when everyone used to write messages for their close ones and family members. Therefore, bring on your creative side, design a postcard, write a small message, and post it to someone close to you.
2. Practice Gratitude With the Help of Self-Made Cards.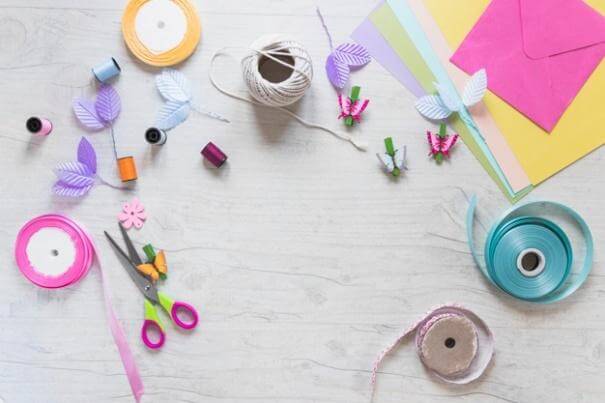 Self-made cards do not need any occasion. You can make self-made cards for your loved ones or family members and practice gratitude towards them. The creativity you are going to show in the self-made card is going to benefit you in many ways. Apart from reducing stress, it will also help in strengthening the bond between you both.
3. Create a Collage for Your Space.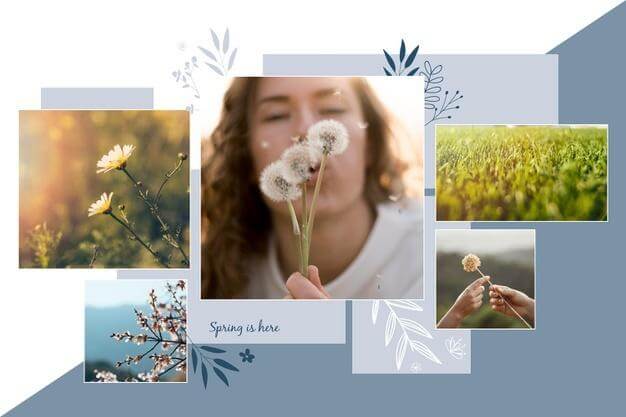 How many times do you pick out those old pictures and stare at them? Fortunately, you don't have to do this anymore! You can now stare at them anytime you want. Collect all your old images and create a collage out of them for your space. You can also give them to your loved ones. You can find more ideas on Pinterest.
4. Try Hands-on Digital Collage.
If you're a person with little computer skills and knowledge, you can try your hands-on digital collage. You can create something unique with the help of collage-making software. Even if you do not have a computer, you can download any collage-making app on your phone and give your hands-on digital collage-making.
5. Draw Per the Tune of Music.
Stretching your hands as per the tune of music is a new and attractive way to improve your listening skills and improve your mental health. All you have to do is to take a piece of paper, take colorful pens, and create art according to the tunes. I bet the outcome is going to be very artsy.
[ If you're wondering which song to play, read: Best 51 Motivational Songs to inspire you in life ]
6. Write Quotes with Colorful Backgrounds.
This is one of my most favorite art activities to do. I simply create colorful backgrounds with the help of fluid art painting and then decorate them with the help of quotes that inspire me. This art is so simple, pocket-friendly kills time, and makes you more productive.
If you are looking for something inspirational to write on your fluid art, check these quotes:
7. Play with Magnetic Words.
This activity is productive and helps you in improving your mental skills and knowledge. All you have to tap into your inner poet and read something nice to open up your writing skills. Then, arrange a box of words with an infinite number of combinations. With the help of these words, create a story, quote, or poem that resonates with you and become your own inspiration.
8. Bedazzle Anything Around.
Bedazzle means decorating. You can pick up anything from your space and redecorate it to give a new look. Like, recently I re-decorated my office organizer with the help of acrylic colors and straws. Similarly, you can also create something new with old stuff like shoe racks, old tires, old ropes, flower pots, or pen stands.
9. Create an Affirmation for Your Partner.
I saw this idea on social media and found it so creative and stress-reducing. I took a piece of wood, scraped the surface, wrote an affirmation for my partner with colors, and gave it a warmish wash. When my partner saw it, he got so happy and in return, it made me happy too!
10. Convert Your Fashion Trick to Art.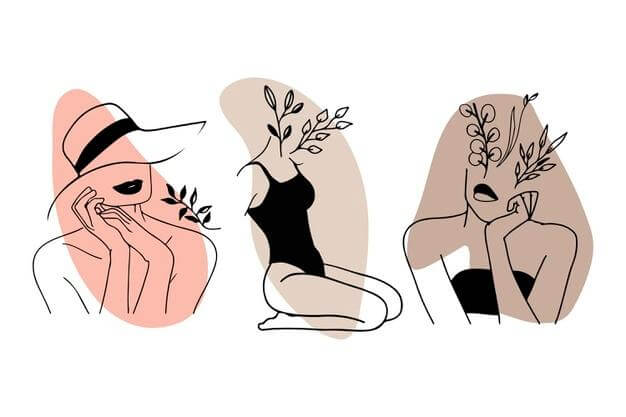 If you're someone who loves fashion, you can create your own designs with the help of fashion therapy. All you have to do is take out your pencils and paper! Draw your fashion senses on that…if you think they're attractive, you can also use them for professional purposes.
11. Play with Colors and Create
You can simply just play with colors like; we do in fluid art or texture making. Fluid art is actually a fun activity for every age. Additionally, you can also write quotes after creating something with colors. Moreover, you can also do with sand or other craft materials as well.
12. Track your Progress With Colors.
My colleague introduced me to "mood-o-meter" and I was amazed at the fact that it can be used for tracking various problems and it is fun!   Not only mood, but you can also track your progress with the help of colors and different figures. To check how to make a "mood-o-meter", refer to the below YouTube video:
13. Play with Chalk and Decorate Your Area.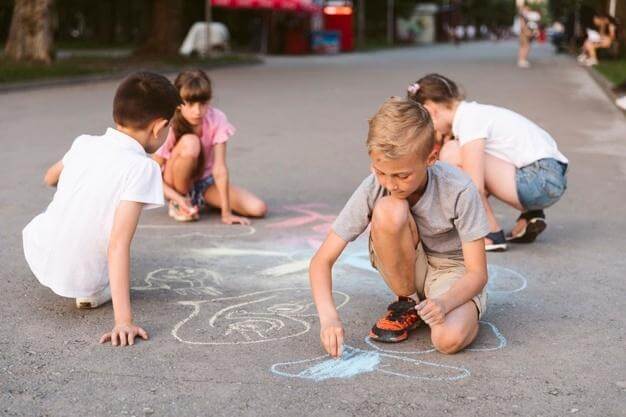 This is the most favorite thing to do when I am alone or want to spend my time in something productive. I simply just pick out my colorful chalk box and make something creative. Simple rainbows around my area look beautiful and work as a stress-reducer art activity for me.
14. Give Hands-on Sculpting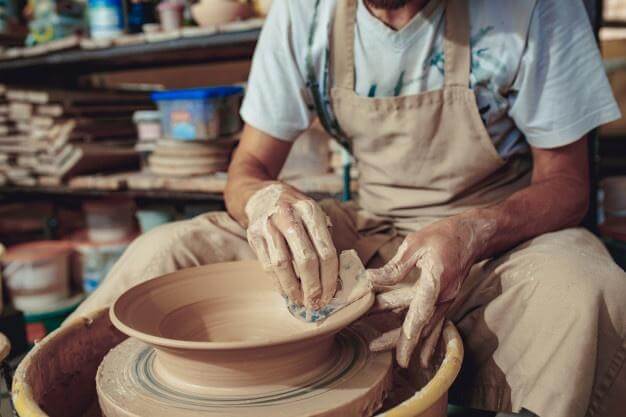 Well, sculpting is best when your mind is fighting with negative thoughts. It helps in reducing stress instantly. Additionally, sculpting helps in removing negative thoughts and replaces them with creative thoughts with a dash of positivity.
15. Try Fingerprinting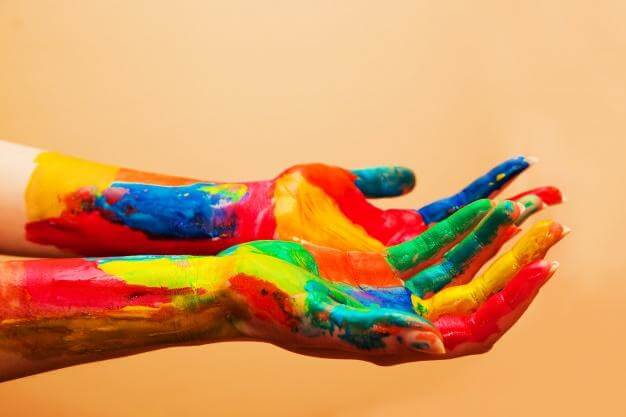 Regardless of age, fingerprinting is still most of the underrated activity which fulfills our heart with joy and fun. Also, when our fingers are dipped in colors, it releases stress from the body and opens up the creative pores. With fingers, you can create wonders.
16. Redecorate Your Space.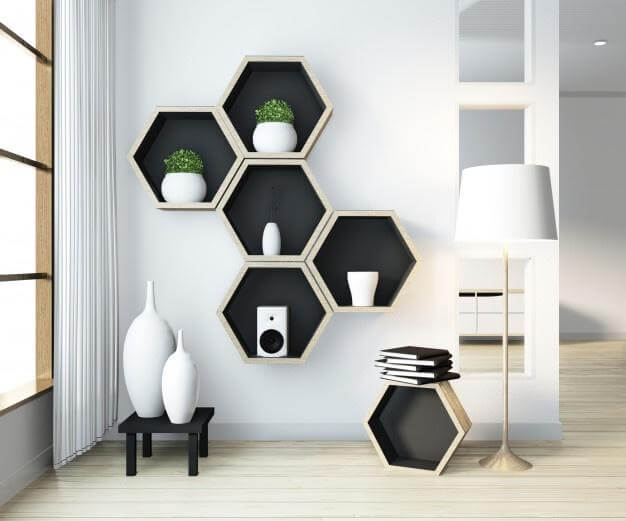 How excited it sounds? Give your curtains, hangings, and shelf a new look. Color them, change them, bedazzle them, do whatever makes you feel happy. Just keep changing stuff from your place and if you're thinking of filling your home with new colors.
Read the below-mentioned piece of writing: Top 7 Colors To Bring Positivity In Your Home
17. Gather with Friends and Decorate any NGO.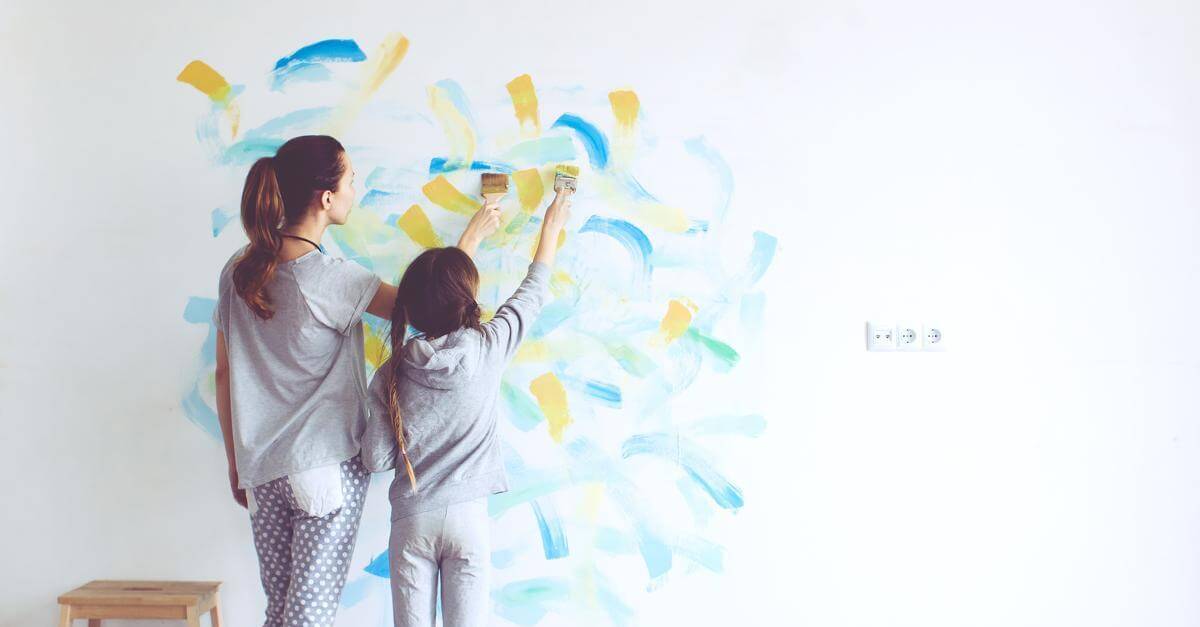 What if I say you can support someone in need and at the same time fulfill your mental health needs? No, I am not kidding, you can group up with your friends and decorate any NGO nearby or in your city area. Make those little kids happy!
18. Create Meditation Beads With Your Creative Side.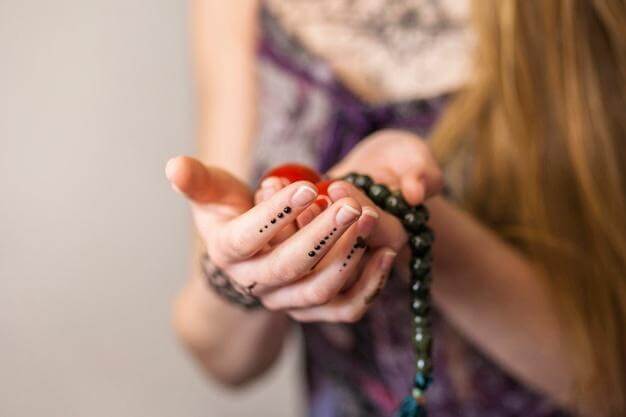 How beautiful colored beads look! You can now create your own meditation beads with the use of creativity. Try this activity out and see how instantly it works for reducing your stress levels.
19. Play with Sand and Create Something Unique.
When I say play with sand, it is not important that you have to travel to the beachside. You can simply create a mini beach in your garden area and play with it anytime you want. Keep creating something unique and creative; also do not forget to share pictures with us.
20. Add Your Creative Skills in The Garden Area.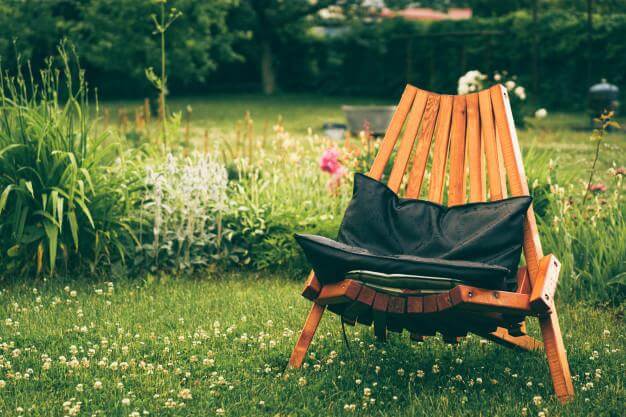 You can also add your creative skills in your garden area or in your locality. Plant trees and decorate them with little pebbles and small ropes to give them an aesthetic look.
21.Try Pebble Doodling for Mindfulness.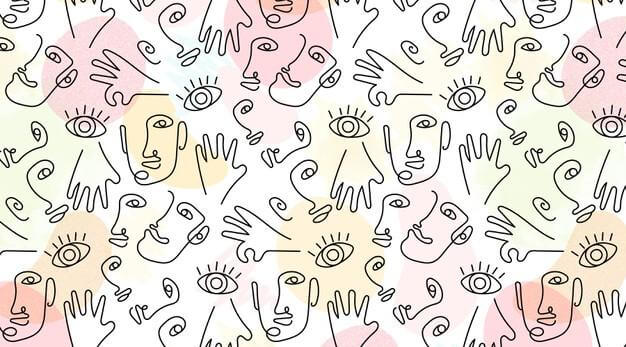 This might be new and unique to you… yes, you can create doodles on pebbles at the same time you can practice mindfulness.
To read how to do it… refer to the below-mentioned blog:
Pebble doodling for mindfulness
Mental Health Benefits of Doodling
Whenever you try these activities, do not forget to share the pictures with us through our social media platforms. Waiting for your pictures!
Also, if you're continuously struggling with negative thoughts or stress, consider yourself getting professional help.
I hope this blog helps you to find a sufficient list of activities related to art therapy. Comment down which activity you're going to use for reducing stress. For more such content, follow Calm Sage on all social media platforms.
Thanks for reading.