Stress Management
Balancing Work & Parenting Stressing You Out? Here Are 6 Effective Stress Relief Tips For Working Parents
Last Update on September 22, 2021 : Published on September 23, 2021
After a long working day, all you want to do is come home to a stress-free and quiet zone but instead, you're faced with your toddler screaming on the top of their lungs, your tween begging you to help them with their schoolwork, and your teenager complaining about yet another problem.
Sound familiar? If yes, then you've come to the right place!
Being a working parent is not easy. Being a working parent means you're constantly facing the struggle of finding the balance between work and parenting – the two responsibilities you can't give up. Always being pulled in one direction or the other, you're likely to feel stressed out and exhausted at the end of the day.
On top of it all, the pandemic has created more stress for working parents than ever before. In a research study, it was found that almost 50% of working parents with young children were having trouble finding the work-parenting balance.
So, how can a working parent cope with stress and find the right balance between work and parenting? Below are some effective stress relief tips for working parents that you may find useful!
Stress-Relief Tips For Working Parents
1. Quality Matters, Not The Quantity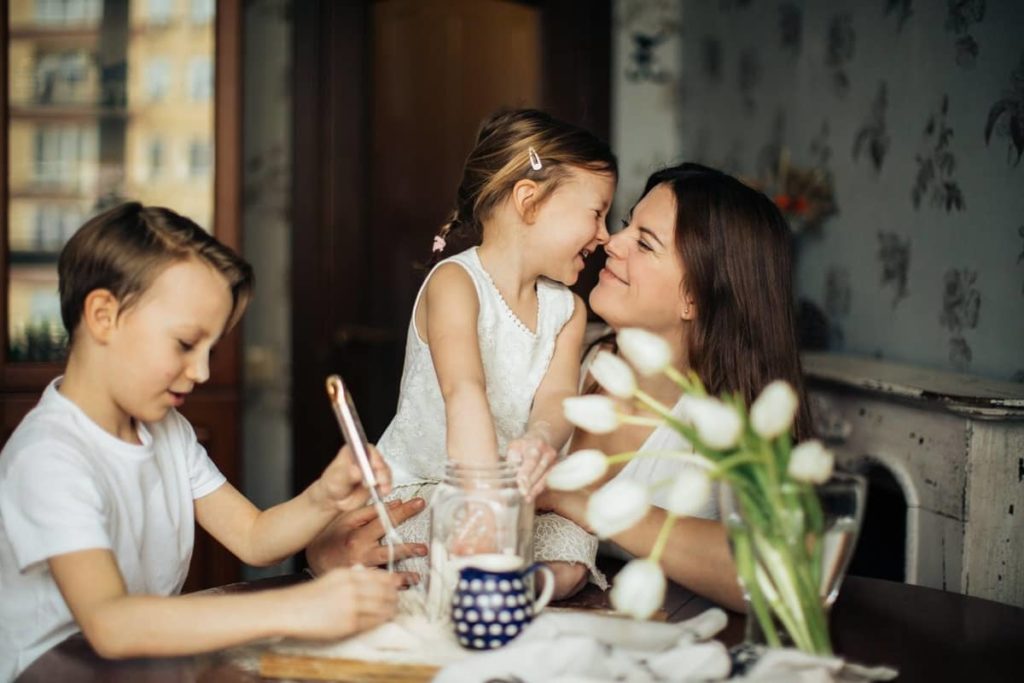 Working parents have a similar concern, "What if I'm not spending enough time with my kids?" Remember, the more you worry about this, the more your stress will increase. Instead of focusing on the quantity of time spent, focus on the quality of your time.
Whatever time you carve out for yourself and your kids, try to focus on how you can make the most of it. For example, you can set one weekend off every month to take your kids on a retreat. The amount of time you spend with your kids doesn't matter, how you choose to spend that time – that matters.
2. Boundaries Matter Too
Another stress relief tip for a working parent is to set boundaries. Draw a line between your work and your family life. Once you're done with your work, turn off your work notifications. Working when you're supposed to be spending time with your kids and partner is not okay. You need to draw lines over where work ends and family begins.
Maintaining a work-life balance when working from home is tough but it can be done. Just like with work, try not to overdo yourself by volunteering for school if you don't have the time. If you do take on these responsibilities, you'll begin to feel obligated. This will increase your stress more.
Learning to say no as parents can be challenging but it is important when it comes to caring for your mental and emotional health.
3. Bring The Fun Back!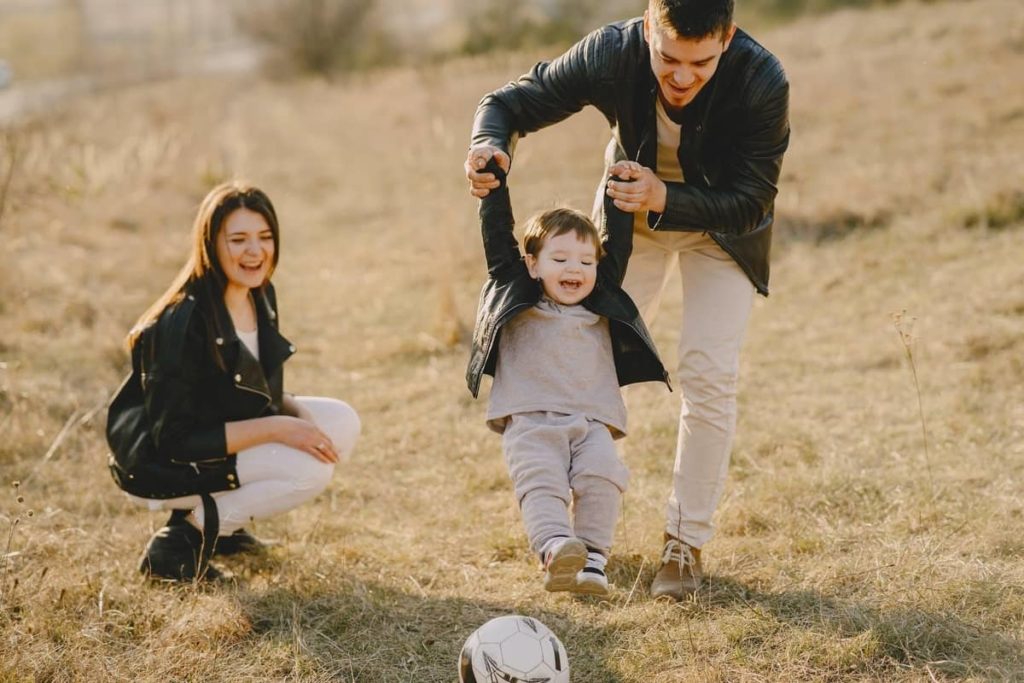 "Where did the fun go?" Between managing work and taking care of your family, somehow along the way, you've lost your opportunity to have fun? Bring the fun back! Pick some activities that you can enjoy with your kids. Do you like reading? Read to your kids and later, discuss the chapters with them.
If you enjoy creative activities such as painting, then find projects that you can create with your child during your free time. Kill two birds with one stone! De-stress and share a bonding experience with your kids at the same time.
4. Prioritize What's Important
Identify what's important to you and prioritize them first. Being a parent, whether you're a working parent or a stay-at-home parent, can be hard and so can finding what's important. Make a list of what's important, is it a clean house? Or spending time with your partner and kids? After you've recognized your priority, focus your energy and time on those things first.
If it's not important at this moment, let that thing/task go. In between this, do not forget to prioritize yourself either. Even if you take an hour of your day to relax and unwind, it's enough to recharge your batteries. In that hour, do whatever helps you relax. Listen to music, meditate, or do nothing, if you prefer.
5. Take A Break, Together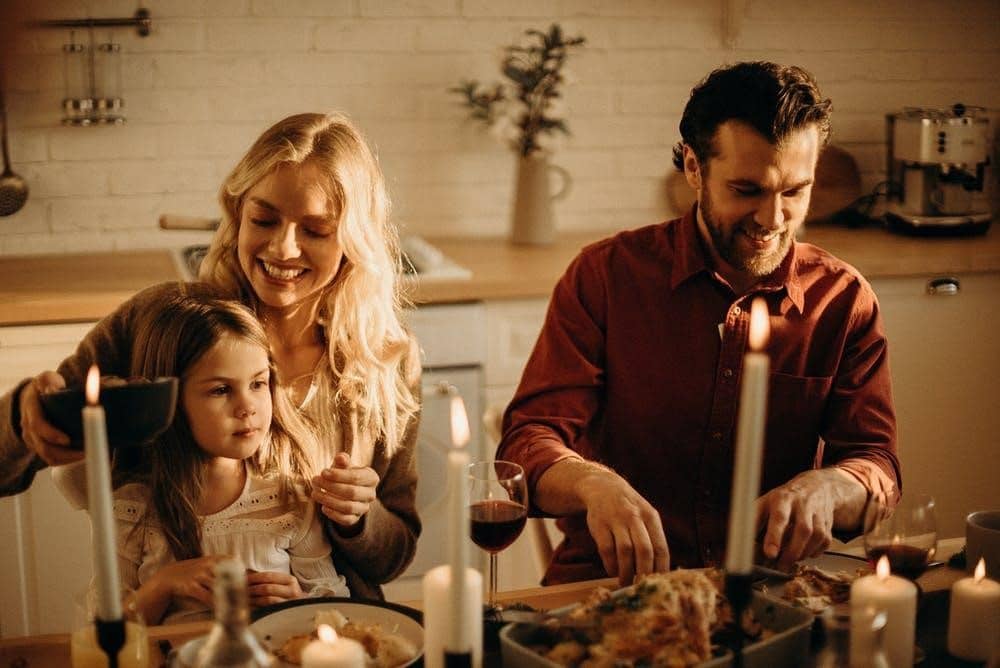 When was the last time you and your partner took a break? Get away from parenting and work responsibilities? Try to take time out and take a break, together with your partner. Do things as a couple, not as parents. For instance, every once in two weeks, plan a date night, just the two of you. This will help you unwind as well as relieve stress.
You can plan a getaway with your family too. Take your kids for a fun vacation and spend some time away from the pressures of work and school. Take a break from it all to unwind and relieve stress.
6. Enlist Help When Needed
As a working parent, it's okay to feel overwhelmed at times but one of the best ways to feel better is to ask for help when you need it. Don't hesitate to ask your partner/spouse to give you a hand with your responsibilities. If your partner is busy too, then it's okay to ask for help from your other family members. Trying to do everything on your own is not helpful. It's more likely to make you more stressed than normal.
If you're continuously stressed and overwhelmed, then it's okay to ask for help from a professional counselor too. A counselor can help you find healthy stress management techniques that others may not be able to offer.
[Read: Top 10 Online Therapy and Counseling Programs 2021]
Writer's Thoughts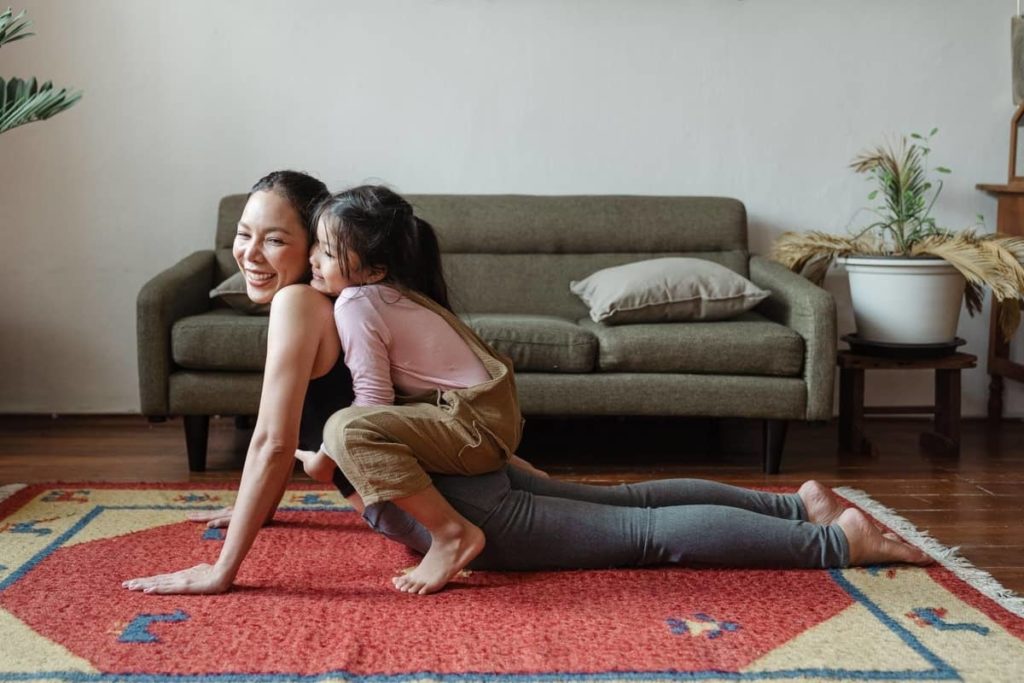 Being a working parent, whether you're a working mom or a working dad, while juggling work and parenting responsibilities can be challenging and stressful but with the above-mentioned ways, you can learn to reduce stress and find the right balance between work and parenting.
Other than working parents, children can benefit from stress relief activities too. Teach your children some deep breathing exercises, yoga, and mindfulness to help them reduce their stress.
If you're still having trouble managing your stress, it is recommended that you talk to a mental health professional. You can also write to us at info@calmsage.com to connect with a professional or DM us on social media.
I hope these above stress relief tips for working parents will help you. If you found this article helpful, let me know in the comments below!
Take Care!