Therapy
Talking Therapies: Are They Really Beneficial?
Last Update on September 28, 2020 : Published on August 18, 2020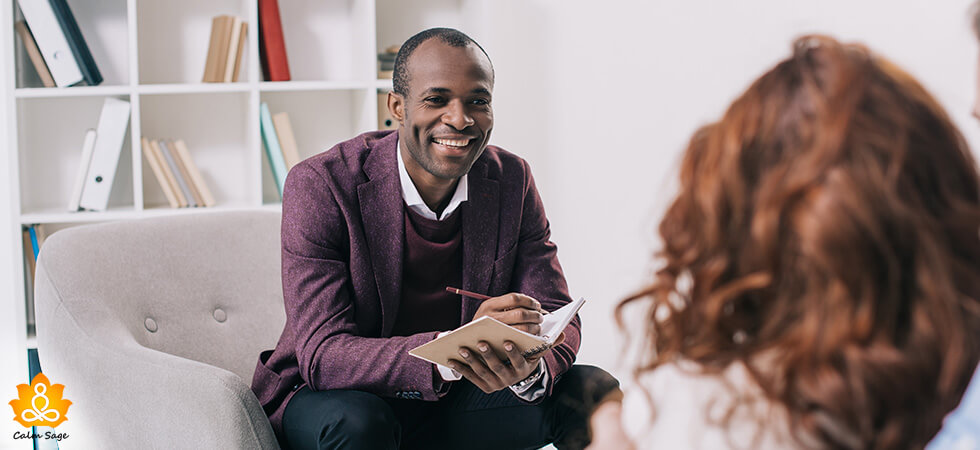 There are many ways of getting strong, sometimes talking is the best way." –Andre Agassi
Have you ever realized that when you speak your mind and heart out, you clear out a huge mess inside within a few minutes? I honestly have! So, even if I begin explaining what, why and how of talking therapy, I assure you that they are genuinely advantageous.
Worries keep growing when you circulate them in your head and troubles yourself with negative thoughts. In fact, when you are dealing with depression, stress, anxiety disorder or other mental illnesses, you definitely want to pour your heart to someone. Someone, who can understand your feelings, expressive thoughts and experiences you are going through! This is why talking therapies are an icebreaker where a qualified therapist listens to your ideas and together you choose to work on the trauma in a very positive manner.
So What Exactly Is Talk Therapy?
Talking therapies demand the person to open up and express his thoughts to a psychologist in order to relieve the disorder. The foremost benefit includes overcoming negative reactions and learning constructive behavior for the future.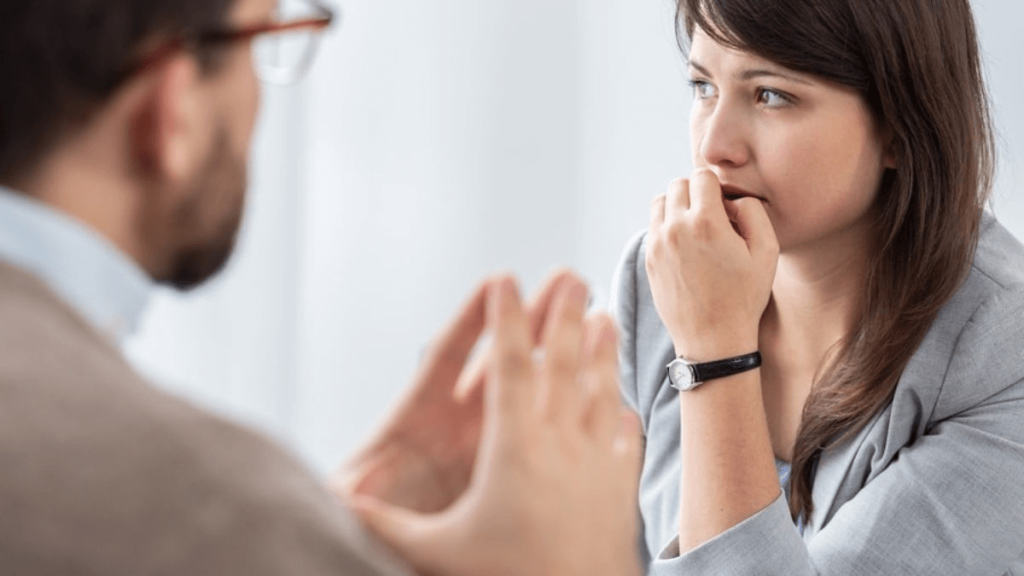 When you describe the environment inside your head to the psychologist, a pattern of thinking can be analyzed collaboratively and appropriate steps are taken to mold them for better.
Talk therapy, online or offline, helps in treating a variety of disorders like:
Understand your symptoms and judge if you should see a therapist beforehand. After this, it is necessary to look for the right therapist who holds a specialization in the particular area and can tailor your needs to calm the course of running thoughts.
What Are The Types Of Talking Therapies?
Although talk therapies are divided into broad categories, they are usually applied by the psychotherapists individually or in a combination with others. Every therapist has his own way of treating the patient and it is at his best knowledge to use different approaches for desired results.
Types of talking therapies include:
1. Cognitive-Behavioral Therapies:
Based on scientific methods, this type of talking therapy involves clear structures conversation between you and your therapist to change the thinking patterns of patients. The main agenda of this therapy is to transform negative nature into rational and positive state.
Combining the methods of Cognitive Behavioral Therapies with meditation techniques, it is provided to the patients having personality disorders or persistent eating disorders.
 3. Humanistic Therapies:
This type of talk therapy spans for several months and helps in understanding your relationship with your own body, mind, emotions, spirituality as well as others around you. It is oriented to find full potential and give solutions for difficulties of life.
 4. Psychodynamic Therapies:
Psychodynamic therapies allow the therapist to understand your past experiences that are responsible for influencing mood, thoughts, relationships and behavior. It gives an idea to the patient of who they truly are and what they want from themselves.
 5. Holistic Therapies: Combining different forms of therapy to treat the patient, holistic therapies help in customizing treatment plans specifically focused on the condition of a patient.
Why Should You Consider Talk Therapy?
Although many of us are under the impression that discussing our personal things will only make things worse and the words will spread like fire. But it has to be understood that all the successful people hardly fear talk therapy and rather use it as a tool to achieve success. That's not it! Here're some other reasons why talking to a psychologist is a great way to empty the negativities.
1. If you repress your emotions now, they will appear in the future. You may think that you have surpassed the negative phase by being inexpressive but when it all piles up, it leads to a disaster later. So, you may begin to soothe yourself by speaking to a close family member, friend, or therapist.
2. Physical effects of psychological trauma are also improved with talk therapy. For example, mindless walking, headaches, insomnia, ulcers, etc. fade away with the assistance of a therapist.
3. A whole new perspective emerges when you drop your negative side and start looking at things in a different manner, without presuming or forming gloomy assumptions.
4. You are not alone in this! You will find that a qualified psychotherapist is always ready to assist and comfort you to relieve all the pain and suffering.
5. There is no need to assume medications for yourself anymore! Yes, believe it or not, it's the most happening part of talking therapy. There is no need to put your thoughts into what should I do or not, a therapist is always there to guide you through.
Apart from the above reasons, you get your brain rewired, gain new experiences for further guidance to your kids, and probably become non-aggressive in nature. Aren't those reasons good enough to talk to a therapist? I believe that they are wonderful!
Looking For Therapist?
If I could have captivated your mind and you want to recover with the help of a therapist, here's what you can do!
1. Talk to someone you love: Many people are comfortable with discussing their mental trauma with their friends or close family members rather than visiting a therapist. Although, I wouldn't say that it completely treats you but it's not a bad start at all.
2. Online consultation: Talking to a psychologist online is once again a good step in the process of recovery where some of them provide first consultation for free. For more details on the same, drop a message at support@calmsage.com. Also, understand how you can make best out of the online talking therapy for enhanced results.
3. Consider visiting them in person after deciding the gender, age and type of therapy you are looking forward to.
In the end, I would like to say that talking therapies are beneficial if you are willing to recover from symptoms of mental illnesses. So, put a huge smile on your face and contact us for more information to talk to a counselor online.
More Relavant Articles:
Debunking the Top 10 Myths of Therapy and Online Therapy For You
Eating Disorder Online Support Groups and Where to find them
Online Therapy: Tips On How Can You Make Best Of It
Will Online Therapy Program Work for You?
Best Online Marriage Counseling Programs To Revive The Relationship