Therapy
Parenting Counseling: The Secret Recipe For A Happy Parent-Child Relationship
Last Update on August 25, 2021 : Published on December 9, 2020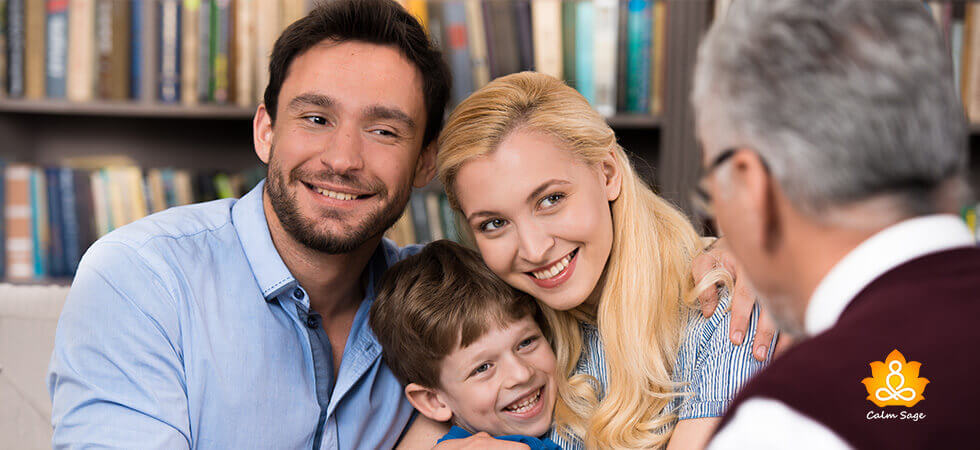 Every parent wants to become the best parent and this is indeed a beautiful process. Parenting is surely satisfying but one needs to be very vigilant to develop new skills within their child including social skills, behavioral skills and self-personality. It gets a little typical when there is more than one child and each of them have different personalities. Here, parenting counseling plays a special role to deal with difficult situations to help with your child.
Many new parents are overwhelmed and anxious with the change and even face mental health conditions. A mental health professional again acts as a crucial lead to deal with tough phases. If parenting counseling is seen in depth, it consists of long term sessions where therapy not only lies with you but also connects you with your spouse, child and other family members. Although the treatment plan is specific to the situation itself.
Also Read: How Parents Fighting Affects Child Mental Health?
Parenting counselors provide you tools that allow you to function in a family unit smoothly. Their support and guidance makes sure that your child is having a healthy childhood. If you are thinking that why I need parenting therapy then understand that not everyone comes with in-built parenting skills and some of us need guidance to find our ways.
Also Read: 5 Best Online Therapy Services For Kids To Protect Their Mental Health
The Concept Behind 'Good Parenting':
Before anything else, if you are planning to reach out for parenting counseling, it doesn't mean that you are a bad parent. It only means that you want to become better in your child-parent relationship and the expert's help will only improve the challenges. Apart from loving your child unconditionally, parents are also responsible for:
Providing development and medical needs
Listening to your child
Protecting your child from any harm
Setting limits for their goodness
Providing stability and consistency in their life
Monitoring their friendships
Here is a very simple approach to Guide your children i.e. "Four Cs of Parenting".
The 4Cs are Choices, Consequences, Consistency, and Compassion.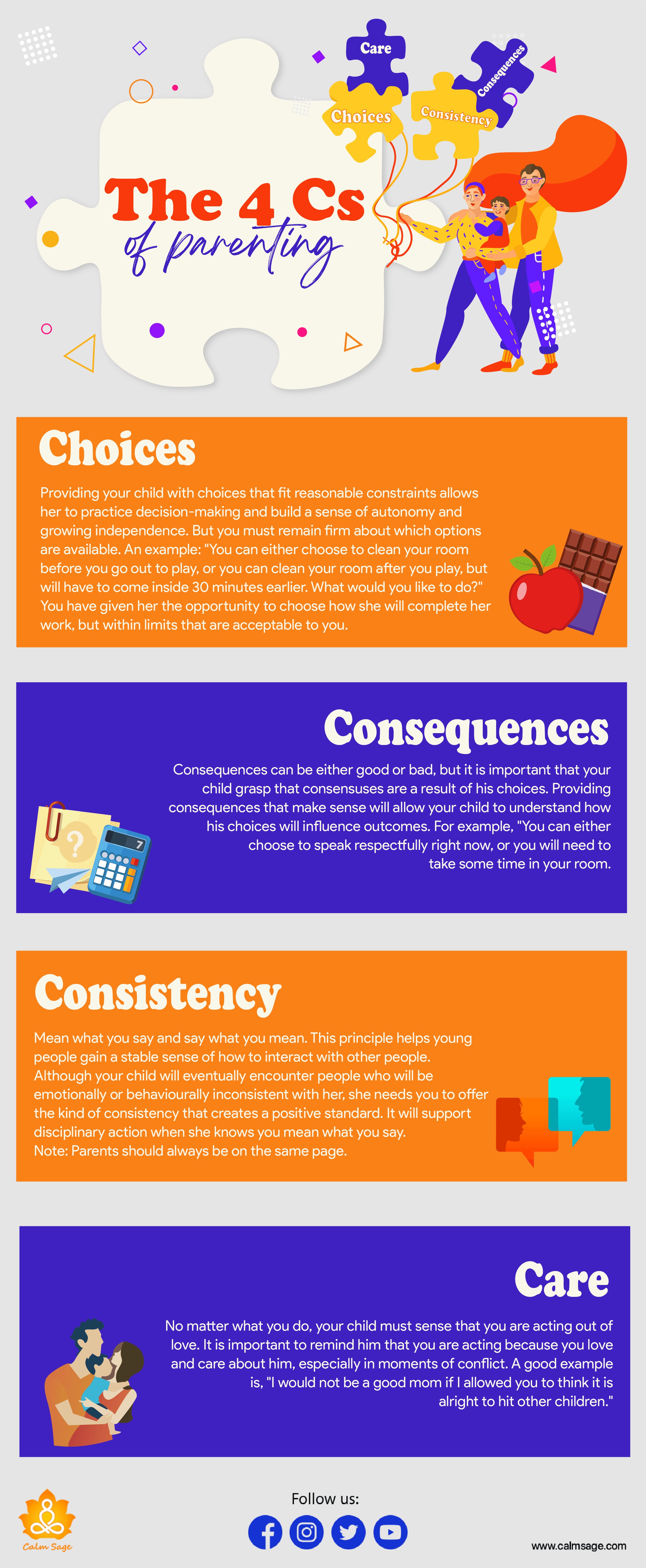 Also Read: Styles Of Parenting And Their Impact On Children
Although a good parenting deal comes with a number of challenges too. For example, parents who live with their children almost all the time of the day have to provide consistent care, maintain financial stability, take care of their own sleeping habits, deal with mental rush and attend to their constant changing needs.
In case marital problems, death in the family or relocation becomes the central subject, parenting counseling becomes the need of the hour.
What Happens During Parenting Counseling Session?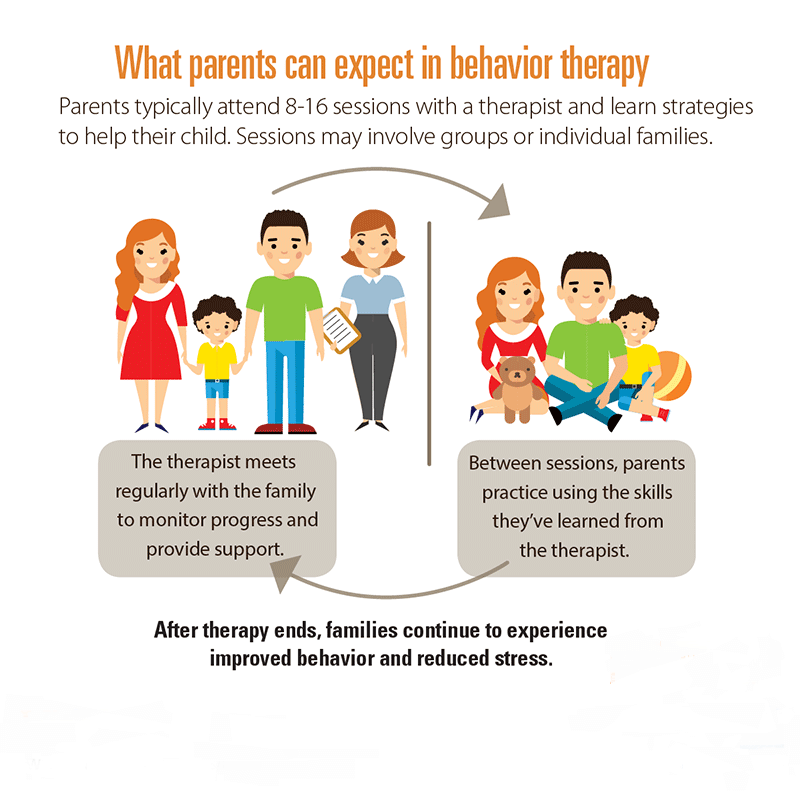 To begin with it, you and your counselor set up a meeting to decide the output of the session. The goal is decided as per specific situation. Whatever be it, the solution is respected to come out in the healthiest way possible. In fact, the problems between adults are also resolved during the session in order to keep negativity from kids at bay.
Parents, if facing, need to admit that they are dealing with various stressors in life like anxiety, depression or mental health disorders. The sessions let a counselor understand the parent in order to break the ice. Slowly and steadily, the conversation improves and the counselor may ask other family members to join in.
Some parenting exercises are given to the parents which they complete and share the results with the counselor later.
Techniques Used During Parenting Therapy:
During child-parent relationship therapy, a parent is assessed for all the possible conditions during talk therapy. In case the parent is going through stress, depression, phobia, sexual disorder, or obsessive compulsive disorder, the counselor provides therapy and various exercises to manage the conditions.
However, if the mother is dealing with postpartum depression, therapists follow an entirely different approach like individual counseling or group therapy support.
All the techniques and guided counseling sessions are provided as per the problems a person is dealing with. When the symptoms of other mental health disorders are seen, there are chances that some medications are also recommended.
Get Help From a Licensed Therapist
Disclaimer: As BetterHelp Affiliate, We may receive compensation from BetterHelp or other sources if you purchase products or services through the links provided on this page.
What Can You Ask A Parenting Counselor?
Again, we are proud that you are willing to put in extra efforts to improve your parenting style. However, you must ask a few questions to your counselor before hiring the therapist like:
How long have you been practicing and what is your specialty?
What can I expect from the sessions?
How many clients have you had from the same genre?
Will I need to bring my spouse and children for the session?
How was your experience dealing with specific issues on parenting challenges?
Wrap-Up
We are glad that you are so brave that parenting counseling is your priority now. If you wish to connect yourself with a counselor today, drop us a line at info@calmsage.com and ask for help without hesitation.