7 Best Apps to Deal with Anxiety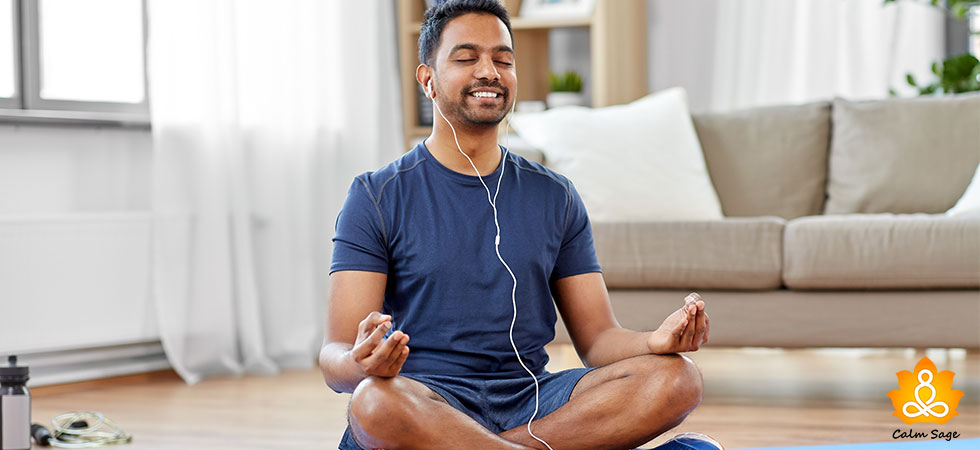 Anxiety is something which you can't avoid. Even if you are living off and far from society in a jungle off the coast to avoid your boss or your deadlines, you may just get stressed about your survival. So you can't avoid it but let's not lose hope here. There is still a way and if you just thought about the example of "the light at the end of the tunnel" or the "final hope", then splash some fresh water on your face, cause my friend, you are just underestimating yourself right now. There are many times in your life when you will fear things which you haven't done before and it can be anything from running in the Olympics to even standing in a primary school choir group and it will always seem like a huge mountain. Your throat may seem to go dry and so will your lips. You may also feel your heartbeat getting fast and sweat on your palms and still, you should tell yourself that it is okay!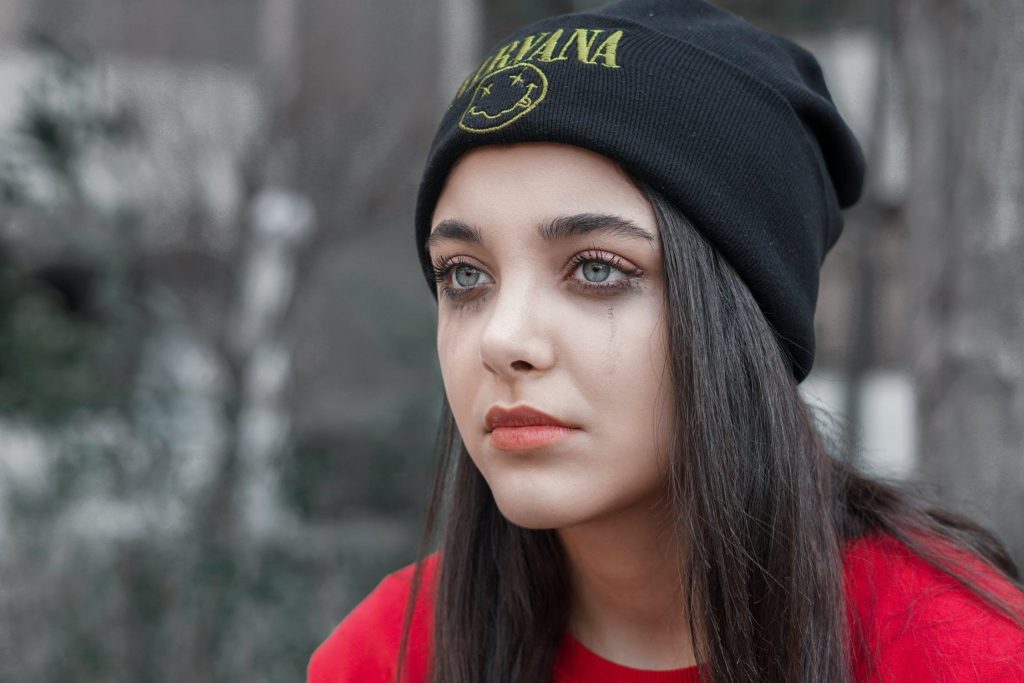 In the cases of anxiety outbursts, it becomes quite difficult to calm down and focus on the task at hand. As a result they may mess up projects, grades, activities, deadlines and may also make continuous mistakes which lead them to be more anxious and stressed out. Getting out of
this vicious circle becomes a problem at times. So how does one deal with it? The best way would be to talk to someone close to you and tell them about your condition and if you feel that the condition is just getting worse then you should approach a certified professional to take a look into your condition. But I do understand that one can get stressed out or get an anxiety attack at any time and it is not possible for a psychologist to be available for you 24 x 7. So what can you do in this scenario? Luckily in this advanced age of technology, now you can have help with you just about whenever you want. Today, in this article, I am going to talk about 7 best applications to help you manage anxiety that you can access on your smartphone anytime, anywhere. Most of these applications are available on both Android and iOS platforms. Have a look:
Best Apps to Help with Anxiety
1. Anxiety Reliever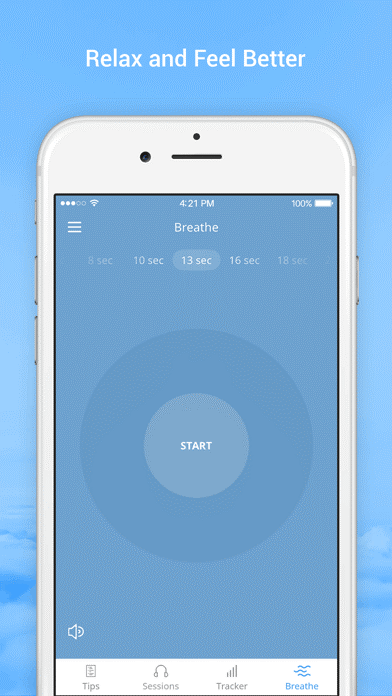 image source: appgrooves
This application consists of something which most of the applications lack and they are podcasts! An expert talking on the subject is like an open guide and people who are desperately searching for some insights can really benefit from this application. You can get loads of tips on calming down, letting go, concentration, etc. to choose from. It is a free application and can be accessed easily.
2. Headspace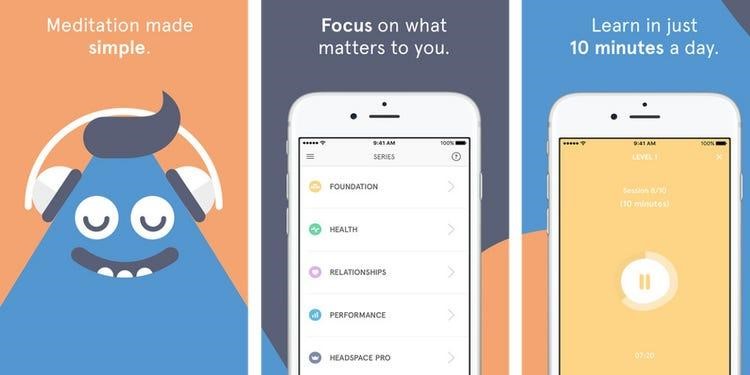 image source: businessinsider
This application also has concentration exercises in sets which you can choose to do based on the time you have at hand. Moreover you can get personalized content if you pay a subscription charge of $13 per month. You can also be a part of the community here and meet the same minded people from all around the world.
3. Pacifica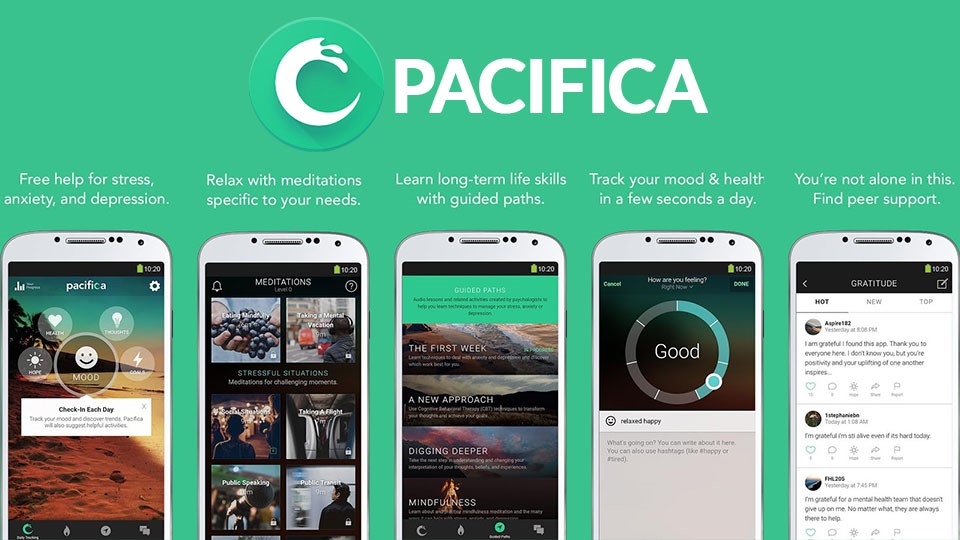 Image Source: psychologytoday
Pacifa is a great application for people who are looking for CBT or Cognitive Behavioral Therapy. This app offers features like mood tracker, breathing techniques, meditation techniques, etc. It can be used to calm down, induce sleep and help change negative thought patterns.
4. Rain Rain app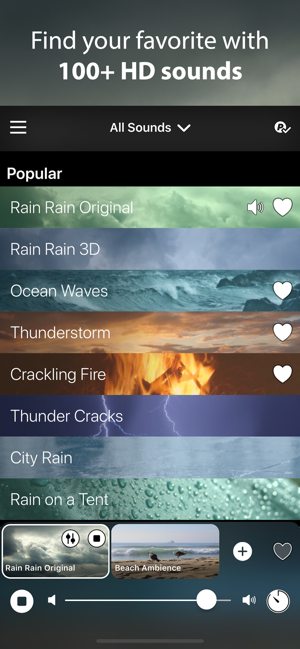 Rain Rain application is just one of a kind. It offers low pitched soundtracks which go on and are of different kinds. You can get sounds of rain, flowing water, tickling fire, low thunderstorm, etc. I am sure you will find many tracks which will be according to your taste.
4. Panic Relief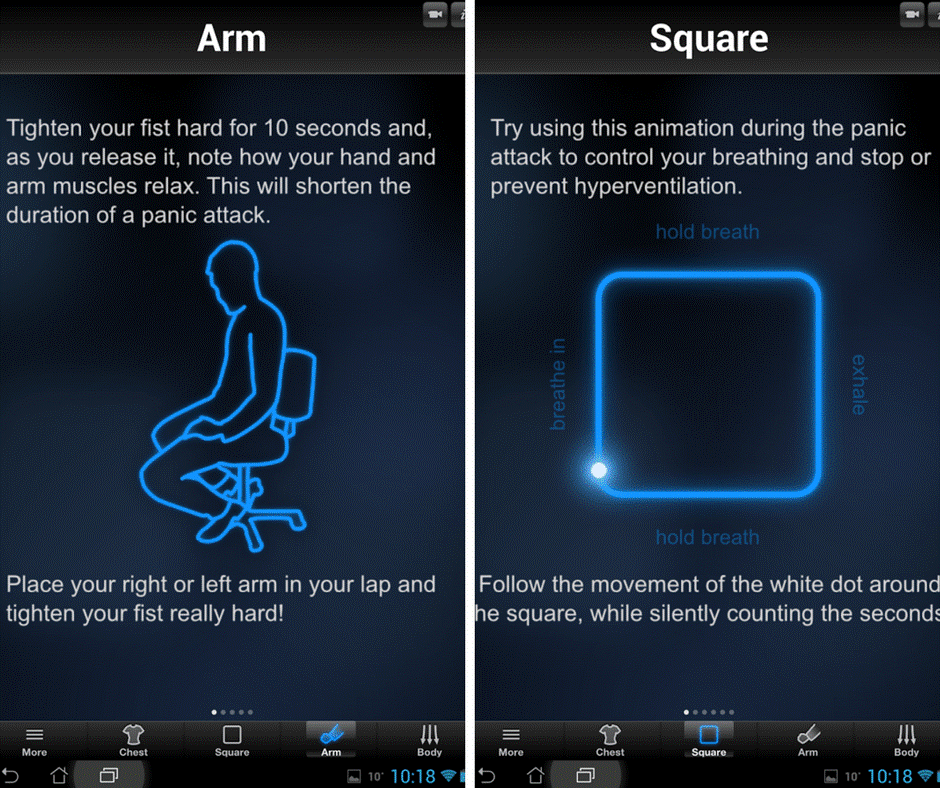 Image Source: thetempest
Panic relief is an application which is designed specifically by psychiatrists and certified professionals to help patients cope up with panic attacks. The one who suffers, knows how hard it can be to deal with a sudden panic attack. It also provides short animations which can ease the healing process and can be fun too.
5. Sam App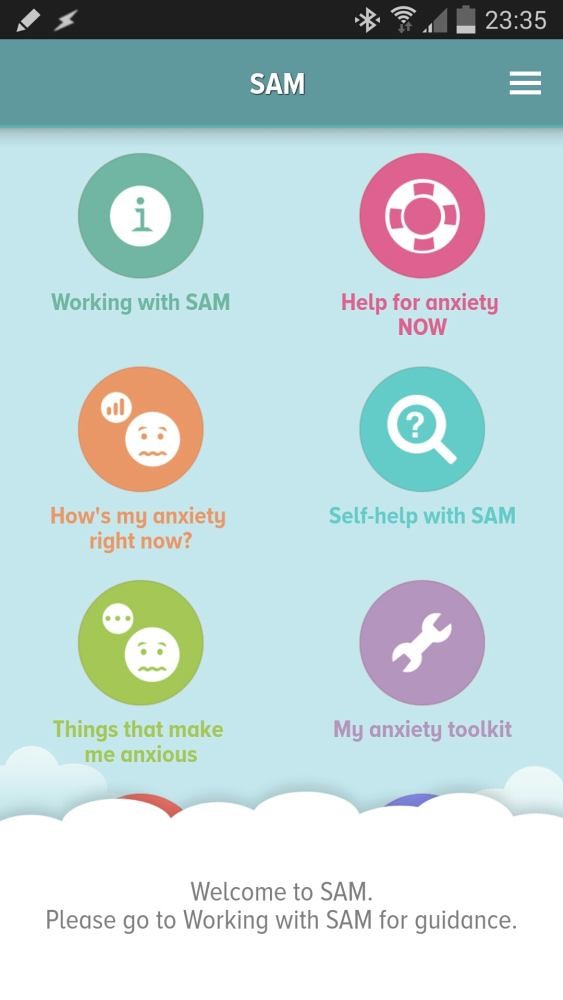 Sam application is available on both iOS and Android. This app has been designed in the UK by professional experts and is still free to use. It offers a support community which a user can approach for help and support. Mood tracker, relaxation tools, etc. are some of the added features provided by it.
Read More: 51 Depression And Anxiety Quotes To Cherish Your Mood
6. Breathe2Relax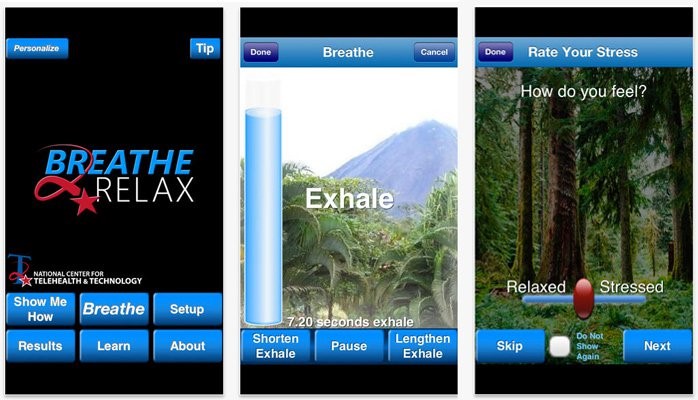 This is also a free app which is designed by National Center for Health and Technology. This application offers various videos and tutorials to guide the user efficiently through and through. It also teaches various breathing exercises and useful mindfulness lessons.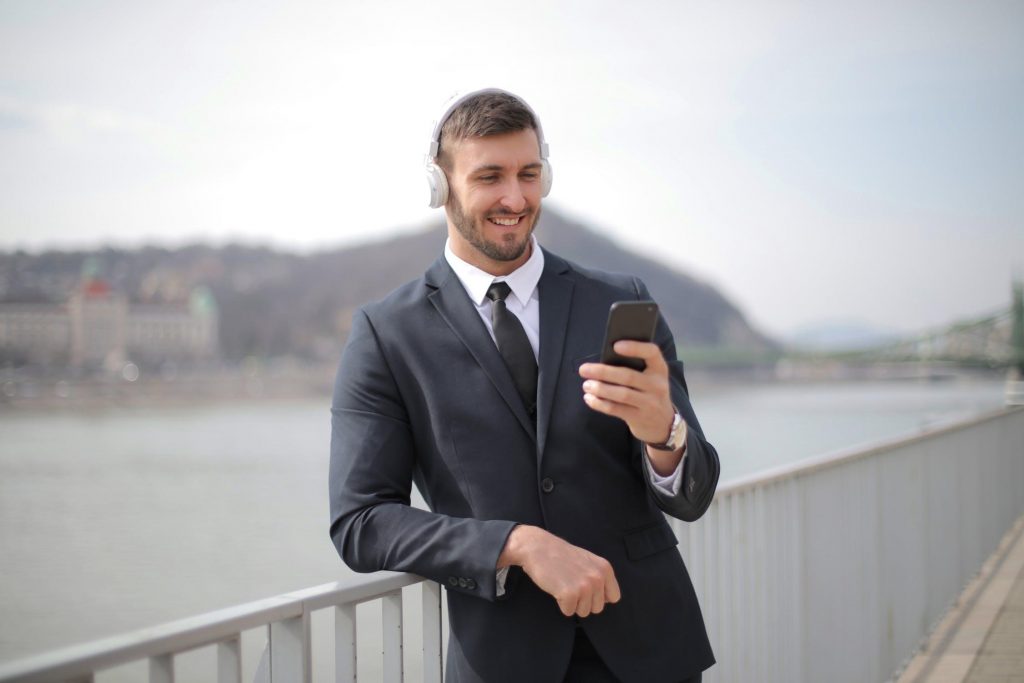 So these were the top 7 apps which can help you to deal with anxiety. Anxiety and stress are not always bad. It is a part of survival instincts and should be welcomed in moderate amounts. Anxiety burst is something with which one should deal with instantly since it is not healthy. You should keep in mind that healing is a continuous process and not a one-shot thing. You will have to dedicate some time to deal with it.
Hope it helped. Use these apps and let us know your experience of using them in the comments section below. We would love to hear from you.
Thanks for reading!