Happiness
Best Spiritual Teachings For Making Life Better
Last Update on September 1, 2022 : Published on September 30, 2020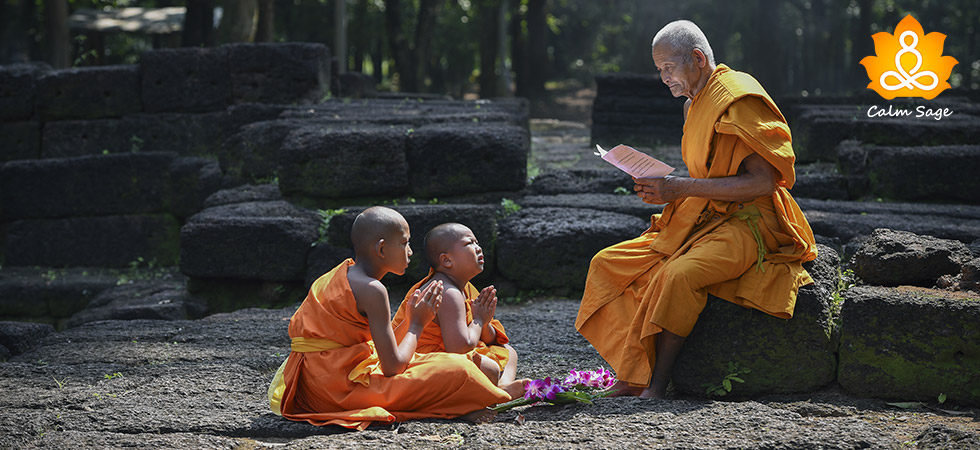 Spirituality has its own various benefits, be it mental or physical health. As far, I am really grateful for spirituality for establishing inner peace and providing me strength in tough phases. Since last year I have started reading more self-help books and you might be amazed by the fact but the self-book has helped me to be more spiritual and calm.
Also Rate: Mental and Physical Health Benefits of Spirituality
During each and every stage, I have immensely achieved a higher level of consciousness. And, I still want to continue practicing and learning such spiritual teachings. Here are some of the best spiritual teachings I have discovered in self-help books. Let's get started.
Best Spiritual Teachings To Make Life Better

1. My Peace Resides Within Me
With this teaching, I learned that my peace is my home, and taking care of my peace is my duty. And I am not letting anyone destroy my peace. It is my happy place to be!
2. I am The Creator of My Life and I am Going to be Really Creative Through My Visualization Power
This spiritual teaching teaches us to keep our creative visualization power strong since we are creators of our life. It totally depends on us how creative we can become. Therefore, make sure you create something better through your visualization power.
3. This Shall Too Pass
This teaching is for all the people who are fighting or overcoming depression or anxiety. You are strong and it is a part of life! It will definitely pass; keep hope and faith with you.
4. Do not Let Your Beliefs Divide Humanity
We cannot deny the fact that cultural beliefs and customs divide humanity. Therefore, play smart and believe in those beliefs which keep mankind and humanity alive in this world.
5. Learn to Let Go

We cannot hold someone, we cannot control someone, and we cannot force someone to stay with us. Similarly why we are keeping feelings of anger and resentment from long! Why not just let go of everything which disturbs our peace and start with new. Learn to let go of the toxicity and everything which is coming between you and your happiness.
6. All Meditations Have The Same Benefits
Meditation keeps us away from the toxicity and connects us with peace and calm. Most importantly, every meditation has the same benefits. Every meditation works in the same process and the results are the same. It just totally depends on your concentration and patience power.
7. Metta
Metta meditation is loving-kindness meditation with a lot of benefits and spiritual teachings. The basic aim of metta is to teach sending good wishes to everyone including us and our enemies as well without hurting any sentiment. Metta is one of the powerful meditations discovered yet in relation to spirituality.
Also Read: Metta Meditation: A Guide for Beginners to LKM
8. I am Going to Make The Most of Today
Every morning is a new chance and every day I am reborn with new positive vibes. With this spirit, I am going to make the most of today. Today! I am going to fight for my peace, happiness, growth, and calmness. Today, I am going to get it all.
One of the best spiritual teachings I have learned from self-help books. Here are some of the Books we are referring to you to know more about spirituality.
9. No Self

No self is fiction, illusion, and a well-narrated story about myself that tells me to be more strong and worthy today. It makes me more powerful, motivated, inspired, and most importantly healed.
Also Read: 5 Handy Mantras for Peace and Comfort
10. Worry is Useless
Worrying or worrying is part of being human, everyone worries a lot. But, spirituality teaches us that worrying is useless. Meanwhile, not giving up and fighting till the end are the only resolutions to be achieved in the place of worry.
Also Read: What To Do When You Feel Worthless In Life?
I hope this blog helps you to understand spirituality from a different perspective. Comment down your favorite spiritual teachings in the comment section below. For more such content, follow Calm Sage on all social media platforms.
Thanks for reading!