Anxiety
19 Best Supplements to Take for Anxiety
Last Update on May 18, 2022 : Published on September 16, 2020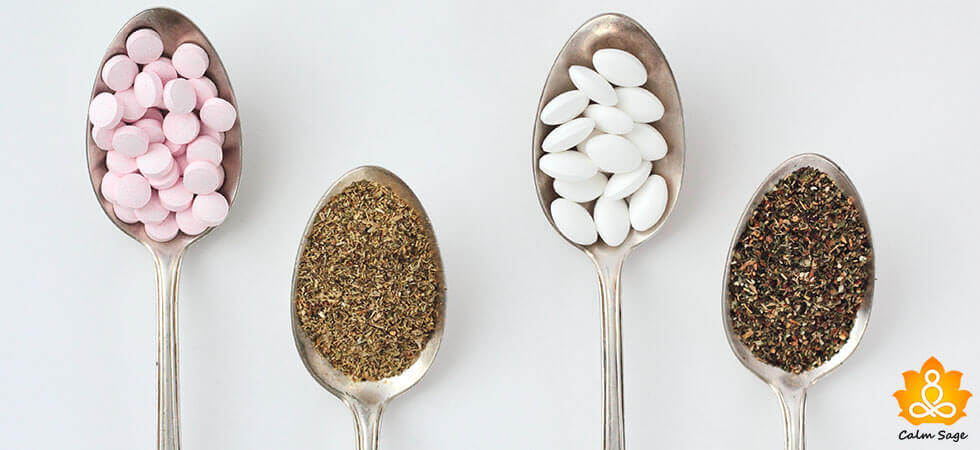 When we talk about being anxious and stressed, the most common response we get is – therapy and medication. Anti-Anxiety pills or other various antidepressants may work on many but not all. Everyone has a different metabolism and not all synthetic medication can be helpful.
In those cases, people resort to natural supplements and therapyhttps://www.calmsage.com/complete-guide-for-sleep-disorders/
https://www.calmsage.com/complete-guide-for-sleep-disorders/
that can provide them relief as to how their body and mind need. Not all supplements work and like modern medicine, they can't provide relief instantly.
Not all supplements need a medical prescription and may have side effects on your body. Being cautious and consulting a doctor is advised before you proceed with the remedies.
Here's a list of 19 best supplements you can take if you have anxiety.
Best Supplements You Can Take if You Have Anxiety:
1. Ashwagandha

Ashwagandha is one of the most ancient medicinal herbs. This herb helps to reduce stress, increase strength, and focus. Other names for this herb include – Indian ginseng and winter cherry. A native plant to India and North Africa, this plant has multiple health benefits – mind and body.
2. Valerian

Native to Europe and certain parts of Asia, this plant has many health benefits. This herb helps calm the brain and the nerves. Typically, valerian is used to treat sleep disorders but is also recommended for anxiety and other psychological disorders.
3. Magnesium

The mineral is most commonly used to treat the immune system and help with nerves as well. Magnesium is helpful in treating bone conditions, diabetes, anxiety, and heart condition among others. Magnesium is essential for health. The lack of mineral could create many health complications.
4. Probiotics
Probiotics are helpful and good bacteria and that live in our body and are essential for us to sustain a proper immune system. These probiotics help us with digestion, skin conditions, and prevent allergies and infections.  There might be side effects of taking probiotics and you should consult a doctor before proceeding with it.
5. Vitamin B
Vitamin B is essential for our nervous system. This vitamin helps with managing stress and mood swings. Vitamin B can be easily absorbed by eating a balanced diet. Foods like fish, yogurt, meat, eggs, cheese, and vegetables are vitamin B rich.
6. Zinc
Zinc is an essential mineral that helps in the growth of the body. This element should be consumed regularly with proper food and diet. Zinc helps with vision deficiency, alcoholism, loss of appetite, and other conditions. Low zinc levels can cause depression and diabetes.
7. 5 HTP
5 Htp or 5 hydroxytryptophan, is a chemical that works in our brain and helps in increasing the production of serotonin, the happiness hormone. 5 htp increases serotonin that further helps with insomnia, depression, anxiety, and many other conditions. The doses of the chemical should be closely monitored in children and pregnant women. 5 htp should not be mixed with other antidepressants.
8. Melatonin
Melatonin is a naturally produced hormone but can also be made synthetically. This chemical is helpful with insomnia and other sleep disorders. It can cause side effects such as indigestion, cognitive malfunction, heartburn, and migraine. The intake of melatonin should be taken only under a prescription by a professional.
9. GABA
GABA or gamma-aminobutyric acid is essential for serotonin production. Serotonin is also the 'happy hormone' so GABA plays an important role in relaxation and mood adjustment. GABA is an effective supplement to reduce anxiety naturally.
10. Omega 3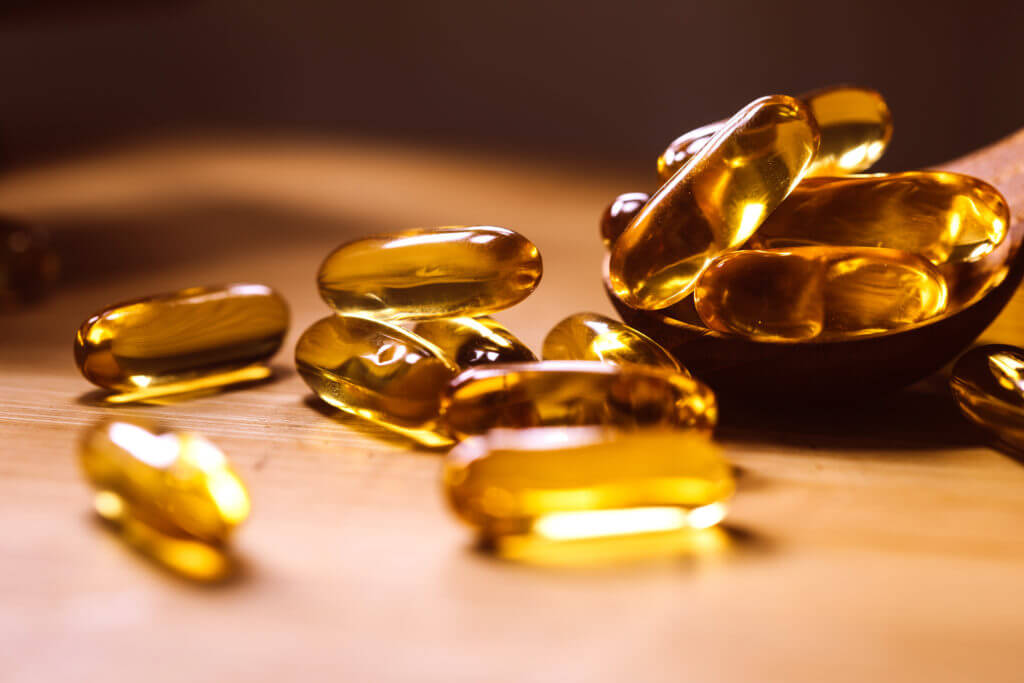 Omega 3 fatty acids are very helpful to the nervous system and cognitive function in the brain. Fish oils contain omega 3 and help reduce depression and anxiety. While eating fish like salmon, tuna, and sardines can be helpful, omega 3 can also be taken via a capsule.
11. Kava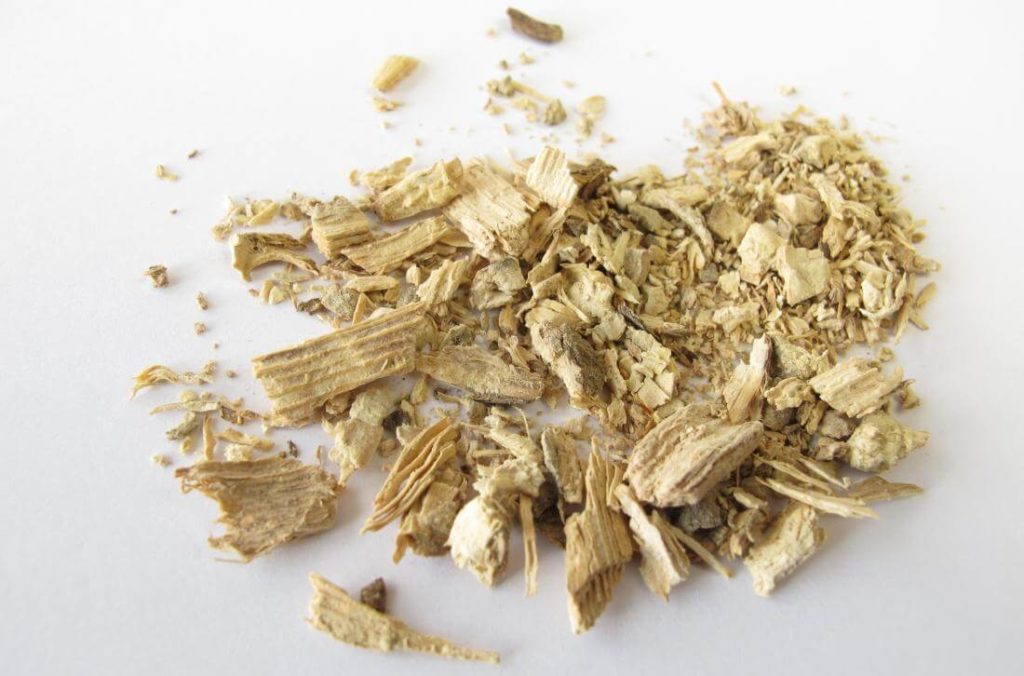 A native plant to the pacific islands, Kava can be taken to reduce stress, anxiety, insomnia, ADHD, migraines, and other respiratory conditions. Kava is responsible for affecting the nervous system. The plant supplement is not recommended for pregnant women and people with liver problems.
12. Lavender

This herb is commonly used to treat anxiety, insomnia, and depression. Lavender can be taken in many forms – in beverage and in pharmaceutical products. Intake of lavender in any form can help in the relaxation of muscles and have antibacterial properties.
13. CBD Oil
CBD or cannabidiol is a natural remedy to treat many common ailments. CBD oil helps in relieving pain, anxiety, and depression. The oil has many neuroprotective properties that can be helped in treating ailments such as – multiple sclerosis and Parkinson's. Side effects of CBD can include irritable bowel, loss or gain in appetite, and fatigue.
14. Rhodiola
Rhodiola is also called golden root and has a history of medicinal use in Chinese and Siberian medicine. Rhodiola helps in improving physical and mental health. This herb can be taken as a pill but it can also be found in essence and tea.
15. Lemon Balm
A native herb to Europe, Northern Africa and Western Asia, lemon balm is useful in treating mood swings and cognitive functions. It is also helpful in treating stress, insomnia, anxiety, and indigestion. The side effects can include nausea, vomiting, headache, dizziness, and skin irritation.
16. L. Theanine
L Theanine is a form of amino acid which is helpful in improving concentration and providing relaxation to the muscles. This chemical helps to reduce stress and bring positive effects on a person. This chemical can be found in some herbal teas.
17. Licorice Root
Licorice is sweet and can be found in many candies and beverages. This herb has health benefits for people with anxiety and gastro conditions. It is best to consume the herb in its pure form or in a medicinal way. This can be taken via pills, tea, and in powdered form.
18. Chamomile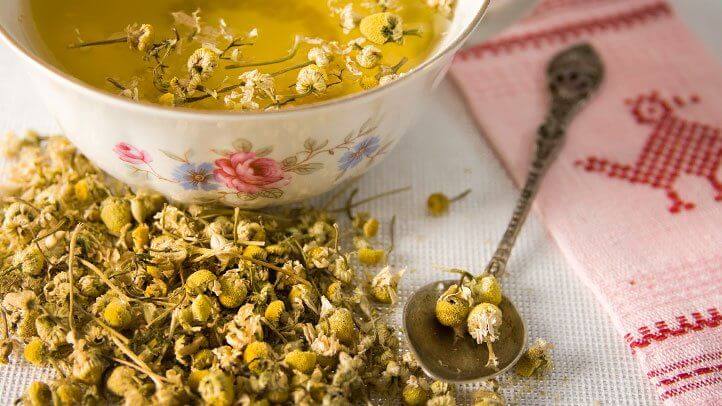 The chamomile herb is one of the most commonly consumed supplements. It has many health benefits including lowering the chances of heart disease, cancer, insomnia, and indigestion. Chamomile herb can be taken in many forms – the most common being chamomile tea. The herb is rich in antioxidants and provides relaxation.
19. Passion Flower
Passionflower is an herb that can be naturally used to treat anxiety disorders. The use of this herb promotes positive energy, improves sleep hygiene, and eases nerves. Passionflower can be consumed as an essence, pill, or in powdered form.
Before you take any supplements mentioned above, you must consult your doctor or a professional. Check dietary requirements regarding the supplements before you decide to proceed with them. Dietary supplements can have severely adverse effects if not consulted beforehand.
Live your life to the fullest with some tender, loving care!