Mental Health
News: Does Smoking Work As A Coping Mechanism?
Last Update on May 2, 2022 : Published on May 2, 2022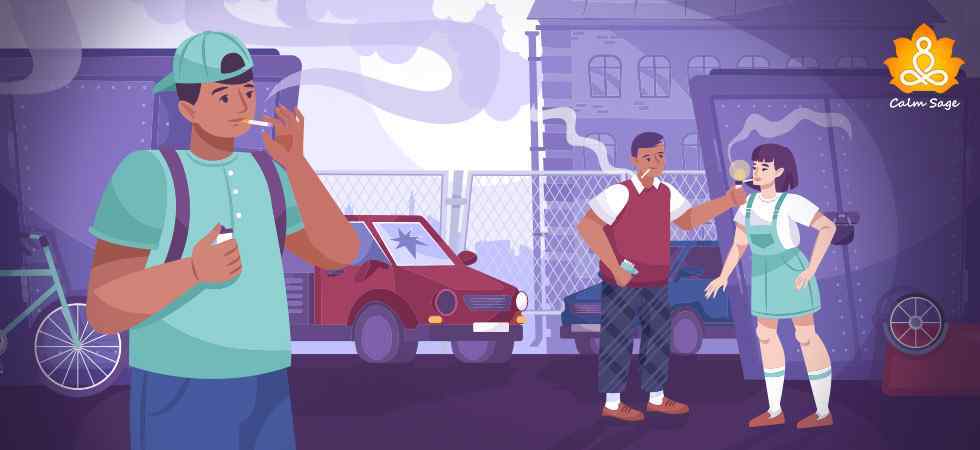 There are a lot of campaigns going out around the globe for mental health awareness, workshops are organized, and webinars are conducted for smoking cessation. Still, a recent study shows that the sale of cigarettes and smoking has increased again in the last two decades.
The study is linked with the anxiety caused during pandemics, inaccessible mental health care, and a substitute for everyday stress. Research shows that smoking decreased over a few years but it seems like the problem of smoking is back again!
According to the numbers of old studies and new studies, around 20.9% of US adults were into smoking in 2005 and only 12.5% of people were into smoking in 2020. Of course, according to the numbers, we can see improvements; most of the adults come from the era wherein 50% of men and around 35% of women smoked in the mid-1960s.
However, according to research conducted by the Federal Trade Commission, it shows that annual sales of cigarettes have increased for the first time in two decades. Now, the question is… which age group is into smoking and why they are into smoking when the world is focusing on mental health awareness?
Who's more into smoking?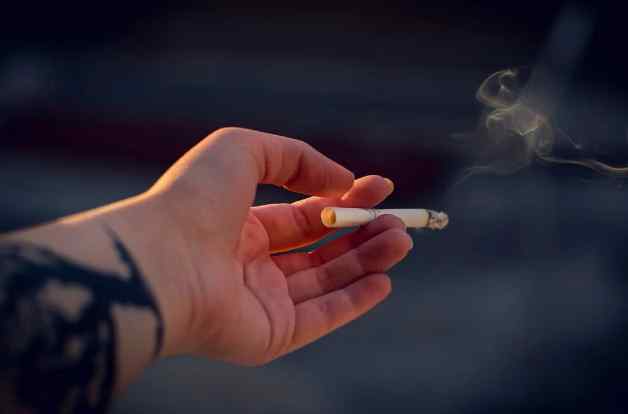 Study shows that Gen Z is not into alcoholism however, they are using cannabis increasingly as it is associated with wellness. Since cannabis is legalized for recreational use in 18 states, cigarettes have been used as an alternative to cannabis.
Is Gen Z not aware that smoking is bad for them? Why are they doing it even if they know that it is bad for their physical and mental health? According to Lauren Debian, "The past few years have been especially stressful for many people, with the pandemic, lockdowns, and racial injustices. Many people have been affected by these issues…Younger people, especially, are more vulnerable to stress and mental health issues."
Do you know that the US was the first country to add warnings on the packets of cigarettes? Despite a lot of awareness and risks for decades, smoking is still the number one cause of disability, death, and preventable disease in the US!
Does Gen Z think smoking looks cool?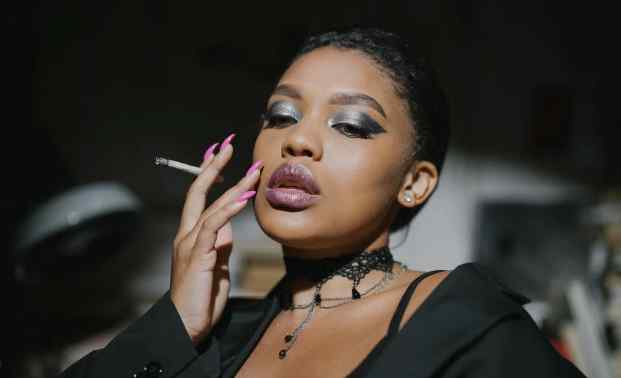 I completely agree with the fact that smoking looks appealing because of its aesthetic! But why is smoking glamorized when it is associated with so many risks?
I dig deeper to find the answer, and you would be amazed that when I searched smoking on Tumblr, it showed pics of Angelina Jolie, Taylor Momsen, and other famous actors from Hollywood. I somehow made myself believe in the iconic images, however, there were cultural icons as well like Marilyn Monroe, Audrey Hepburn, Jimi Hendrix, and more!
Hereafter, I went to social media and I found that social media users, tobacco brands, and contemporary celebrities post smoking selfies. Meanwhile, in 2018 #selfiewhilesmoking was trending and the most common thing happened. This resulted in glamorizing and normalizing smoking!
Gen Z really thinks that it looks cool to smoke and they refer to them as 'cool smokers.' Do you think that these young adults are somewhere struggling with mental health problems or finding peace to hide from their mental health struggles? Study shows that this is related to poor mental health in the country and we can clearly see why young adults are more into smoking.
The fact is true that young adults are covering their mental health problems or struggles in the curtain of smoke!
How are mental health and smoking related?
You must be wondering if there is no harm to use cigarettes as a substitute or coping mechanism to manage anxiety, stress, and other mental health issues?
Nicotine can be addictive and stimulant at the same time which means it helps in increasing happiness and relaxation by increasing the serotonin in the body. That is why younger adults are more into smoking even when they know it can be addictive and problematic! But why?
Research shows that the inaccessibility of mental healthcare services and mental health treatment gap for LGBTQ+ and BIPOC communities is high! People have to face various barriers to getting proper treatment which is why they are taking up the habit of smoking (especially Gen Z).
It's a fact that when people are not able to get the proper assessment of their mental health needs, they start looking for alternatives such as alcohol and cigarettes!
While everyone is aware that cigarettes are not good for health, the younger generation believes that smoking won't affect them in the present at least.
What can we do?
Since smoking is a growing problem around the world and it is related to various mental health problems, Calm Sage has taken the pledge to help people struggling with mental health issues. Here is a list of some free and best online resources for smoking cessation:
Informational resources for smoking cessation:
National Cancer Institute
American Lung Association: Lung Helping and Tobacco Quitline
Department of Health and Human Services: Be Tobacco-Free
Digital programs for quitting smoking
American Cancer Society: Quit for life
Become an Ex
To know more about resources for smoking cessation, click here.
I hope this blog helps you to understand if smoking works as a coping mechanism. Comment down your views. For more such content, connect with us on all social media platforms.
Thanks for reading!