Motivation
10 Healthy Morning Routine That'll Help You Keep You Calm
Last Update on October 7, 2020 : Published on April 20, 2020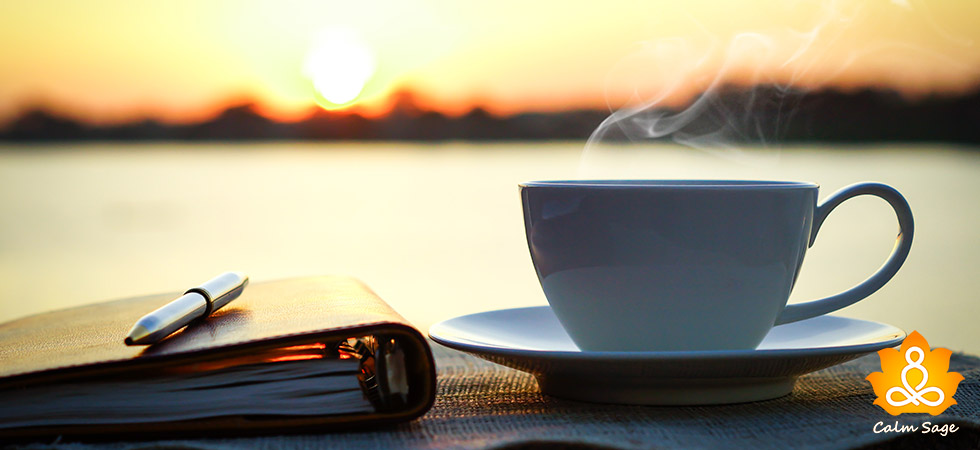 In the hustle and bustle of our daily lives, many of us just get out of our beds and dash straight for work. Time to break that monotony! One of the best ways to break that monotony and bring out that inherent potential is by following some of the other morning routine.
How Can Morning Rituals Help Us?
There comes a time in life when we just don't feel like looking forward to something (it's the monotony that we've mentioned above). And, a morning ritual is something that gives you the hope to at least look forward to starting your day. It has the capacity to immediately energize you and make you happy.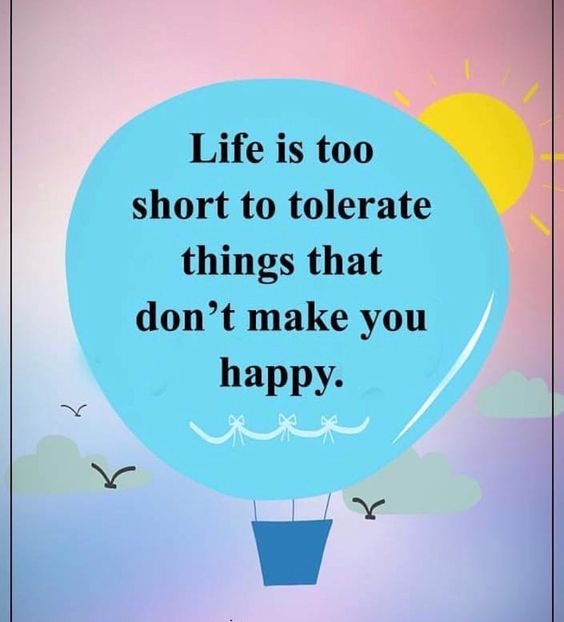 Believe it or not, almost every successful entrepreneur, movie star, and all world leaders adhere to a healthy morning routine. Which is probably the reason why they have reached that position.
Healthy Morning Routines That You Can Follow
1. Breathing Exercise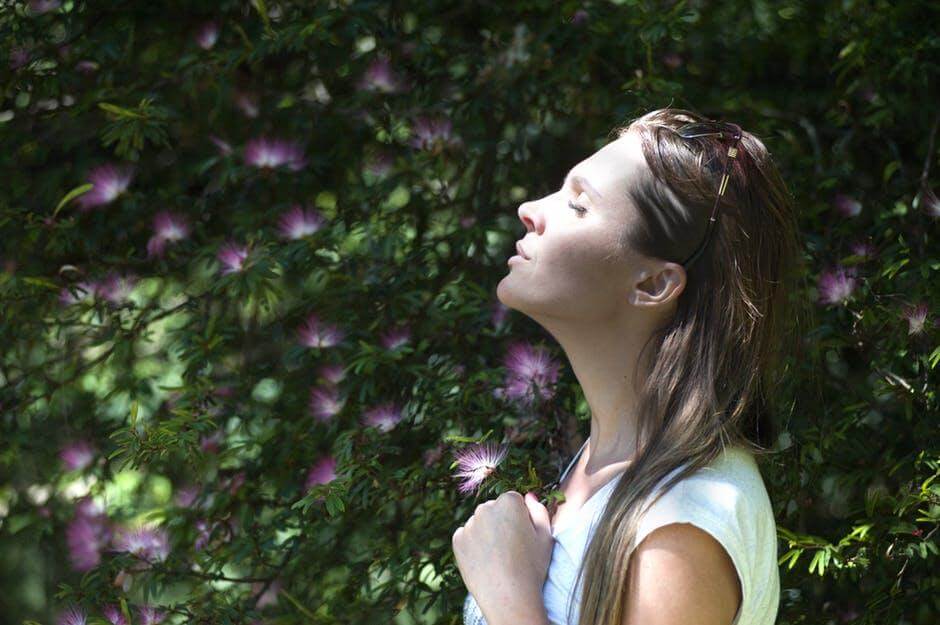 Breathing is undoubtedly one of the best morning routine and has innumerable health benefits. It calms down your nervous system and positively affects your immune, lymph, and endocrine system as well. It also activates your digestive system. Moreover, breathing can be a great way to deal with ongoing anxiety or prepare our mind for any other anxieties that we may face during the day.
The 4-7-8 Pattern Of Breathing
Let's make even breathing interesting, shall we?
One of the best ways is to adhere to the 4-7-8 pattern of breathing. In this you inhale for 4 seconds, then you hold your breath for another 7 seconds and then finally exhale for another  8 seconds.
Also Read:  Karate Breathing Techniques For Relieving Stress
2. Make Your Bed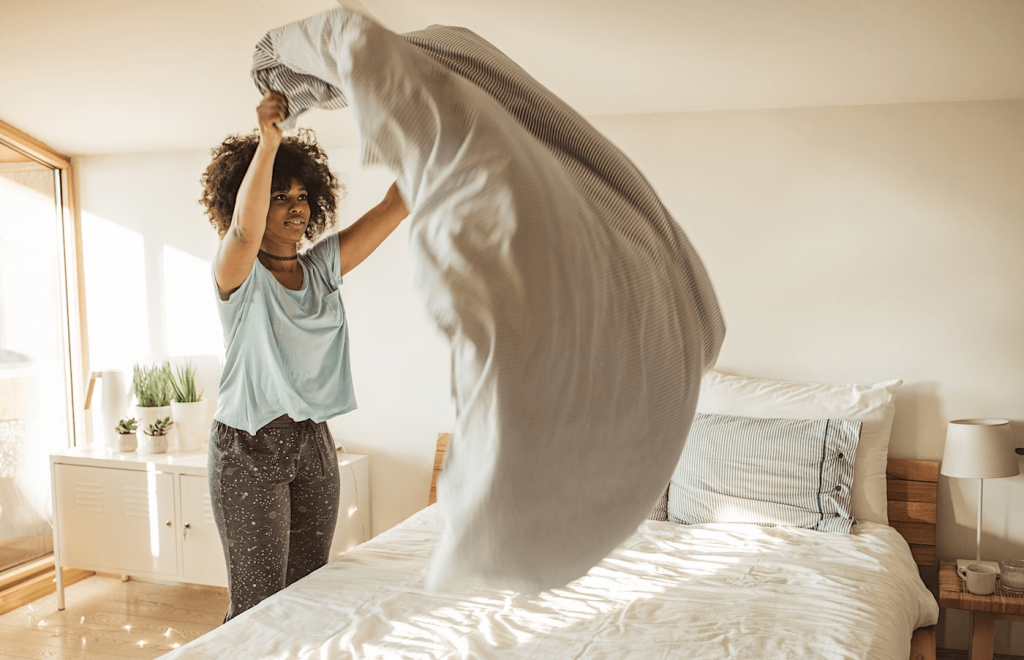 Source: wellandgood
It's not something that your mom nags you for every single day. Don't do it just to pacify her. But here's the deal, psychologically making the bed every single morning gives a sense of accomplishment. With that accomplishment set in mind, you would be ready to accomplish all the other tasks that are lined up for you. And, imagine crashing down on a neat and clean bed with pillows neatly lined up and a crease-free bed sheet, wouldn't you immediately fall asleep.
And, yes! If that's something that makes your mom happy, then go for it. You'll not just make her happy but feel more clean and organized.
3. Drink Lukewarm Water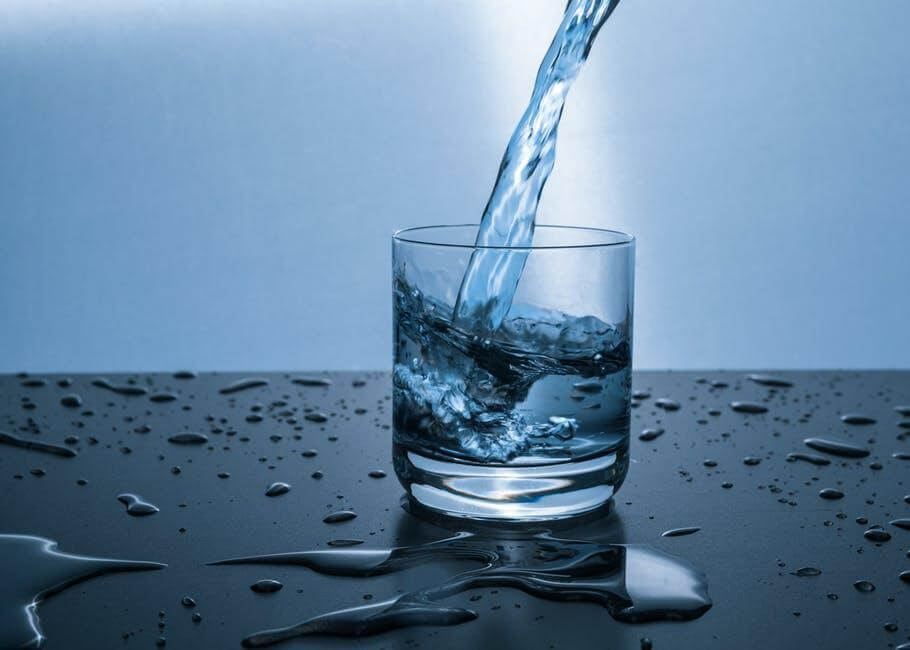 This one right here is a miracle morning routine. You heard us right! Even if you are not a fan of warm water, it's okay? We don't want you to fill your stomach with boiling water but don't immediately fill your glass with ice-cold water as well. Instead, you could try lukewarm water and believe it or not, if you drink lukewarm water on an empty stomach you'll be surprised by its benefits. Let's quickly have a glance at some of its benefits first –
Here's Why Drinking Lukewarm Water Everyday Is A Healthy Morning Routine –
It helps your skin glow
Kicks off your metabolism and stimulates your hunger
Maximizes your digestion
Helps prevent constipation and several other issues such as menstrual cramps, congestion due to sore throat, premature aging and many others
You simply have to heat a cup of water to an extent that it is drinkable and you don't even need to make it simmer.
4. Meditation And Yoga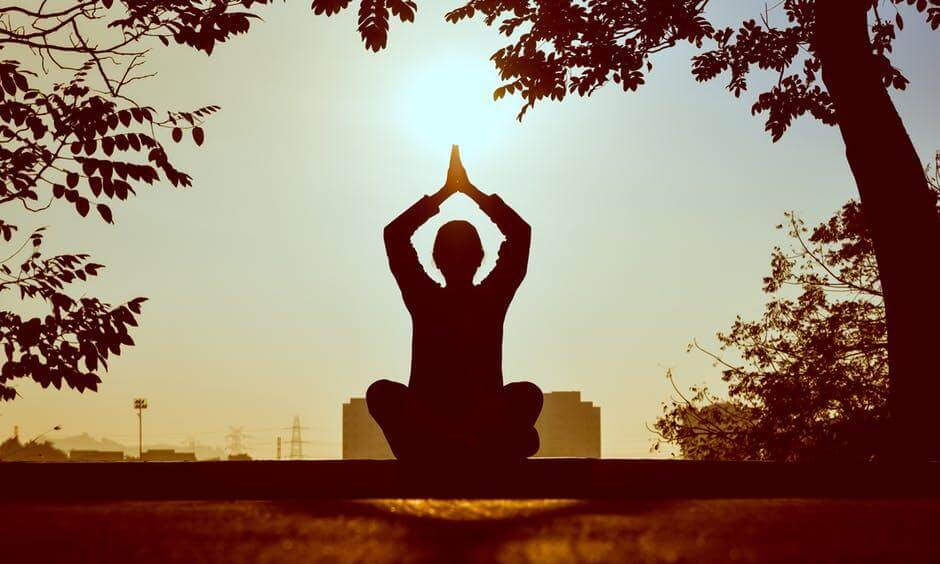 Meditation is a proven cure for eliminating anxiety. It is something that truly increases your focus to the extent that even you can't imagine. Indeed, it is a doorway to peace and a great way to be in harmony with oneself. Couple this with yoga and gradually, you will also be able to touch the pinnacles of fitness you had never touched before. We are not saying, it will be a comfortable journey but once you are accustomed to it, you'll be more than refreshed and more mindful.
If you think you are unable to learn meditation on your own, you could join a class or take guidance. But, do make this one of your daily morning rituals and if you have been meditating and have seen life-changing results, please share them with us in the comments section below.
5. Pick Up A Sport That You Are Passionate About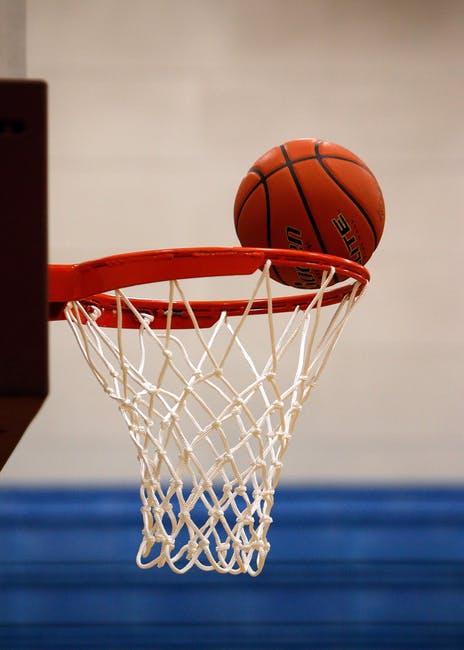 Even if not for hours, maybe an hour of sports is sufficient. One of the best ways to remain fit is to engage in some sport or the other. This way you don't just engage in a traditional exercising routine but also get to relive your passion for that sport every day. It even helps you learn several skills such as team building, competitiveness, endurance, and many others.
Maybe it's the right time to get the dust of those football studs which have been eating dust ever
since you left college and rekindle the striker who once scored goals like a bullet!
6. Have Some "Me Time"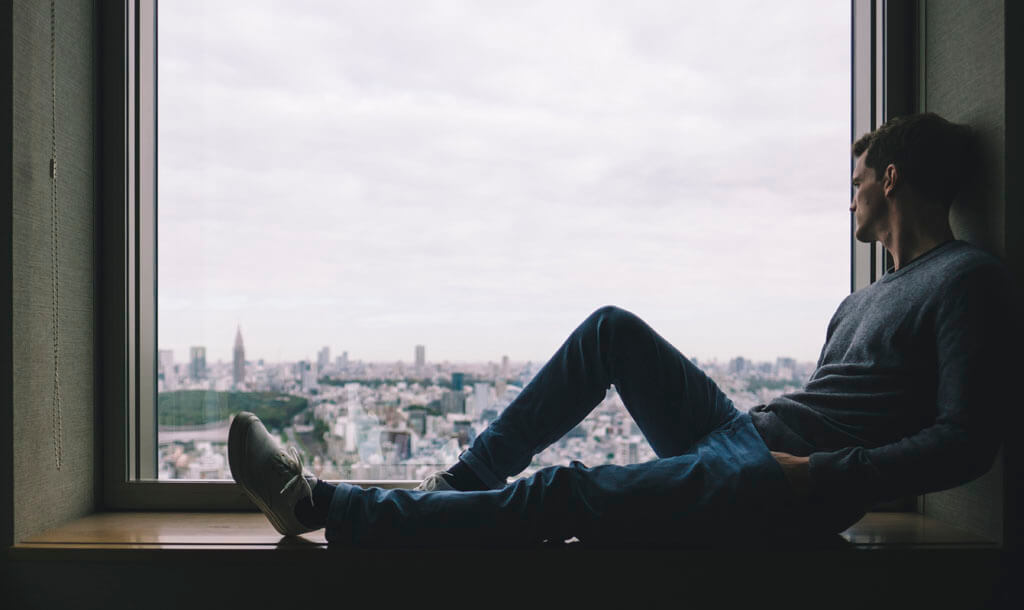 Day in and out, amidst fulfilling responsibilities at home and work you hardly get any time alone. So, why not spend maybe 10 minutes with just yourself. Trust us, this will be the best and the most peaceful time you'll spend in the day. During this time, you could listen to some calming music or any of your favorite tracks. You could maybe spend some time with your pooch.
Start by doing this – open windows, let the sunlight and fresh air come in, grab a cup of coffee and you could maybe pick up your favorite book, or just sit down with your pooch.
Let us know in the comments section if sitting alone for some time calms you down..
7. Maintain A Journal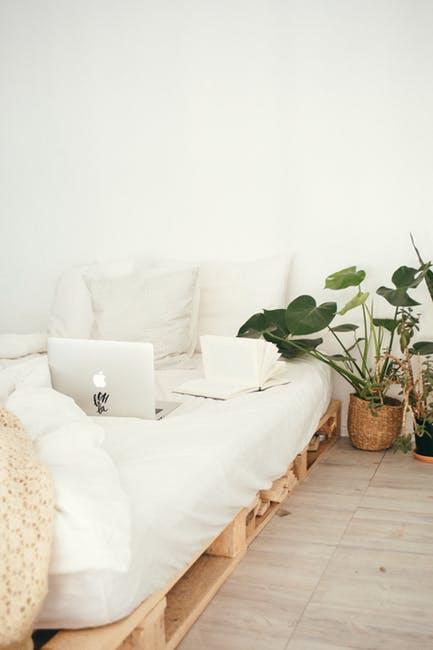 Maintaining a journal is a proven way of getting rid of anxiety. You could throw in almost anything in your journal. These could be thoughts, feelings, your plans, or anything for that matter. If you are a systematic thinker whose system is kind of jittery because of anxiousness, you can divide your journal into columns and rate your feelings on a scale of 1 to 10.
Another interesting journal that many people maintain is a journal of dreams. Although, it is something that is to be done immediately after you have woken up since dreams vanish away quickly. But, dream journaling helps you become more mindful of yourself and activities in your life.
8. Have Breakfast With Your Loved Ones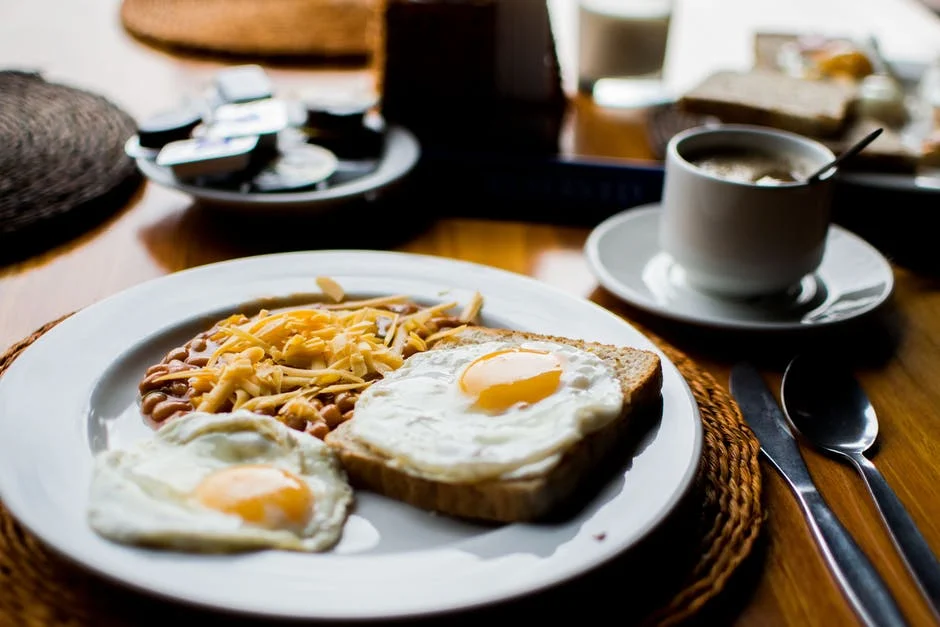 Last but not the least, make it a point to grab a bite of something healthy before you run for work. And, if possible try and at least have this meal with the ones you love. A healthy breakfast keeps you energized for most of the day (maybe until lunch). The reason why we are insisting on having breakfast with loved ones is that the morning is probably the only time when all the family members are present.
Plus, a little chit-chat over a hearty breakfast would surely get your folks together!
9. Give Yourself A Pep Talk

Wanna make your morning routine healthy? How about starting with a pep talk? And, you don't need someone else to do that for you. Be your own motivator. Pickup all your strengths and everything you are good at, note them down, and recite it to yourself every single day. An easy way to do this is to stand in front of a mirror and then point a finger at it and then saying stuff like " You are indeed a champ! remember how you nailed that task…" Believe it or not, you will see a huge surge in your own self-esteem. Soon, you will also be more independent.
10. Pick Up Projects
As a part of a healthy morning routine, you can pick up projects which need your attention. These could be your official tasks or something you've been wanting to take up for a long time. How about you put some time aside in the morning and take this up with a fresh mind. And, you will for sure see that you are actually able to accomplish this task in a much better manner.
Frequently Asked Questions
1. What Is A Healthy Morning Routine? How Can Morning Routine Enhance My Morning Routine?
A healthy morning routine is a series of activities that you do in a sequential manner every day in the morning. These activities are done mostly before you even start your work. You incorporate these in your daily habits so that they may have a positive effect on you and the people around you. Also, a healthy morning routine is a positive driving force that can lay a strong base for your day.
Now, a routine task may be mundane and over a period of time, you may get bored. So, to get rid of this boredom you can pick up a healthy morning ritual which will benefit you in several different ways. For instance, if you spend 5 minutes every morning introspecting on what to do the complete day, it will be easier for you to set a concrete plan for the whole day.
2. How Can Morning Rituals Make My Morning Routine Healthy?
You are advised by your friends, family, and well-wishers to stick to a healthy morning routine. Which is great! But, then there are times when your morning routine might become mundane and lack that fun element. As a result, you might just lose interest and give up. We'll say don't! Hold on to some ritual. It doesn't have to be something that everyone does, you could make one yourself.
For instance, instead of hitting the treadmill right after you jump out of the bed, get up, take some time, take deep breaths and maybe check up on your plants or simply unwind the curtains of your window to get some sunlight. This will further give you energy to pick up activities from your morning routine.
3. What Morning Rituals For Students Can Make Up For A Healthy Morning Routine?
If you are a student, make the most out of your student life. Study well, stay healthy, and have loads and loads of fun. Here are some morning rituals that will make your morning routine healthy and more fun –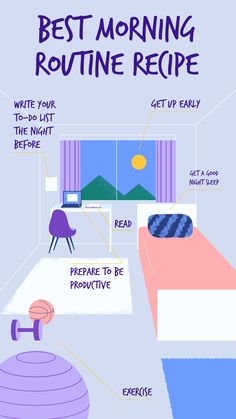 1. Make your bed
This time don't take this as a routine chore instead try using the bedsheets that you like the most. Take an immense interest in getting rid of the last crease on the bed sheet or arrange pillows that would help you gain maximum comforts
2. Drink Warm Lemon Water
Instead of gulping down regular water, how about treating yourself with a sumptuous lemon tea or warm cup filled with water and lemon
3. Smile
When you smile just after jumping off the bed, you do it mostly without a reason. It is not forced and as such your body releases all the good neurotransmitters like endorphins and dopamine. Plus, your immune system also improves
4. Breathe
We've already stressed upon this activity above
4.  What Kind Of Morning Rituals Do Successful People Follow?
You might wonder even after following a healthy morning routine, why is it that some people are more successful. Let's have a look at some morning rituals that successful people follow –
Get Yourself Early – Several successful leaders the likes former President of United States, Barack Obama get up early so that they can plan their events well in advance

Give Yourself A Pep Talk –

The late co-founder of Apple, Steve Job after having made his bed and shower looked in the mirror and gave a pep talk to himself every morning and this is what he said to himself –
"If today was the last day of my life, would I be happy with what I'm about to do today?"
Have A Hearty Healthy Breakfast –

quite like Oprah Winfrey who concludes her morning ritual of meditation and exercising with a hearty breakfast full of fiber, carbs, and protein. 
And, There You Are
If you have a miracle morning routine that you think will help others grow and stay happy, do mention it in the comments section below. For more such enriching and life-changing content, keep reading CalmSage. Also, don't forget to like us on all social media platforms.