Therapy
How To Find A Culturally Sensitive Therapist
Last Update on January 15, 2021 : Published on January 17, 2021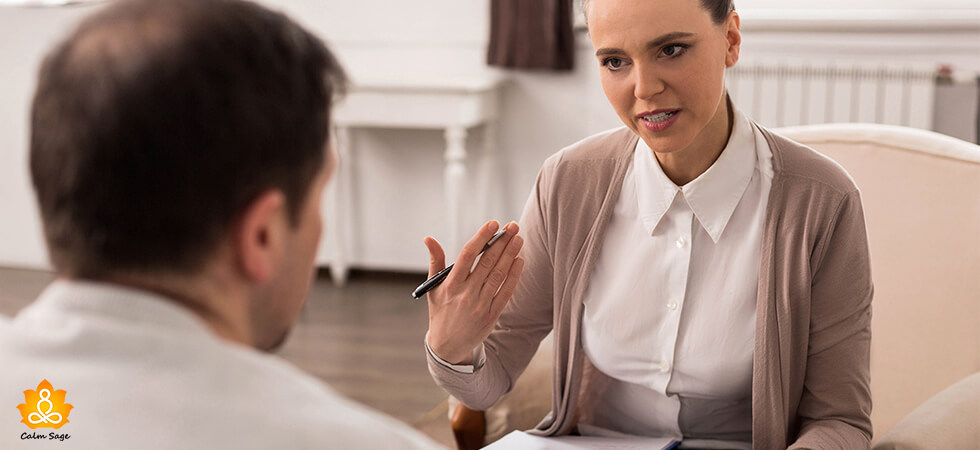 Finding an understanding therapist is really necessary when you really want to make the most benefits from your therapy sessions. And I personally think therapy sessions are more effective when your therapist is familiar with your culture. You might be thinking that it is impossible to find someone who actually understands your culture.
Well, it's true; there are some steps that you might need to take for finding a culturally sensitive therapist. This blog includes how to find a culturally sensitive therapist. So, let's get started.
Why is it important to find a culturally sensitive therapist?
It is really important to build a therapeutic rapport between therapist and client. Therapeutic rapport means feeling and understanding all the issues of the client and forming coping strategies in order to help the client.  To build a healthy therapeutic rapport, it is important to maintain cultural sensitivity throughout the therapy sessions.
Cultural Competence
A culturally sensitive and competent therapist must respect and recognize the beliefs, values, and perspectives related to the client's region, ethnicity, and race. The therapist who believes to be culturally sensitive should be confident with his\her skills and knowledge.    The therapist must be able to address topics related to cultural sensitivity.
Common topics that revolve around cultural sensitivity and therapist competency are:
Developmental disabilities
Age
Later developed disabilities
Racial identity
Indigenous heritage
National origin
Ethnic identity
Gender
Sexual orientation
Socioeconomic status
Related Read: Top  Professional Online Counseling For LGBTQ Community
How Cultural Sensitivity Improves Therapeutic Treatment?
The biggest reason for dropping off ongoing therapy is the lack of cultural understanding that leads to the poor therapeutic alliance. Additionally, it has been observed that the therapist who is not aware of cultural sensitivity may not take the advantage of best techniques and approaches.
Tailoring treatment as per needs
Before you step into therapy, it is important to check with your therapist if he\she actually respects culture or not. The reason being, all the strategies and treatment goals are based on the culture. For example, most therapists take the use of a collaborative approach which involves asking a client about their needs.
The needs and the recommendations discussed are valued by the therapist so that they can work together as a team for the efficacy of the therapy. In order to achieve a collaborative approach, the therapist might ask you some questions related to cultural sensitivity.
The therapist looks for a more open discussion so that they can build strategies according to it. Additionally, therapists also take the use of cognitive-behavioral therapy (CBT) to understand the cultural sensitivity impacting mental health.
Finding A Culturally Sensitive Therapist For You
Finding a culturally sensitive therapist is easy. The culturally sensitive therapist does not mean that they need to be of the same ethnicity or race. However, look for someone who prioritizes cultural sensitivity throughout the therapy sessions. Below-mentioned are some ways to find a culturally sensitive therapist for you:
1. Ask Questions
When you find a therapist, ask questions. You can also ask them questions regarding culture and ethnic background. Ask them about their strategies and approaches.
2. Shop Around
There are many ways to find a therapist including online platforms. Or you can also ask your physician to recommend a well-known and certified therapist. If you want to go online, read the below-mentioned pieces to find the right therapist for you.
3. Change Therapist If Required
You can always switch to a new therapist if you feel like your current therapist is not a good match. It is easy to change therapists on online platforms.
I hope this blog helps you to understand the importance of cultural sensitivity in therapy and helps you to find a culturally sensitive therapist for you. For more such content, follow Calm Sage on all social media platforms.
Thanks for reading.