Phobia
Why Do I Fear Change? How To Overcome Fear Of Change?
Last Update on August 25, 2021 : Published on July 9, 2021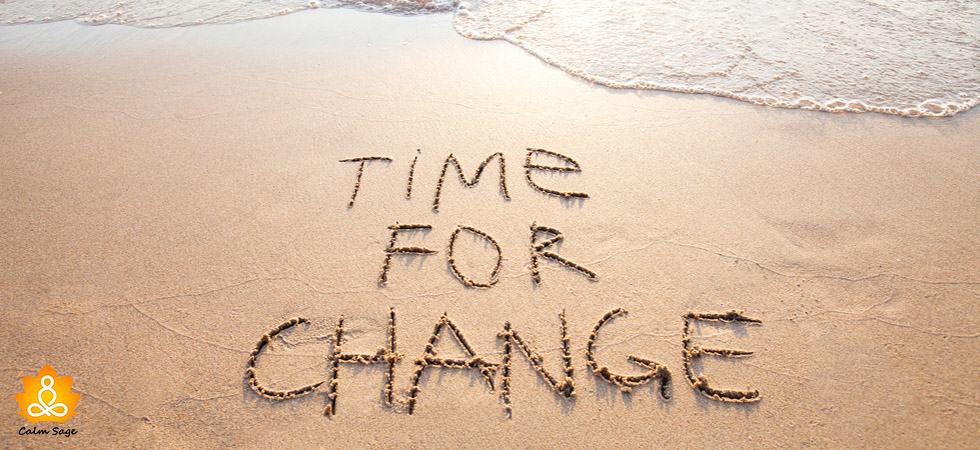 Metathesiophobia is a phobia wherein people avoid changing their circumstances as they are afraid of being extremely unaware of the situations. Ever thought about why we are afraid of changes? Although changes are a part of life and some of them even are good for us but still we have a fear of changes.
One reason behind your fear of change I can tell is that you are doing it wrong completely. You are probably practicing the wrong type of change and then you procrastinate because deep down you know you have done something wrong.
This blog covers the reasons behind why we fear change and how to overcome the fear of change. So, let's get started.
Reasons Behind Why do We Fear Change
1. Fear of Failure
It is the most common type of fear of bringing any change. People tend to think that they will waste time, accomplish nothing, and will fail eventually. This happens because this is directly linked with pride so they are scared of committing something.
2. Fear of Pain and Discomfort
Fear of pain and discomfort is rational and it is kind of reasonable to avoid pain. This fear prevents you from doing anything that takes effort. Fear of pain and discomfort is the hardest one to overcome.
3. Fear of Criticism
Fear of criticism is an interesting type of fear towards bringing change that I have observed so far. It's normal that people will either criticize you or laugh at you, however; it's your duty to reverse their thinking around you.
4. Fear of Bringing Something New
People are actually afraid of doing something different or new. It is kind of debilitating. However, you can use this as an opportunity to live life positively. Stop putting yourself in a change of stagnant and mediocre life.
5. Fear of Success
You must be wondering how someone could have a fear of success. It's quite common to understand that success is not easy and it comes with baggage. And people tend to pressurize you to achieve more.
How to Overcome The Fear of Change
There are various ways to overcome the fear of change, below are some effective ways to overcome the fear of change:
1. Meditate and Let It Go
Meditation is the way we turn ourselves towards self-reflection; it's quite simple, the more we understand and appreciate our inner self, the more we become better. When we practice self-reflection through meditation every day, we become more attuned towards what we really want in our life which helps us to overcome our fear of change.
2. Journal Your Feelings
Journaling our feelings and thoughts helps us to have a clear vision. If we are dealing with negative thoughts, journaling helps us to shift them towards positive thoughts. and of course, the journal is our friend that does not judge us for who we are, it helps to enable our mind to unload negative thoughts and potentially understand our strengths.
3. Create a Board of Vision
Through compiling photographs, printing images, or clipping magazines you can create a full board of vision. It will help you to manifest your dreams into reality and bring a positive change. This process of creating a board of vision brings new possibilities for your present and future. It supports you to bring your goals into reality.
4. Seek Support
Try discussing your fears with someone who supports you. They will help you to offer ways from the basis of their personal experience. If you do not have any support system, you can easily discuss your fears with your counselor or mental health expert.
Disclaimer: As BetterHelp Affiliate, We may receive compensation from BetterHelp or other sources if you purchase products or services through the links provided on this page.
5. Set Goals
Once you have understood your fear of metathesiophobia, you can try setting micro-goals so that you can start bringing your actions into goals and a positive change within yourself. You should also start learning to embrace your attitude towards bringing positive change so that you can achieve them mindfully.
6. Avoid Your Avoiding Habit
Avoiding negative habits that result in fear of change can help you in overcoming metathesiophobia. It will remove the unnecessary stress and anxiety. Basically, start focusing on what went wrong or how you can bring a positive change.
If you're having intense or extreme symptoms you can try therapy or relaxation strategies to calm down your anxious or stress-provoking thoughts.
I hope this blog helps you to understand why we have a fear of change and how to overcome the fear of change. Comment down and share your experiences while changing your views on Metathesiophobia. For more such content, connect with us on all social media platforms.
Thanks for reading!
Next Read: