Mental Health
50+ Journal Prompts for Self Discovery And Self Reflection
Last Update on March 23, 2021 : Published on March 23, 2021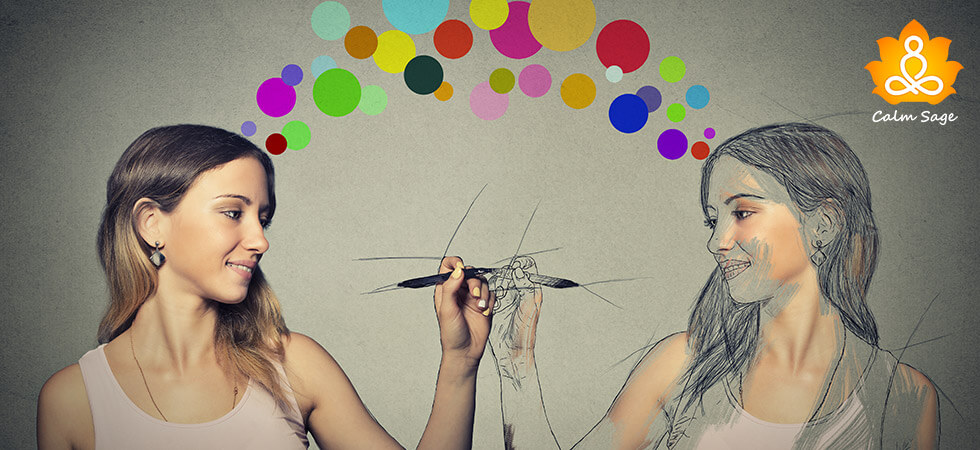 Do you ever wish to look inside of yourself? Then why not practice journaling for Self Discovery?
Writing down your thoughts and self-reflection are found to be closely related (even research supports this notion). When you pen down your feelings you closely reflect on your thoughts.
But often we don't know where and how to begin the journaling journey?
To help you with the same we are providing you with journaling prompts for self-discovery. So grab a pen and a journal and start connecting with your inner self.
How to Practice Journaling for Self Discovery:
1. Take out Me-time:
You need to take out peaceful time for yourself to start journaling. Find yourself a comfortable place and sit there with a calm mind to start your healing journey.
2. Keep A Notebook or Journal Aside:
To begin your journey of self Discovery Journaling and to start writing the answers to the prompt you need to have a notebook or journal by your side. You can pick a plain or go for the decorated ones.
3. Get your hands on Stationary:
Good pens and a smooth and enjoyable writing process are closely related. So make sure that your pen is smooth. If you want you can use multiple colors to go for it!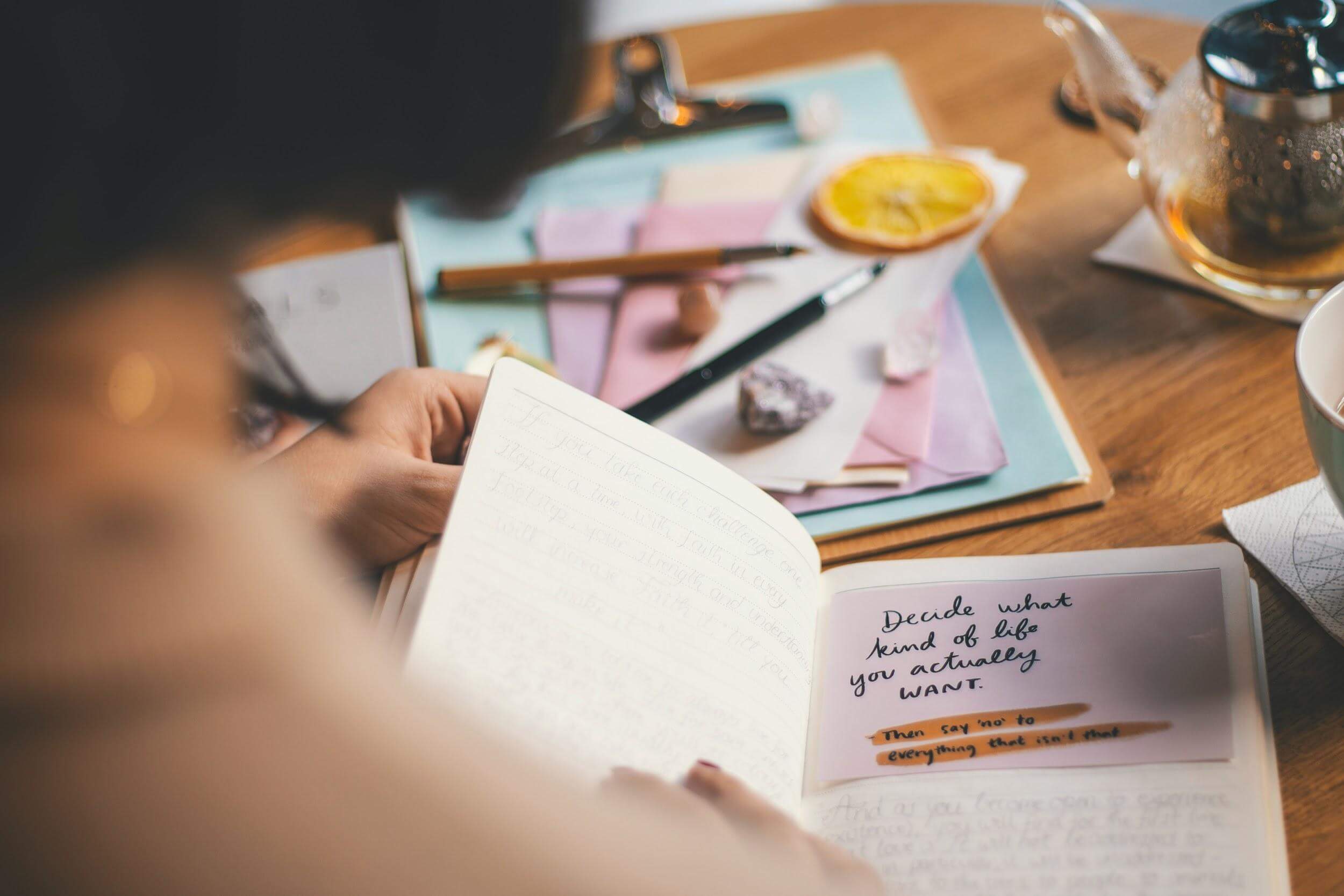 Journal Prompts for Self Discovery And Self Reflection:
Here is a list of 50+ Self Discovery journaling prompts:
1. Discover Your Inner Self
When do you feel happiest in your skin?
What do you love the most about yourself?
What makes you feel most energized?
What 10 words describe yourself the best?
Do you like who you have become?
What are your core strengths?
What's your favorite thing about yourself?
What makes you feel powerful?
What makes you feel in control?
What makes you feel calm and content?
How do you remind yourself that you are enough?
What makes you unique?
2. Tap On Your Emotions
3. Know Your Health & Wellbeing
What frustrates you the most?
What are you grateful for right now?
What inspires you the most?
When was the last time that you cried or had an angry outburst?
4. Reflect Through Your Past
What challenges have you overcome in your life?
What is the one thing that you want to go back in time and change?
What is your favorite memory?
What will that one message or letter that you wish to give to your childhood self?
Pick three photos from your past and write how you felt at that given point of time.
Write a letter to your teenage self.
5. Check On Your Daily Activities
Your favorite way to spend the day is?
What are the things that made you smile today?
List things that you love about your day.
How often do you practice self-care?
What's your favorite self-care activity?
How productive are you daily?
6. Keep A Track Of Your Personal Growth
If you could have a superpower what would it be?
How do you want to be remembered?
What will your childhood version love about your current self?
What is the best compliment that you received?
How would you like a stranger to describe you?
What is the most unique thing about you?
7. Look Into Your Relationships
When was the last time you helped someone? What did you do?
Make a list of people who have influenced you in your life.
How will someone closest to you describe you?
Who means the world to you? Write them a letter.
8. Know Your Goals
Describe your ideal or future self.
If you win a lottery today (a big one) where would you invest it?
Where do you see yourself in 5 years?
Which dream of yours do you wish to come true?
Are you really happy where you are placed in your life?
Make a list of priorities for this week.
Make a bucket list of yours.
9. Other Important Things To Reflect On
What are the things you'd like to say no to?
What are the things that you'd like to say yes to?
What is the one thing that you want to change in your life?
What is your most treasured possession and why?
Think of the happiest moment in your life and reflect on it.
Below we are sharing some journaling Books to help you practice journaling for self-discovery.
| Journaling Book Name | Get it Here |
| --- | --- |
| Self Discovery Journal |  Buy Here |
| The 365 Self-Discovery Journal |  Buy Here |
| 365 Questions, One Page Per Day |  Buy Here |
I hope these prompts will help you in your self-reflection journaling. You can also share your favorite self-reflection journaling prompt from the list or create one on your own and drop it in the comments section.
Happy and writing and reflecting on you!
Next Read:
What's A Worry Journal & How It Can Help You!
Journaling For Stress Relief: 15 Best Anxiety Journals For You!
10+ Best Gratitude Journal Apps For You to Try Right Now
50+ Daily Gratitude Journal Prompts That Will Change Your Life Forever