Self Care
Everything You Must Know About Self-Help
Last Update on July 8, 2020 : Published on July 8, 2020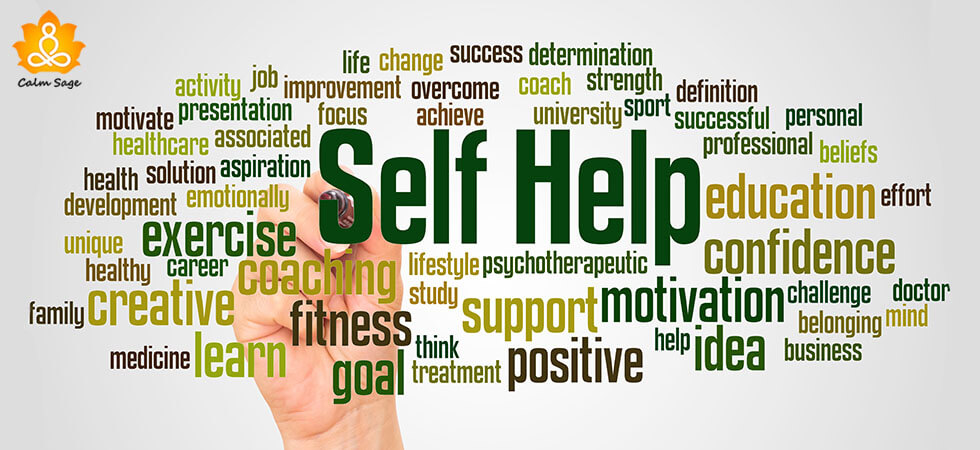 Self-help can be considered as an inner improvement procedure that focuses on bringing change in attitude. Self-help is building good habits and removing bad habits which force to live an unhealthy life. The purpose of self-help is basically enhancing the satisfaction and happiness level of one's life. The major change begins with the capability of coping with tough situations and circumstances.
For a simple understanding of the term, we can also consider self-help as "intentional coping" which means handling all problematic situations. Self-help is started with the recognition of our strengths and weaknesses. After concluding all the weaknesses, finding a way to overcome such faults and get onto a track of improvement is self-help. Self-help means focusing on your feelings, behavior, unconscious procedures, and skills. In this blog, I have covered everything related to self-help. Let's get started.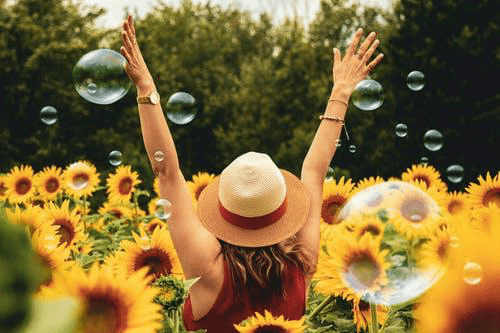 This blog covers:
Introduction to self-help

What is not considered as Self-help?
The approach of Self-help: Unleash the potentials
How can you improve yourself?
Does self-help work?
Self-help tips
What is not considered as Self-help?
For better understanding, the concept of self-help can be easily understood with what is not considered as self-help. Automatic, habitual, impulsive responses to situations are not at all considered as self-help. Meanwhile, controlled, thoughtful, and generous responses to circumstances are considered as self-help. Finding the purpose of life and improving coping skills are part of self-help. Being pushed and ignoring your instincts are not considered as self-help. Instead, living life on your own terms and focusing on your growth is considered as self-help.
The feeling of helplessness, overlooking the genes, traditions, cultural influences, and other factors that lead you to live your life in unhealthy ways is not self-help. Self-help is not at all about joining a therapy center or support group, self-help comes from within… as we discussed above "intentional coping". Self-help is also not considered as reading a book or talking to a friend which will provide you hope to save you. Self-help is not considered as self-help until and unless you decide to improve.
The Approach of Self-help: Unleash the potentials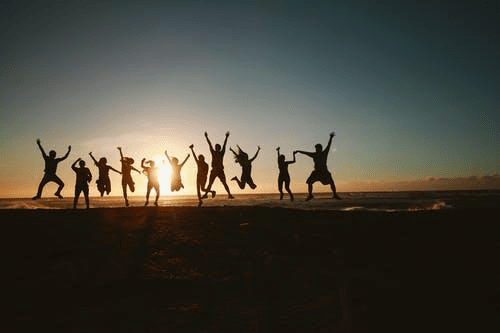 The self-help approach is based on two principles:
Everyone has a god gifted tremendous potential which can be appropriately used in the right place.
The weakness of every human can be converted into strength only when humanity is ready to explore their potentials.
Self-help approach is about re-growing the homogenous and strong bond which empowers human and make them vulnerable to fight the toughest situations as well. The self-help approach also teaches us to never give up, no matter what.
5 basic features of Self-help
1. Goal-orientation
Self-help means focusing on goals and growth. No matter what circumstances come in… you do not stop and turn your weaknesses into strength.
2. Gradual pace
Gradually accepting and working towards improvement takes time. Gradual pace tells us to focus on one change at a time until and unless you become comfortable.
3. Plan for circumstances
No matter how hard we work or how good we do to others… obstacles eventually come (they are the part of life). Therefore, we should always identify or plan for the obstacles which may come in between. How to deal with problems should be only part of the plan.
4. Accountability
Accountability means commitment toward improvement. Make a verbal promise to self and be accountable for your actions.
5. Rewards
The most important point, whenever you achieve something do not forget to appreciate yourself for the good work or give a treat to yourself.
How can you improve yourself?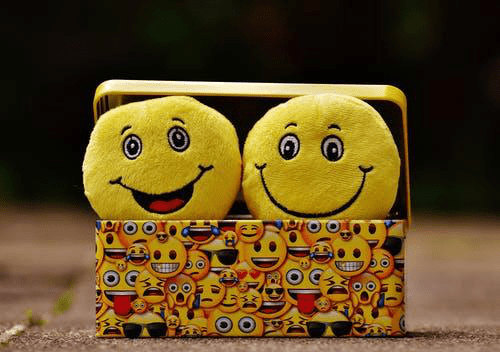 With the help of intentional coping strategy, we can really improvise ourselves. In order to read in brief, you can take the reference of below-mentioned articles published by Calm Sage:
Best Self Care Activity Ideas for Mental Health
Benefits of Being Yourself: Take the road of self-love
How to improve your self-control
Self-forgiveness: High time to heal from Shame and Guilt
Self-sabotage: Destroying your own efforts
Are you a self-actualized person?
How to stop comparing yourself with others
10 reasons why you should be more self-dependent
Ask these questions to yourself when you can't decide what to do
10 Self-improvement tips to change life
10 Best Self-help books for depression and anxiety
Does self-help work?
Yes, self-help actually works when the intentions of improvement come from within. Self-help justifies the meaning as well as a means to self-promote help. If the person who wishes to undergo self-improvement is strong enough to fight with all the obstacles then no energy can stop achieving inner peace and happiness. Self-help does not limit to reading books and listening to music.
1. Self-help tips
Below-mentioned is the top 50 self-tips:
2. Health
1. Create a healthy meal plan or schedule.
2. Say no to unhealthy food.
3. Exercise daily… start with small
4. Reduce the amount of sugar.
5. Get a night of good sleep.
6. Focus on converting weakness into strength
7. Self-acceptance is the only key.
8. Keep hydrating yourself.
9. Keep track of your physical and mental breakdowns.
10. Keep reading self-help blogs and books.
3. Relationships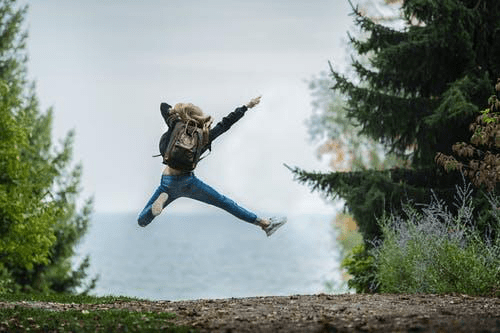 11. Be your own hero and best friend.
12. Adapt to mindful dating.
13. Never give up on each other.
14. Stop dwelling in the past.
15. Have productive arguments with your partner
16. Learn to say no, when you really want to.
17. Completely remove the flow of negative flows.
18. Prioritize you and your partner's needs.
4. Career and Growth

19. Keep checking your financial accounts.
20. Spend accordingly; do not spend out of limits.
21. Focus on productivity.
22. Save some percentage monthly and get out debts.
23. Save for retirement and obstacles.
24. Invest in health-related
25. Do not forget to invest some amount in charity monthly or bi-monthly.
26. Quit the job that you do not like.
27. Get a mentor.
28. Keep asking for feedback.
29. Focus on learning a new skill.
30. Learn ownership and leadership.
5. Spiritual and Personal Development

31. Follow the self-forgiveness
32. Stop being a perfectionist.
33. Follow the glass half full mentality.
34. Keep evaluating your experiences.
35. Start meditating.
36. Keep a gratitude
37. Keep on listening to the mental health-related podcasts and webinars.
38. Focus on the dreams you've been dreaming of since childhood.
39. Adapt supportive habits.
40. Opt for digital Detox
6. Fun and Creative Side
41. Make time for your hobbies.
42. Learn new skills.
43. Be an achiever (overachiever and under-achiever are so overrated!)
44. Laugh and practice mindfulness.
45. Keep on improving your creative side.
7. Environment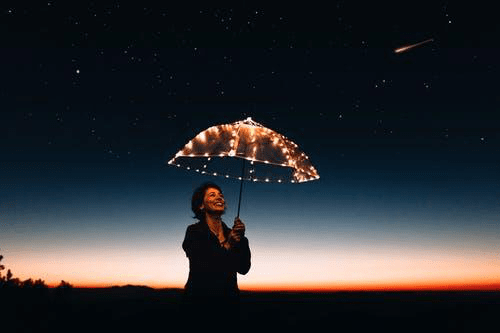 46. Create a vision board for motivation and inspiration.
47. Commit toa clean and healthy environment.
48. Keep a to-do list
49. Plan your weekends accordingly.
50. Enjoy nature but do not ruin the environment.
Comment down your queries regarding Self-help… we will definitely add the section in our blog. I hope this blog helps you to understand what self-help is actually.
For more such inspiring content, follow Calm Sage on all social media platforms.
Thanks for reading!