Self Care
Halloween Self-Care: 10+ Self-Care Tips To Treat Yourself With This Halloween
Last Update on October 28, 2022 : Published on October 30, 2022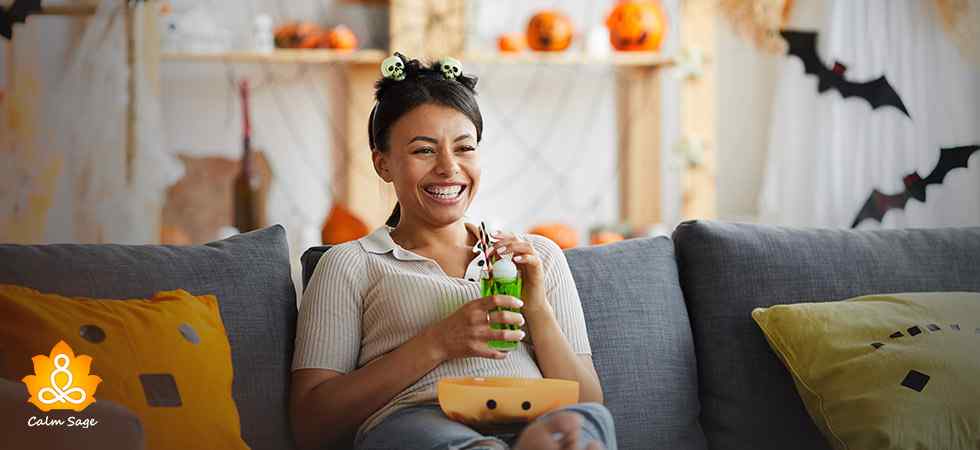 Spooky Season is here! And that calls for a spooky self-care checklist! You're going to have little trick-and-treaters at your door, costumes to fix for parties, making spooky-themed treats, or hosting a Halloween party at your house. Too much to do, isn't there? But, have you taken out the time to consider Halloween self-care, yet?
Self-care shouldn't take a backseat just because it's a holiday. Just because you're preparing for a night of fun and parties, doesn't mean that rest (and I'm talking about mental rest here) can take a backseat.
Having fun is important but not at the expense of your mental health. Now that you're getting a day off for fun, take this time to self-care because you deserve it.
Let's get serious here. So many holidays can trigger unpleasant feelings and memories. People living with the fear of Halloween can find themselves self-isolating, and people with social anxiety can do the same. Some large gatherings can even trigger feelings of anxiety or trauma and increase stress when you're supposed to be having fun.
To avoid these unpleasant feelings, it's important to learn how to take care of yourself first. Below, I've listed some 10+ Halloween self-care tips to help you relax before the spookiness of the holiday can overwhelm you.
Let's take a look at some spooky self-care tips!
10+ Halloween Self-Care Tips!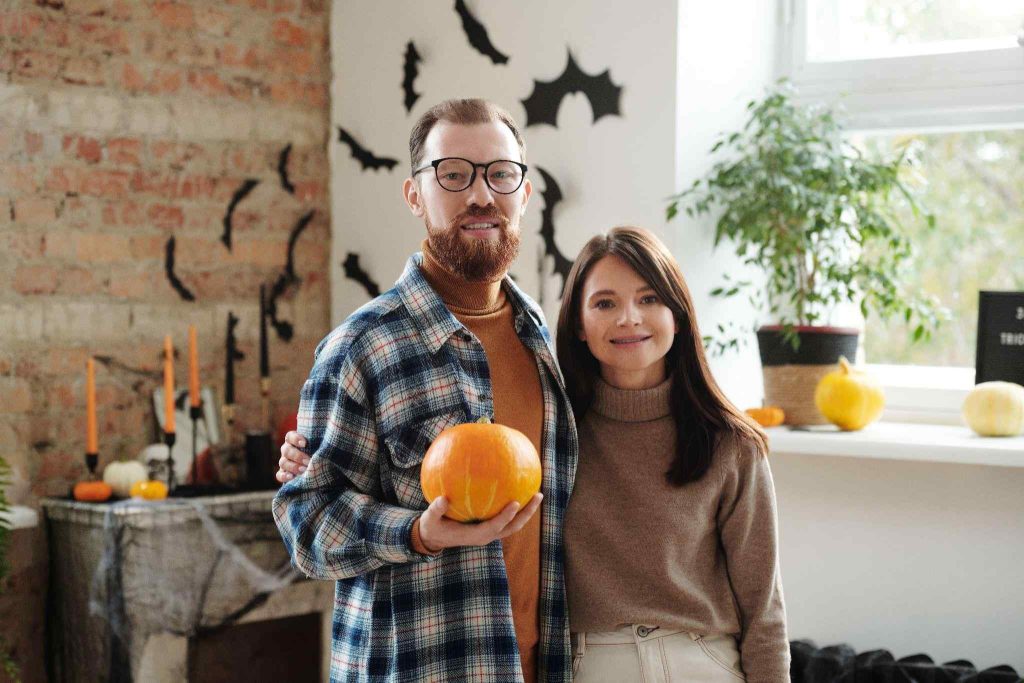 1. Spend Some Time Outside
The best part of this season is that you can enjoy the experience of walking on crunchy fall leaves, taking in the cool breeze, and taking your kid trick-or-treating. While spending time indoors can be fun, spending time outside can help improve your mood, boost vitamin D intake, and make you feel relaxed.
2. Go For A Massage
If you're feeling stressed or anxious about the upcoming holiday, then you can go for a stress-relieving massage. Massage therapy can help you relax, and reduce anxiety symptoms, headaches, aches, and other issues. If you don't want a massage, you can indulge in a home aromatherapy session too to relax.
3. Take A Warm Bath
Warm baths are proven to release stress and increase feelings of relaxation. A warm bath can also soothe your achy muscles and reduce the levels of cortisol in your body. To make a bath more fun and Halloween-themed, pick a Spooky-themed bath bomb!
4. Read A Book
If parties are not your thing, and you like to enjoy your self-care time indoors, then you can pick a book to read by the fireplace. If you're a bibliophile like me, then you'll find reading a relaxing activity. Reading can also help you reduce anxious thoughts. Increase self-esteem, and feelings of empathy. Pick a book, make some hot chocolate, and enjoy the holiday.
5. Try Out A New Hobby
You can also take Halloween as an opportunity to try out a new hobby. Hobbies can help improve your mental health. Maybe it's time you pick up embroidery, knitting, baking, or gardening as a hobby. These activities can not only be mentally stimulating but can also help you relax, sharpen your focus, and boost creativity.
6. Practice Meditation
Meditation can help you take your mind off anxious thoughts and become more self-aware. If you find yourself feeling overwhelmed during Halloween, then meditation can help. Not only in relaxation, but meditation can help center your mind, reduce blood pressure, and decrease the risk of heart conditions.
7. Carve Pumpkins Or Go Apple-Picking
Another fun activity that you can add to your self-care checklist, and Halloween checklist is pumpkin carving or apple picking. Pumpkin carving can allow you to get in touch with your creative side while making you feel relaxed. While apple-picking with your family or loved one can strengthen the bond as well as release the stress and guilt of not being able to spend time with your loved ones.
8. Try Your Hand At Journaling
Journaling has been proven to help process anxious thoughts and reduce stress, so why not try it this Halloween day? You can journal about your anxious thoughts, or you can write some affirmations, your core values, or things/people you're grateful for this holiday season. Journaling your feelings can help you not only relax but make sense of your turbulent thoughts.
9. Watch Some Halloween Movies
If you like watching horror movies like me, then you can add this activity to your spooky self-care list! There are many Halloween movies on Netflix, Amazon Prime Video, and on other channels that you can pick from. This activity will allow you to spend some time with your loved ones, take a day off for relaxing, and have quiet fun. This is a good activity to try if you're wanting to avoid large gatherings.
10. Bake Some Yummy Treats
Who says you can't bake or cook to release stress? Well, I don't know about you, but baking is my go-to stress-relieving activity. Try it! Take this Halloween day as an opportunity to try your hand at cooking yummy treats for you, your family, or even for the little trick-or-treaters.
11. Go Trick-or-Treating
And who says that trick-or-treating is only for the little ones? Adults can do their own kind of trick-or-treating! Find some fun Halloween events near you to connect socially or accompany your little ones on their trick-or-treating with your own bucket of candies. Not only this could help you increase your social skills but also give you a chance to go out and let your inner child out to play.
12. Connect With A Loved One
Take this chance to connect with the loved one you lost touch with years ago. Holidays can be a chance to catch up with old friends or make new friends. You can also join a community group or an online support group to reach out to others.
13. Do Nothing And Just Relax
One of my best self-care activities is to curl up with a hot cup of tea under a blanket and do nothing. You can try this too! Self-care is about doing things that relax you or make you happy, and if doing nothing makes you feel good, then do it. If you're uncomfortable with the silence, then you can play some soothing instrumental music to accompany you.
Happy Halloween!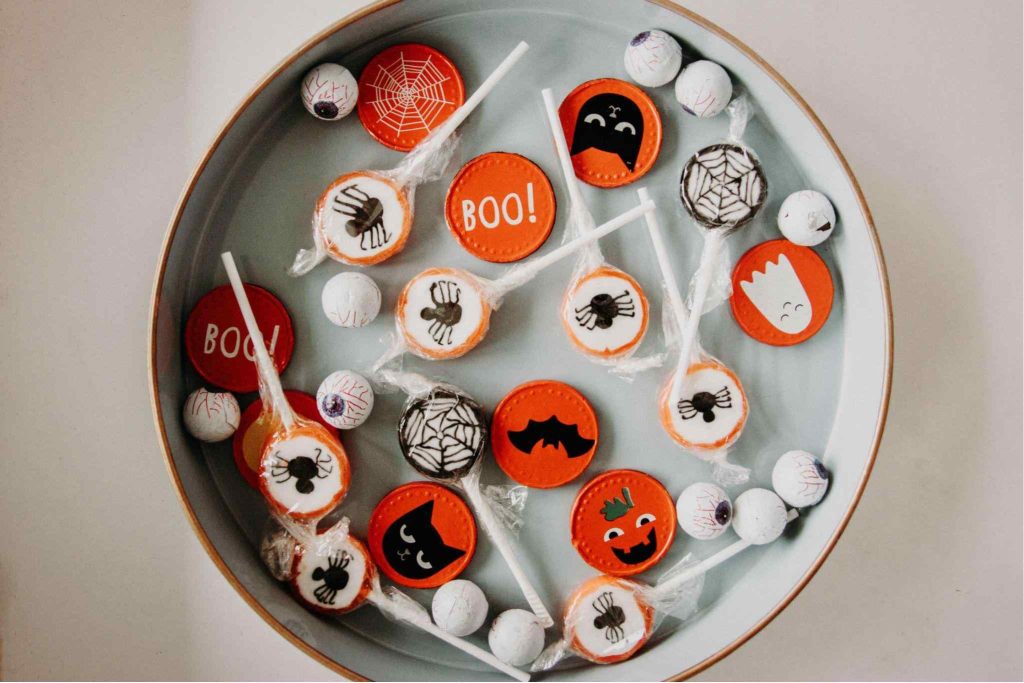 Halloween doesn't have to be a stressful holiday. You can take this one day and take a mental health break. If you like Halloween, then try some fun Halloween activities like carving pumpkins, visiting haunted houses, or even going to a costume party.
If you're not so fond of Halloween, then you can stay indoors, watch a movie, bake some treats, or do nothing but relax by the fireplace, living the Hygge lifestyle.
You deserve a break from your routine. Self-care during holidays is a part of having balanced and fun holidays, so don't hesitate to give yourself a break this Spooky Season!
I hope this blog was helpful. For more, you can write to us at info@calmsage.com or DM us on social media. You can also share your tips and thoughts in the comments below.
Have a boo-tiful Halloween!