Happiness
Hygge: The Danish Art Of Staying Happy
Last Update on May 18, 2022 : Published on November 9, 2021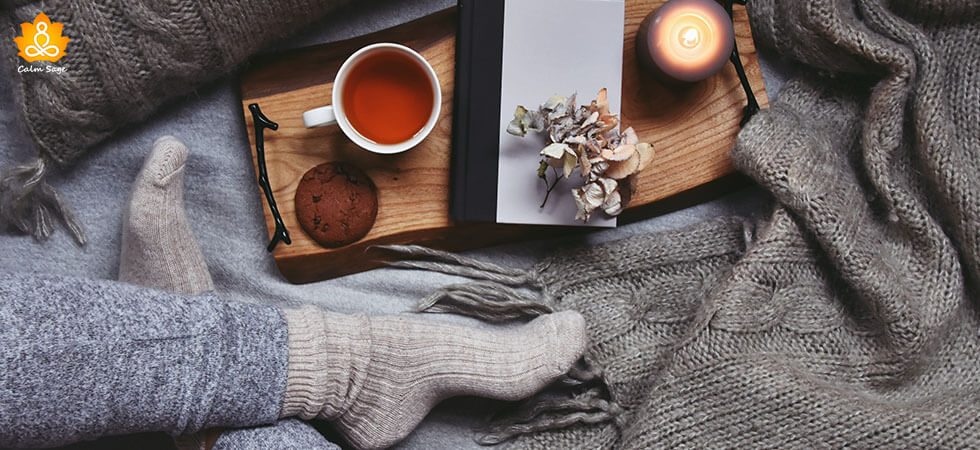 The United Nations, annually, publishes a report on the World Happiness Index. On top of the charts, for the third consecutive year, are Finland, Denmark, and Switzerland respectively followed by Iceland and Norway in the fourth and fifth position.
The data for this report is collected based on the country's and its citizen's happiness levels, their GDP, social support, personal freedom, and the corruption level. For years, these countries have been on the top of the World Happiness Index, have you ever wondered why?
One of the authors of the report said, "The happiest countries are those where people feel a sense of belonging.". They also said, "There is also more resilience because shared trust reduces the burden of hardships thereby lessening the inequality of well-being."
This is where 'Hygge' comes in!
Pronounced "hoo-gah" or "hu-gah", hygge is a Danish word meaning 'a quality of coziness and comfortable liveliness that produces a feeling of contentment or well-being'. Over the course, hygge has become one of the most talked-about lifestyle and wellness trends. The best thing about this lifestyle is that this is surprisingly easy to follow.
But what exactly is it? Meik Wiking, the CEO of the Happiness Research Institute in Copenhagen and the author of 'The Little Book Of Hygge…" calls this trend "coziness of the soul". Wiking explains that the ingredients one needs to feel hygge are friendship, relaxation, presence, and comfort.
Sometimes you are practicing hygge without you even knowing it. Have you ever sat wrapped up in a comfy blanket reading a book on an exceptionally cozy winter day with a warm cup of hot chocolate, coffee, or tea?
If you have, then you've experienced hygge. Hygge is a part of Danish culture and it's the way of life. Hygge is all about the feeling of being.
History Of Hygge
The word 'hygge' didn't come from the Danish language but old Norwegian. It meant something along the lines of "well-being". First appeared around the late 18th century, 'Hygge' was embraced by the Danes since. If you ever visit Denmark, you'll find traces of hygge everywhere.
Fun Fact: Did you know that 'Hygge' was one of the runner-ups for 2016 word of the year? To this date, there are more than 4 million posts on Instagram with #hygge.
How to Live a Hygge Lifestyle
If you want to embrace the hygge lifestyle, here's what you can do:
1. Light Some Candles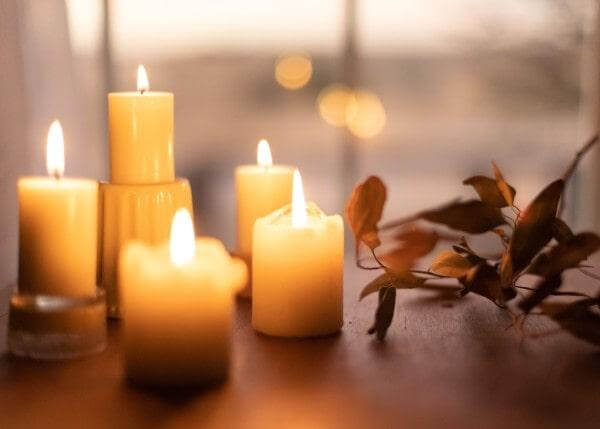 Lighting is one of the most essential elements when it comes to hygge. According to the European Candle Association, Danes burn more candles than any other country in Europe.
Turns out, candles are more soothing than overhead lightings. Using soft lights such as candles, fairy lights, string lights, or floor lamps create an intimate space where a person can sit and relax. The soft lighting creates a warm space that promotes a sense of relaxation and comfort.
If you're comfortable with open-flamed candles, you can use LED ones. The aim is to create a space with lighting that creates an intimate and warm ambiance.
2. Wrap Up Cozy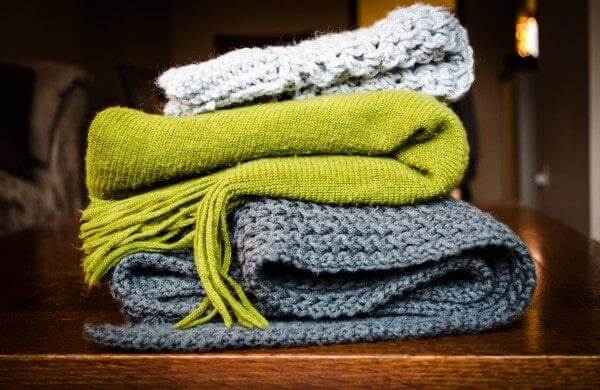 Hygge is about being cozy and comfortable. What better way to incorporate some coziness other than a soft blanket, some throw pillows, and rugs? Adding these elements create a warm and alluring space that helps us feel calm and peaceful. These elements also allow others who enter your space to feel comfortable and allow them to open up and be friendly rather than make them feel uncomfortable and pressured.
The best part about this that I like the most is that you are not required to dress-up! Wearing a sweater, socks, pajamas, and keeping your hair natural aka messy is what makes you feel the most hyggelig (meaning pleasant).
3. Create A Calm Environment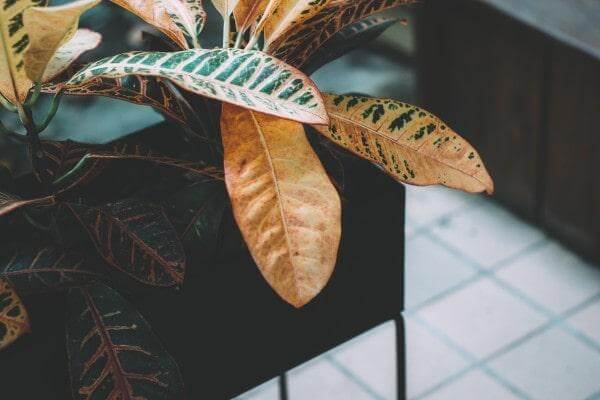 The decor is essential when you're creating a hygge environment. A calm environment can be created with the help of elements such as indoor plants, pictures of your loved one scattered around, or having minimalistic decor. Remember one of the key ingredients of hygge is togetherness or friendship.
Choosing color themes with soft and neutral colors can help too. The use of colors such as white, soft white, blushes, and soft brown can help calm your mind as well as create an environment that doesn't feel dark and threatening.
4. Mindful (Or Not So Mindful) Eating
Coffee is one of the most consumed products in Denmark. From a culinary standpoint, hygge is about taking a break and indulging in what makes you happy. If it's eating cake, or drinking copious amounts of caffeine – you do that.
Meik Wiking, the author of "The Little Book Of Hygge…" writes that cake, hot chocolate, and popcorn are hyggelig. Or whatever your comfort food is, indulge in that to feel the full effect of hygge on your well-being.
5. Connect With Your Loved Ones
As previously mentioned, hygge is about togetherness and connection with others. Also, one of the main ingredients of the hygge lifestyle is being present and connect with your loved ones.
When we are around people we love, care, and trust about, we experience a sense of belonging and safety. Emotional safety creates an environment that allows us to feel calm and at ease. All that hygge stands for.
6. Casual & Comfortable
Hygge lifestyle demands that you feel comfortable and connected with others. Home-gatherings with friends and family are something that you should do if you're practicing hygge.
These gatherings aren't about presentation but they are about connecting with your loved ones in a casual and comfortable setting. Think; game-nights, potluck dinners, or hosting a small brunch.
You Should Avoid
If you're serious about experiencing and practicing hygge then you should consider avoiding:
Being on your phone
Buying into the hype
It is easy to follow something that everyone is following and what is trending but before you consider practicing the hygge lifestyle, you should know that hygge is a self-care practice. The whole idea of this practice is to feel the comfort and coziness not just present to the world something you're following on Instagram or Twitter.
Hygge At Work
Work can easily overwhelm you from time to time. Taking care of yourself while at work is challenging. But it is easy to create an environment that promotes peace at your workplace to help you improve your productivity and job satisfaction.
You can try to incorporate hygge at the workplace by adding on your desk:
A lamp with soft lighting
Small succulent plant
Pictures of your loved ones
Benefits Of Hygge
There are many benefits of embracing and adapting the hygge lifestyle to your daily routine. Some of them are:
The Verdict
Hygge is about comfort, calm, peace, and togetherness. The benefits of adopting this lifestyle can span from emotional health to physical health. It doesn't necessarily mean that you need to have the elements to make this work.
Remember the key components of hygge are togetherness, presence, comfort, and relaxation. You can feel hygge by spending quality time with yourself or with your friends and family.
This year has been a serious roller coaster ride filled with uncertainty and fears. Practicing hygge is like practicing self-care. It might look difficult to follow but in reality, this is fairly easy to adapt and include in your daily routine.
Hygge is free of cost practice that is open to everyone. Taking some time off of your hectic life to practice something that comes almost naturally to you shouldn't be that hard.
"Hygge is about having less, enjoying more; the pleasure of simply being.
It is generous and celebratory, a way to remember the importance of the simple act of living itself." – Louisa Thomsen Brits
Live well, stay happy!