Motivation
Lessons Of Life Unfurled By 'The Pursuit Of Happyness'
Last Update on September 23, 2020 : Published on August 4, 2020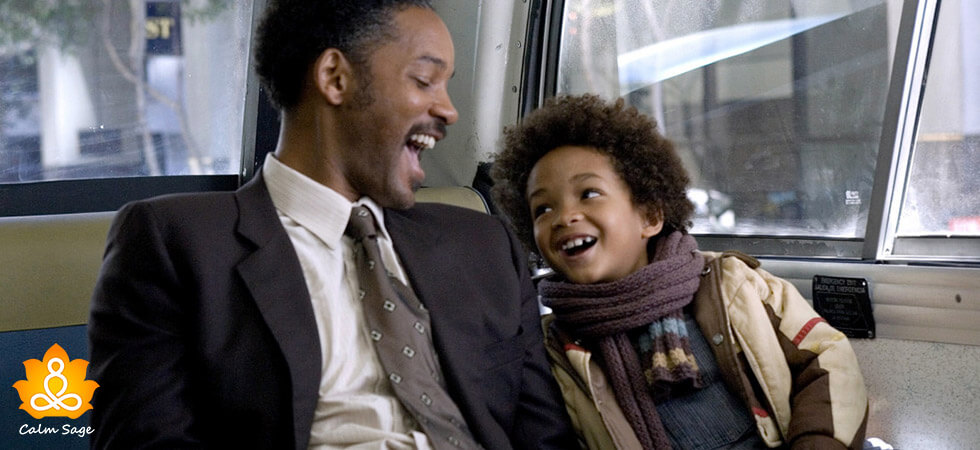 We often talk about various roads to success or how to be more successful in life but sometimes, there are instances where life teaches that 'The road to success comes through hard work, determination and sacrifice.' Such lessons of life give a broader understanding and show the value of attributes like patience and perseverance as major potentials of transformation.
This motivational movie called 'The Pursuit Of Happyness' is a powerful example of Chris Gardner whose determination and power to conquer the hurdles made him not just a successful businessman but also a motivational speaker and celebrity writer today.
The Movie Plot
Based on the real life story of Chris Gardner, he struggles hard as a salesman in order to earn a decent living to keep his son and wife happy. Soon, his wife leaves him and he is left alone with his son. To make the case worse, he also becomes homeless and faces hardships everyday like finding a place to sleep and even having meals. However, his talent and skills let him win those hurdles and he landed in a brokerage firm for internship. At the end, he settles at a paid position in the firm and life changes for the good.
Lessons Of Life Learned By 'The Pursuit Of Happyness'
There are some amazing inspirational life lessons that you can learn from the movie and fight for your dreams with courage and determination.
1. "Don't let somebody tell you..you can't do something. Not even me. All right?"
Even after being downtrodden with harsh situations, you must remember that 'You got a dream. You gotta protect it. People can't do something themselves, they wanna tell you you can't do it. If you want something, go get it. Period." These words are powerful enough to make us realize that life may take the test of your patience but listening to anyone who is stopping you from reaching your goals needs to be avoided.
Your dreams are only yours and you are responsible for making them true. Keep learning, keep growing and do what you always wanted to.
2. "Walk That Walk And Go Forward All The Time"
One must keep a positive attitude even if disheartened because this positive attitude is the only driving force to keep you moving forward and make yourself a better person. This is one of the most important lessons to learn in life.
The speech continues saying "Don't just talk that talk, walk it and go forward. Also, the walk didn't have to be long strides; baby steps counted too. Go forward." It clearly states that you don't need to hold yourself to the past rather accept the present and keep moving ahead. Better things will come only when you don't stop and consider each step an important one towards success.
 3. "The World Is Your Oyster. It's Up To You To Find The Pearls"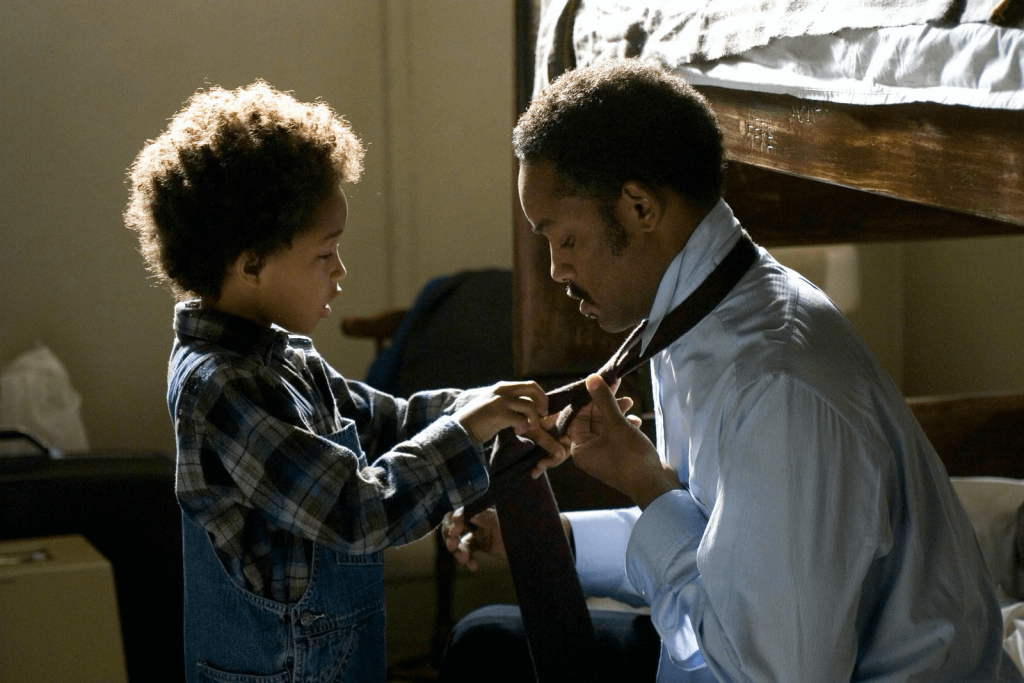 Chris Gardner has quoted it very clearly and the movie also displays this important life lesson to us. The world is always yours for the taking, whatever you make of it. There would be challenges, hardships, problems but there will be opportunities to break them all. Find the valuable pearl you want to be and push yourself to become the one.
Make sure that no one stops you from achieving your dreams, have faith in yourself and everything will fall into place.
4. This Part Of My Life..This Part Right Here. This Is Called 'Happiness'
In the quest of happiness, many of us take desperate measures. But sooner or later, we come back to the same place and start feeling unhappy once again. It is because we forget to understand that happiness resides inside us and it is our duty to release the trapped happiness outside.
Putting conditions for your happiness, for example: when I will get married then I will be happy or when I will get a higher salary than today, I will be happy; it's always temporary. Wherever you are right, whatever you are doing, it is happiness. All you have to do is look at life with a broader perspective and positive view.
 5. It's Never Too Late To Start Fresh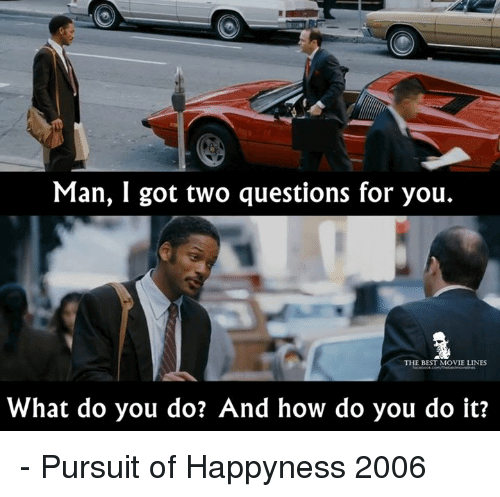 The movie spreads a crucial lesson of life when Will Smith starts with a new internship at a brokerage firm in his 40's. Usually, we refrain from touching anything new in our late age because of the comfort zone but 'The Pursuit Of Happyness' brings another side of beginning a new career when most of us think about retirement.
Even though you may need to compete with the younger generation, any barrier could be thrown away with the willingness to reach your own goal.
5. Don't Worry About Future, Give Your Best Shot Now
Future is always uncertain. No one can predict what will happen tomorrow but you have your present to make it right. Just like Will Smith gave his heart and soul to the unpaid internship, he successfully gets the paid job and it becomes a turning point of his life. Yes, seize the day without judging the consequences.
Some Quick Lessons Of Life From 'The Pursuit Of Happyness'
Being honest to ourselves and our loved ones will always keep you away from unnecessary knots. Honesty and humble nature will reward you with fruits.
Family is the most important asset in your life. It is your family that loves and understands you in every situation, good or bad.
Never lose hope because if you are facing a hard time, there is always a hope for better times. So keep faith in yourself and the light is waiting for you at the end of the tunnel.
Embrace the halt as they give you the strength you never possessed and the determination to possess you always dreamed for.
Your ultimate goal is happiness no matter how much money or material possession you have.
Lessons Learned In Life
One must always be inquisitive to learn something new and from every view. Just like watching the movie 'The Pursuit Of Happyness' can be viewed as an autobiography for some but some may take it as an inspirational life lesson. Are there any other lessons that you want to share? Well, the comment section is all yours!