Therapy
8 Things To Keep In Mind When Changing Your Therapist
Last Update on April 6, 2021 : Published on April 6, 2021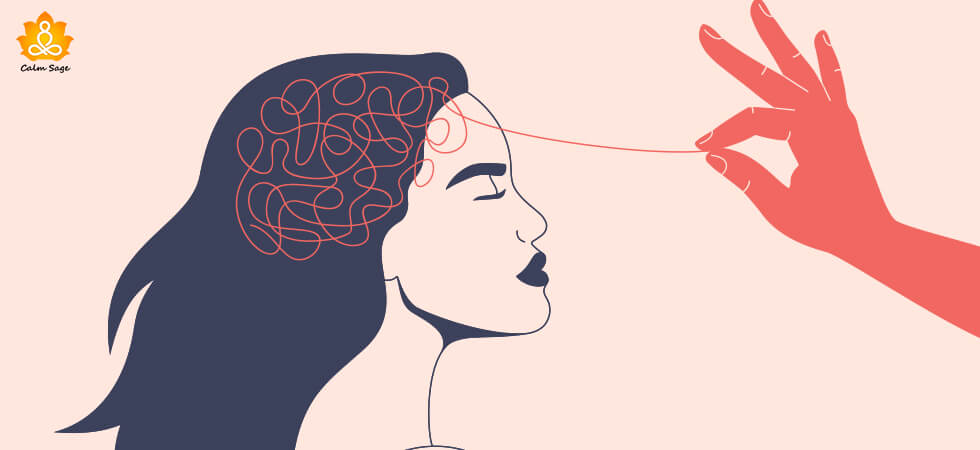 Well, change is a part of life. Changing your therapist can be a little overwhelming sometimes. We all know the effectiveness of therapy, however, sometimes we might feel the urge to change the therapist and start over with a new therapist. Don't know how to do it? Don't know how to start with a new therapist?
Don't look for a new therapist as changing therapists can be overwhelming, anxiety-including, and daunting. Well, to be honest, there is no right to change your therapist. If you feel like you don't fit in with your current therapist, you should consider changing your therapist right away.
This blog comprises 8 best tips for changing your therapist. So, let's get started.
Related Read: Do I Need Therapy? Signs You Need To See A Therapist
8 Tips for Changing your Therapist
1. Inform Your Therapist
This might sound common, but I have observed various people hiding it from their therapist and informing them at the last minute. This is completely wrong. With time, therapists and people develop bonds. Therapists are human too and they all have the rights to be informed.
While most of the therapists don't take this personally which some can actually do. Therefore, prepare yourself and consider informing your therapist.
2. Check Your Legal Entitlement
If you have progress issues with your therapist, you can take the look at your legal entitlement. Every therapist in the U.S. keeps the mental health record with them for further review. All you have to do is to pay for photocopy costs and you can easily get your legal entitlement. You can keep the record and show that to your new therapist so that he\she can prepare a plan accordingly.
The record helps you to understand the progress and goals. With the help of the record, you can actually explain what went wrong to your old and new therapist. It helps both parties for building a future plan and work on their faults.
Related Read: How to find a culturally sensitive therapist
3. Ask for a Recommendation
Therapists working in the same city are actually connected with each other. Many therapists will surprisingly give you a recommendation for more good therapists in the city. Meanwhile, some of them don't. You can ask your friends or family members for recommendations.
Or the best way to find a therapist is to check online directories that help people in finding the right therapist. All you have to type therapists near me on Google. If you're searching in an online directory, all you have to do is type your zip code in the search box and filter your search.
4. Fight Your Fears
Fear is the only thing that makes some people stick with the wrong therapist for a long time. Some people are actually fearful of asking for help for themselves. They believe that it is going to convert into some personal issues or something really drastic.
You need to understand that therapy works effectively when there is a mutual relationship. Therefore, if you're not really happy with your current therapist, you can simply step out of the therapy by just saying the truth.
Understand that your therapist is a professional worker and they respect the decision of their clients. Similarly, be respectful and professional while you've decided to leave the therapy.
Related Read: How to express your expectations to the therapist
5. Take a Small Break from The Therapy
We cannot deny the fact that we all need a break even when they are beneficial or helpful for us. I know people who are in therapy for the last 10 years and still taking breaks to freshen up themselves. If you're not enjoying your therapy and don't want to leave your therapist at the same time, consider taking a small break from the therapy. It will help you to gain a new perspective of your needs.
6. Prepare Yourself
While you've decided to replace your old therapist with a new one, prepare yourself to re-tell all the stories again. I know this is so frustrating to reiterate the whole story again. Starting over again might seem like a backward step. However, it allows us to gain a new or fresh perspective.
Related Read: Why you can't be friends with your therapist
7. Look for a Therapist From a New Perspective
After taking a small break from the therapy, start looking for a therapist from a new perspective. Consider your needs and ongoing issues. After that, filter your search according to the qualities of the therapist that you're looking for.
Related Read: Guide for changing the therapist
8. Use the Contact Directory Efficiently
Filtering your search according to the needs and qualities is really important. If you're searching online, you can try using the GoodTherapy directory by just entering the zip code.
I hope this blog helps you to change your therapist. Comment down which way you're going to use for changing your therapist. For more such content, follow Calm Sage on all social media platforms.
Thanks for reading.
Next Read:
Starting Therapy? Here Are The Things You Need To Know
How Is Behavior Therapy Different From Psychoanalysis?
Is My Therapy Working? 7 Signs If Your Therapy Is Beneficial