Therapy
Top Online Parenting Programs Of 2023 You Should Consider
Last Update on December 13, 2022 : Published on May 27, 2021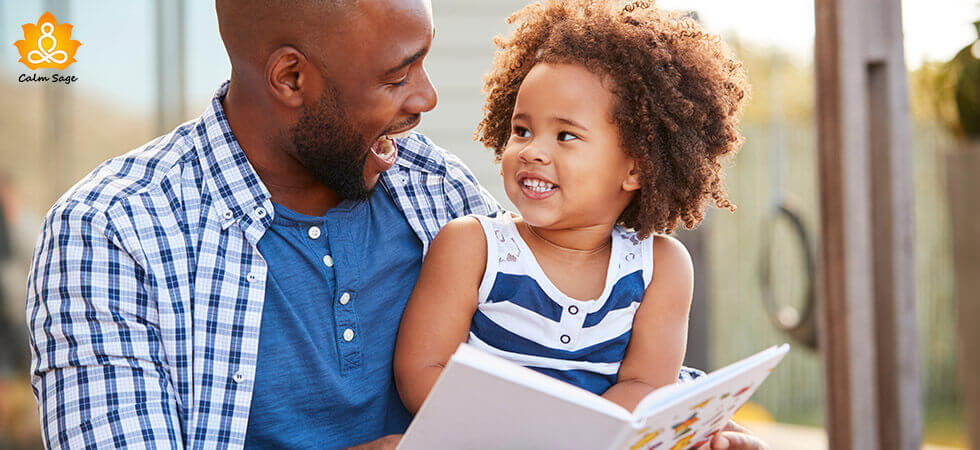 What is parenting? Is it giving birth? Is it raising a child? Or is it more?
In my opinion, parenting is messy and courageous. All parents are unique and all have different styles of parenting but there may arise some situations where a parent might not be able to understand how to move on.
No parent is all-knowing, no one can say what's going to happen in the next moment. Parenting, as I said, is unpredictable and messy. In this blog, I've compiled a list of some top online parenting programs that can help you learn some important parenting skills if you feel you're at an impasse with your child.
There are no set reasons why you should require a parenting course but sometimes situations can feel overwhelming with little to no clue how to move forward.
These situations that warrant an Online parenting course can include:
Being a new parent
Going through a divorce and becoming a co-parent
Having an aggressive or violent child
Having a child with special needs, or
Learning to become a more confident parent
Learning new skills on the go when you're a parent is part of your full-time job – parenting. There have been countless studies done over the years stating that to have a better understanding, a good home environment, and a healthy relationship with your child, parenting classes can help.
Every parent, every day learns something new!
The best part of online parenting classes is that you don't need to leave the comfort of your house or your child. Online parenting programs are convenient and some of the ones I've listed in this article are even free of cost.
Best Online Parenting Programs For You
1. Meghan Leahy Parent Coach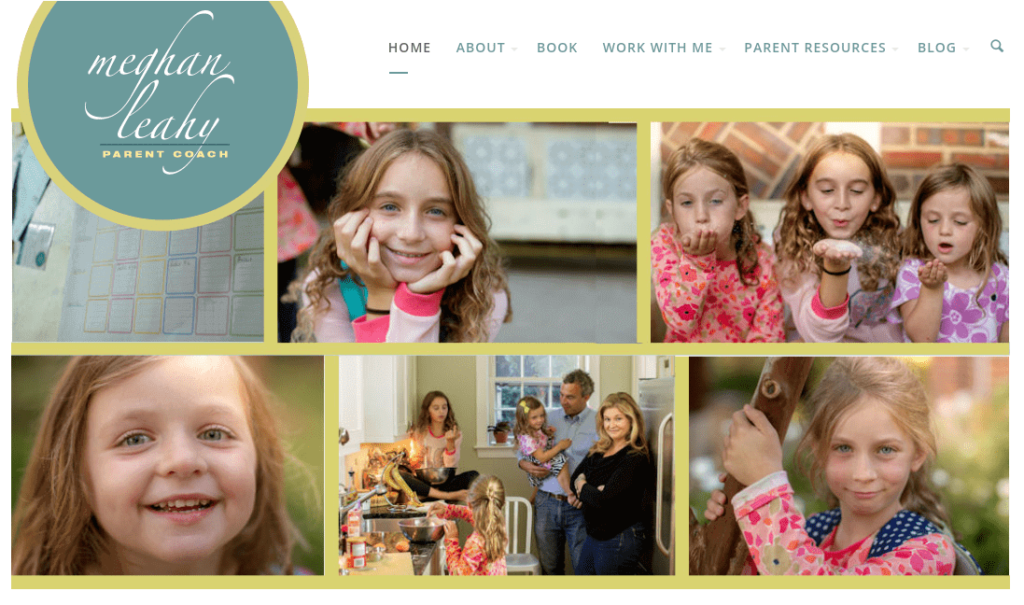 Are you sick of fighting with your kid? Are you worried about your parenting skills and the future of your relationship with your child? Do you feel the need to seek support when it comes to parenting?
Then Meghan Leahy Parent Coach is right up your alley. The courses offered by Meghan Leahy will help you identify specific triggers and struggles, understand the importance of connection, learn to manage family relationships, and more.
The course offered here is self-paced that you can complete from the comfort of your home whenever you feel like it. Each lesson on the modules roughly takes 15-20 minutes to complete.
This course is designed for parents with children between the ages of 3-10. Meghan Leahy Parent Coach offers a research-based curriculum with 2 group coaching live sessions, worksheets, activities, and more.
The price for the full course is $529.
Visit Meghan Leahy Parent Coach
2. Peace At Home Parenting Solutions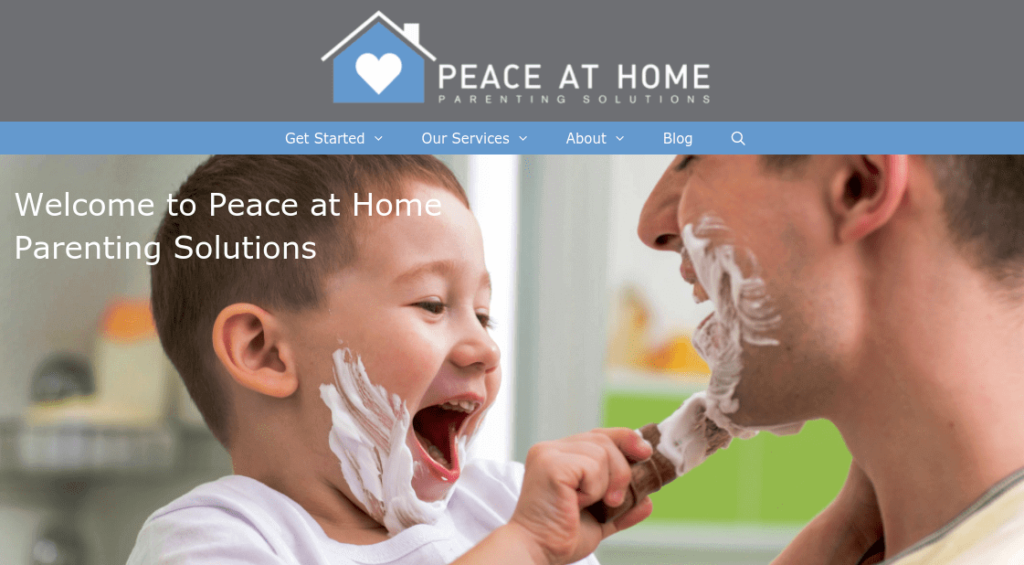 Struggling with power play? Want your kid to listen to you without you yelling? Come to Peace At Home Parenting Solutions. Their online parenting class is presented by a team of experts with well-researched and practical steps to help with your child's negative behavior and improve family dynamics.
With this free online parenting course, you can ask questions and get answers immediately, you can chat with other parents, listen to pre-recorded sessions anytime, or restart your course at your convenience.
With live or recoded classes, you get handouts as well as access to Peace At Home's private Facebook group where you can easily chat and ask questions from more than 600 parents and experts.
This parenting solution website covers issues from connection to patience and from cooperation to stress management.
Best of all, it's free!
3. Active Parenting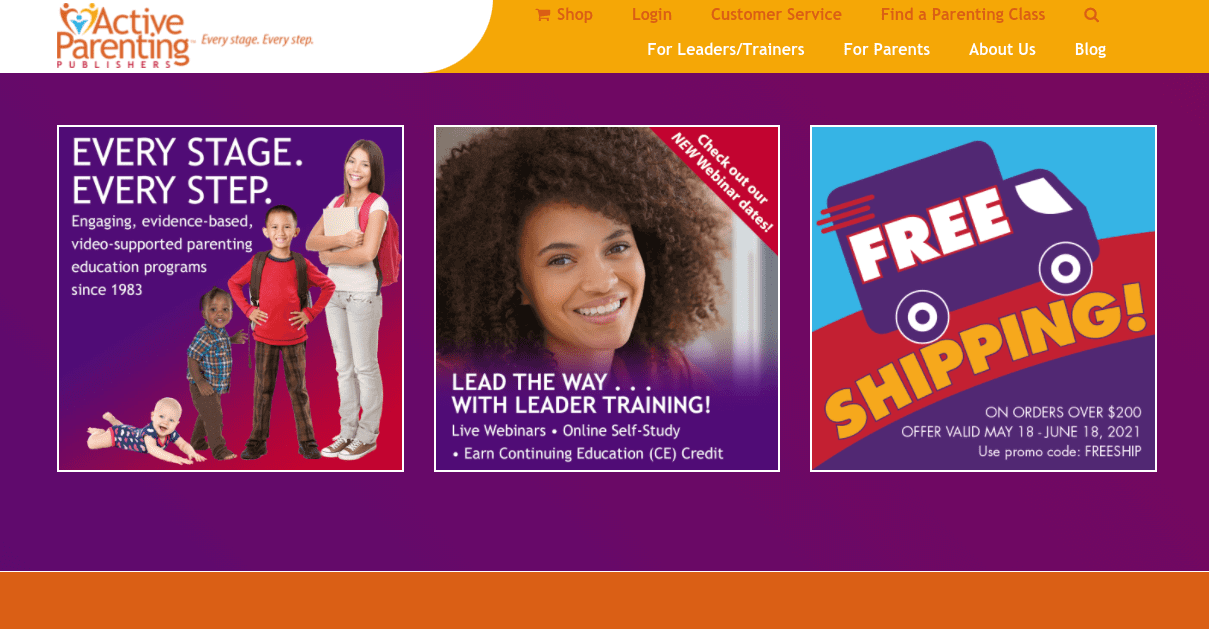 Raising children is one of our life's most important and challenging jobs. With the help of Active Parenting's online parenting courses, learning parenting skills is easy. The parenting course online brings everything you need to you without you having to step outside of your home. The courses offered come with video-based parenting classes and each class is filled with fun, activities, and opportunities.
At this moment, Active Parenting offers five parenting courses online:
Active Parenting: First Five Years (For parents with children between 0-5)
Active Parenting 4th Ed (For parents with children between 5-12)
Active Parenting Of Teens (For parents with teens between 12-16)
Christian Active Parenting (For parents with children between 5-12)
Crossroads Of Parenting & Divorce (For co-parents)
With these online parenting courses, you can connect with other parents and hold discussions. Active Parenting educators are tested and screened and also receive training in teaching online classes. This course is also beneficial for people looking at online co-parenting classes.
Registration for the classes is simple and you also receive a certificate after completing the full course including discussions and quizzes.
The price of the course is $79.95 that includes 24-hour access to online activities, a Parent's Guide, a certified guide, and a certificate of completion.
4. Messy Motherhood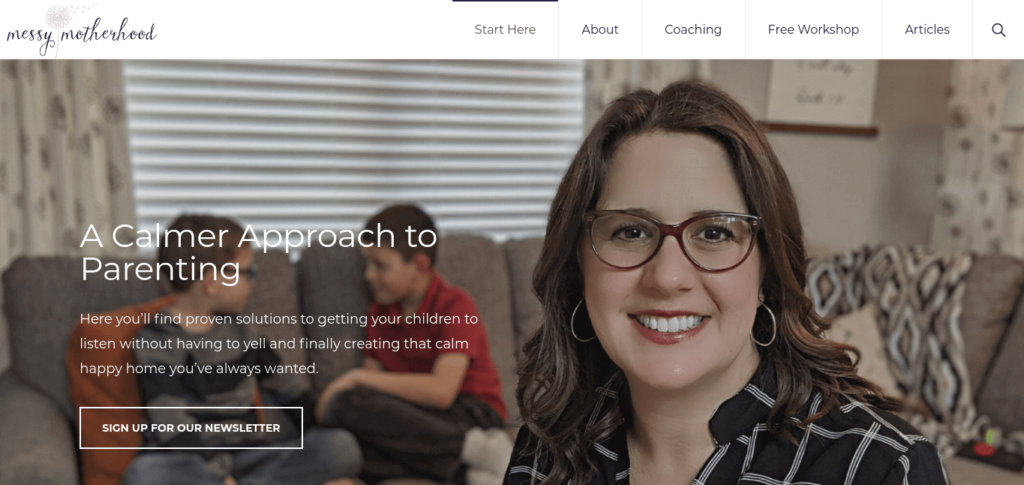 Need personalized coaching on parenting? Messy Motherhood is your go-to. Amanda Rueter is a mental health counselor who works with children and mothers. With a Bachelors's in Child Development and a Master's in Child Counseling, Amanda started Messy Motherhood.
With Messy Motherhood's online parenting programs, you get to identify your struggles, build a plan to help respond effectively to your child, create personalized strategies, and more. Each lesson in the module is a 5-10 minute read.
With this course, you also get a 30-day membership where you can live chat with Amanda.
At just $99, you get lessons access, notes, handouts, access to the full program, and an opportunity to connect with other parents.
5. Aha! Parenting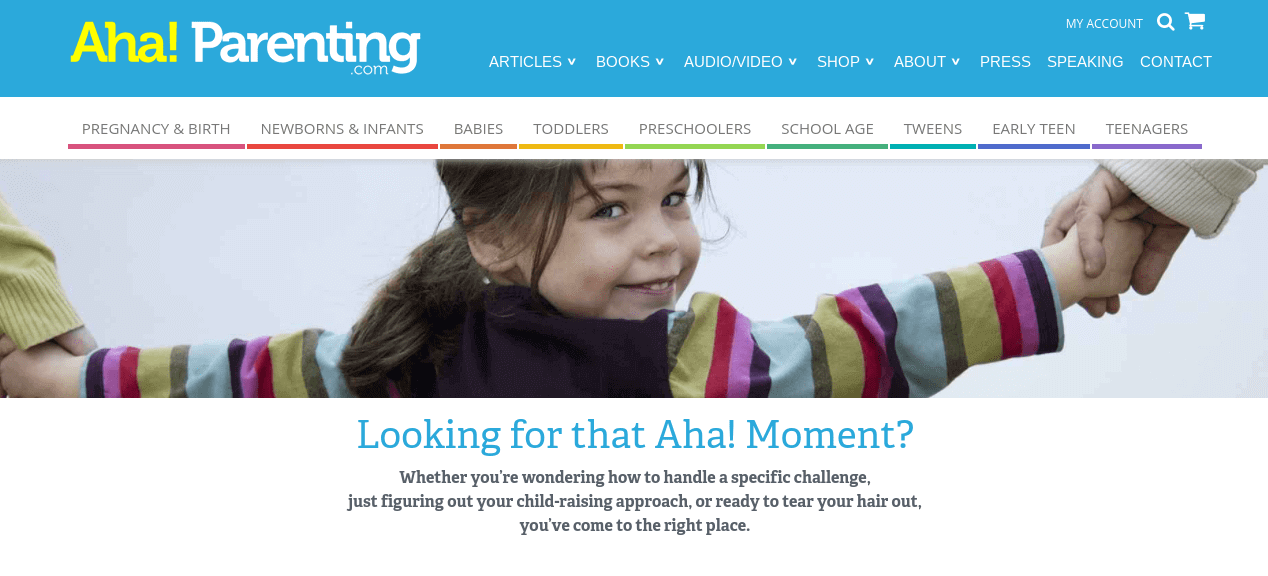 Aha! Parenting offers a self-paced, 12-week online parenting training to help you become the parent you aspire to be. This online parenting training program is for you if:
You're looking to help your child learn to cooperate
You're looking to gain confidence in your parenting
You're looking to strengthen your relationship with your child
You and your partner are wanting to be on the same page when it comes to parenting
With this course by Aha! Parenting, you'll receive audio lessons along with transcripts, journal prompts, activities and exercises to do with your child, handouts, and more. Also included with this course is a book by Dr. Laura Markham, creator of Aha! Parenting, "Peaceful Parents, Happy Kids".
The usual price for the full-time course is $179 but due to the pandemic, the course fee has been dropped to $159.
6. EdX: The Science Of Parenting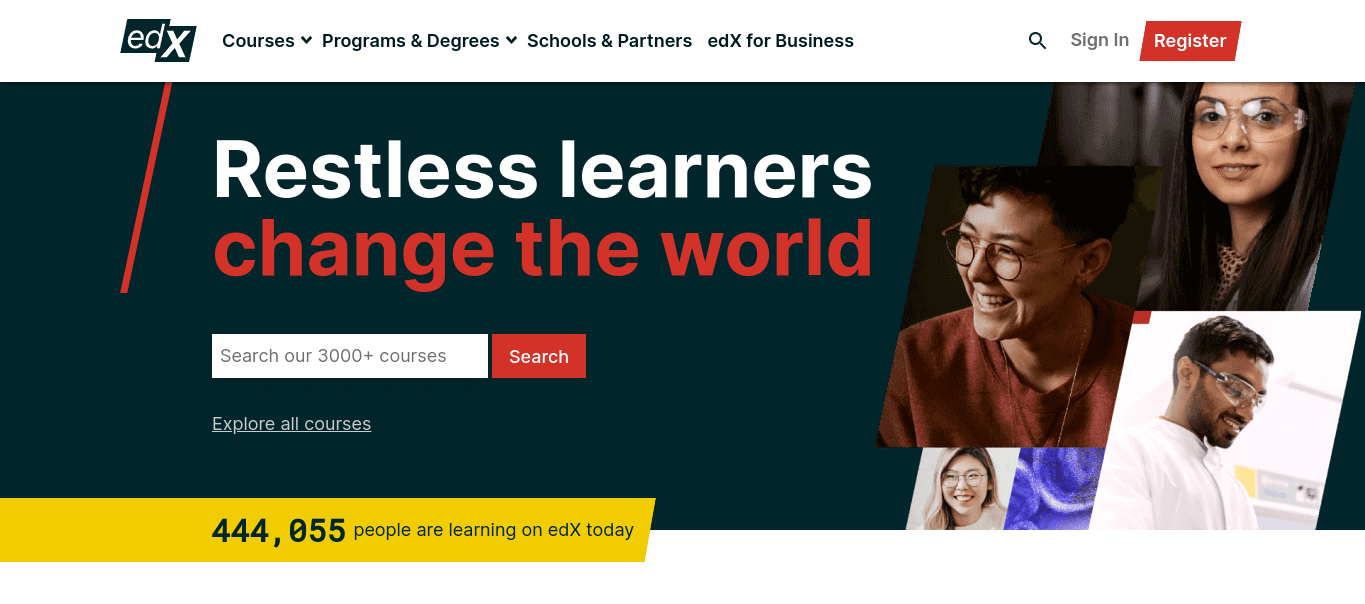 EdX is a website designed by Harvard University and MIT in 2012 with an idea to provide free courses in all fields accessible to all. The Science Of Parenting program is designed to help address the science behind positive parenting and to help parents make an informed decision when it comes to their child's wellbeing.
EdX's 'The Science Of Parenting' program is offered by UC San Diego and focuses on issues such as diet, sleep, discipline, learning, impulse control, among others. In this course, you will also explore topics such as where autism comes from and why children are allergic to specific things.
This course is self-paced and will require you to give in 3-5 hours per week. The cost of this course is free but with an additional $49, you can get a verified certificate.
Visit The Science Of Parenting course Here.
7. Positive Parenting Solutions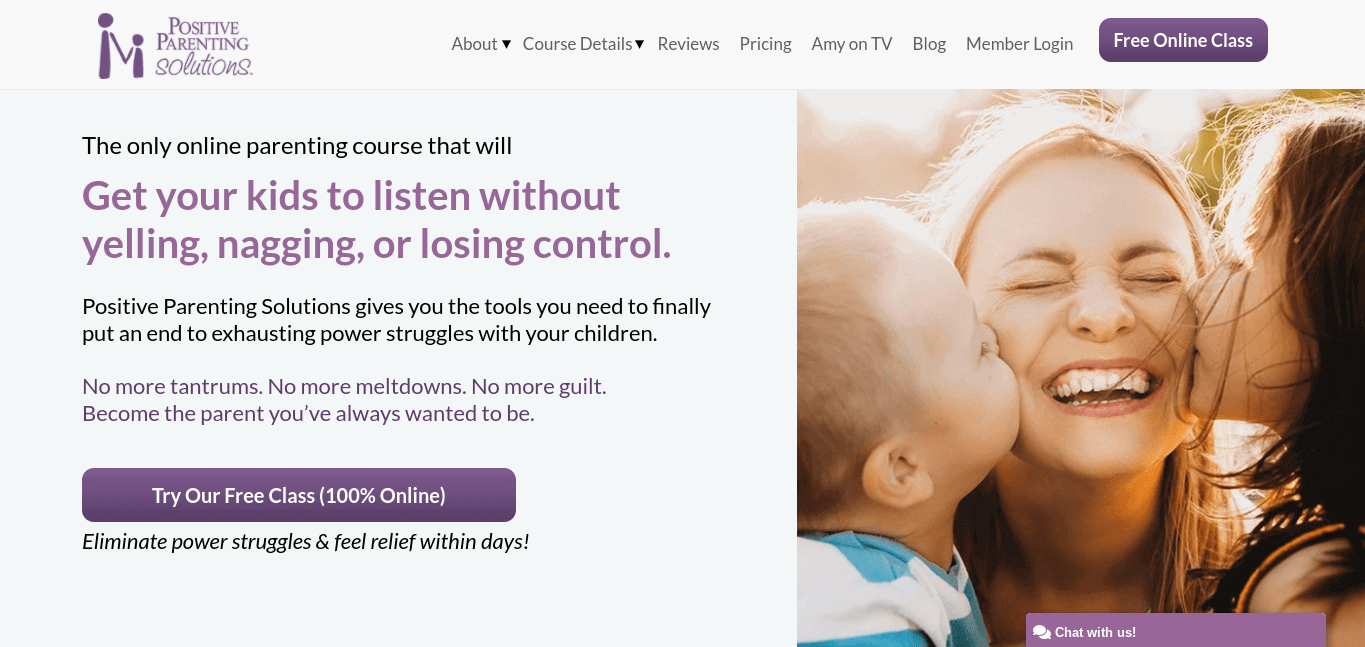 Positive Parenting Solutions offers a 7-step Parenting Success System which is a 100% online training program designed to help parents tackle their biggest challenges and struggles. The course is self-paced and easy to follow.
With this course, you get:
Easy to implement parenting tools
24/7 access to videos sessions
Handy and easy to use mobile app
Digital workbooks with reading materials
Support from other parents
Access to coaching recordings
The program is also designed to help parents understand the psychology behind a child's behavior, teach a child to become independent, how to handle a child's troubling behavior with effective means, and how to stay calm under stressful parenting situations.
There are three pricing plans available:
Gold Level: $350 (paid one time) or twelve payments of $35
Silver Level: $276 (paid one time) or twelve payments of $27.77
Bronze Level: $221 (paid one time) or twelve payments of $22.21
Visit Positive Parenting Solutions
Final Words
Parenting is one of the most challenging and hardest jobs in the world but it takes courage and patience to be a parent. If you're struggling with your parenting skills and would like to learn online parenting training or parenting styles, you can refer to any of the courses mentioned above.
Online parenting programs will help you enhance your parenting skills, learn more about the psychology of parenting, and focus on how to manage struggles with your child. I hope these above-mentioned online parenting courses will help you.
For more information, you can contact us at info@calmsage.com or follow us on our social media.
Lots of love to you!