Communication
Improving Family Relationships With Emotional Intelligence
Last Update on May 30, 2023 : Published on May 22, 2021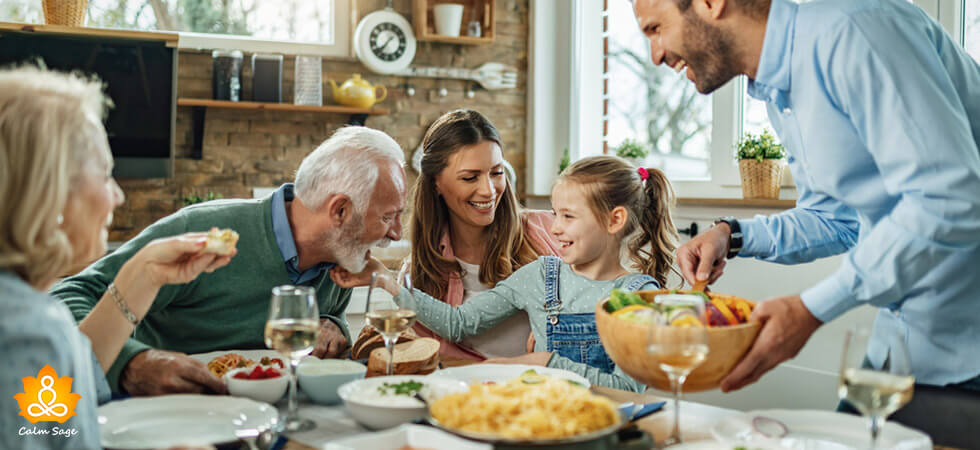 There are numerous books and movies on family and how a family supports you when you most need it. I'll be honest – families are dysfunctional but I think that is what makes them functional. Differences, arguments, disagreements, conflicts – all of it are a part of family relationships.
Our differences aside, family is always there for you. They love you unconditionally, they support you no matter what, and they will always fight for you. I agree that sometimes, a family may turn their back on you and sometimes they leave us with emotional wounds that we can't seem to heal.
Families are the compass that guides us when we're lost and one of our very first relationships begins at home, right? So what do you do when you feel that compass steering you wrong? What do you do when your relationship with your family starts to falter?
In this article, we'll explore what makes a good family relationship, how to improve family relationships, and what steps you can take to build strong bonds – emotional and mental – with your family members.
Family Relationships: A Love-Hate Relationship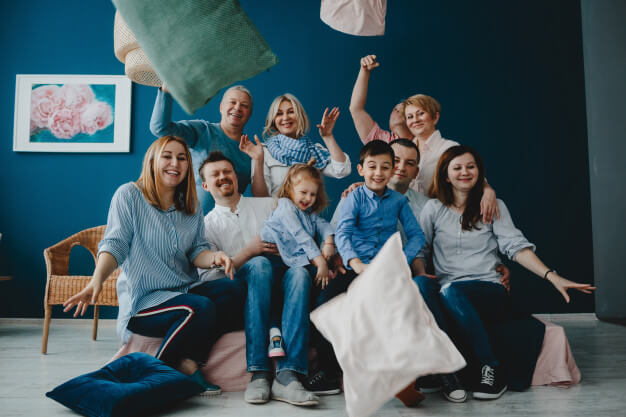 When you're too annoyed with the people you live with all the time yet you make sure they are safe and sound when they are not around you… that's what family relationships are, in a nutshell.
Your family can be anyone; your immediate family, your extended family, the family you create with your friends, the feeling of belongingness you get from being with your community, and so on. Family relationships are where you feel safe, secure, and loved. No matter how dysfunctional your family is, in a familial relationship you will never have to worry about being alone.
Building strong relationships with your family is important because, as Michael J Fox says, "Family is not an important thing. It's everything.". A strong and healthy family relationship can help you in:
Building a strong mental and emotional stability
Feeling loved and safe in stressful times
Improving bonds in other relationships
Building trust in other relationships
Resolving conflicts in a fair and neutral way
Improving your self-esteem and confidence
Is Your Family Relationship Healthy?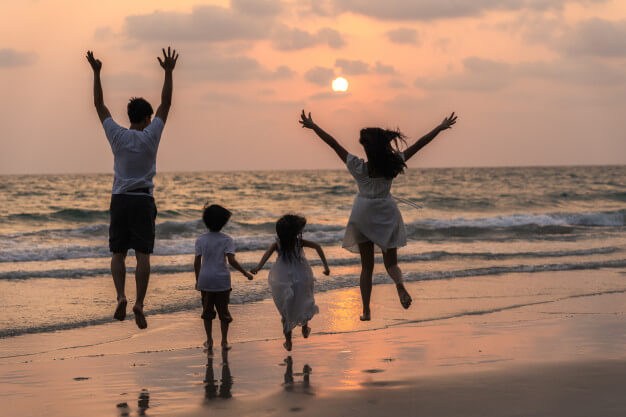 As I said before, families can be dysfunctional but sometimes it can more than just being dysfunctional. Sometimes a family relationship can be unhealthy and can affect your other relationships as well as your ability to function socially in a healthy and supportive way.
What makes a family relationship healthy? Look for these traits to see if your family relationships are healthy or if they are not as healthy as you thought:
1. Good Communication:
A healthy family relationship knows the value of strong communication. They encourage each other to share and talk about feelings and emotions openly and without judgment. They listen and offer advice where needed.
2. Spending Quality Time:
Family relationships, as I said before, are hate/love relationships. While some people argue at the dinner table and might tease you, they make sure that the time spent with each other is memorable. Healthy family relationships know and respect your boundaries and vice-versa.
3. Supportive:
A healthy family relationship means that no matter what, your family has your back. Being supportive of the right choices is what constitutes a healthy familial relationship. They make sure your needs are met and vice-versa.
4. Space To Grow:
A family relationship is based on trust, loyalty, and love. There should be opportunities for growth in a family dynamic. Not having space to grow – emotionally and mentally – in a family is not healthy.
5. Emotional Resilience:
While every family has their ups and downs and has their moments of painful experiences, it is important to understand that those moments don't sever the bond in the family.
Read: Mentally Unsupportive Family? Here's What To Do
How To Improve Family Relationships?
Family annoys you but at the end of the day, they are the ones we think of at night and express our gratitude towards. No family is perfect and that's okay but if your family relationships are affecting your other relationships, then you need to consider taking steps to improve or better your relationship with your family.
Here are 10 steps you can take to improve family relationships:
1. Prioritize Your Health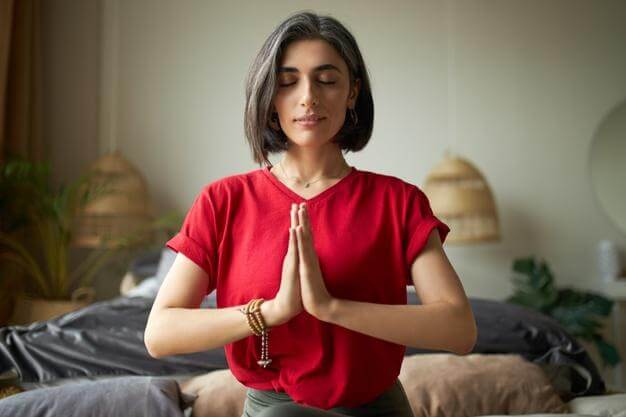 One of the most important things I learned during this pandemic living with my family is that you need to take care of yourself first and foremost before you can care for others. If you are not mentally healthy, then you won't be able to take care of your family.
So the first step you need to take to improve your family relationships is to make sure you are emotionally and mentally healthy. If you're stressed, you're more likely to snap at your loved ones which might make mending your family relationship tough. Learn to de-stress and take time out of your day for some "me time".
Read: Is Coronavirus Lockdown Bringing Smiles or Causing Stress in Families?
2. Listen, Don't Just Hear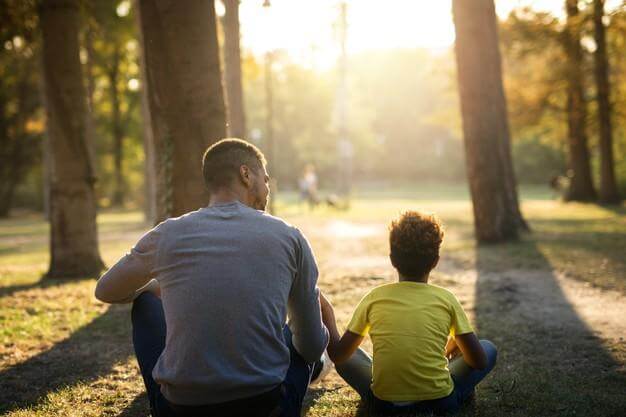 Actively listening to each other is a part of improving your familial relationships. Hearing each other is not enough, you need to learn to listen. Pay attention to what the other person is saying, focus on their voice, tone, words, body language, and facial expressions. Listen to what they are feeling and try not to advise until you have a full understanding of the situation.
Sometimes, our loved ones need to just let their feelings out and want us to only listen to them. Sometimes they are not looking for advice or help.
3. Improve Communication
Communication goes beyond words and the tone of your language and voice. Communication can be verbal as well as non-verbal. Facial expressions and body language contribute a lot when it comes to communicating. How we control our emotions and actions says a lot about our communication skills. For example; Gritting your teeth while saying something along the lines of "It's okay" can feel a bit confusing. Make sure you communicate openly and honestly with your family.
Read: The Stress Of Family Conflicts: How To Resolve Family Disputes Effectively?
4. Encourage Talking About Feelings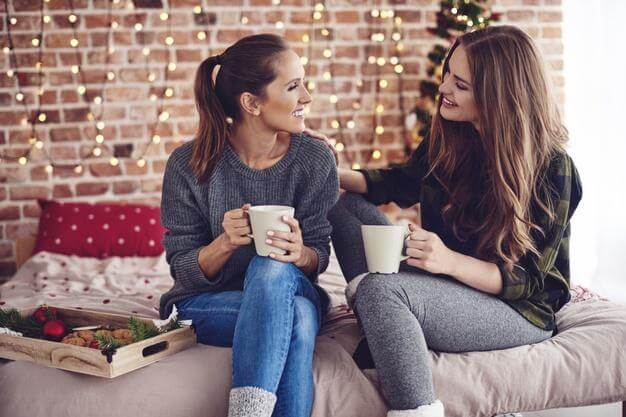 Strong and healthy family relationships encourage talking and sharing feelings and emotions – good and bad. Talking about your feelings doesn't mean you're weak or that something is wrong with you, instead talking about your feelings is a sign of your emotional strength and integrity.
Everyone in a healthy family relationship should be allowed to express themselves. They should be able to feel comfortable expressing their feelings. Try to create a safe space for your family to help them healthily express their emotions. If you think they need professional support, encourage them, don't brush their feelings away.
5. Don't Take Charge, Always
When it comes to caring for our family, we might become overprotective sometimes. While it's good to look out for them, it is important to remember that taking charge of their problems might feel like taking away their independence. Try to appreciate their strengths and allow them to take care of themselves. Make sure that they know they have your support but let them take charge. Sometimes standing on the sidelines, cheering them on, is all they need.
6. Actions Speak Louder Than Words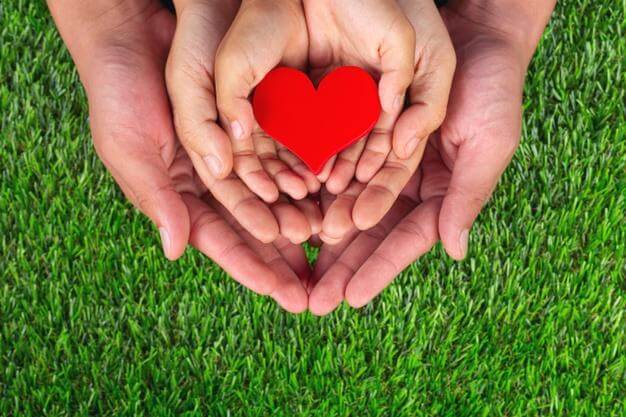 Having trouble expressing your appreciation towards your family members with words? Don't worry, remember actions speak louder than words. Try to make your family understand that they are appreciated and loved now and then. Try to do something special for them. Take your parents or grandparents out to dinner or buy your sibling something they need or want.
Showing your appreciation with words makes you uncomfortable, show them with your actions instead. Just make time to appreciate your family.
 Read: 60+ Positive Phrases To Encourage Your Child | Because Your Words Matter
 7. Take Responsibility For Your Actions
No one's perfect including you. If you make a mistake or hurt your family, in any way, apologize and take responsibility for your mistakes. Being apologetic not only helps you atone for your mistakes but also helps you gain a sense of emotional integrity.
Learn to forgive yourself and others too. Try not to blame others for your mistakes and actions. This is not a healthy family dynamic. Own up to your actions.
8. Be Present
It's easy to assume things when you haven't spent much time with each other recently but making assumptions about conversations or anything else can lead to misunderstandings.
Stay in the moment and focus on what you have at hand. Avoid bringing up topics from the past that can create more problems than solutions. Focus on the present and be present. Your family needs you even if they don't say it.
9. Spend Quality Time With Each Other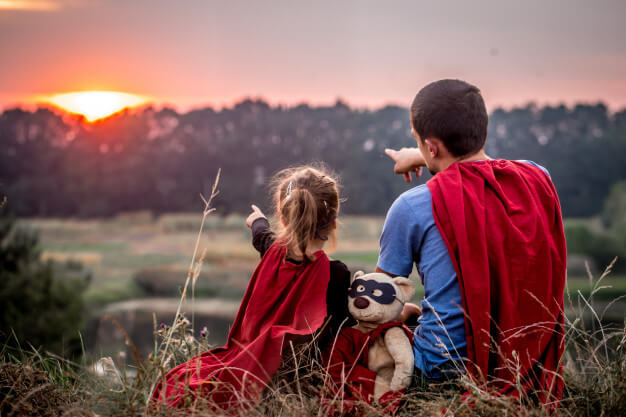 While under normal (pre-pandemic) circumstances, taking out time to spend with family wasn't possible but now, in the new normal circumstances, spending time with family is a privilege. Spending quality time with each other can give you a chance to know your family better, help you destress, and appreciate each other.
Create a family ritual, like taking out an hour or so after work to just sit with each other and talk about your day or go on a walk together. Spending time with each other will help you share experiences and reconnect.
10. Be Respectful
Boundaries should always be respected, no matter what. If you want your family relationships to be healthy, encourage setting healthy boundaries and respect them. Being respectful of each member's boundaries will ensure a safe, secure, and close relationship.
Read: 8 Types of Love | Learn their Impact on Your Relationships
Getting Along With Your Family
As we grow, we start to drift apart from our families and our relationships. More often than not, we get involved with our work, career, love life, and other relationships that can make us feel estranged from our own family.
Getting along with your family can become tough when we're all grown up with our problems to deal with but that's not the right thing to do. Staying connected with your family – immediate, extended, community, etc – is important. Life is too short to hold grudges against family members.
Families are dysfunctional but that's what makes them uniquely ours, right? However they are, they are ours, right? It's up to us to make sure our relationship with our family is strong, unbreakable, and loving. Building strong family relationships is not easy, it takes time, but in the end, having a strong, loving, and supportive family is worth it.
I hope this article helped you understand the importance of family relationships, how to improve family relationships, and what steps can the family members take to build strong bonds. Keep in mind that family takes time, dedication, love, and support. For more, you can always reach out to us at info@calmsage.com.
Cherish every moment with your family, for these are the days you'll miss the most.
Love, laugh, live!