Wellness Guide
What Is Disenfranchised Grief? Examples, Symptoms & How To Cope With Disenfranchised Grief
Last Update on August 29, 2022 : Published on July 6, 2021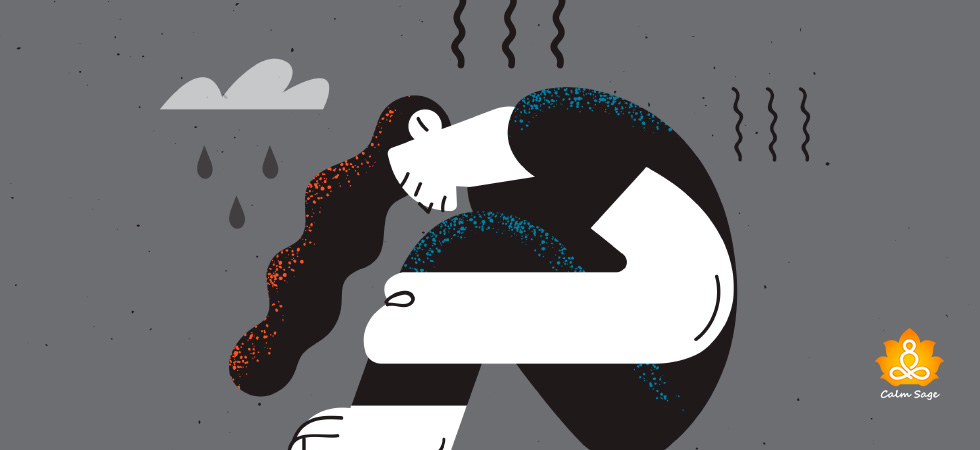 Grief is a strong emotional process we go through when we lose our loved ones. Grief is a part of life. When we lose someone, we mourn our loss, and that's normal. But what about the loss you experience when you lose someone or something that is not exactly conventional?
Should you mourn the loss of a friendship? Or is it wrong to mourn the loss of a job you loved? Is it not okay to grieve for the loss of a family heirloom? The loss of a pet?
No matter what kind of loss you're experiencing, grief is grief. The emotion is still valid.
According to society, there are only certain types of grief that get recognized. What about the hidden grief?
Disenfranchised grief is that hidden grief. Invalidated and not acknowledged by others in society. This kind of grief is often left unaccepted or is minimized.
In this article, we'll explore what is disenfranchised grief, its examples, symptoms, and how to cope with disenfranchised grief.
What Is Disenfranchised Grief?
Disenfranchised grief is that kind of grief where a person while experiencing loss, their loss or grieving is not openly accepted, publicly acknowledged, or even supported in society.
The term disenfranchised grief was first introduced by Dr. Kenneth Doka in the 1980s. This grief is a different type of grief and is often left unacknowledged and invalidated by others.
Even when it comes to expressing grief, societies all over the world have developed rules, rituals, and a process. While many of those rituals provide a sort of closure to the person grieving, it gives the griever some sort of acknowledgment.
When we talk about disenfranchised grief, a person's right to mourn their loss (whatever the loss may be) is denied or is left unacknowledged completely.
People who experience disenfranchised grief may experience an intense loss and if left unrecognized, their grief may turn into depression.
Types & Examples Of Disenfranchised Grief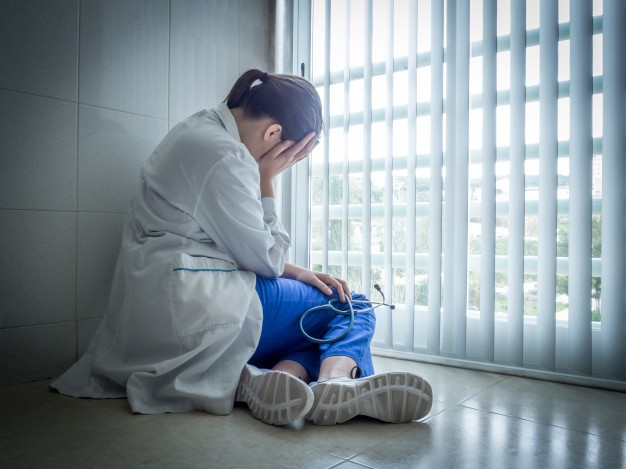 Disenfranchised can be categorized into these types:
1. Loss Due To A Stigma
Disenfranchised grief can also come in the form of stigmatized losses or losses that are not openly acknowledged such as:
Loss of a loved one by suicide
Loss of a loved one by addiction
Loss by miscarriage or stillbirth
Loss of a loved one who's imprisoned
Infertility or abortion
2. 'Insignificant' Loss
Many people who experience disenfranchised grief are troubled by the loss of someone or something that others might consider insignificant such as:
Losing an adoption
Having Alzheimer's
Loss of a mentor or a teacher
Loss of a patient (especially in the case of emergency workers, doctors, and therapists)
Loss of a pet
Loss of an honorary relative
3. Unrecognized Relationship Loss
Another example of disenfranchised grief can be grieving the loss of an unrecognized relationship. Many relationships are not revealed to the public and mourning the loss of a partner in such relationships can be classified as disenfranchised grief.
For example:
Same-sex couples who aren't out and are unable to mourn the loss of their partner publicly
People in a polyamorous relationship who lose a partner
Death of a former partner or a casual partner
Death of an online friend
Death of someone you never personally knew
4. Non-Death Related Loss
Non-death losses can also be counted as disenfranchised grief. There is a lack of understanding and support when it comes to non-death losses such as:
End of a friendship
End of a relationship (divorce, separation, etc.)
Break-ups
Estrangement from family
Loss of your home
Loss of a possession
5. Other Exclusions
If you're grieving someone who wasn't an immediate family member or a close friend, it can also be considered disenfranchised grief. Some relationships that can come under this type can be:
Death of a/an:
Role model
Acquaintance
Distant family member
Former classmate
Former partner
Colleague
Common Symptoms Of Disenfranchised Grief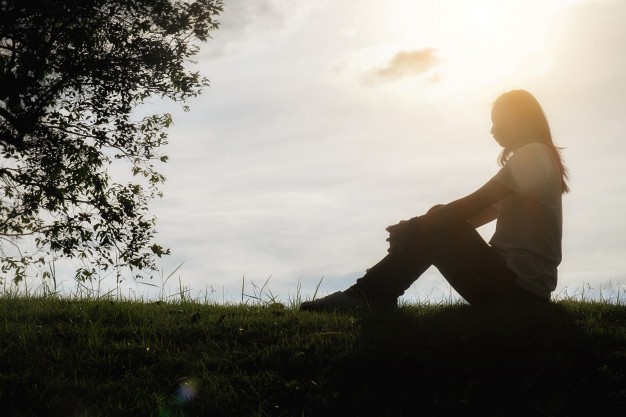 There are different ways how each person grieves. Many people are affected by their grief on an emotional, mental, physical, or spiritual level. Whatever your loss or grief, there are some common symptoms that you should know about.
Disenfranchised grief symptoms can be:
Feelings of anger or guilt
Feeling numb
Having difficulty concentrating
Changes in sleep patterns
Changes in appetite
Experiencing disbelief
Difficulty maintaining relationships
Feelings of isolation
Not experiencing closure
Feeling shame over your grief
Loss of self-esteem
When Grief Becomes Depression: What To Do?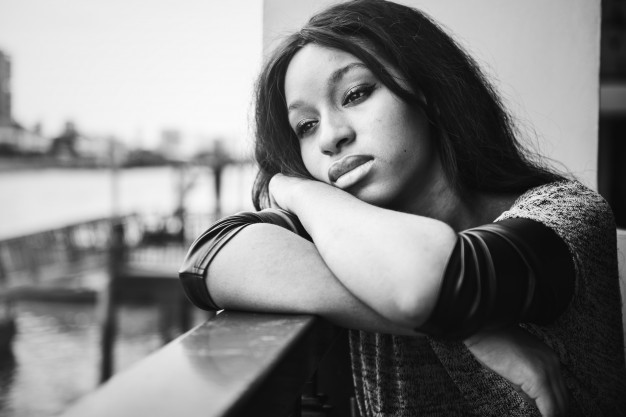 Dealing with disenfranchised grief is not easy especially when your grief is not recognized publicly and supported socially. It can feel overwhelming and can trigger feelings of depression, anxiety, trauma, or other mental health conditions.
Grief and depression are two distinct emotions and feelings, however, if the grief is not expressed properly, it can turn into depression, trigger a depression relapse, or worsen the symptoms of depression.
If you're experiencing the following, it is recommended you consult a professional immediately:
When reaching out for help, it is recommended you look for therapists who specialize in grief counseling.
How To Cope With Disenfranchised Grief?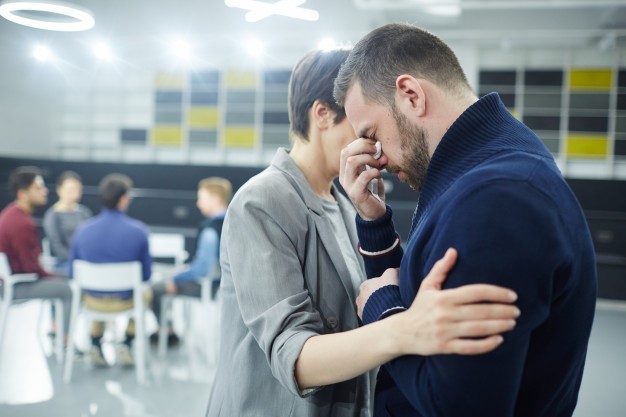 Disenfranchised grief can be overwhelming and difficult to cope with. Listed below are ways that can help ease your grief.
1. Acknowledge The Loss
If no one else is acknowledging your loss, do it for yourself. Acknowledge your loss for yourself. Instead of shutting yourself, say it out loud. Accept that you've lost someone close to you or something that meant a lot to you. Say it out or write it down. Acknowledge your loss, first and foremost.
2. Express Your Feelings
Grief is never a simple process. To grieve properly, you need to permit yourself to express your emotions and feelings openly. Whatever your feelings – they are valid and they matter. Cry, scream, journal, go on a run, listen to music – do whatever helps you express your feelings.
3. Take Care Of Yourself
Grief can take a toll on your physical health as well. Make sure you're resting well and eating healthy. Self-care in all forms – mental, emotional, physical, spiritual, etc. – is important when mourning a loss.
4. Reach Out To Your Support System
If you're having trouble coming to terms with your loss, you can reach out to your support system. They will be able to provide the support you need and while they might not be able to understand what you're going through, they might still be able to support you and care for you through it all.
Related Read: The Best Online Grief Support Groups Of 2021 | Ask For Help
5. Create A Ritual
Rituals often help us find the closure we're seeking. If your loss is not acknowledged, it is suggested you create your mourning ritual. For example, you can:
Box your ex's things after the end of a relationship
Write a goodbye letter
Make a collage of your loved one's memories
Host a memorial in their honor
Supporting Someone Going Through Disenfranchised Grief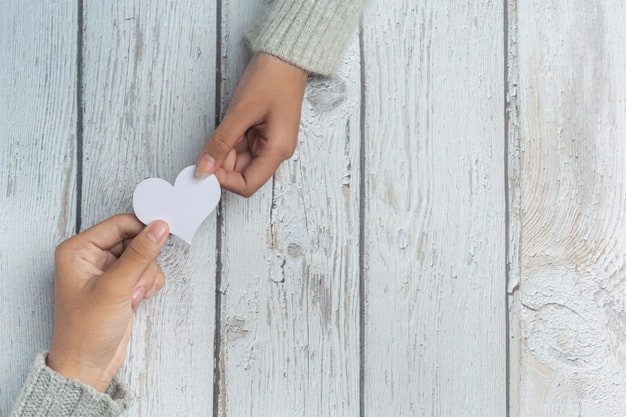 Supporting a loved one who's going through disenfranchised grief can be challenging as the societal norms do not fit in with this grief. What you can do to help your loved ones is to be there for them for their grieving process.
The first thing you can do to help them is to acknowledge that their loss is valid. Be specific, do not use euphemisms. If a loss is due to miscarriage, do not use a generalized phrase, instead say, "I'm sorry for the death of your child" or "I'm sorry to hear you had a miscarriage"
Once you've acknowledged the loss, validate their emotions. Try active listening and being compassionate.
Every person's grief is a different process. If someone you know is experiencing a loss, try to check in with them and support them through it all.
I hope this article helped you understand what disenfranchised grief is and how to cope with disenfranchised grief. For more, you can write to us at info@calmsage.com or follow us on social media.
We're here for you!
Be kind to yourself and take care!