Therapy
Healing With Ecotherapy: Types, Benefits, Effectiveness, And Techniques
Last Update on June 30, 2022 : Published on June 30, 2022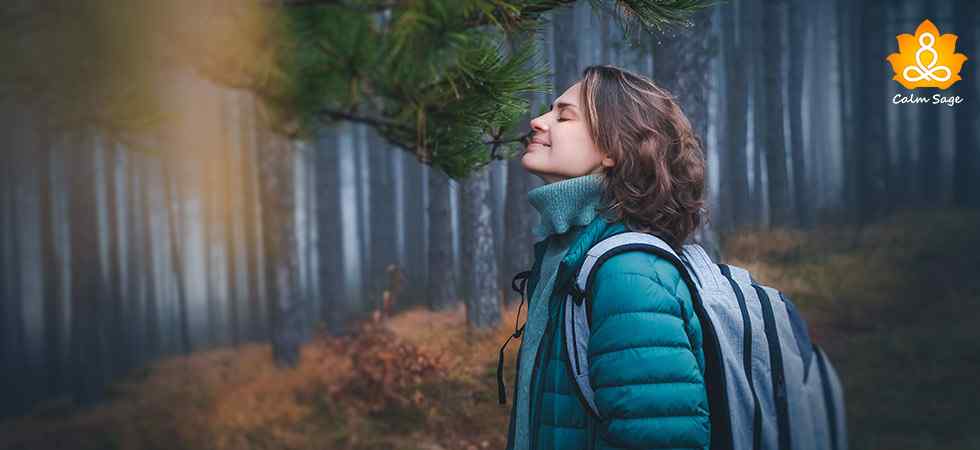 "And into the forest, I go, to lose my mind and find my soul." – John Muir
I've heard many times over the years that nature has healing properties but I never believed that. Never had I thought that spending time in my garden surrounded by nature and going on a hike over the weekends would help me feel relaxed and relieve stress.
I've read and written (and tried) about the healing properties of nature and how spending time outdoors can help ease the symptoms of depression and anxiety. And, fortunately, my research led me to a term not exactly foreign yet new to me – Ecotherapy.
Ecotherapy is an approach to psychotherapy that is based on the idea that people have a soul-deep connection with their environment, particularly nature. Being unable to nurture this primordial connection, we are likely to experience poor well-being.
While ecotherapy is an emerging approach, the basic idea, one that has garnered evidence remains the same; spending time in nature can be good for your overall well-being.
What Is Ecotherapy And Its Types?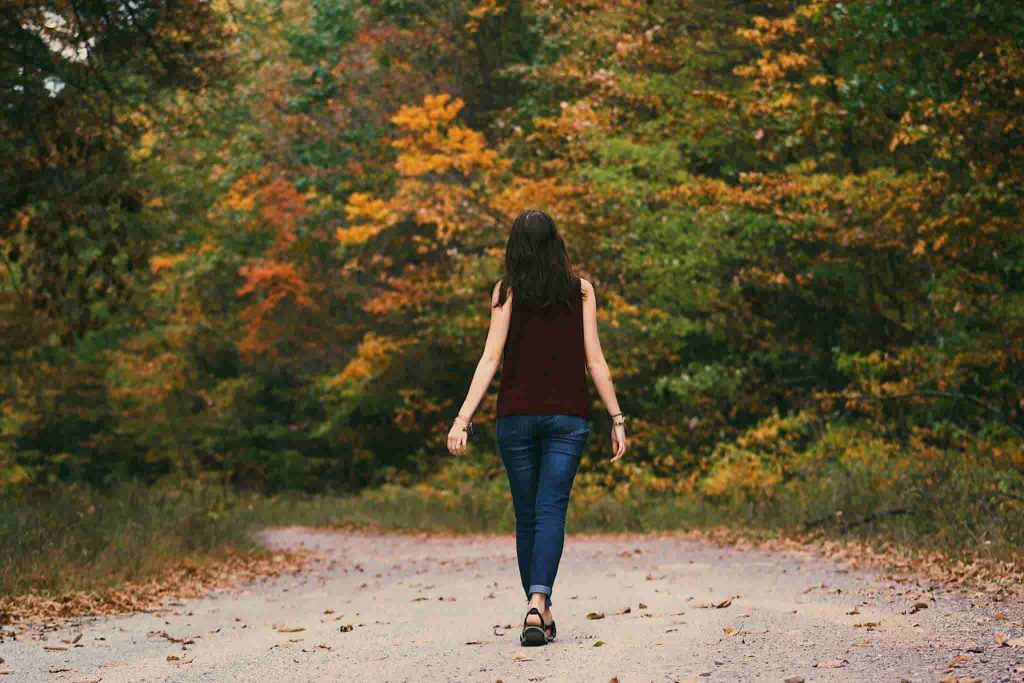 Ecotherapy is when you spend time doing certain activities in nature such as going on a hike, walking on the beachside, etc. With ecotherapy, you have the choice to ask a therapist to accompany you during these activities.
(A therapy session outdoors? Sign me up!)
There are some types of ecotherapy approaches and they can include:
Community Farming: When you engage in gardening with your community or neighbors. This type of ecotherapy can help form relationships while working outdoors. Some ecotherapy programs also offer to teach farming including tending to animals and taking care of crops.
Wilderness Therapy:This adventurous approach to ecotherapy can help in many mental health treatments, developing coping skills, and teaching therapeutic techniques, especially to teens and as they set up camp and hike in the wilderness with a group.
Walking In A Park: Gradually gaining popularity, this type of ecotherapy activity is recommended by many mental health professionals. As the term suggests, it requires you to spend some time each week walking in a park.
Forest Bathing:This type of ecotherapy activity encourages people to be mindful of their senses as they walk through a forest or a similar setting.
Animal-Assisted Therapy (AAT): This kind of psychotherapy approach requires you to pet, play, or work tending animals such as horses, dogs, and birds. Combining pet therapy with nature just gives another advantage in coping with stress.
Outdoor Yoga and Meditation: Practicing yoga and meditation has their benefits for mental, emotional, spiritual, and physical health. Combine this practice with an outdoor setting and you've got more benefits.
Other types of ecotherapy activities aim at building a healthy relationship with nature, meaning giving back to nature – whether it be cleaning trash or planting trees. This kind of ecotherapy activity can also help address climate anxiety (eco-anxiety) and other issues related to global warming and natural disasters that cause anxiety and stress.
The Benefits Of Ecotherapy
1.Foster Social Connections
While ecotherapy can help build a connection with nature, it can also help foster social connections. More often than not, ecotherapy happens in a group setting and this kind of setting can offer a safe space to connect with others. Many ecotherapy activities can help address and reduce loneliness, make new friends, and increase the feelings of togetherness.
2.Boost Physical Activity
Ecotherapy means spending time together in nature and that equals getting out of the house and getting physically active. Physical activity can help improve sleep issues, increase endorphins, and improve your mental health. A simple walk in the park can also improve your mood. Club it with some sunshine and see an improvement in your overall well-being.
3.Increases Mindfulness
When you spend time in nature, you naturally tune your senses to adjust to your surroundings. An outdoor meditation means tuning in to the chirping of the birds, rustling of the leaves, and feeling the caress of the wind on your face. This also offers the opportunity to detach from your devices, traffic, and other distractions of life. The more time you spend in nature, the more you'll adapt to mindfulness.
Does Ecotherapy Work?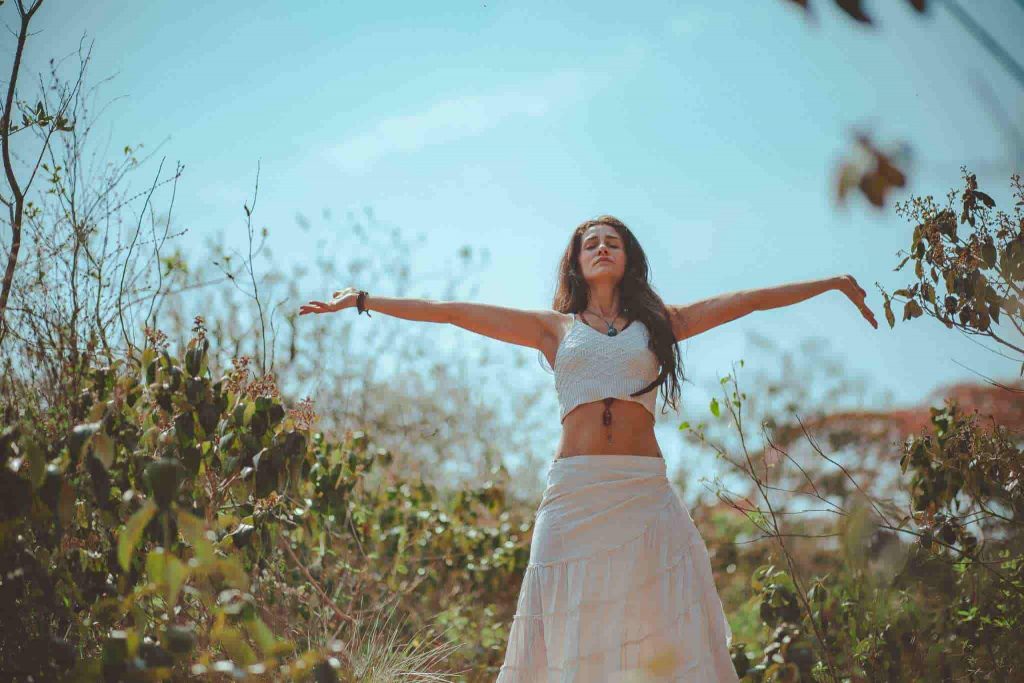 Well, the research so far on ecotherapy and its benefits does show a link between the healing properties of nature and better overall well-being.
In a 2018 review, it was found that children who grew up in more rural areas had a better resilience to stress, better self-worth, and increased cognitive ability.
In another study, it was found that ecotherapy can help as an intervention practice for people living with post-traumatic stress disorder (PTSD). Similarly, in another study, it was suggested that when one spent time in nature, it helped calm down the nervous system.
In a recent study, it was found that gardening has some emotional benefits such as better mood, increased feelings of calmness, increased sense of belonging, and even helped develop a better understanding of one's mental health.
While there's still some research needed on the benefits of ecotherapy, it is a good supportive approach to mental health treatments along with other evidence-based psychotherapy approaches such as cognitive-behavioral therapy (CBT) and dialectical-behavioral therapy (DBT).
Ecotherapy Techniques For Self-Help
While it's safer and better to engage in ecotherapy activities under the guidance of a professional therapist, there are some self-help ecotherapy techniques that you can practice:
1.Try Gardening
Did you know that gardening can help release serotonin, one of the happy hormones that promote positive emotions? As you work in your garden, let your thoughts flow into a meditative state. Think about the feel of the soil on your hands, the scent of the soil/flowers, and name the emotions you feel as you work.
2.Explore Nature During Nighttime
In a small-scale study, it was found that exploring nature at night by engaging in activities such as stargazing can help decrease worrying and anxiety while enhancing the feelings of calmness and relaxation. You can try to spend one or two days of the week stargazing or just walking in your garden at night to relieve some of the stress.
3.Spend Some Time Under The Shade
Literally. While a forest may not be accessible, you can try to spend some time relaxing under the shade of a tree. For a few hours, leave all your devices behind and read a book, listen to music, meditate, or journal under a tree. Be mindful of the experience; what are you smelling, what are you feeling underneath your feet? Record them in the journal.
4.Move Outdoors For A Day
Not everyone can take time to be in nature and focus on ecotherapy activities. However, you can still incorporate ecotherapy into your daily routine. All you have to do is move some of your daily activities outdoors. Do you go to the gym in the evening? Try to go on a hike. Don't have time? Eat your lunch under the shade of a tree.
Wrap Up
While ecotherapy is gaining gradual popularity, there's still a lot of research to prove its effectiveness. Meanwhile, ecotherapy activities can make a great supportive activity to help cope with daily stressors.
It is still advised that you speak to a therapist before engaging in ecotherapy. If you're struggling with serious mental health disorders, it is recommended you speak to a mental health professional for counseling and therapy.
You can also connect with BetterHelp by signing up below. As BetterHelp Affiliate, we may receive compensation from BetterHelp or other sources if you purchase products or services through the links provided on this page.
You can also share your thoughts on the benefits of ecotherapy in the comments sections below. If you found this article helpful, let us know by writing to us at info@calmsage.com or by dropping us a message on our social media.
Take Care!