Therapy
What Is Reunification Therapy and How Does It Work?
Last Update on November 14, 2022 : Published on July 17, 2021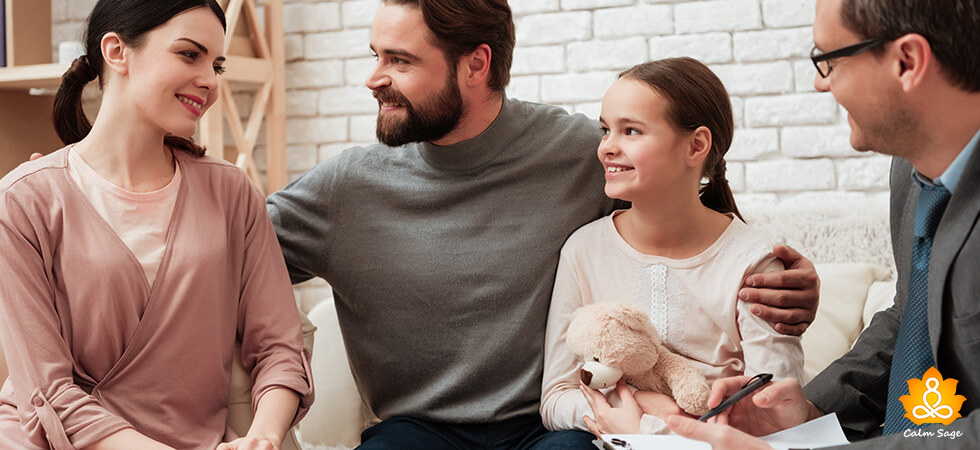 What is Reunification Therapy?
Reunification therapy is a type of family therapy wherein the therapist takes steps to re-establish or re-unite a relationship between a child and a parent. The therapist works on emphasizing the attachment between the two by promoting healthy communication and works towards healing injuries in the relationship of parent and child.
The major aim of reunification therapy is the improvement of relationships within the family. The primary aim of reunification therapy is the re-establishment of trust between the child and parents.
The therapist allows the progress at the pace of the child so that the trust can be maintained again. Reunification therapy is a long-term therapy however short-term intensive programs are also available for this therapy.
Reunification therapy is mostly applied in divorce cases wherein parents are awarded joint custody. In such cases, children and parents lose their actual touch, and apparently, parents somehow fail to make their children a priority.
Herein, reunification therapy comes into action and tries to provide support and connection to the children with the help of therapy. It is not applied to reunite the family but it is applied to improve the lives of children through connecting them emotionally with the parents.
Important:
Reunification is mostly court-ordered so that children do not suffer throughout the process. Meanwhile, some are initiated by the parents to improve the lives of their children. When it is court-ordered, it can be a little overwhelming as both parents might not be willing to attend therapy sessions together.
Reunification therapy is usually delivered face-to-face in offices or via a home visit. This also allows the parents to work on their personal issues.
Types of Reunification Therapy
Mostly, reunification therapy takes place after divorce or separation of parents. This is mostly ordered by a judge for repairing the bond between the child and parent to resolve the disputes or any kind of disagreements between the two. It is mostly offered when a child has been separately kept in foster care. Moreover, this therapy can also be initiated by yourself to improve the relationship and for reuniting the family.
Techniques of Reunification Therapy
As reunification therapy is a type of family therapy, the therapist uses the below techniques to ensure the therapy works:
1. Co-parenting
As reunification therapy is taken after a high-conflict divorce, co-parenting is an essential step of the process of reunification therapy. Co-parenting means working together to raise a child regardless of internal problems in a parent's relationship. It also works on resolving the conflict. This therapy makes sure that no one gets hurt or angry throughout the process. Co-parenting is usually part of couple counseling and parenting counseling for those who are no longer together, separated, or divorced.
2. Communication Skills
Reunification therapy also improves communication skills by removing conflicts or providing solutions to the conflicts which is a permanent solution for addressing future problems as well. In this therapy, all the family members sit together and express their feelings in a productive way to get through the conflicted topics.
3. Attachment Work
As reunification therapy is mostly court-ordered, it works on improving the parent-child relationship with the help of interventions that focus on re-establishing strong attachments. It's all about facilitating better communication skills to resolve past arguments and implying a positive interaction between the two.
Benefits of Reunification Therapy
Reunification therapy is important for repairing relationships between the parents and children without any alienation and disruption. It also fosters a healthy relationship between the two so that everyone can be aligned on the same page after a high-conflict divorce.
Moreover, the benefits of reunification therapy are:
1. Establishment of co-parenting boundaries between the parents after separation or divorce.
2. Reunification also addresses estrangement so that there are no feelings of resentment or anger in parents or children after the divorce.
3. It also works for alienation so that there is no more abuse from a parent. It allows having a healthy and more realistic relationship.
4. Reunification therapy also works on safety planning. It implements appropriate safety planning measures for preventing problems in the future.
Online-Therapy
Best at providing Cognitive-behavioral therapy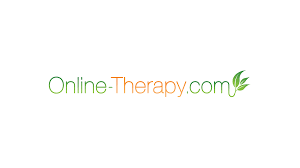 Excellent qualified, certified, and trained therapists
Unlimited communication with the therapist via video, audio, and chat
Offers a therapy toolbox with access to worksheets, journals, and more
Affordable weekly subscription plans to pick from
Getting Help:
Below are the ways to get help through reunification therapy:
1. Court-ordered reunification
Judge orders reunification therapy for better engagement with your child. If your judge or lawyer has advised you to look into reunification therapy, you can search for local therapists in your area that provides services.
2. Working with the therapist
Parents who are willing to initiate this therapy on their own can look for therapists on their own. They can also look for therapists through online mediums.
I hope this blog helps you to understand the importance and working of reunification therapy. Comment down and share your views on reunification therapy. For more such content, connect with us on all social media platforms.
Thanks for reading!