Wellness Guide
Awakening Self-Compassion: The Key to a Better Life
Last Update on August 17, 2020 : Published on June 1, 2020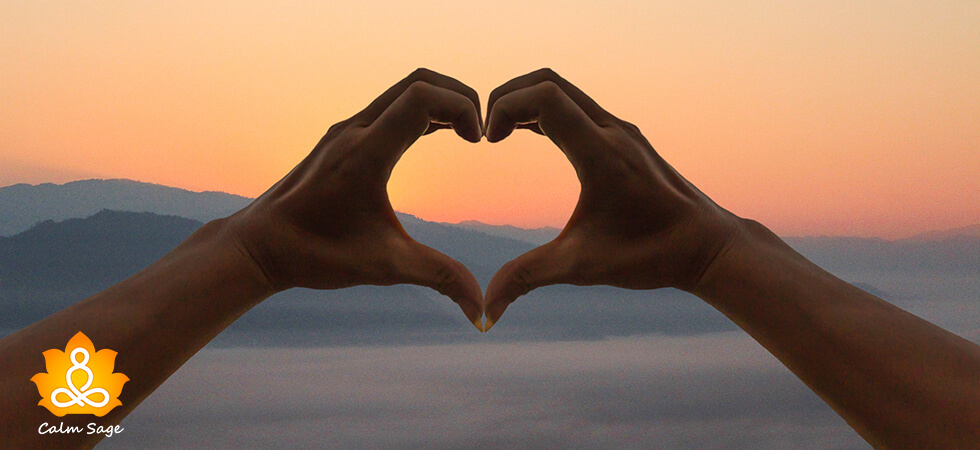 "If you want others to be happy, practice compassion. If you want to be happy, practice compassion."

~ Dalai Lama
Compassion is essential for humanity on one hand and an effective tool for improving the life of self and others.
While we show compassion to others in our small acts of empathy, love, and concern, self-compassion is about extending the same toward oneself. Surprisingly while it is comparatively easy to be compassionate towards others we often face difficulty in practicing self-compassion! Thus, missing on all the benefits that it has to offer.
But, guess what?
Now you will be able to awaken self-compassion in your life with the help of this write-up. So, let the journey of being self-compassionate begin…
What is Self Compassion?
Kristen Neff has done extensive research on the concept of self-compassion. She suggests that self-compassion has three main elements:
Self-kindness. Being understanding and supportive to ourselves, especially during difficult times rather than being self-critical. It is also the ability to refrain from harsh criticism.
Connectedness. Not letting the feeling of "I am not alone" color the perception of your life. It is the ability to recognize our own humanity and realize each one of us experiences pain.
Mindfulness. It is our ability to have non-biased awareness of our life experiences (even if painful). It also involves recognizing one's emotions without judgment.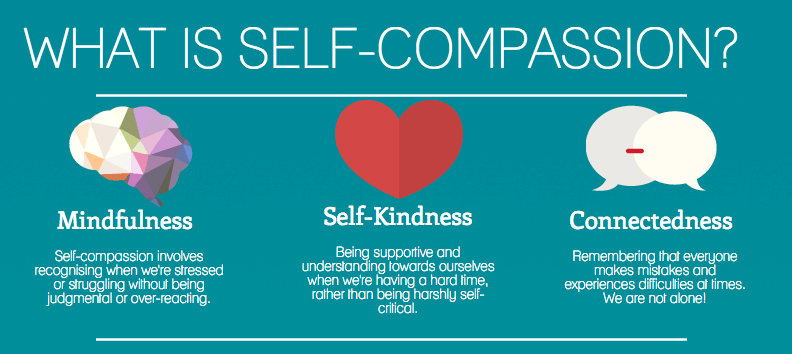 Image source: UMKC.Edu
We Need to Practice Self-Compassion?
The title of the write-up suggests that practicing self-compassion leads to a better life, but that's not all. Practicing self-compassion has a large pool of benefits to offer.
According to Neff et al. study, self-compassion is found to reduce the signs of anxiety and depression, leading to greater life satisfaction.
Practicing self-compassion reduces our tendency to be critical of ourselves. Self-compassion replaces self-judgment to self-acceptance, strengthening our mental wellness.
Self-compassion helps to manage difficult emotional experiences (especially in athletes)
Self- improvement motivation also increases by practicing self-compassion.
Our tendency of over-identification also reduces through self-compassion.
Self-compassion is found to bring higher optimism in greater happiness in our lives along with a more positive affect that is a good mood.
Firestone in a study found that self-compassion also leads to greater extraversion, more conscientiousness, and higher agreeableness.
Another study found that practicing self-compassion is linked with exploration learning, and increase curiosity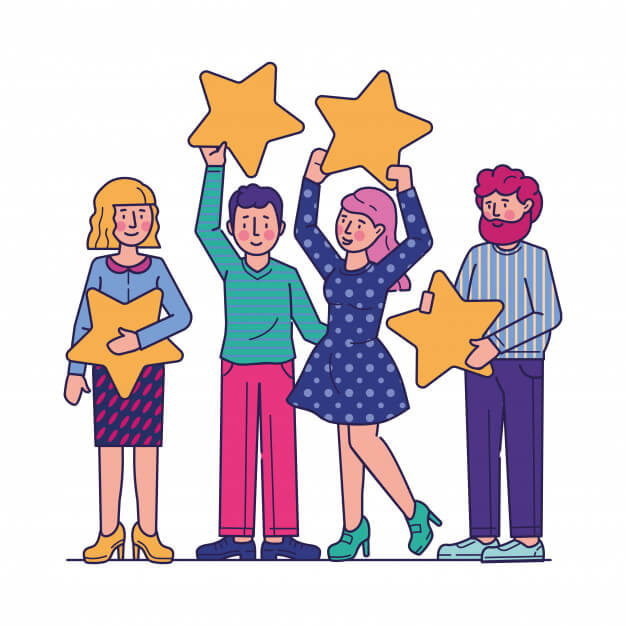 With all these benefits to offer why to miss the opportunity to practice self-compassion on a day to day basis?
How to Practice Self Compassion in Life?
Health benefits that self-compassion has to offer, makes it even more alluring to learn to practice it in our life. Here are some ways in which you can welcome self-compassion in your life and enjoy all the benefits that it has to offer.
The 3 Exercises That Never Go Wrong
Exercise 1: Be your own best friend.
When your friend is in critical times of his life won't you extend your love, compassion, and understanding towards them? Well, then why not be our own best-friend and extend the same understanding to ourselves. Dr. Kristin Neff has shared the following instructions to show self-compassion:
First, think about times when a close friend feels really bad about herself while struggling in some way. How would you respond to your friend in this situation (especially when you're at your best)?
Write down what you typically do, what you say, and note the tone in which you typically talk to your friends.
Now think about times when you feel bad about yourself or are struggling. How do you typically respond to yourself in these situations? Again, write down what you typically do, what you say, and note the tone in which you talk to yourself.
Were you able to identify any difference? If so, ask yourself why. What factors or fears come into play that leads you to treat yourself and others so differently?
Please write down how you think things might change if you responded to yourself in the same way you typically respond to a close friend when you're suffering.
You will be able to explore a whole different way to be compassionate with yourself.
Exercise 2: Taking Self-compassion Break
Things will pile up in your life and in those moments you might be needing a break! The best break you can take here is a self-compassion break. So next time when an overwhelming or stressful situation arises in your life here are the following things to say to yourself:
"This is a moment of suffering" This will activate mindfulness, making you feel grounded and in control of your life. You can use phrases like
"It hurts," "It is painful," or "Oops."
"Suffering is a part and parcel of life" This will make you connect to humanity and realize that all of us experience sufferings in life. To make yourself feel even more comfortable put your hands over your heart or just hold your hands(just soothe yourself). You can also use phrases like- "We all struggle in our lives," or "I am not alone in this."
"May I be kind to myself" Use phrases that will reflect being kind to yourself. Remember, until and unless you are kind to yourself you can't pay it forward.
This exercise will help you explore and work upon all three dimensions of self-compassion.
Exercise 3: Write it down
Penning down is a powerful tool to explore your hidden power of self-compassion.
This exercise is divided into three parts and is suggested by Dr. Kristin Neff.
Part 1 Explore your emotions.
Sit down, think of things that you don't really like about yourself. Write down the emotions associated with it (the way it makes you feel), don't avoid them, let them freely flow in. Just keep writing them down.
Part 2 Write yourself a letter.
Think of yourself as your own best friend who loves you unconditionally. Now, write a letter to yourself as this imaginary friend with special emphasis on the shortcoming that we explored in part one of this exercise.
Part 3 Read it and let it sink.
Now, go out for a walk or take a small 15-20 minutes break. Come back and read that letter, let the words sink in. Allowing self-compassion making you feel soothed and comfortable.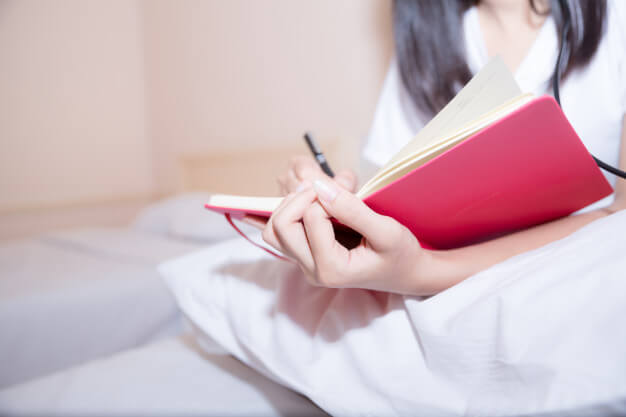 Other Easy & Effective Exercises
Here are relatively easy exercises for you to practice and welcome
Engage yourself in mental acts of kindness like, positive self-talk
Try and practice forgiveness more often in your life
Take time off for yourself and take an emotional break
Start your day with a self encouraging word
Try this template to create your encouraging phrase to start each day with self-compassion.
View this post on Instagram
Videos to Watch on Self Compassion:
Ted Talk on 'The space between self-esteem and self-compassion' by Dr. Kristin Neff
Self-compassion with Kristin Neff
On resilience and self-compassion by Dr. Neff
Imagine if You Were 10% More Compassionate Towards Yourself by Ronnie Grandell
Dare to Rewire Your Brain for Self-Compassion by Weiyang Xie
Self-Compassion by The School of Life
Books to Read on Self-Compassion
To amplify your self-compassion here are some self-compassion books for you to read:
Self-Compassion: The Proven Power of Being Kind to Yourself by Kristin Neff (Amazon)

The 21-Day Self-Love Challenge: Learn How to Love Yourself Unconditionally, Cultivate Self-Worth, Self-Compassion, and Confidence by 21 Day Challenges (Amazon)

Love Yourself Like Your Life Depends On It by Kamal Ravikant (Amazon)

The Mindful Path to Self-Compassion: Freeing Yourself from Destructive Thoughts by Christopher K. Germer and Sharon Salzberg (Amazon)

Self-Compassion: I Don't Have To Feel Better Than Others To Feel Good About Myself by Simeon Lindstrom (Amazon)

The Self-Compassion Deck: 50 Mindfulness-Based Practices by Christopher Willard, Mitch Abblett, and Tim Desmond (Amazon)
Now it is time for you to practice self-compassion and pave the way for a happier and fulfilled life ahead.
Do let us know in the comment section which self-compassion exercise did you try for yourself!
P.S. Take care of yourself and give yourself the gift of self-compassion…
You May Like These Also:
What To Do When You Feel Overwhelmed With Life
How To Overcome Your Fear Of Failure