Depression
22 Gift Ideas To Make Your Depressed Friend Feel Better
Last Update on July 27, 2022 : Published on June 24, 2020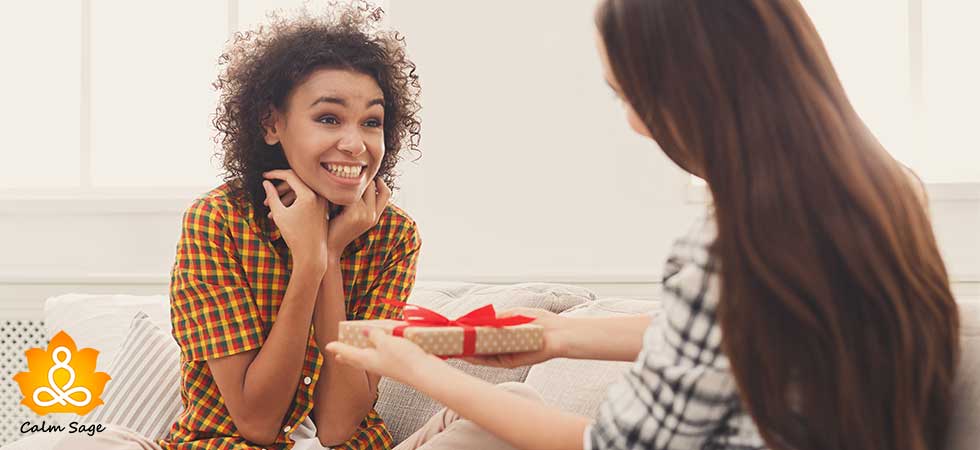 Presenting a thoughtful gift to your friend shows your care, love, and gesture of goodwill. When your friend is facing a rough patch in life and needs your attention, we are sure you are helping them in any way possible. While being with them throughout the therapies, visiting doctors, talking to them, a small gift could enlighten his/her mood and brighten up the coming days as well.
Now you must be looking for gifts for depressed friends or gifts for someone to feel better.
Must Read: 21 Things To Do When you are Feeling Lonely and Depressed
We have compiled a list of gifts to cheer someone up here, so make sure you pick the one for your friend according to his personality and liking. If he or she is hopeless and has a feeling of worthlessness, tell them that they matter to you and present them with gifts that are just meant right for them.
Make Your Depressed Friend Feel Better With These Gifts
Here is the list of gifts you can give to your friends in depression and cheer them up:
1. A Pill Case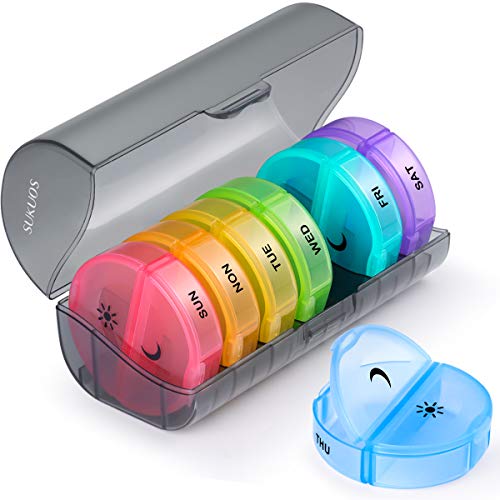 A friend with depression may love the pill case that easily organizes medicines in a specific manner. It is necessary to organize the pills or else forgetting to consume them makes a person vulnerable to further issues. Before they fall into the vicious cycle of forgetting medicine, give them a nice and beautiful pill case.
According to BMJ Journals, patients with chronic mental illnesses adhered to an improved medication schedule after providing compartmentalized pillboxes.
2. Yoga Mat
Yoga has proven to be very helpful in keeping body and mind balanced. Not just this, Harvard Mental Health Letters have suggested that yoga can improve energy, reduce stress, act as a soothing technique, and manage chronic pain. Acknowledge them with types of yoga and a yoga guide for a speedy recovery.
3. Gift Your Friend Goodness of Online Therapy
The best gift for your depressed friend to make them feel better is Therapy! Believe it or not, nothing could be better than consulting an expert, understanding the causes, and finding solutions. Betterhelp.com is one such place to book therapies and make your friend happy.
Select a Plan to Gift Your Friend
4. Gift Card For Body & Mind Relaxing Massage
Probably the best gift for someone with depression as a good massage for 30-60 minutes can do wonders not only for body muscles but also for mental health. According to a study, a deep massage helps in increased endorphins, serotonin, and dopamine and decreases cortisol levels which is overall a good combination for reducing stress.
Also Read: 20+ Stress Reducing Activities For Everyone
Advice: While you purchase the gift card, consult the expert, and go for the one which releases mental stress and focuses on relaxation.
5. Books To Escape Thoughts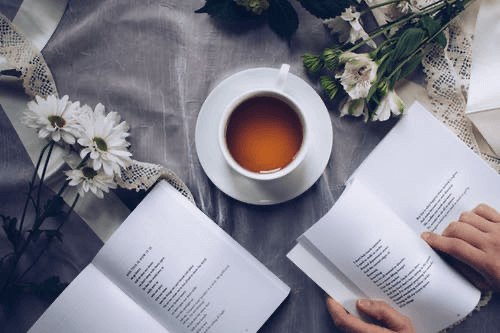 Honestly, when someone is in stressful situations, books do not help until they are chosen correctly. Simple language, attractive book cover, fewer pages, and in the end cheerful messages are things that count.
To ease your search, we have the list of best self-help books and mindfulness books to give your friend in depression.
6. Essential Oils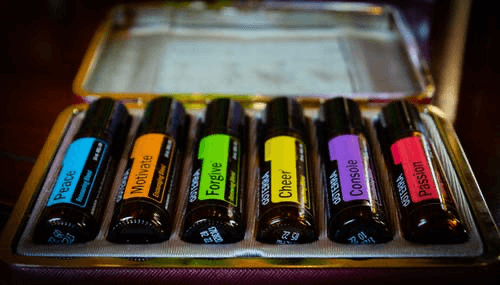 Lavender and Ocean Breeze are the most amazing and essential oils to keep anyone calm and help them sleep. Along with these oils, a diffuser kit could also be added so that the aroma keeps lingering in the room for long and your friend can thank you and himself for having such a great life. This is the best gifts to make someone feel better
Make sure that the diffuser kit is also lovely to look at and its beauty wants the one to light it up.
Essential oils act as a part of a self-care routine. Not everyone buys essential oils and diffuses by themselves but once it's with an individual, they will find themselves free from guilt or negative thoughts. 
Check out 6 Essential Oils for Instant Stress Relief
7. Journal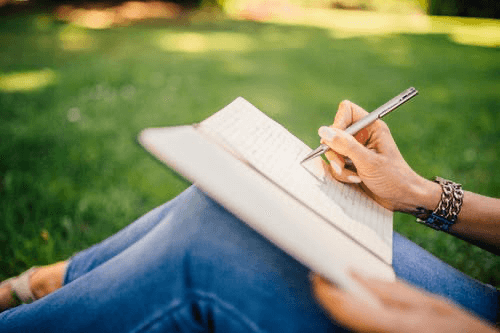 As per the University of Rochester Medical Center, one can control their mood with a healthy expression of oneself. 
A journal cannot just help you with planning your coming days but can also hold your feelings, gratitude, anger or love in its pages and no one will ever know about it. Another one of the best gifts for a depressed friend who is lost in his thoughts and cannot find a way out.
When he or she starts writing a journal, they would be able to get clarity in thoughts and find out what has to be done to improve themselves. How journaling can help for mental health, find out.
8. A Comfortable Or Weighted Blanket
A weighted blanket on the top makes one feel secured and gives a feeling of being hugged. It helps in keeping the one less anxious. Moreover, the pellets filled within the covers are soft and yet add weight to the blanket, thus perfect for a beautiful tight sleep. Another hit in the list of best gifts for a depressed friend.
Such blankets weigh 4 to 30 pounds on average. Research by the National Library of Medicine shows that weighted blankets act as safe alternatives to many mental health treatments as well as reduce symptoms. The consequent relaxation produces good hormones in the body and improves sleep quality.
9. A Personalized Jar Of Messages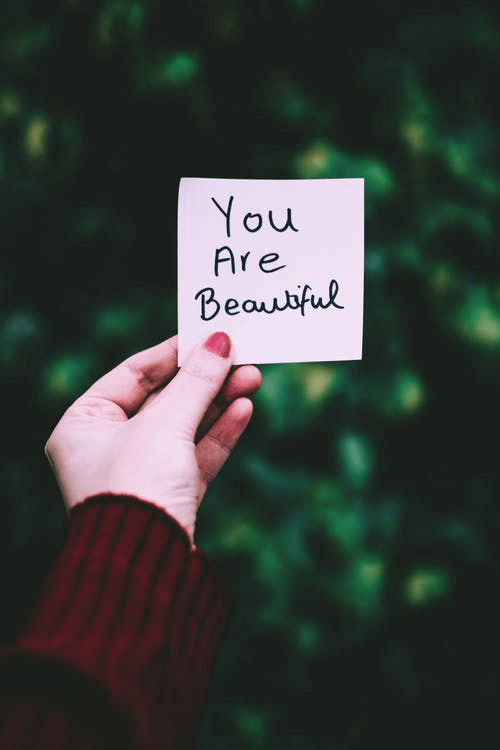 Now you don't need to buy anything for this except some raw materials like a glass jar and few craft papers. It may take some extra effort but well, that counts. Write some inspiring quotes on sheets of colorful paper, fold them, and place them in the jar. Gift this jar to your friend and tell him or her to open one message each day.
This way, he will always keep in mind that you are there for him and still get inspired to do something productive. And you are also able to make your friend feel better.
 10. Plants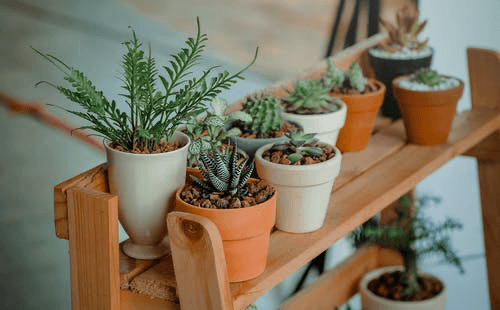 Various studies have shown that houseplants improve concentration and productivity by 15%, reduce stress levels, and boost your mood. In fact, this inexpensive gift has the capacity to jazz up the whole room, be it a simple cactus or a nice flowering plant.
Learn about some of the positive plants that help in boosting mental health and send one or two of them to your friend straight away. Plants themselves have a positive energy that wants one to be friends with them, take care of them and even revert back with new leaves, flowers, and fruits leading to happiness in the surroundings.
11. Furry Friend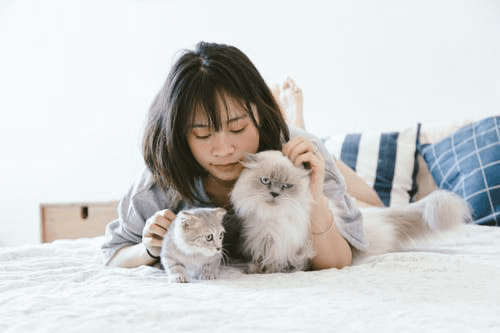 A pet can take away all your sorrows and shower its love so much that there is no space of depression or stress in between the two. This gift for someone in depression is bliss. Your friend can forget their own worries and would love to be around the pet, give them a bath, feed them, and play all day long. Plus, when they sleep back in the blanket with you, it's a moment of peace.
Advice: Make sure that your friend can take care of the pet and is really interested in keeping it. He or she must be able to care for the pet for the short-term or long-term.
12. Cleaning Kit (Help Them Clean)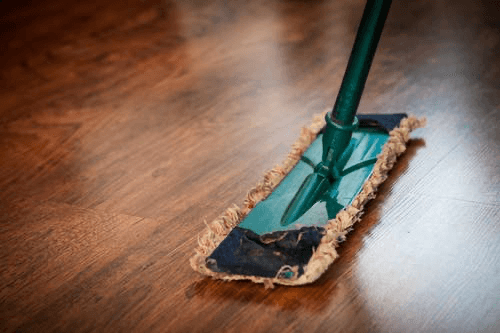 It might look a little off-track to you but many of those facing depression do not care of cleanliness and do not care about the messy room they are staying in. Moreover, this mess brings negativity to the room as well as overall health. If your friend belongs to this genre, he may be in need of a smart cleaning kit.
It is also possible that he or she might not be ready for this, so better help them to get up and ask them to start with small things. For example, cleaning the bed-side table or simply folding the blankets.
13. Worry Monster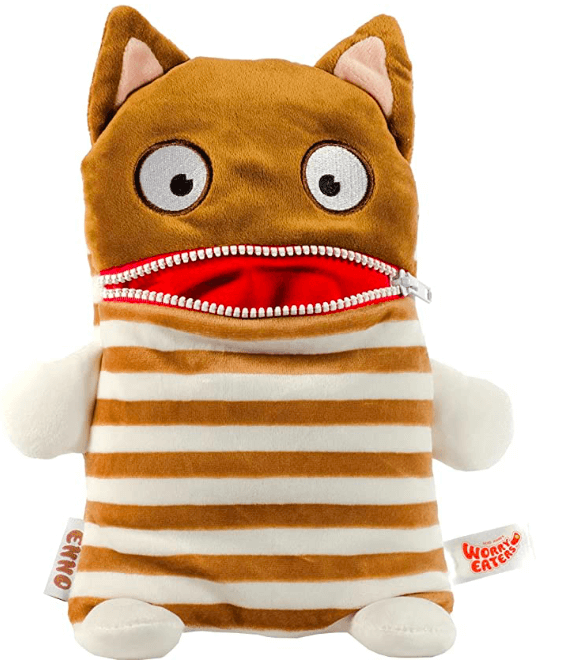 Do you think your friend is worrying too much? Worry Eater is an amazing gift for a depressed person as its soft and plush skin acts as a friend in need and it also eats all the worries. Though it may sound a little kiddish at one end, you never know what can make your depressed friend happy at an instant.
Just ask your friend to write all the worries and let the monster eat them all. Now, why to think of them anymore?
14. Self-Care Or Pampering Kit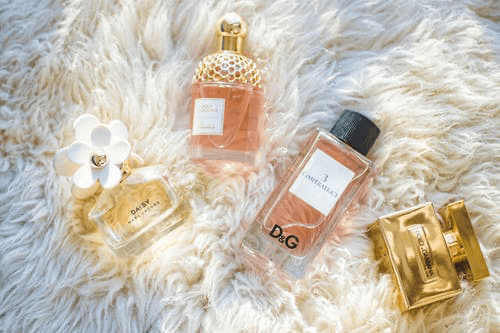 Who doesn't like fancy toiletries? Some of us even love to pick them from the hotel bathrooms, know? Because we believe that they can do so much wonders to our skin or hairs like our regular products cannot. Plus their packing, fragrance, and colors are always so catchy.
So why not to give a pampering gift to a depressed friend? Bubble bath, hot oil treatments, face mask, manicure or pedicure kit, body spray, lotions, shampoos, and what not are admired by anyone. Moreover, try to include scented candles and a meditation CD along with the kit. Your friend would love you more than ever.
[ Related: How To Make Time For Self-Care? 7 Tips When Running Low On Time ]
15. Pack Of New Socks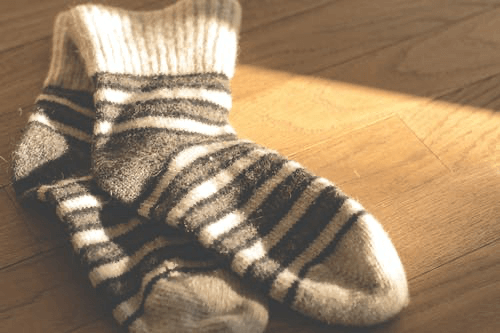 A comfortable pair of cozy socks are one of the best ways to start when someone is facing acute depression. We understand that your friend doesn't want to get out of bed and just wants to relax . These socks act as an energy recharger and thus one of the best gifts to make someone feel better.
16. Subscription To Headspace or Calm App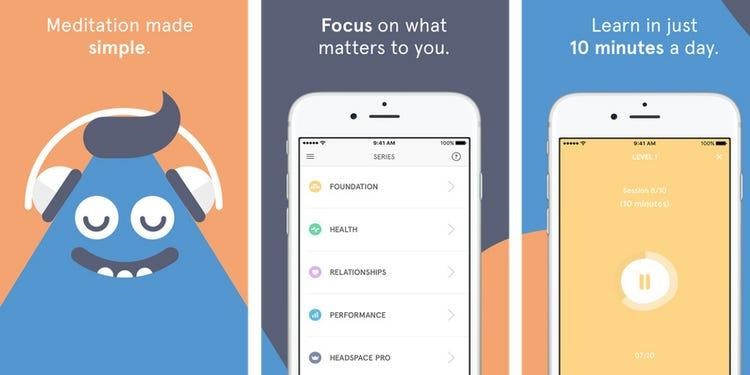 Headspace app is a great help for those friends who are going through a rough patch and need some peace alone. Gifting a subscription of the Headspace or Calm app helps with meditation and mindfulness. A basic pack includes a beginner's course that guides you through the essentials of meditation like breathing mindfully, focusing, and sleeping peacefully.
These apps are very user-friendly and contain high-quality infographics to instantly soothe your friend's mind and hence, acts as an amazing gift idea to make your depressed friend feel better.
17. Light Therapy Lamp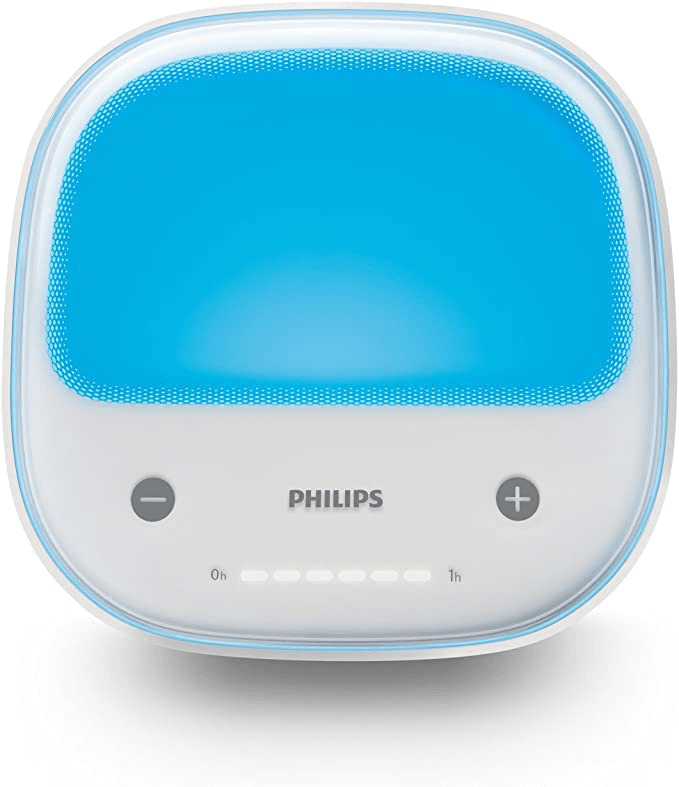 Although it is always advised to use light therapy after asking the therapist, one can give their depressed friend any of the best light therapy lamps to encourage them for renewed energy. This gift is especially good for those friends who live in regions where there is a lack of sunlight. These lamps improve mood swings, insomnia, constant anxiety, depression and other mood disorders.
18. Let Them Be Creative
Brightening their creative side could be a great option for self-care as this brings creativity outside and makes the person enjoy the present moment. Being in the moment means forgetting what has happened before and what will happen next. How can you help your friend?
Gift them adult coloring books so that they can spend meaningful time alone.
Calligraphy guide, book, and pens to imbibe a new skill and spend time creatively.
19. Free Stress Management Book:
Books are the best friends of humans. Not only they enhance our knowledge but sometimes work as a coping technique. so CalmSage is giving you free stress management book to help your friend cope up with depression.
20. Recovery Diary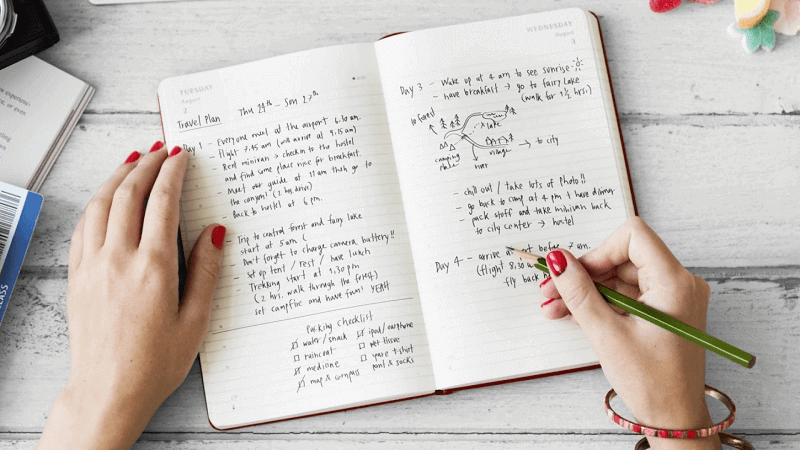 Give your friend a diary which could also be called a Recovery diary. This diary can be used by your friend to write their feelings, track their thoughts and mood in order to find the whole passage of thoughts.
Also, this recovery diary could be used to show a personal trainer or therapist later. One can find out how gratitude journaling is so peaceful by using this diary and hence can be gifted.
21. Noise Canceling Headphones
Noise-canceling headphones may help you in maintaining safe distance from all the disturbing noises around you. Along with that, it even offers you a chance to play good music, meditation music, favorite songs and even nothing. Just ask your friend to put them on and forget the outside world for a while. Let them look into themselves and be at peace.
22. Sweatshirt
A big hoodie or sweater means comfort and warmth at the same time. We recommend you to give your friend a comfortable sweatshirt which not only makes them look cute but also gives you a chance to be yourself. The feeling of loneliness comes down to some extent and the warmth is certainly beautiful.
Gift From CalmSage:
Set This wallpaper to your mobile cover that reminds you that everyone has a different story and don't compare yours with others. so Stay Calm and Stay Happy.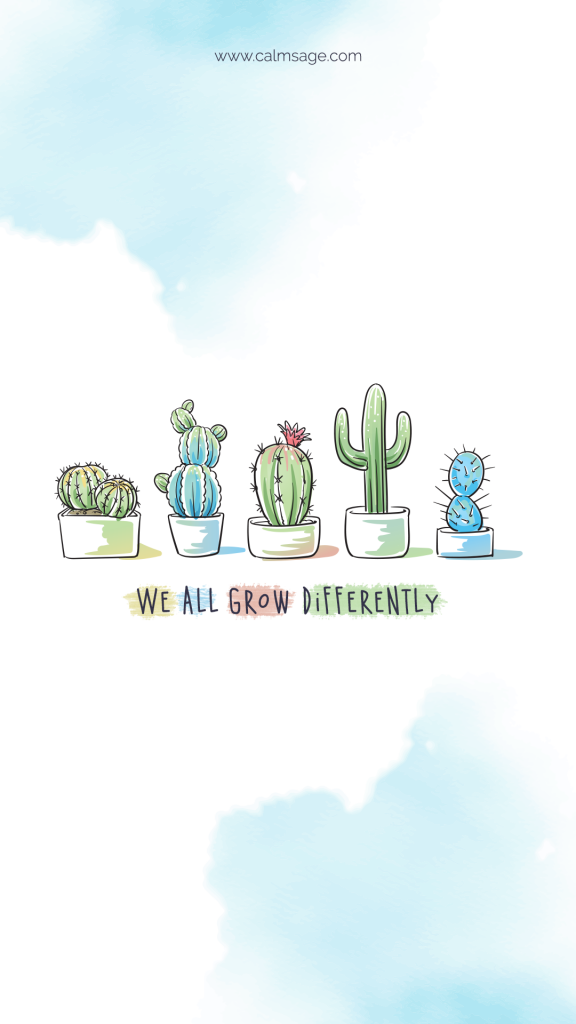 Frequently Asked Questions:
1. How can I help my friend with depression?
A friend in need is a friend indeed. Help your depressed friend by listening to them without judgments, asking them to open up about their feelings, keep a check on their signs of depression, and encourage them to ask for help.
2. How do I encourage someone who is depressed to help them overcome their depression?
Express your friend that you care about them and accompany them for the treatment. If your friend agrees, set online counseling for them and tell them you are there for them.
3. Is it a good idea to write a song for a depressed person?
Yes, indeed! A good cheerful song with pumping lyrics would help your friend to cheer up. To make things better, ask them to sing along with you and kill the stress together.
4. Would gifting your friend can really helpful?
Yes. A gift will show your friend that you care for them and they are not alone in this complicated world.
Wrap-Up! What is the best gift you can give to your friend in depression?
Apart from sending gifts to the friend struggling with depression, try spending time with them in your free time. You can take him or her for coffee or in the natural environment for a walk. Understand his thoughts and feelings and if required, ask an expert to deal with them.
We are here to help you! Just write us in the comments section below or send us a message on our Facebook page.
You May Like These Also:
How to Help Your Partner Deal with Depression?
Types of Eating Disorders: Signs and Symptoms to Look For
An Overview To Types of Anxiety Disorders Therapies
Positive vs Negative Reinforcement: Which Is More Effective?