Self Help
5 Best Online Domestic Violence Support Groups
Last Update on June 21, 2021 : Published on June 21, 2021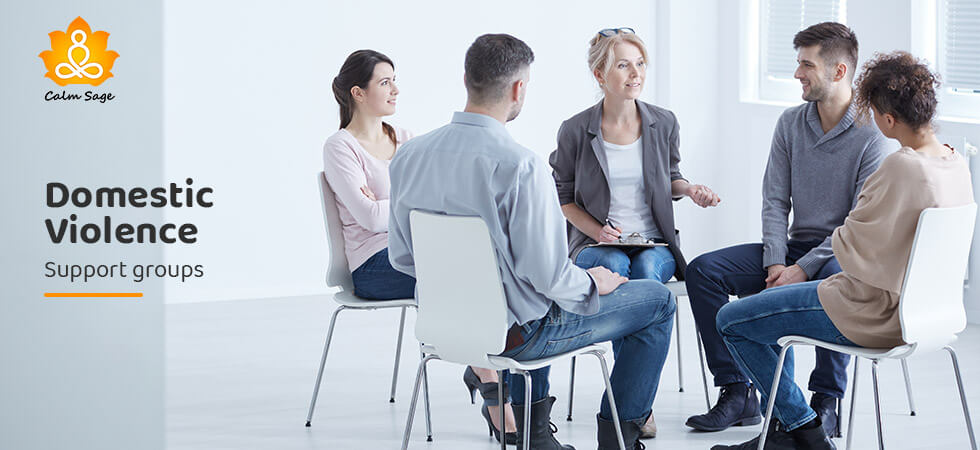 Healing from something as emotionally, mentally, and physically traumatizing as domestic abuse or domestic violence isn't easy. But, talking about it and sharing one's experiences with people who've been through the same can play a big role in healing.
Communicating helps people make sense of their experiences and it also offers support, acceptance, and reassurances from others with similar experiences.
Below, I've compiled a list of some of the best domestic violence support groups online where you can get help, support, validation, and resources for the future.
5 Best Online Domestic Violence Support Groups
1. National Domestic Violence Hotline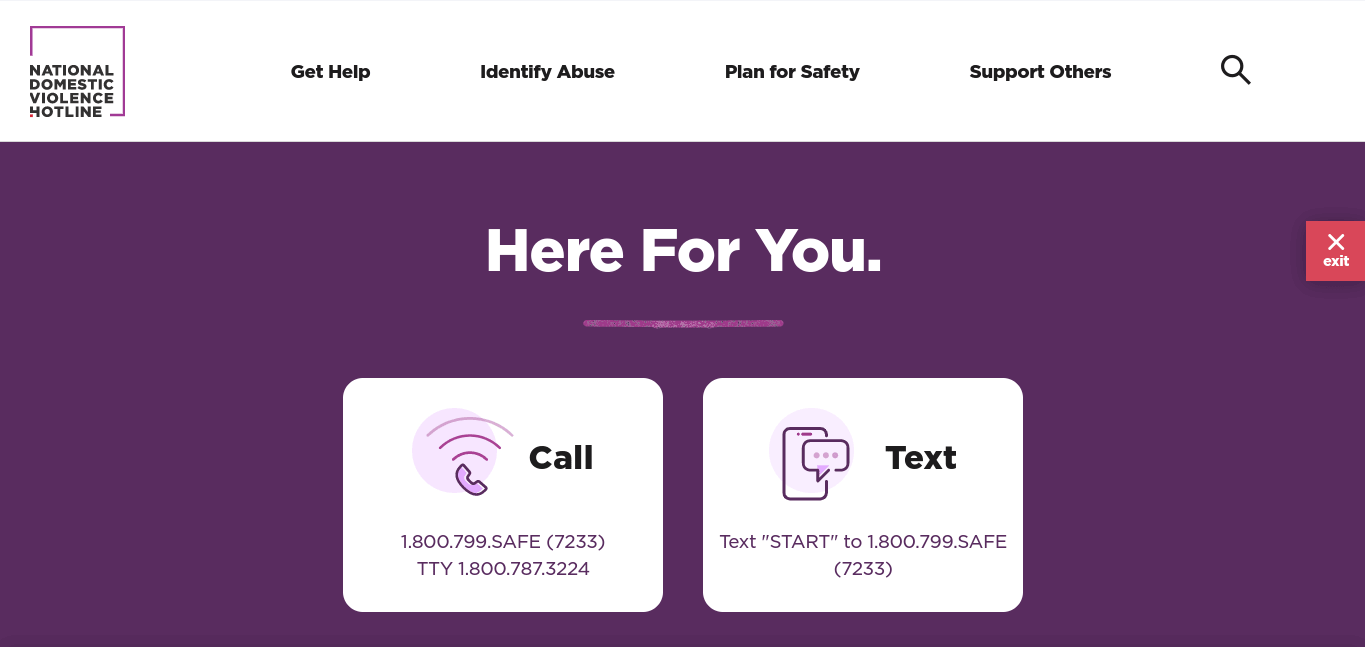 National Domestic Violence Hotline is one of the best choices Domestic Violence Support Group when it comes to seeking immediate help. Offering help 24/7, 365 days a year, NDVH provides resourceful and useful tools to support domestic abuse survivors.
If you reach out to National Domestic Violence Hotline, you can expect trained advocates that can offer you free, confidential, safe support and information in over 200 languages around the globe.
With two and a half decades of experience supporting domestic abuse survivors, NDVH is an ever-growing community that can you find support locally that meets your needs.
Visit National Domestic Violence Hotline here.
2. Hope Recovery

A non-profit organization, Hope Recovery specializes in helping and supporting adults and survivors of abuse and trauma.
Founded in 2013, a group of friends who had a passion for helping others going through the same situations as they had, decided to start their own online support forum for Domestic Violence and provides helpful resources to those struggling with trauma recovery.
Hope Recovery also offers a variety of resources such as newsletters, workshops, etc to help its members. Along with a domestic violence recovery group, Hope Recovery has several support groups for PTSD (Post-traumatic stress disorder), a faith-based support group, and also a male survivor support group.
3. Fort Refuge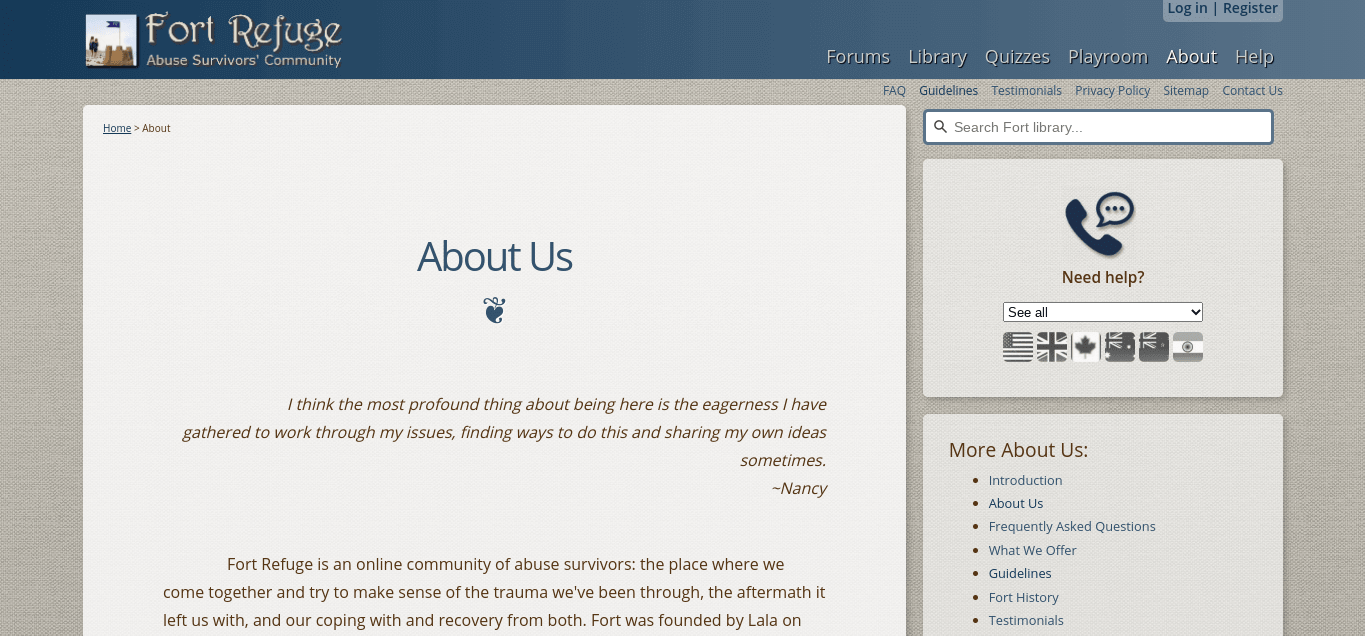 An online community of abuse survivors, Fort Refuge is a safe place where survivors come together to share and talk about their trauma, the aftermath of it, and how they are coping or recovering from their experiences.
Founded in 2008, Fort Refuge is an ever-growing and evolving community committed to helping thousands of abuse survivors. The online community is anonymous and doesn't accept donations and payments.
The membership to Fort Refuge provides access to a survivors-only forum and chatroom where people can share their experiences openly and honestly without any shame or judgment. The membership is offered to any domestic abuse survivor over the age of 16.
If you visit the website, you can also access useful resources such as online articles, documentaries, books, and poetry by survivors. Not as big as other online domestic violence support groups, Fort Refuge is a community made for survivors by survivors of domestic abuse.
4. Love Is Respect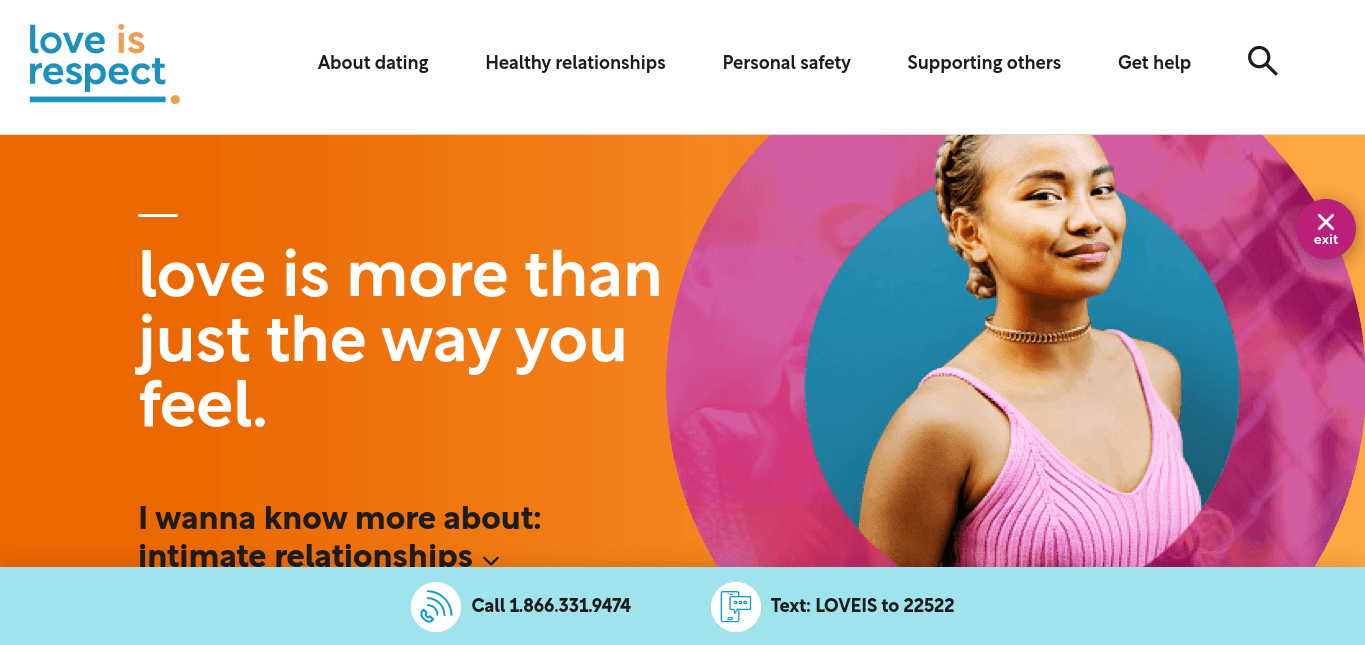 Love Is Respect is a project by the National Domestic Violence Hotline and offers 24/7, round-the-clock support and information to young people (aged 13-26) on romantic relationships. They also provide support to family members and friends, counselors, and others via phone, text, or live sessions.
Love Is Respect is one of the best support services for teens and aims at providing a safe and inclusive environment to young people where they can access support and information tailored for their needs.
The support service also provides tools such as quizzes, interactive activities, and testimonials to promote and foster healthy relationships and the tools to prevent abuse in the future.
5. MaleSurvivor

Not only women but men are also victims of sexual and domestic abuse. MaleSurvivor is our next choice for Online Domestic Violence Support Group. Finding a safe space to share their feelings on their own terms and without judgment or shame is important. MaleSurvivor, for 25 years, has been a healing community that provides thousands of men to foster communication, hope, and healing.
MaleSurvivor is a non-profit public organization that has committed to prevent and heal stigmas surrounding sexual assault against men and provides support via research, education, advocacy, and activism.
Established in 1995, MaleSurvivor has over 14,000 members from approximately 200 countries. Funded via donations, MaleSurvivor is dedicated to offering support to men at any stage of their healing process. With their online forum and moderated discussion board, men can share and chat 24/7 without shame and judgment.
Benefits Of Support Groups
If you are a survivor of abuse or domestic violence, talking to someone either professional or someone who's experienced the same as you can help! The best thing about online support forums is that you can find support and help 24/7.
When you feel like no one around you understands what you've been through, having a support group to offer you a safe, non-judgmental space to speak up can help sort through your feelings, thoughts, and emotions.
Another wonderful benefit of joining a support group online is that they can offer you an anonymous identity option to help you protect yourself and your privacy.
Plus, we heal better when surrounded by people who understand what we're going through or have through. Having a support group can help you recover with less hassle and challenges while also providing you with lots of useful information and resources to aid you in the future.
Read: How-To Build & Maintain A Healthy And Strong Support System
Final Words:
These online domestic violence support groups I've mentioned can help you heal and recover from domestic abuse, sexual trauma, and all the emotions and feelings they accompany.
If you or someone you know are experiencing domestic violence or abuse, please do not hesitate to contact your nearest helpline number or reach out to the above-mentioned support forums.
If you need additional support or you know any online domestic violence support group which you like to nominate you can contact us at info@calmsage.com as well.
We are here to support you, always!
You are not alone!
Next Read: