Mental Health
10 Common Symptoms Of Paranoia That You Should Know About
Last Update on November 11, 2022 : Published on April 25, 2021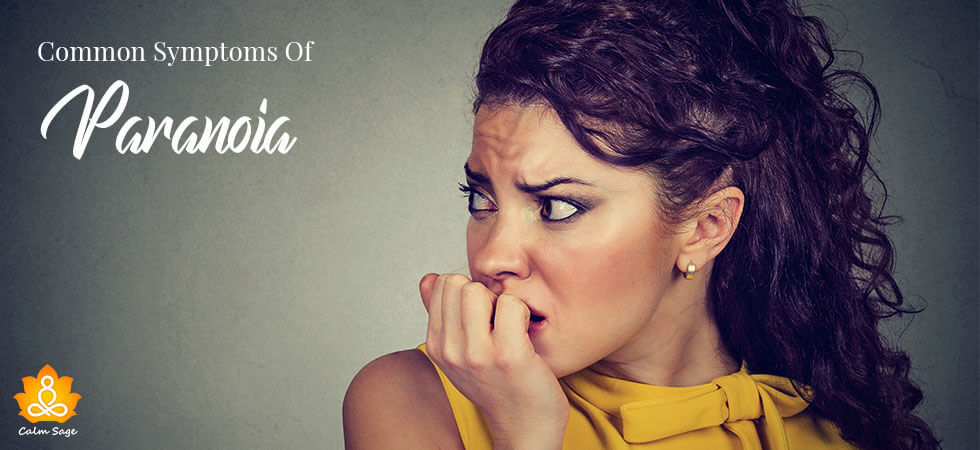 Paranoia is a major symptom of some of the more serious mental health disorders, some of them being Schizophrenia and delusional disorder. Paranoia can also be a symptom in people with personality disorders and psychotic disorders such as bipolar disorder and severe depression.
It is important to understand some of the most common symptoms of paranoia that a person can experience. When someone struggling with paranoia disorder, they can experience multiple of these paranoia symptoms at the same time. If the signs and symptoms of paranoia are frequent and severe, then it can be a sign of immediate psychiatric attention.
A Brief Overview Of Paranoia
Paranoia is that feeling you get when you're being threatened or when you feel people around you watching you or acting against you. Paranoia can occur to a lot of people even if you're not struggling with a mental health disorder.

Some of the common causes of paranoia can be:

Getting little to no sleep
Experiencing high-level stress
Excessive substance use
Having dementia or Alzheimer's
Having a psychotic or personality disorder

Paranoia and its symptoms can be treated with the help of a psychiatrist. A professional can help you overcome symptoms of paranoia through talk therapy, medications, and making some lifestyle changes.
Related Read: 5 Simple And Effective Ways To Get Rid Of Paranoia
If you or someone you know are struggling with the signs and symptoms of paranoia, it is recommended you seek professional help from a licensed and trained psychiatrist.
What Are The Symptoms Of Paranoia?
Some of the most common symptoms of paranoia that you need to know about are:
1. Low Self-Esteem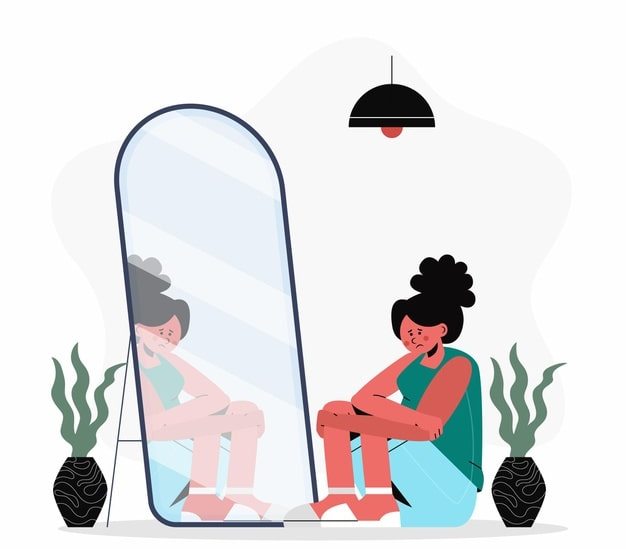 Low self-esteem is not a major symptom of paranoia but it can be a precursor to it, however. A person with low self-esteem might develop paranoia or other related psychotic disorders but not in all cases. If a person is experiencing low self-esteem along with other symptoms of paranoia then it is something to be taken seriously.
2. Insomnia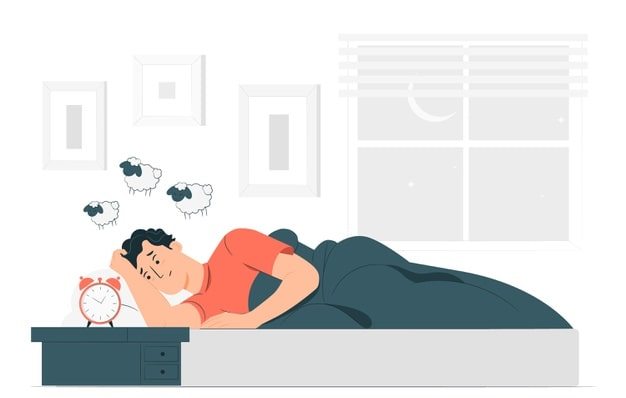 Another symptom of paranoia is insomnia. Paranoid people face difficulty calming their minds enough to get a good night's rest. When they do get sleep, it is a disruptive and fitful sleep with recurring, disturbing, and vivid nightmares. This lack of proper sleep can worsen their paranoia as well.
Please note that people with insomnia might not always experience paranoia. If you or your loved one do not show other signs and symptoms of paranoia, insomnia might be a symptom of an underlying sleep disorder.
Also Read: Relax Yourself: Here're Natural Home Remedies For Good Sleep
3. Isolation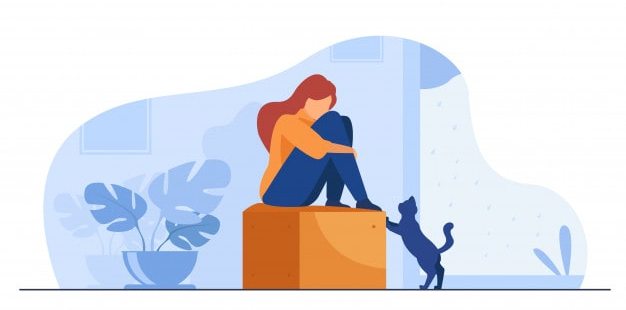 People with paranoid personalities tend to be isolated. They cannot trust others and because of this, they feel better when they have no social contact. Being around people might make them feel worried about what others may think of them hence they choose to isolate and not interact with others.
This isolation is not just socially, though. It can make going to the grocery store or going to work difficult or impossible as well.
Also Read: Effects Of Social Isolation On Mental Health
4. Loss Of Control
Paranoia may make a person feel completely out of control and powerless about their condition. They might feel out of control in social situations and feel like other people have control over them which may make them feel powerless.
People with paranoia frequently find themselves stuck in a rut and they feel unproductive as they feel having no control over their lives or themselves most of the time.
5. Depression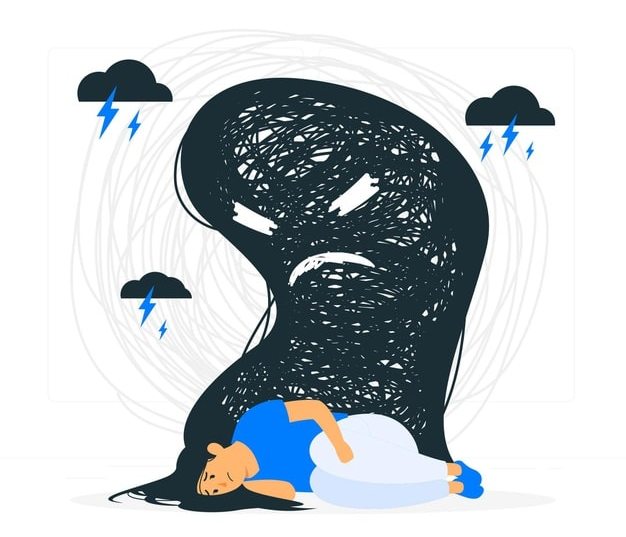 Experiencing symptoms of depression does not mean that a person is paranoid. Depression, usually in such cases, might be a sign of a person developing a paranoid personality or a delusion disorder. People with paranoia may experience symptoms of depression and despair during a paranoia episode.
6. Mistrust
People with paranoia have an irrational sense of mistrust towards others and everything. Every person they come into contact with might look suspicious to them. People with paranoia find it difficult to trust what people say to them. This includes the words of doctors, family members, friends, and media.
This feeling of mistrust can make them fearful of going in public including eating out in restaurants, shopping at the grocery store, etc.
7. Hypersensitive & Defensive
One of the common symptoms of paranoia, hypersensitivity, and being defensive can make a person feel like they are being personally attacked by others. People with paranoid personalities receive criticism with a sense that the other person means harm. They are suspicious of others' motives and that can make them act defensively.
Also Read: What Is Defensive Behavior? Signs, Types & Impact Of Defensiveness
8. Hallucinations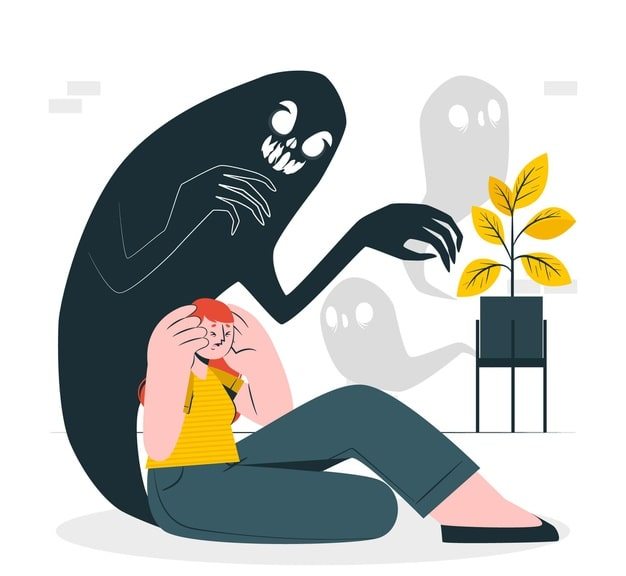 As I mentioned before, paranoia is a major symptom of schizophrenia as well and that means that it can be accompanied by hallucinations. People with paranoia might experience hallucinations too. They might believe that they are being watched constantly or are being followed.
Paranoia can also make them hear sounds or smell aromas that are not there. These signs of hallucinations can be a major symptom that a person is struggling with the symptoms of paranoia.
Also Read: Childhood Schizophrenia: Symptoms, Causes & Treatment
9. Disorganized Behavior & Speech
Paranoia may drive many people to develop disorganized behaviour and speech patterns. Meaning, that sometimes their speech may be difficult to understand i.e., either too slow or too fast or they might have a poor sentence structure that it might not be easy to put together what they are saying.
People with paranoia may also act in a way that may seem abnormal to others but to them, their actions might be rational and sane.
10. Suicidal Behavior & Thoughts
Many people experience suicidal thoughts and behaviors when they are dealing with paranoia. They feel out of control and feel as if they are being lied to and controlled by others. This kind of thinking may lead them to find ways to end and escape from such situations.
Please note, that not all people who experience suicidal thoughts and behaviours have paranoia.
If you or someone you know is having suicidal thoughts, please immediately contact your nearest helpline number or reach out to any of these helpline numbers:
AASRA: 24/7 helpline number: 022 27546669
Sneha India: 24/7 helpline number: 044 24640050
One Life: 24/7 helpline number: 7893078930
Vandrevala Foundation helpline number – 1860 2662 345
NAMI helpline number: 1-800-950-6264
Getting Professional Help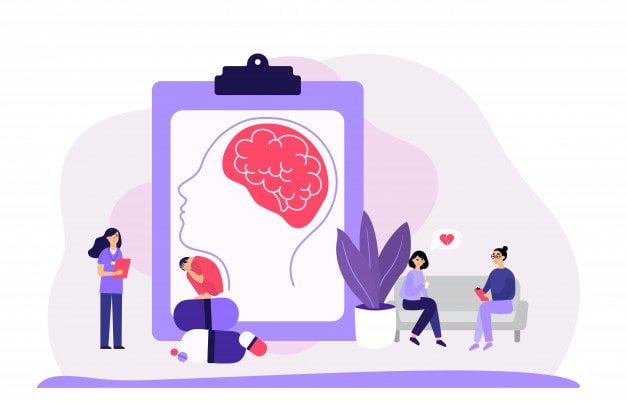 Seeking professional help from a licensed and trained psychiatrist can help people living with paranoia or symptoms of paranoid disorders. There are online therapy platforms such as BetterHelp, Talkspace, etc. that can provide appropriate therapy and assistance to help treat paranoia or symptoms of paranoia.
If you or someone you know are struggling with the above-mentioned signs and symptoms of paranoia, it is recommended you seek professional mental help. For additional assistance, you can always connect with us or write to us at info@calmsage.com.
Also Read: The Importance Of Therapy In Your Life
I hope this article helped you understand some of the common symptoms of paranoia. For more related content, visit our website or social media pages.
Until next time, take care of yourself and stay safe.