Communication
How To Deal With Criticism Efficiently Without Being Depressed?
Last Update on October 16, 2023 : Published on August 10, 2020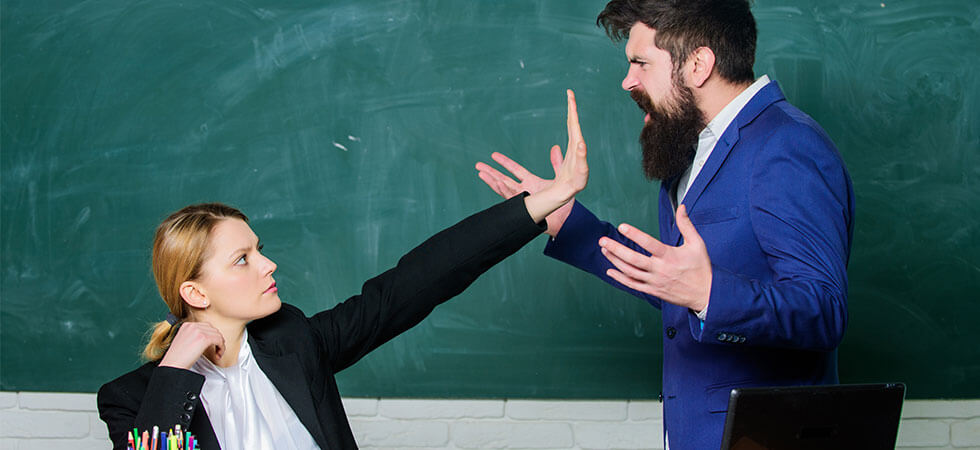 Criticism could be unpleasant. It could be ugly! But do you realize it's in your hands to turn it for your own advantage? 'How do you handle criticism', lies in your hands only!
Many of us tend to get angry, start overthinking, get demotivated, and even fall back in depression. Do you know that Katy Perry faced a similar situational depression after being criticized and getting unexpectedly less fame for her album in 2017? Yes, it can happen with any of us. Be it our bosses in office, friends in college or relatives at home, it is you who should know how to deal with criticism.
"Any fool can criticize, complain, and condemn–and most fools do. But it takes character and self-control to be understanding and forgiving."–Dale Carnegie
What Is Criticism?
Criticism is an evaluation by one party of another to find merits and demerits of their activities. Now, this is usually considered negative. For example, when someone is negatively judged for their performance in office or a newly released movie is not doing great due to certain reasons.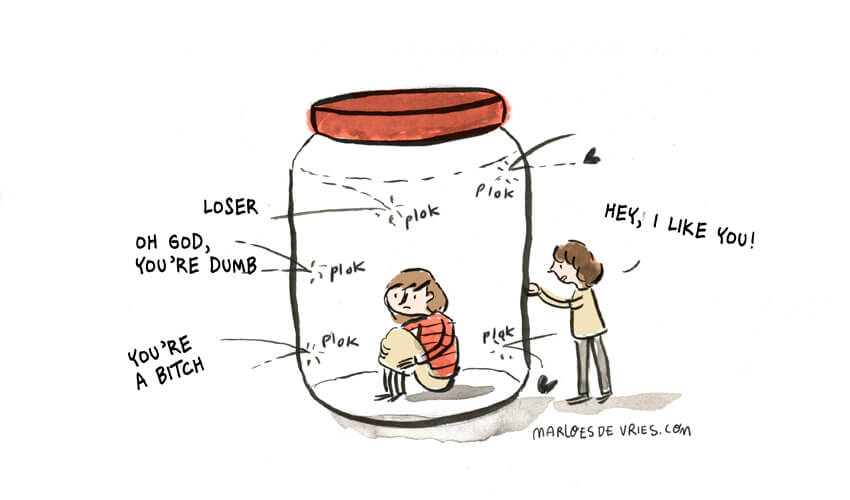 We won't say that all criticisms are bad, rather some of them inspire you to take the right path. But we understand if their constant cycle has bogged you down with negative thoughts.
All said it's time to realize how to overcome criticism now.
How To Deal With Criticism Smartly?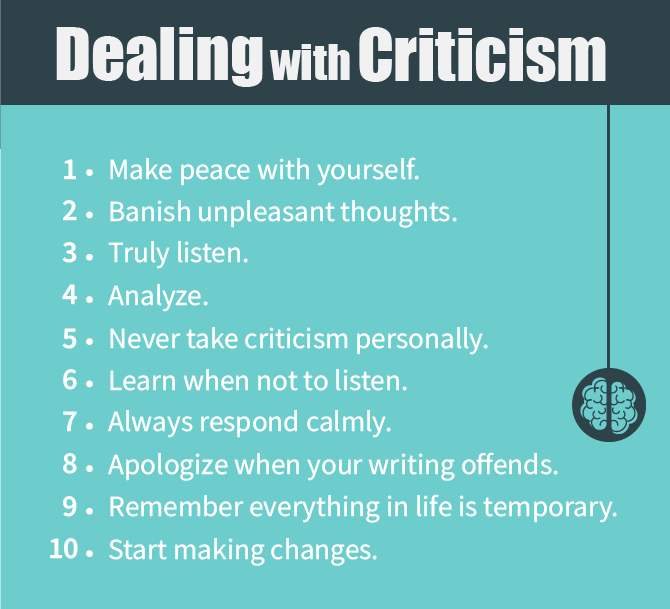 1. Assume That Criticism Has Been Done For Good
Often we jump to the poor conclusion and start believing that this criticism is the life now. However, we forget that it is just one point of view, and this view can be used to improve things further.
There might be a few cases that the critic really wants you to feel ashamed, if yes, then take a deep breath and follow more.
2. Detach Yourself
Ok, so it really tough to bear the over impulsive thoughts after someone has criticized us. But let's just not take it personally. Make yourself realize that this point of view is not acceptable by you, and this opinion is not even considered.
But while doing so, you need to be confident enough and finally give no ear to the same.
3. Realize Whether It's Hate Or Criticism
Criticism might not always want to benefit you. When there is hatred in the game, the person on the other side would not like to see any kind of improvement in you. He would always try to make you feel ashamed, insult you in front of people
Understand that criticism would want you to improve your status, but hatred wouldn't.
4. Listen Calmly
When you begin to calm your breath down, you already know how to deal with criticism. Sometimes heated arguments bring out so many things that we did not imagine, and such criticism becomes a fishbone.
So listen with patience and keep yourself calm without being defensive immediately. Now, this patient listening can tell you whether you are getting constructive feedback or not. If it's a No, SMILE BACK.
5. Manage Your Stress
In order to understand how to overcome criticism, you might want to calm yourself first.
NO ONE CAN MAKE YOU FEEL LOW, ONLY YOU CAN. Believe in the mantra and make your self-esteem stronger than ever!
We recommend a set of applications that are helpful in managing stress, and you will never want to fall in a depressed state. Or they make you stronger at the core, so keep up and download them today.
6. Value Yourself
Well, take it most seriously! No matter whatever and how many criticisms are coming up, you need to accept that nothing matters to you more than yourself. Once you know it, let all the feedback come in. From here, you are going to decide which ones to kept and rejected. Hell yeah, your choice matters above all.
7. GROW
At last, just know that you simply want to GROW. Some criticisms become the branch of your own growth so do not miss them. After making a choice whether you want to listen or not, choose to move ahead, up and up! We bet you cannot be stopped!
It's A Wrap
The bottom line of all these suggestions lie around one thing: How to Overcome Criticism? And we believe that you can do it with the utmost simplicity and inner strength. So welcome both of them in your life and you would be able to know how to deal with criticism.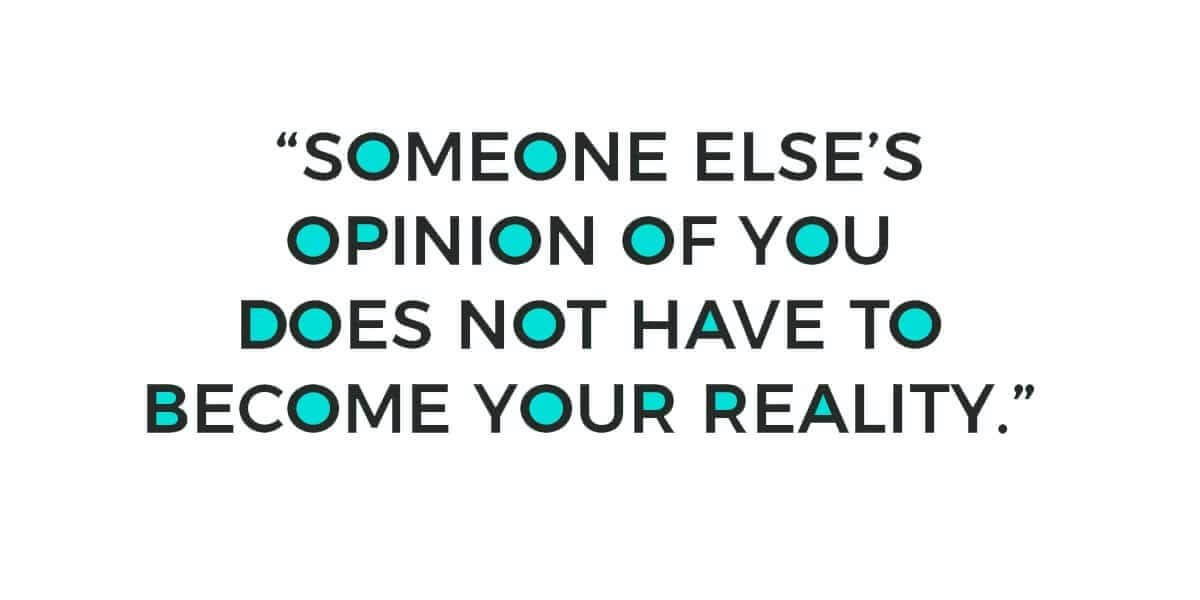 If you have any more suggestions, please help us, and others know how do you handle criticism in the comment section below. Your response, suggestions, and applications are very useful for everyone.
Related Articles:
Mental Health Benefits Of Positive Self Talk
Things I have Let Go From My Life To Find Happiness!
10 Self Improvement Tips To Change Life