Happiness
Guide to Reorganize Your Room | Making it Your Happy Place
Last Update on August 17, 2020 : Published on June 4, 2020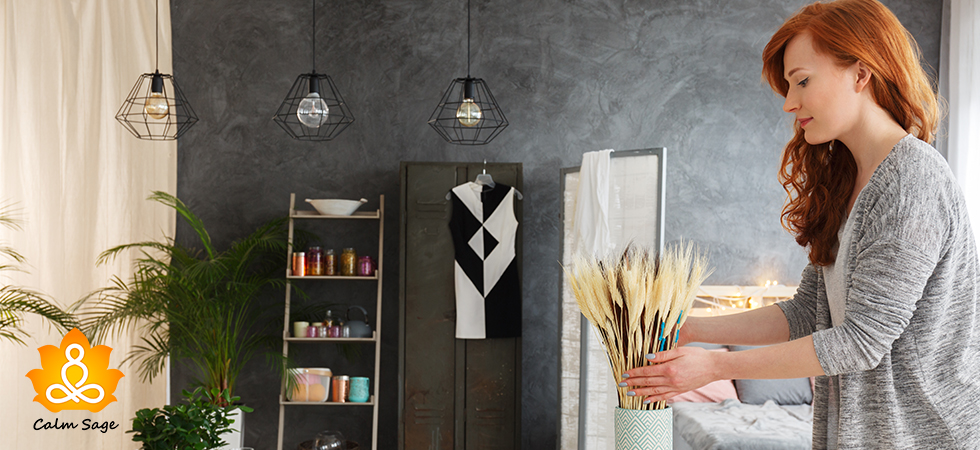 Hey, what are your weekend plans?
Nothing yet? Well, we have something to suggest!
How about making your room cozy and organized?
Well, your room is a place where you spend half of your time and a quarter of your life! So don't you think it should offer you warmth, comfort, peace, and most importantly improve your mental wellness?
Trust me your surroundings have a big-time impact on your emotions and health in general. Time to make your room more organized and attain inner peace (even if for a bit)!
So, how to make your room organized and cozy?
We are sharing 10 ways to make your look more organized and aesthetically pleasant
How to Make Your Room Organized:
1. Turn On Chaos Control Mode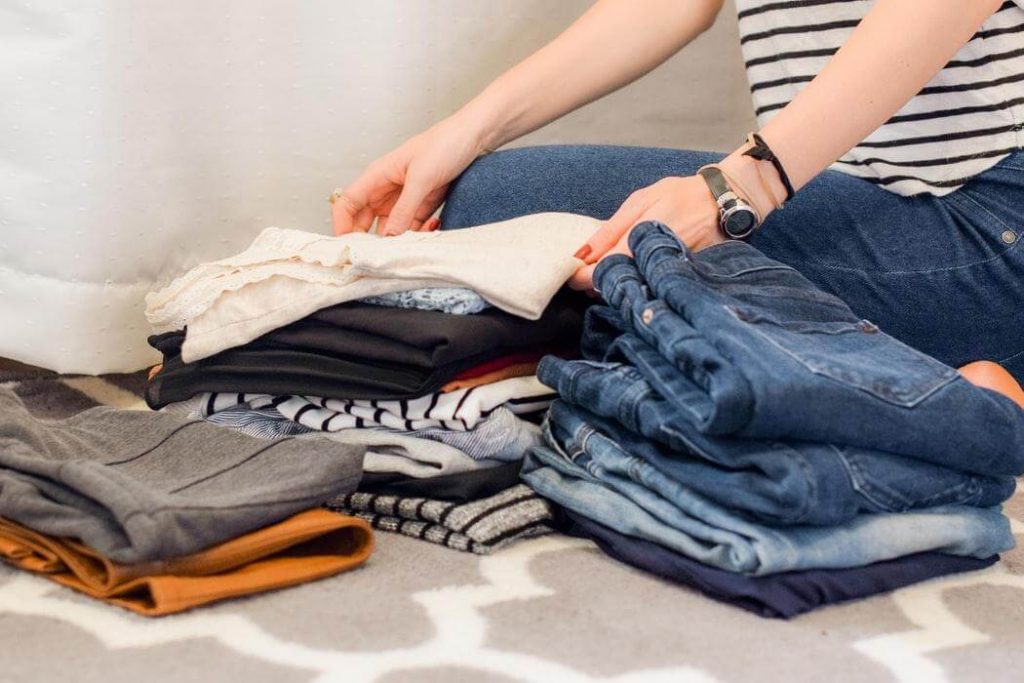 Clutter and bedrooms don't go well together. Plus, clutter around can make you feel over-stimulated, disorganized, overwhelmed, and distracted. So, it becomes important to start cluttering to make your room not only organized but brain soothing as well. Time for you to get rid of those old clothes, accessories, shoes, and everything extra that you have not been using for a month (or more) now. Trust me even the process of decluttering will be meditational for you. The brownie point here is that you will go minimalistic and will be able to give back to the community, making it a win-win situation for you.
2. Make Room for a Plant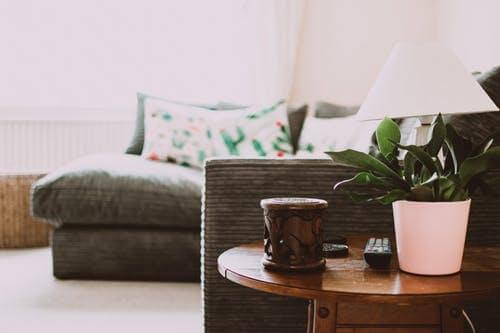 Can we just shift that lamp a bit? Perfect! Time for you to introduce a houseplant in your room and boost your mood. There is a whole list of benefits that indoor plants have to offer, ranging from purifying your air to reducing your anxiety.
Well, not only this it is a way for you to connect with nature, appreciate little things in your life, and taking care of it will surely remind you to take care of yourself. But, make sure you choose the right positivity radiating indoor plant for yourself.
3. Use Color Therapy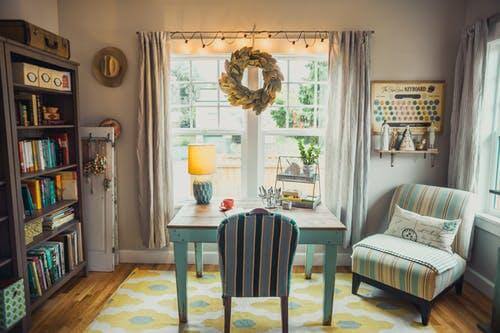 While painting and decorating your room just don't stick to your favorite color, play along a bit. The reason why we are recommending you this is quite simple, colors affect our moods. Depending on whether you are after a happy, stress-busting, or the calming environment around you can pick a color for your walls, furniture, and curtains. Some of our suggestions are- green color for the feeling of happiness, and blue color to boost your mood. Before you pick any color make sure you are well aware of its therapeutic effects.
4. Place Round Edges Everywhere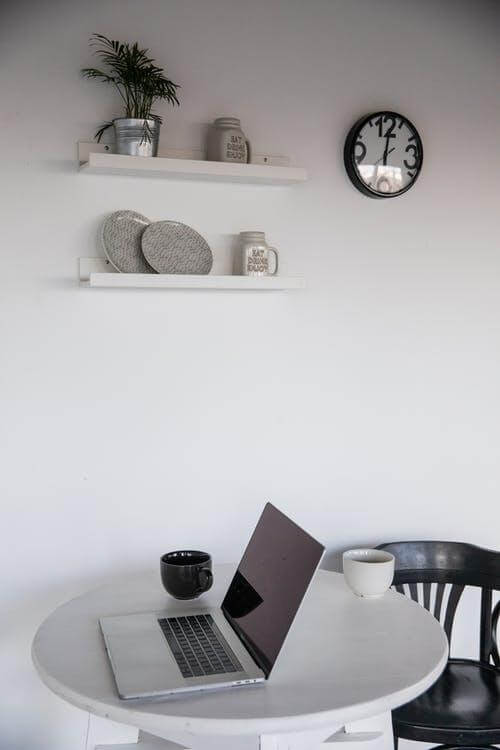 Going to cushions, a side table, or a chair for your room? With scientific support we suggest curvier shapes to be a better choice over edgy ones. Researchers from Harvard Medical School found that curvy objects have a more pleasing impact on your brain, body, and soul over straight and edgy shapes. So, welcome curvy edges and make your room more organized.
5. Enhance your Mood with Aromatherapy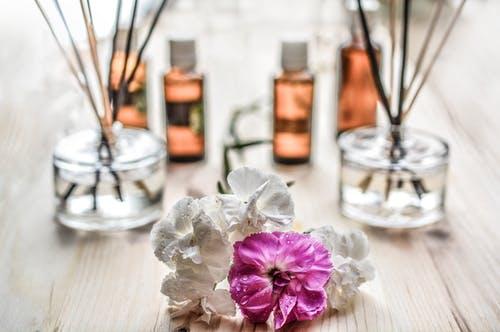 Our senses have a huge impact on your mental wellness especially our sense to smell. If you enter your room and it smells bad your mood gets ruined right there! This makes it important for us to improve or room scents. The first few basic things that can help you here are, taking out the trash each day, not keeping laundry piled up, and don't leave anything back to get stale and stinky.
Along with keeping these little points in mind, you can welcome aromatherapy in your life. There are different ways for you to use aromatherapy like- fragrance candles, essential oils, scents, even flowers, and a lot more. Just make a nice space for them and every evening soak yourself up into it. It will surely enhance your mood and bring you comfort.
6. Let the Sunshine In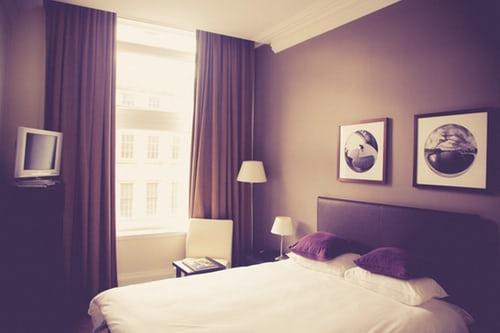 If you have a window in your room that's amazing! But how often do you open it and let the sunshine and fresh air in? Start your day off by removing the curtains, opening up the windows, and removing the gloominess. Sunshine indeed is a powerful mood-lifter and a natural way to set our circadian rhythm. Plus, sunshine will help you feel productive and positive throughout the day.
Oh! And how can we miss the fact that sunshine makes your look room larger and brighter!
But, if your room doesn't have a window to let sunlight in you can use light lamps as well.
7. A Corner to Remind Yourself Who you Are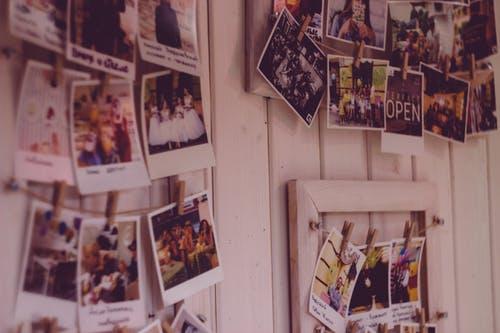 Here, we are not just trying to make our room look organized but also remind ourselves of who we are as a person. All you have to do is make small and important changes such as pictures of your beloved ones, your paintings, medals, accomplishments, and every little thing that reminds you of who you are. You can also dedicate a wall or corner of your room for this personal element. It will be a visual reminder of people and things that you are blessed to have in your life. Do give it a shot!
8. Don't Forget to Keep Your Gratitude Journal Handy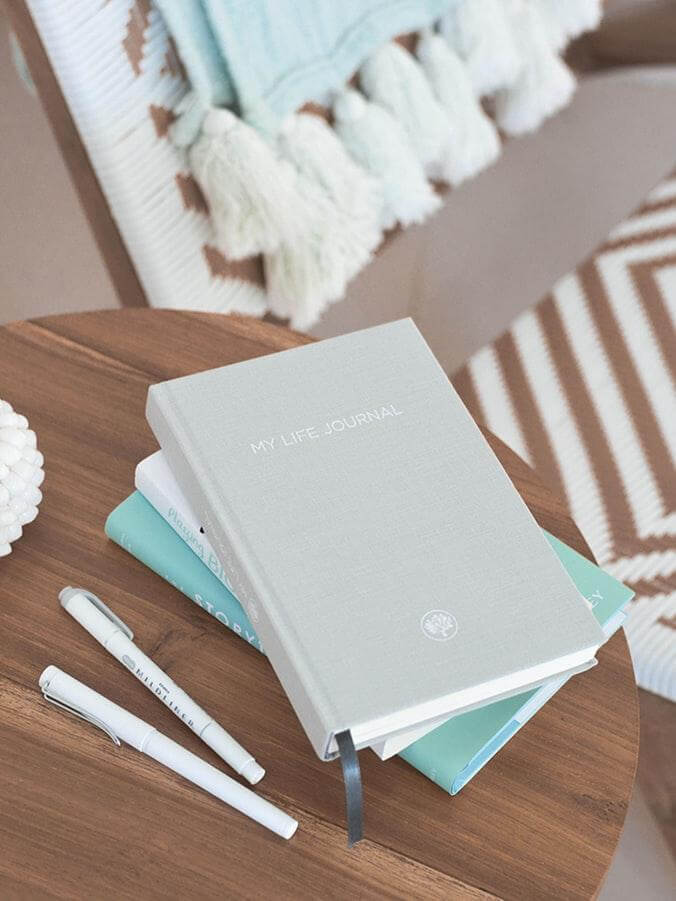 On the days when you feel low or when you want to amplify your happiness, it is recommended to keep a gratitude journal handy. Plus, if new ideas come to your head you really don't have to run in directions to pen them down with your journal placed somewhere close. Well, needless to say, gratitude journals are a powerhouse of positivity and healing so why not make a little space for it in our room?
9. Enjoy Textural Healing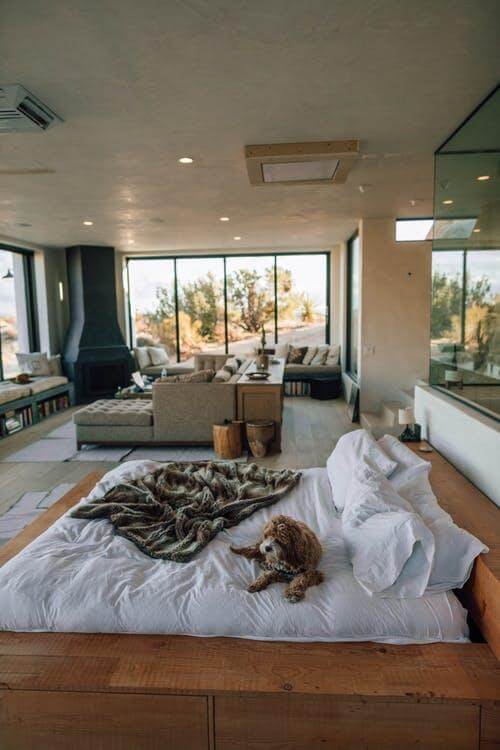 There are a lot of ways in which you can add the element of texture in your room and enjoy its healing impact. As mentioned above our senses have a big-time impact on our mood and mental wellness, the same applies here. Soft textures will create a soothing environment and improve your sleep. Bed linens and cotton sheets will bring you comfort and luxury. An additional tip here will be to have a tactile rug next to your bed to protect your toes to start off with a cool morning.
10. Twist and Turn Things a Little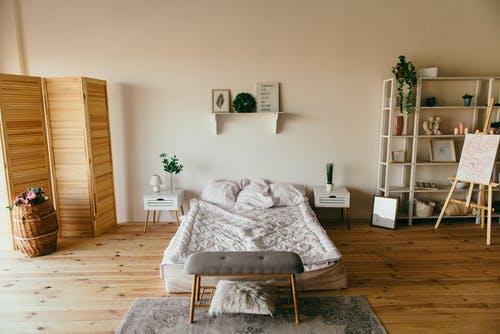 Have you tried to rearrange your room a bit (ever) or has it been the common, usual arrangement you have for decades? Rearranging and switching things is an important way to make your room organized. How about switching your bed location to 180 degrees or replace it with your study table? It will break your monotony and will give you a different perception altogether. Make your room look new and it will make you feel new in revert.
Personally, it did make me feel fresh, broke the monotony for me, and made my room look more organized.
Wow, you just created your personal haven by making your room cozy and aesthetic.
Well, you don't have to do it all together. Remember… one step at a time.
Do let us know in the comment section below how you organized your room and what positive changes it made in your life!
You May Like these Also:
Mindful Dating: Feel the Positive Vibes
30 Ways to Spread Positive Vibes
15 Positive Energy Plants That Will Boost Your Mental Health