Therapy
Humanistic Therapy: What Is It & How Does Humanism Work?
Last Update on November 4, 2020 : Published on November 5, 2020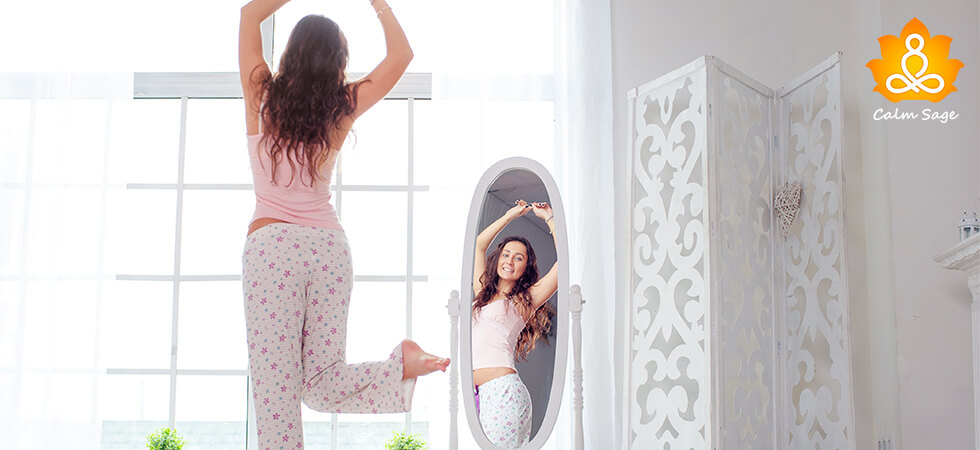 Humanism is a thought which believes the finding goodness in every individual is of utmost importance to have a fulfilling life. The psychology based on humanism is very simple to understand and encourages a person to view himself as 'whole person'.
Understand that every mental and physical problem approaching us could be dealt with grace and courage when one knows self. So, let's understand about humanistic therapy and its impact on one's life. 
Also Read: Life Coaching and Psychotherapy: What's The Difference?
What Is Humanistic Therapy?
Humanistic therapy is a psychological approach which is based on the theory that every human being has a way to approach the world and it is unique in its own way. Every individual makes choices for themselves based on their core belief. The therapy lets one explore their full potential, recognize their own power and unwrap the positives hidden within.
How Does Humanistic Therapy Work?
Humanistic therapy contains a number of approaches in its pipeline including Gestalt therapy, Existential therapy and Client-centered therapy.
Humanistic approach to therapy is different from psychoanalysis or other behavioral therapies as it focuses on everyday life. Instead of focusing on specific diagnosis, a therapist understands your words and supports your discussion through the direction you are taking. It helps a person to accept oneself, overcome the criticism and give yourself a safe place for personal growth. Moreover, it focuses on
Positive traits and behaviors inside the person so that they forget the negative dwellings.
Personal intuition or gut feeling to figure out the right or wrong for life.
Meeting your own needs and accomplishing your goals.
If you wish to connect yourself to an online therapist for personal discussion, drop us an email at info@calmsage.com. You can check the
top Online Therapy programs
.
Brief History Of Humanistic Therapy
During the 1950s, some of the psychologists analyzed that even after taking behavioral therapies, people were facing setbacks in understanding themselves. Humanism took birth through the analysis. Meanwhile, a psychologist named Abraham Maslow developed a hierarchy of human emotions and another therapist called Carl Rogers developed a human centered approach. Slowly, they grew to take new creative forms, enlightenment and wisdom.
When Humanistic Therapy Is Used?
One may feel really surprised with the uses of humanistic therapy as it can figure out a number of problems to keep you mentally relaxed. Issues like:
Depression
Anxiety
Addictions
Role Of Therapists During Humanistic Counseling
So if you feel that why do you need a therapist to learn about yourself, here are the techniques and roles of therapists during humanistic therapy.
1. Listening Techniques
A therapist listens to you and keeps you engaged during the therapy session. Your words and phrases are listened carefully in order to understand you correctly. Don't worry because everything you say is being heard without any judgements and you are encouraged to deal with your thoughts and feelings on your own. You slowly recognize the goodness within and fight the negativities smartly.
Also Read: 5 Tips To Be An Active Listener (And More)
2. Identifying Your Needs
Getting in your soul and mind to find the deepest hidden thoughts is where a therapist can help. The expert asks you questions very openly so that you can answer them in the broadest perspective possible.
Also Read: Questions to Ask your Therapist during your First Therapy Session
3. They Acknowledge Your Power To Take Decisions
Whenever you feel powerless or being overwhelmed, a humanistic therapist makes you realize the capacity to be decisive. However, if your roots of your problem lie in the past then it is recommended that you also be open to other therapies. It is because humanistic therapies believe in 'here and now'.
4. Accept Responsibility & Find Solutions
Accepting the responsibility is the foremost important aspect of humanistic approach. An individual has to decide what he is looking for and find its solutions without blaming someone else for the same. When you look deep inside your mental health, you gain control over your problems and become ready for further solutions.
A Note From Author
This might be probably the best therapy you have heard about. For me, humanistic therapy is an amazing way to figure out all the problems lying deep inside your mind. The same therapy allows you to figure out different solutions from your own perspective.
All the answers lie inside us, we just need to analyze the inner soul and humanistic psychology can help undoubtedly. How about connecting yourself with a therapist today? A good idea, right? Connect to a therapist by dropping us a message at info@calmsage.com today!
Read more about our Therapy Series:

Acceptance and Commitment Therapy
A complete guide to Group Therapy