Self Help
6 Signs You Are Losing Sense Of Self (And How To Get Yourself Back)
Last Update on April 26, 2023 : Published on February 25, 2022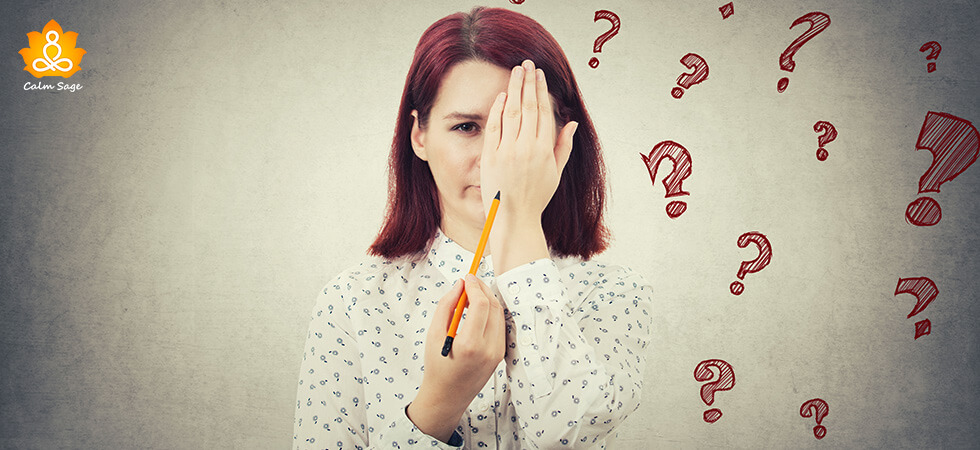 One of the most important aspects of our overall wellness is to have a stable sense of self-identity. It's how we define ourselves, after all. Self-identity plays a major role in developing our beliefs, values, and self-worth.
Self-identity is not an inherent trait and takes time to develop. It comes after learning about yourself, accepting yourself, and being aware of how you process your experiences, behaviors, thoughts, and feelings.
When we have a stable sense of self, we become capable of taking responsibility and paying attention to others' opinions and feelings. Self-identity is how we separate ourselves from the many roles we play in life – a parent, a partner, a sibling, etc. To maintain healthy relationships with others (as well as ourselves), maintaining a solid sense of self-identity is important.
When you begin to have an identity crisis, it can cause you to feel disconnected from who you are, were, or will become in the future. You begin to feel like a different person.
While identity crisis is not directly related to your personality, it can still affect some traits of your personality.
Why Do You Experience A Loss Of Identity?
The environment we grow up in can leave a huge impact on our sense of self and self-awareness. During our teenage years, we begin to learn about ourselves and if we don't have a healthy and safe environment to do so, it can make learning and grasping our sense of self unsuccessful, leading to either a loss of identity or confusing adulthood.
But how to know you're losing your identity? Here are some signs to help you spot the loss of self-identity and how to get yourself back!
6 Signs You're Losing Sense Of Self
1. You Don't Give Yourself Time
Oftentimes when you begin to feel a loss of identity, you begin to surround yourself with other people and things, leaving you with little to no time for yourself at all. Taking some time to yourself can be crucial as it allows you to decompress from social stress and also allows you to just be with yourself.
2. You Become A Different Person At Times
When you change your interests to match others' then it can be the start of losing self-identity. This can often be seen in romantic relationships where one partner will ignore or match their partner's interests and become a different person when they are with them. This kind of behavior can take a toll on your self-worth and the ability to be your true self.
3. You're Losing Passion For Things You Valued
Another sign of losing your identity is when you begin to feel a loss of confidence, especially when it comes to following your passion and enjoyment in things you once enjoyed. You'd notice that you're more socially isolating and show low participation in things you normally enjoy. This can increase your feelings of uneasiness about who you are.
4. You Seek External Validation
When you struggle with a loss of confidence, you often seek external validation to reassure yourself that you're doing well and deserve others' attention and care. The problem comes when you're unable to gain internal validation and can't approve yourself separately. When you can't do that, your external validation seeking can put a strain on your relationships.
5. Your Self-Care Is Non-Existent
Self-care is one of the most important things (and the first of many) you can do when you want to destress, right? When you begin to feel the loss of self-identity, you forget or ignore prioritizing your mental and physical health. Addressing your body's and mind's needs can help you accept and love yourself, which in turn, can create a solid sense of self.
6. Your Negative Self-Talk Is Loud
When you lose your self-worth, your negative self-talk increases. It's okay to doubt and criticize yourself but when your thoughts and self-talk turn into self-hatred, it can cause you to feel worthless and eventually lose your sense of self-identity. To fix this, you can change your thinking process and be kinder to yourself, your mistakes, and your failures.
How to Get Yourself Back?
To get your sense of self-identity, you can try to:
1. Reconnect With Your Loved Ones: Try to pencil in more time with your loved ones. These people are important to you and can help improve your sense of self-esteem which you may have lost.
2. Restart Your Hobbies: Doing things that interest you can not only satisfy you but can also help nurture and develop your inner self. Whatever helps you stay mentally and physically healthy can get your sense of self back.
3. Set Healthy Boundaries: As I said, making time for yourself is important, so set healthy boundaries and make sure you get your "me time" to enjoy things you love.
4. Follow Your Passion: Sometimes we lose track of our passion to follow our short-term goals but it's not alright in the long run. Following your passion can energize you to do better things. So, follow your dreams and pursue your purpose in life to regain the loss of self-identity.
If you're struggling with a loss of sense of self, then you can reach out to a professional counselor for help. A professional can help you understand the pattern and behavior that led to your loss of self-identity and can help you regain your self-identity.
For more, you can also connect with us at info@calmsage.com or DM us on social media. Don't forget to share this article with your friends and do let us know in the comments sections if you found this article helpful!
Take Care!
Next Read:
What To Say To Someone Who Has Lost A Parent
Men Who Never Grow Up: Understanding Peter Pan Syndrome