Self Care
A Quick Seven-Step Prescription For Self-Love- PS: Love yourself first
Last Update on September 18, 2020 : Published on September 11, 2020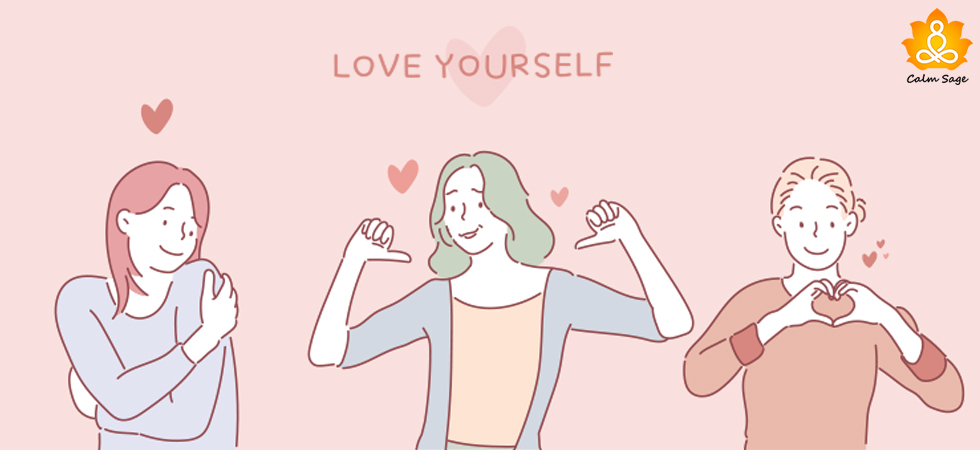 Self-love does not only limit to loving yourself, self-love means caring for yourself so that no negative energy can ruin your hour, day, week, or life. I bet that most of us have heard, "Why don't you love yourself first. No one will tell you how to do it. Well, practicing self-love is really essential for physical health and mental health.
Self-love basically helps us to cope with the obstacles. Self-love can come in any form like, shopping and trying new makeup products makes me happy. But… as I said self-love does not limit to buying stuff. It simply means becoming a better version of ourselves every day physically, psychologically, and spiritually.
Self-love is vibrant; it brings out all the positivity and energies in your body that expands the strengths within us. Self-love embraces the purpose and meaning of your life. This blog covers how to practice self-love in 7 steps to love yourself more. So, let's get started.
Seven Simple Steps Towards Self-love
1. Carry mindfulness as a pocket perfume

Practicing self-love begins with living in the present moment and acknowledging how you feel, want, and think. Mindfulness is like a pocket perfume that keeps us fresh and intact. Mindfulness prepares us for the shortcomings and breakthrough.
Mindfulness has various benefits… learn how to make mindfulness your mantra for 2020.
2. Speak, act, slay, and repeat

I personally think that this step can take you more forward on the way of success and strength. Speaking mindfully, acting accordingly, and then celebrating should be the new mantra towards self-love. Sometimes, anger makes us speak what we never meant, and all the negativities begin from here only. Therefore, think before you speak, act, slay, and repeat. With this step, you can convert your bad day into a good one.
3. Little self-care is not selfish

Focusing on your personal needs and taking care of your personal needs adds like a salt towards self-love. When I say self-care, do whatever makes you feel happy… eat healthy, take proper sleep, practice meditation or yoga, or try out new delicacies. Don't limit yourself and take proper care of yourself. Buy those tickets, read that book, watch that movie, do anything but do!
4. Set boundaries like pepper spray

Learning to say no when you really want to bring calmness and peace within yourself. A simple no or yes can will benefit you physically, emotionally, and spiritually. Use it as a pepper spray, appropriately with correct amount. Sometimes, a simple no or yes is also taken as a formality. Therefore, make sure your words are loud and clear enough to take care of your mental health.
5. Protect yourself as a sanitizer

Sanitizer protects us from the virus. Similarly, protect yourself from all the negativities around. Life is full of ups and downs, and nobody can stop the obstacles and circumstances. However, you can learn to become more resilient to overcome all the negativities. The secret ingredient for your life-saving sanitizer is GRIT. GRIT protects you from toxic people and establishes calm and happiness in return.
6. Self-forgiveness is the key for all doors

Self-forgiveness is the main step towards self-love and is the key to overcome all the obstacles in life. How many times we procrastinate or obsess over our mistakes from the past. To move ahead with your life, now learn how to practice self-forgiveness. From now onwards, move on from the feelings of anger and resentment.
Self-forgiveness is the main element of self-love and self-care. You don't deserve to live in the past with shame and guilt. You deserve better and treat yourself with calmness and peace. You've had enough, isn't it!
7. Intentions speak louder than words

Have you ever heard that honesty and integrity take you on the road of success and happiness? It really does not matter what wrong they did to you. But, it really matters to keep your intentions always good. Let karma handle that stuff and you should focus on yourself. Let that toxic person go away from your life, and focus on becoming a better version of yourself.
To put it in a nutshell, focus on your dream goals, work for your dream job, grow in terms of your strengths, keep your intentions always good, keep yourself away from negativities, and love yourself first because self-love is the best love.
I hope this blog helps you to take the road of self-love or loving yourself. Comment down which self-love activity you practice to bring out the positivity and calmness within you. For more such content, follow Calm Sage on all social media platforms.
Thanks for reading!
More power to you.