Happiness
5 Psychological Theories of Love and Romance
Last Update on April 2, 2021 : Published on April 5, 2021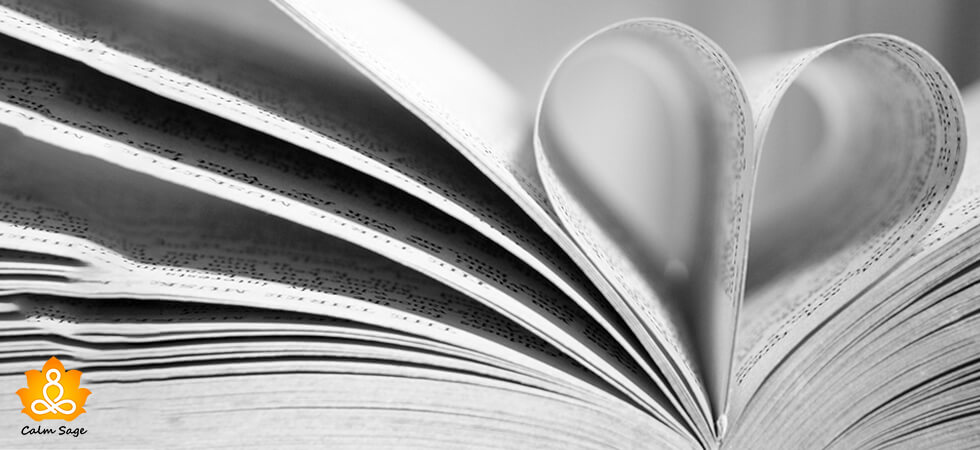 Ever thought about why we all fall in love. What about those attractions that we feel in our tummy sadly for a short period. Ever thought about why talking to only one person is so important. And why you are still not able to forget him\her even after trying so hard.
I think I have got some answers to all your questions. Don't worry I am not going to give you explanations through books. I am only going to talk about actual psychological theories of love that show why we fall in love and why we love. So, let's get started.
Also Read: 8 Types of Love | Learn their Impact on Your Relationships
Difference between Like and Love:
Basically, love is created from three elements:
Psychologists have stated that increased admiration and appreciation, time spending with only one person, or sticking around someone for long does not necessarily mean that it is love. Instead, psychology defines such things as "like".
If I talk about love, you know it's deeper, intense, the desire for contact, and physical intimacy. This statement shows that staying together or around does not mean it is love. People who like each other's company. Meanwhile, people who are in love understand the needs of other people as well before looking at their own needs.
Difference Between Compassionate Love and Passionate Love
As per psychology, there are two types of love:
Compassionate Love
Passionate Love
Talking about compassionate love, this type of love is full of attachment, respect, trust, and affection. Shared respect and mutual understanding are the major features of compassionate love.
Passionate love is full of sexual attraction, affection, anxiety, and emotions. Reciprocation of these emotions brings out the fulfilled wishes and desires in this type of relationship.
Also Read: Psychological Reasons That Could Be Stopping You To Fall In Love!!!
Meanwhile, the un-reciprocation of such emotions leads to despair and despondency. The length of passionate love does not stay for long (it comes with a short shelf life). Sometimes, with longer affection and trust, passionate love can also be converted into compassionate love.
Color Wheel Model of Love
Color Wheel Model of Love was introduced by famous psychologist John Lee in 1973 through a book wherein he compared the color wheel with different styles of love. He compared love with three primary colors which are:
1. Eros
Eros is derived from a Greek word that means erotic or passionate. This type of love is built on the basis of emotional and physical passion.
2. Ludos
Ludos is also a Greek word that means game. This shows that love is fun and playful (does not include seriousness). It means that the couple is not up for commitment and the relationship is only based on too much intimacy.
3. Storge
Storge means natural affection which represents familial love between everyone in the family. Such love can also be developed in friendship wherein commitments and interests are mutual.
Also Read : Signs Your Relationship Needs Couples Counseling
6 Styles of Showing Love
The three primary styles based on the Color Wheel Model of Love are:
Eros: loving a person as a person
Ludos: considering love as a game
Storge: love as a friendship with mutual interests
Three Secondary styles or mixed styles of Love
Mania (Eros+Ludos): Obsessive Love
Pragma (Ludos+Storge): Practical and Realistic love
Agape (Eros+Storge): Selfless love
The Triangular Theory of Love
Talking about the three major elements of love i.e. intimacy, passion, and commitment. Combinations of these three elements can result in different types of love and explain why we fall in love and why someone breaks our heart. On the basis of these styles of love, choose your love accordingly.
Do not fall into the trap of intimate love, if you're serious about some. Finding real love is rare, even though I have lost someone who was really close to me. I thought he was not going to leave me, but in the end, I understood that there was a lack of mutual understanding.
Therefore, save your heart from breaking and try to find your real love.
I hope this blog helped you in understanding why we fall in love and psychological theories of love and romance. For more such content, follow Calm Sage on all social media platforms.
Thanks for reading!
Next Read:
Beware Of These Little Things That Can Ruin Your Relationship
What Is A Rebound Relationship And The Signs To Watch Out For
5 Ways To Handle Emotional Blackmail In A Relationship
4 Issues That Show Up During Relationship Counseling In Holiday Season