Parenting
A Guide For Mentally Ill Parents! Tips For Parenting With A Mental Illness
Last Update on August 21, 2023 : Published on January 24, 2022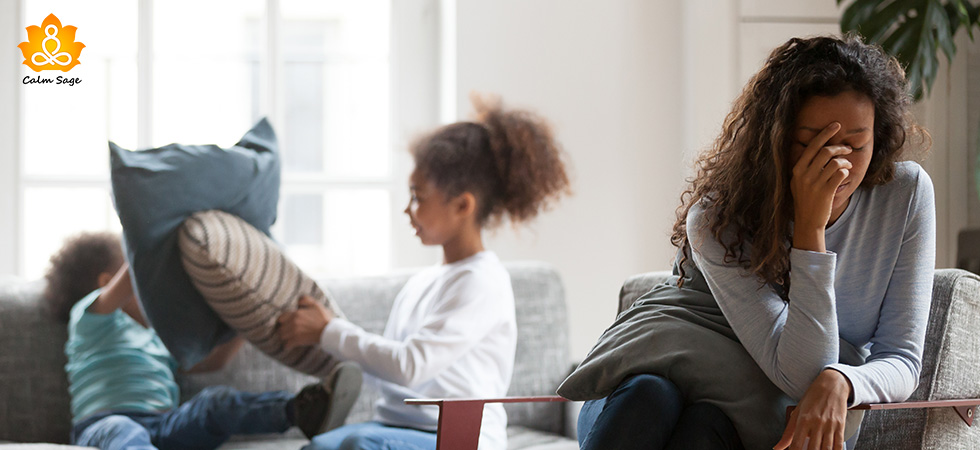 Being a parent in itself is a challenging job, imagine being a parent with a mental illness. I just can't stop thinking about how difficult that must be. You are already so fragile because of your mental condition, to top that you have the responsibility of parenting your child well.
Most of us want children, at one point in our lives, even those who are struggling with a mental health condition. A psychological illness comes unannounced, no place plans to develop one just for the sake of it.
The challenge is real! It's important for us to understand the struggle so we can provide the support and help that is needed.
Are you trying to be a good mom/dad while struggling with a mental illness?
The Struggle Of Parenting With A Mental Illness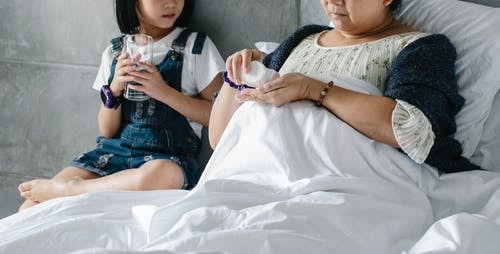 Parenting itself is very, very challenging. There are so many things that you need to take care of. You have a huge responsibility for raising a child. If you have a child, you'll know what I mean.
Mental illness on the other hand has its own challenges and difficulties. Your mind is messing you up, completing your daily tasks also becomes difficult. Your thoughts and feelings are all over the place. You already are dealing with some added difficulties.
Being a parent with a mental illness throws at you a huge ball of challenges which combines both mental illness and parenting.
The first and most daunting challenge is to be a good parent to your child. But your mental illness acts as a huge hurdle in your way. There are many challenges that you have to face, just like:
Decreased energy: if you have less energy you will not be able to give your child the time they deserve.
Irregular sleep patterns: when you don't get enough sleep, you tend to become cranky and the frustration often is projected towards the child.
Trouble in concentration: when you can't concentrate for long periods of time, you fail to understand your child and help them when they need it. You might even fail to identify their problems.
Trouble in sustaining attention: while parenting a child you will have 10 different things to pay attention to and your mental illness will not let you attend to anything completely.
Mood swings: your mood swings will make it very difficult for you to meet the needs of your child because children are moody too.
These are a few challenges you will face as a parent with a mental illness. All the difficulties that your psychological condition brings along with it, foster new challenges for you as a parent. The stigma of being mentally ill parent also makes your journey very, very difficult.
The judgement and pseudo sympathy just kills your spirit and motivation to keep fighting doesn't even come close to you.
Also Read: Better Parenting 101: From An Anxious To A Confident Parent
7 Tips For Parenting With A Mental Illness!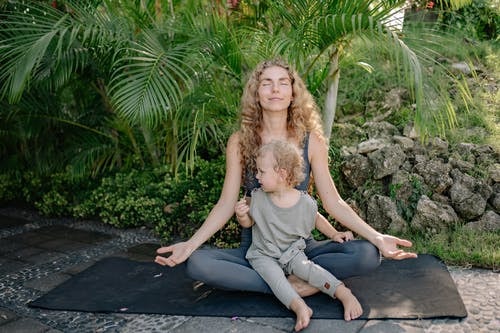 1. Focus on your family
Although it is difficult to focus on anything at all while dealing with a mental health condition, you will have to go that extra mile to parent your children well. Since you already have a mental illness, your children and other members of the family may have been facing the brunt of it all. Make sure you focus on your family's health along with yours.
2. Treatment is must
Never avoid treatment. Your mental illness is not just troubling you, it's also affecting you children. To be a good parent to your child make sure you take proper treatment for your condition. In fact family therapy can be best for you and your loved ones.
Want to schedule a family therapy appointment with an experienced practitioner?
3. Seek Social support
Mental illness can make you feel lonely or you might intentionally choose to isolate yourself socially. Now, this is not good for you and your children. You are not alone. There are many others who are in a similar situation. Look for support groups or any kind of support you can get because it will give you strength.
4. Know your condition well
Educate yourself about your mental illness. You should know when and how your illness makes you react. Be self-aware so that you can protect your child from the harshness of your condition.
5. Have a crisis plan
Pick out a good time when you are feeling good, your symptoms are in control, basically when your life is smooth. Now sit with your therapist and make a blueprint of a crisis plan when things go out of hand, share the crisis plan with your kids, family and friends. This will guide your kins in case of your mental breakdown.
6. Give time to your children
Now here I am not talking about the quantity of time, I am talking about the quality of time. When you feel good, when your symptoms are at bay, when you are motivated, that's the time you should spend with your children. Give them your best of times.
7. Take time off for self-care
Be it parenting or a mental health condition, both can be mentally and physically exhausting. You need some 'Me Time', indulge in some self care activities so that you and your mind can rest and recoup.
Also Read: Top Online Parenting Programs Of 2021 
How To Deal With Parents With A Mental Illness?
If you are a child of a mentally ill parent, this section is for you. It's definitely not easy to have a mentally unfit parent taking care of you. You have so many hurdles in their way. At a young age you don't even realise that your parents are working so hard to give you a childhood you deserve.
I know they might have failed many times but trust me they are doing their best and even if they aren't,  it's your time to do your best for them or yourself.
Here's what you can do if you have a mentally ill parent…
Therapy can benefit you as well as your parents, so go to therapy
Meditation can help you calm yourself down
Practice mindfulness to become more aware
Accept your parents and their mental illness
Learn to set some boundaries
Have an open communication with your parents
Take some time to heal away from home
Also Read: What Is Reparenting: Learn How To Re-Parent Yourself!
That's all about parenting with a mental illness!
I hope you found this blog helpful. Do comment your views about parenting with a mental illness and it's challenges for the children in the comment section below. Do share this blog with all those you think might need to read this.
Thanks for reading
Take care and stay safe.