Communication
8 Effective Tips To Deal With Sibling Rivalry
Last Update on August 25, 2021 : Published on January 1, 2021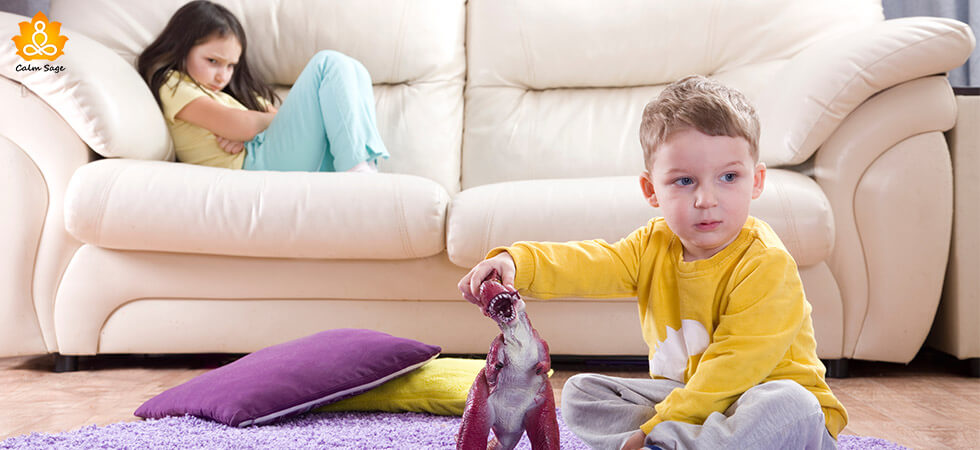 Sibling rivalry takes place from childhood and if not stopped or counseled on time it can really turn into a bad dream. To begin with, if your children or siblings are screaming or fighting again over a toy or game…you might be experiencing frustration on the top.
Being a parent, it is really impossible to play the role of a referee daily. It is totally exhausting! I know how frustrated it feels! To be frank with you, I have been through this… and creating a healthy environment at home in such a situation looked impossible to me.
Related: Parent's Guide To Tame Temper Tantrums of Kids | Your Doable Action Plan
With my personal experience, I am sharing some useful and effective tips to deal with sibling rivalry in this blog. These tips will help you to create a healthy and cooperative home environment in the house.
Trust me…it might look impossible to deal with sibling rivalry, but it is manageable if properly handled or counseled on time.  So, let's get started.
Tips to Deal With Sibling Rivalry
1 | Control the Situation With Calmness.
It is widely accepted that calmness can deal with various heated situations. Therefore, make calmness your tool and try to control the situation with calmness. Try to pay attention, observe, and then intervene. Similarly, teach your children to be calm. Calmness brings positive vibes to home.
2 | Create a Healthy Environment.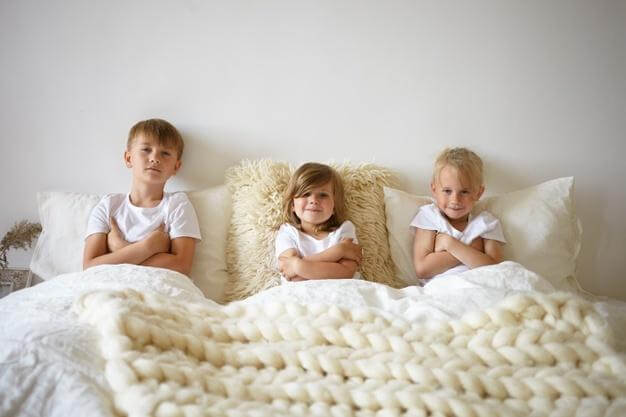 You can only create a healthy environment when you do not compare and encourage competition among your children. The main reason behind sibling rivalry is jealousy and competition. Treating your children fairly without any favoritism radiates positivity in the family.
Also Read: Parenting Counseling: The Secret Recipe For A Happy Parent-Child Relationship
Raise your children by setting good examples in front of them, do not compare. Additionally, children learn most of the habits of parents. Therefore, try to communicate effectively and try to adopt healthy habits so that your children can observe and learn from them.
3 | Celebrate Success Together.
Research shows that children fight less when they are appreciated. Do not provide labels or taunt the other kid for not achieving a goal. Try to celebrate success together, set good examples, do not compare, celebrate small victories as well, and teach them kindness.
Read What Is Positive Parenting? How Can It Encourage Personal Development In A Child?
Do not wait for something big to happen, just join your kids in whichever way they want to enjoy. If one kid wants to play and the other kid wants to read, make sure everyone in the house is getting the space.
4 | Play Family Bonding Games.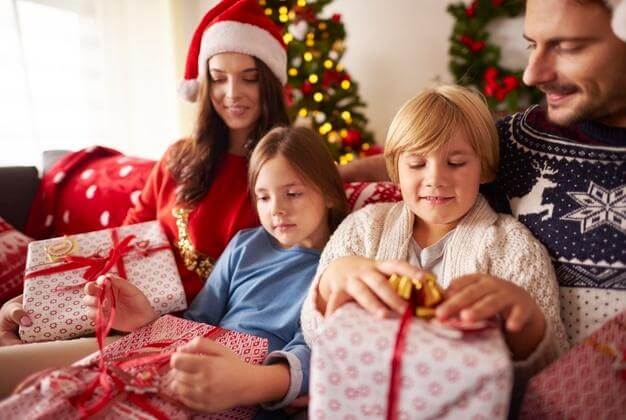 Complete lockdown gave all families a golden chance to bond. Therefore, take advantage of and play family bonding games together like Ludo, Jenga, and more. Apart from games, you can also try activities like cooking, doodling, or planning a movie night. It will help in strengthening the bond among the children. Do not forget to ask about the interest and plan activities or games accordingly.
5 | Mantra: Treat Fair, Not Equal.
The only mantra to create a healthy environment around the home is to treat fair, not equal. It means punish whenever needed, do not practice favoritism. Treat all your children fairly and do not intervene when you do not have any idea about the situation. Additionally, do not publicize punishments, keep them private, and let the children learn about their mistakes. Also, you can teach lessons instead of punishment.
Related Read: 15 Best Mantras for Gaining Self-Control
6 | Observe, Listen and Decide.
90% of the problems are created due to a lack of understanding about the situation. Therefore, before intervening in any situation, learn about the situation, listen to both sides, and then make a decision. Do not make decisions on the basis of favoritism or intelligence. Make listening your tool to make the right decision.
7 | Introduce Problem-Solving Skills.
As I mentioned above, 90% of the problems are created due to a lack of understanding. And according to Pareto's analysis, if you solve 20% of major problems, the rest 80% will be solved easily. In order to establish a healthy environment in the home, work on the major problems, and introduce problem-solving skills to your children.
Connect with Licensed Therapist Now
Check Complete TeenCounseling Review
Disclaimer: As BetterHelp Affiliate, We may receive compensation from BetterHelp or other sources if you purchase products or services through the links provided on this page.
If your children are fighting over a slice of pizza, look for the solution, do not start yelling. Similarly, introduce these skills to your kids.
8 | Ask for Support.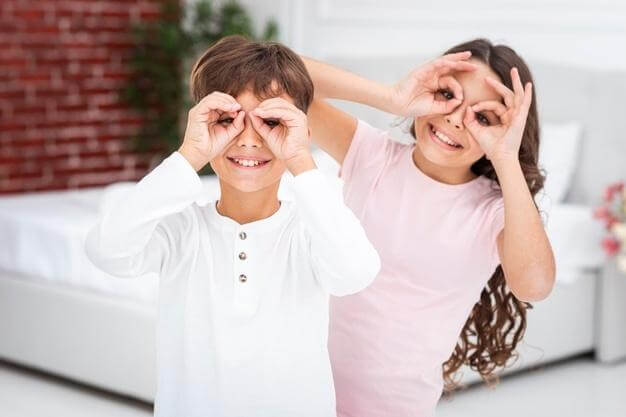 When situations go out of control, do not hesitate to ask for support. Remember, asking for support is not a sign of weakness. Therefore, you can take the help of a professional to establish a cooperative and healthy environment in your home.
If you're looking for online help, Read the top 10 best counseling services.
Related Read:
Teen Therapy Guide: How To Find The Right Therapist for Your Teen
What Is Family Counseling And Reasons Why You May Need Family Counseling
Cognitive Behaviour Therapy (CBT) For Kids
I hope this blog helps you to deal with sibling rivalry. Comment down and let us know which way you're going to pick to solve sibling rivalry in your family. For more such content, follow Calm Sage on all social media platforms.
Thanks for reading!