Therapy
Teen Counseling Review: Helping Teens Thrive Through Professional Guidance
We write our honest reviews but if you purchase products or services we may receive compensation.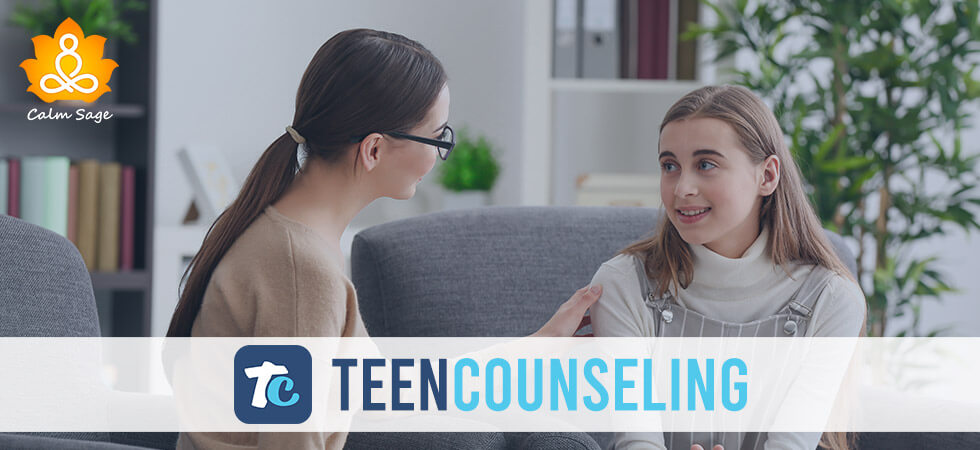 TeenCounseling is a reliable platform for online therapy for teens where parents seek the appropriate counselor for their teenage kids. It is a part of BetterHelp which happens to be one of the largest counseling services of the world.
Also Read: 9 Best Online Therapy for Services For Kids & Teens To Protect Their Mental Health
Telehealth services are a new trend nowadays and have a remarkable impact on the population. For those who didn't want to visit a therapist in-person or were shy of being judged by society, online therapy has proved to be the right solution for them. Similar is the case with TeenCounseling who offers options like phone calls, text and video calls for counseling.

Teen Counseling Overview
Key Features: 

Average Price: $45-$65 per week
Mobile Apps: iOS, Android
HIPAA-Compliant: Yes
Session Types: Video, chat, and phone calls
Area of Expertise: Teen and Kids Counselling
Disclaimer: As BetterHelp Affiliate, We may receive compensation from BetterHelp or other sources if you purchase products or services through the links provided on this page.
Teen Counseling Specialties & Areas of Expertise:
It is interesting to know that TeenCounseling appeared in 2013 with one clear goal: Helping teenagers to sail through tough times.
One can find more than 1000 licensed counselors who are independent experts and readily assist teenagers in fighting the tough problems they are dealing with. Variety of problems that haunt teenagers include:
Relationship issues
Peer pressure
Counseling for troubled teens is an important part of recovering from the difficulties, hence shall not be avoided.
NOTE: If a teenager is trying to hurt themselves and is going through urgent crisis situations, one must call emergency numbers- 911 or 1-800-273-8255.
Processes That Follow TeenCounseling:
Let us figure out how to sign up, get the payment processed, and working of TeenCounseling here in order to look for teenager psychotherapy.
Signing Up Of Teen Counseling
Signing up for TeenCounseling is an easy process and can be understood by a teenager as well as a parent very easily. As soon as you land on the website, you need to select if you are a parent or a teen by clicking on the button.

Now comes a small questionnaire which requires to be filled according to the option selected above. Your age, gender, problems you are facing, past therapeutic experience, suicidal thoughts, country, etc. are asked if you select 'I'm a Teen' above.
Your identity remains anonymous. This form goes into the process to find a suitable counselor for the teen. Although a therapist is assigned to you when you complete the whole sign-up process by entering your contact information and paying the selected fees.
After the Sign-in Process, you will have to provide details of your parents or guardian or the person you will take consent from.
Also Read: Teen Therapy Guide: 8 Signs Your Teenage Child Needs Therapy
Working Of Teen Counseling
To begin the process, you are asked to complete a questionnaire. Here, you fill out the problem troubling your child or the situation they are going through. The therapist understands the case and as a parent, you start talking to them and understand them. Once you approve the therapist and his approach, the child can come into the picture and connect with the counselor.
Online counseling for teens could be stepped up via text, phone calls, and video calls. There are separate rooms dedicated to children and therapists for counseling and the communication remains absolutely secure from the outside world.
If the child is feeling low, they can drop the message in the room anytime and the therapist gets back to them as soon as they are available again. Do not worry about the usage of applications and websites as a non-techie can also understand the usage very easily.
Also Read: Online Therapy: Tips On How Can You Make Best Of It
Pros and Cons of Teen Counseling:
Pros:
Free seven days trial.
Parents can communicate with their child therapist independently
The discussion between teen and counselor is discreet.
Convenient and easy-to-use mobile app
Unlimited counseling is provided after a flat price payment.
All counselors licensed professional counselors
Instantly matched to a therapist even before payment.
Cons:
 Counselors may not be able to reply as quickly as expected due to time differences.
Therapists cannot prescribe medication
No human interaction while signup process
Teen Counseling Privacy Policy:
It is understandable that privacy is a major concern when therapy for teens is taken into account. The good news is that your privacy is taken very carefully and seriously with safety and confidentiality as major elements.
The private chat rooms for discussion are rigged with 256-bit encryption and the platform overall uses SSL encryption system to keep security maintained. Moreover, all the therapists and counselors follow strict privacy laws and are state-certified.
Also Read: Debunking the Top 10 Myths of Therapy and Online Therapy For You
You may not be able to connect the Teen Counseling prices with insurance companies but this is another positive point. None of your personal information would be shared with third parties, keeping the privacy intact.
In fact, your phone number is also not shared with the therapist. Yes, TeenCousneling follows all the required laws to keep teenage issues and their privacy a priority.
Teen Counseling Pricing Details: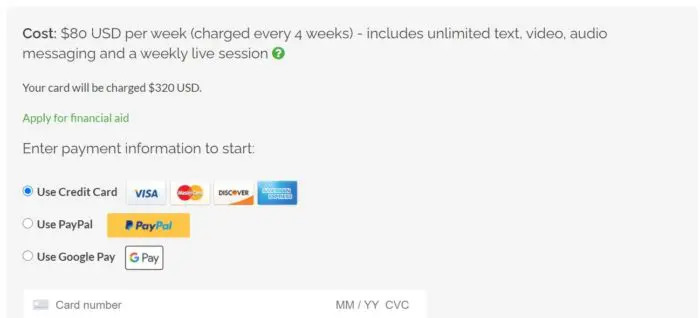 The concept of flat membership fees is applicable to the service receivers and they range from $45 to $65. Let us also give you the options that exist with TeenCounseling.
$45 per week: It includes unlimited text-based counseling with your therapist. However, if one wishes to have a live therapy session then they can pay $25 for every session.
$65 per week: It includes unlimited text-based counseling with your therapist as well as 4 live therapy sessions. You can cancel the membership plan as and when you feel like it.
Teen Counseling's Counselor Qualifications:
The team of experts one can find with Teen Counseling include:
Psychologists (Ph.D., Psy.D)
Marriage and Family Therapists (LMFT)
Professional Counselors (LPC)
Clinical Social Workers (LCSW)
All the experts hold Doctoral or Masters's Degree in their respective fields and have completed training and formal education to guide teenagers. A parent can be sure of the quality and professional counseling from the experts, hence if your child is experiencing difficulties then you must visit the Teen Counseling website today.
Also Read: Honest BetterHelp Review: Get The Best Mental Health Help You Need
Bottom Line:
Many experts, as well as clients, have credited TeenCounseling as a credible platform to provide therapy for teens. No child shall go through a mental health problem but if he or she is, it is better to ask for help today. Remember, you are not alone! Rise and ask for help today by clicking the button.