Mental Health
What Is Adult Attachment Issue & Which Therapies Help In Resolving It?
Last Update on October 2, 2022 : Published on August 24, 2020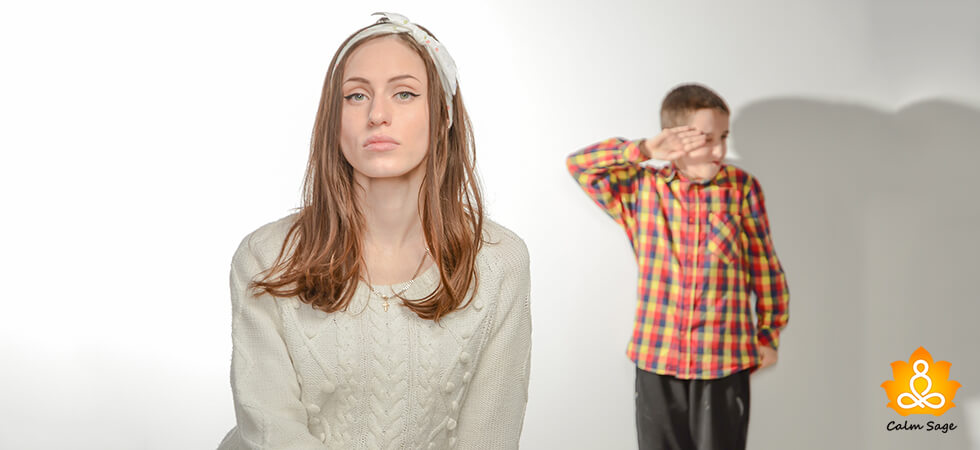 One of the most researched topics in Psychology during the 1960s to 1980s, adult attachment issues revolve around emotional problems amongst the adults who have possibly grown up with attachment problems in the family during childhood years. Often it starts from the primary caregiver like parents and family members and the kind of attachment or behavior they provide their kids. However, if there were insecure attachments then it leads to interference in future relationships with their own spouse and children.
Why Adults Attachment Issues?
When particular research by Psychologist Mary Ainsworth was conducted, it was found that children who were brought up in the environment of secure attachment were happier to see their mother when they came to pick up from the research center than insecurely attached kids. In fact, the insecure attachment was leading to unhealthy reactions in them and became the root cause of their adult attachment issues later.
When they reach their adulthood, the common signs that are evitable include:
Impulsive behavior and uncontrollable emotions
Running away from the responsibility of the family
Argumentative
Emotionless in giving and receiving love
Cannot deal with conflicts easily
Try to control others and perform actions that cause anger in them
Avoiding any eye contact or physical contact
Comforting self without asking anyone
In fact, some of the patients show symptoms like harming themselves, falling into addiction, depression, anxiety and personality disorders.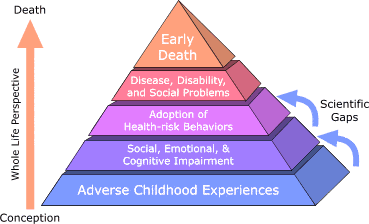 Image source: Charles Whitfield, Center for Disease Control and Prevention
The picture above explains that if due to any reasons like divorce, foster parents, adoption or other distresses, the child is facing adverse experiences then he may face cognitive impairment, health risk behaviors, diseases and even early death.
Therapies To Overcome Attachment Disorder In Adults
Psychotherapy or Talk therapy are most common to treat attachment issues in adults where a therapist and the patient discuss problems to heal the past and form a new future. It is also taken care of that the therapist and patient form a bond together and the trust is developed beforehand so that healing could be done rightly.
These are some of the therapies that psychologists use to treat reactive attachment issues in adults.
1. Cognitive Behavioral Therapy
As cognitive behavioral therapy is based on scientific methods and clear structures, the therapists try to find the issues bothering a person and how they impact his feeling, emotions and behavior. It leads to turning negative behavior into positive one and making the patient aware of his own emotions. Adult attachment issues are solved carefully as therapists have to dive deep back into the past instances that trigger the symptoms in adulthood.
2. Gestalt Therapy
Gestalt therapy or empty chair technique is another psychotherapy that is used to treat attachment disorder in adults. It helps the patient to understand his present conversations with whomever he imagines on the empty chair and makes him realize his trigger points. They recognize their personal responsibility to improve their health, making Gestalt a very demanding therapy.
3. Humanistic Therapy
The therapist doesn't alone act as a therapist in the sessions but helps the patient by bonding on equal grounds. The person begins to understand himself and manages a connection with his own body, mind, emotions and spiritualism. This therapy may flow a little slow but its roots delve into all the reasons of adult attachment issues and the therapist-patient together solves the problem for betterment.
4. Holistic Therapy
Holistic therapy is not just one therapy but a combination of different ones that are customized based on the patient and his desires. There could be one therapy that identifies the symptoms whereas other therapy could help with healing. As this therapy is pretty flexible to try on adults, it has proved to provide great results.
How Psychotherapy Helps People With Attachment Issue?
There are various reasons why adult attachment disorder must be solved using Psychotherapy.
1. It finds out the unresolved issues in your past which bothers your actions today and even hampers romantic relationships with your partner.
2. Psychotherapy assists in forming constructive bonds with yourself and people in your surroundings so that you cope up with the symptoms.
3. One can easily find closure to old feelings through psychotherapy and the person can forgive & forget the past.
4. Many patients have reported improvement in their marriage intimacy after learning their own problems and getting them resolved.
Need Help With Adult Attachment Issues?
The sooner you realize the symptoms of adult attachment issues, the better the treatment. Yes, before this issue makes things complicated for you and your family, it is best to seek a psychotherapist. If you have already tried talking to someone you trust or love, it is time to book an appointment or visit them in person. You can also drop us an email at support@calmsage.com to connect you with an expert.
You are not alone but it's your duty to stand for yourself. We are here to help you, just reach to us!
More Relevant Articles:
Eating Disorder Online Support Groups and Where to find them
Will Online Therapy Program Work for You?
Best Online Marriage Counseling Programs To Revive The Relationship