Mental Health
11 Best Stress Relief Gadgets To Try NOW
Last Update on July 18, 2023 : Published on June 29, 2020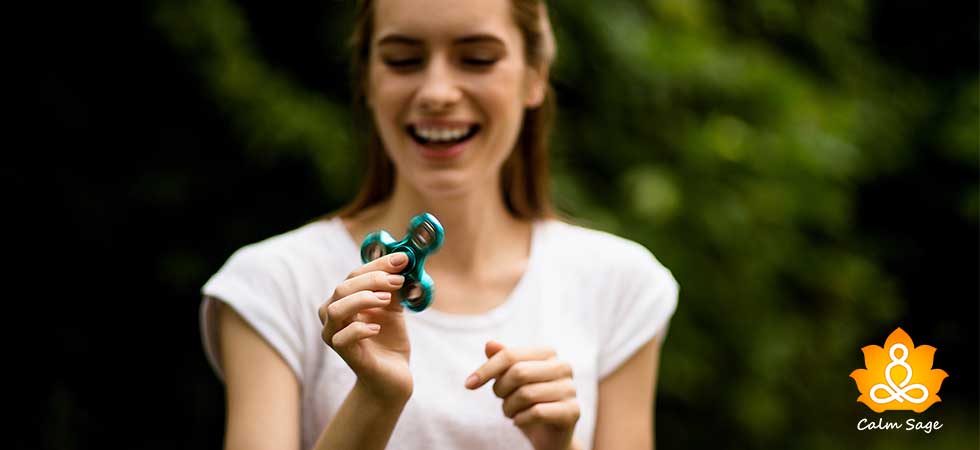 We all have our way of relieving stress from our lives. For some of us meditation works the best and for others changing their diet plan does help reduce stress and some use stress relief gadgets. But living in a tech-savvy world makes many of us dependent on the technology and gadgets to accomplish any goal of our lives is it learning about what stress is or relieving stress.
One such way in which technology has helped us relieve stress is via 'anti stress gadgets' that are available for our use. Yes , there are gadgets that can reduce your stress levels, and below is the list of some of the best gadgets available in the market.
Also Read: Best stress-relieving toys
Jump to Anti Stress Gadgets You Found More Relevant:
Best Anti Stress Gadgets: Tech Category
Best Stress Busting Gadgets: Non-Tech Category
But, before we disclose these best stress relief gadgets to you here are some fun facts on the same that reveal why they work so amazingly in busting stress.
Works as a distraction – Stress relieving gadgets hold the capacity to distract us from rumination about things that are stressful for us.
Meditative Effects – Having a good object of focus is an important requirement of meditation and often stress relief gadgets
Time to learn about gadgets to relive your stress now!
The Best Anti Stress Gadgets: Tech Category
1. The Muse Headband

Ratings: 4/5 stars
Availability: Available on Amazon
Features:
It will make meditation easy for you
This gadget will guide you to a calm mind
It offers real-time body stimulation tracking and offers feedback accordingly
One of the effective stress management techniques that have proved to work wonders is biofeedback. Muse audio headband has been made using biofeedback quite easily. This meditation tool uses technology to sense brain waves and activity to determine where our brain is at ease or not. Depending on this information it automatically generates guiding sounds which work as real-time audio feedback. It further helps us remain focused while meditating as it guides us to serenity.
2. Pip- Personal Stress Sensor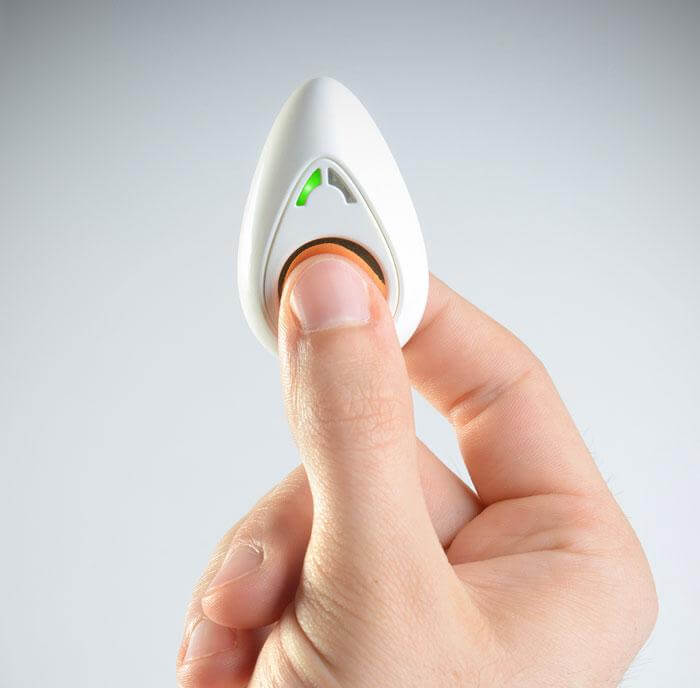 Image Source: The Pip Website
Ratings: 3/5
Availability: Available on Amazon
Features:
This stress-relieving gadget trains you for better stress-management everyday
It comes with a suite of Apps
Pip Apps are available for free for iOS and android
Let us begin by an interesting fact check- pores of your fingertips are extremely sensitive to stress! Interesting right? Some tech-smart inventors used this fact to design a gadget to release stress at your fingertips. This smart stress-busting gadget is best for the workplace. It captures the changes in our stress level from our fingertips and shows them using biofeedback. Its compact design makes it easy to carry and handy to use, along with calming our stress levels down.
3. Sona Smart Band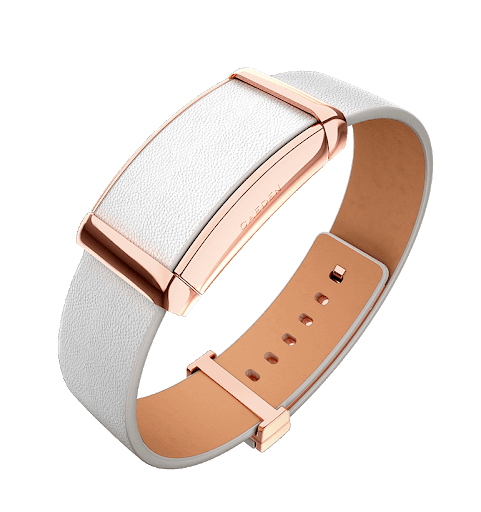 Ratings: 3/5
Availability: Available on Amazon
Features:
It has the next-generation heart rate sensor measures
This stress relieving gadget tracks your physical activity
It maintains your wellness by training your resilience to stress
Resonance breathing is one of the latest forms of meditation that is proven to reduce stress levels in our bodies. Sona smart bracelet is one such stress relieving gadget that comes with five resonance breathing meditation along with a smart design and high-end heart rate monitoring technology. This gadget is perfect for the workplace and allows us to remain calm and focused especially during small bouts of stress responses. It comes in three color variations- Rose Gold, Gold and Gunmetal.
4. Thync- First Wearable Gadget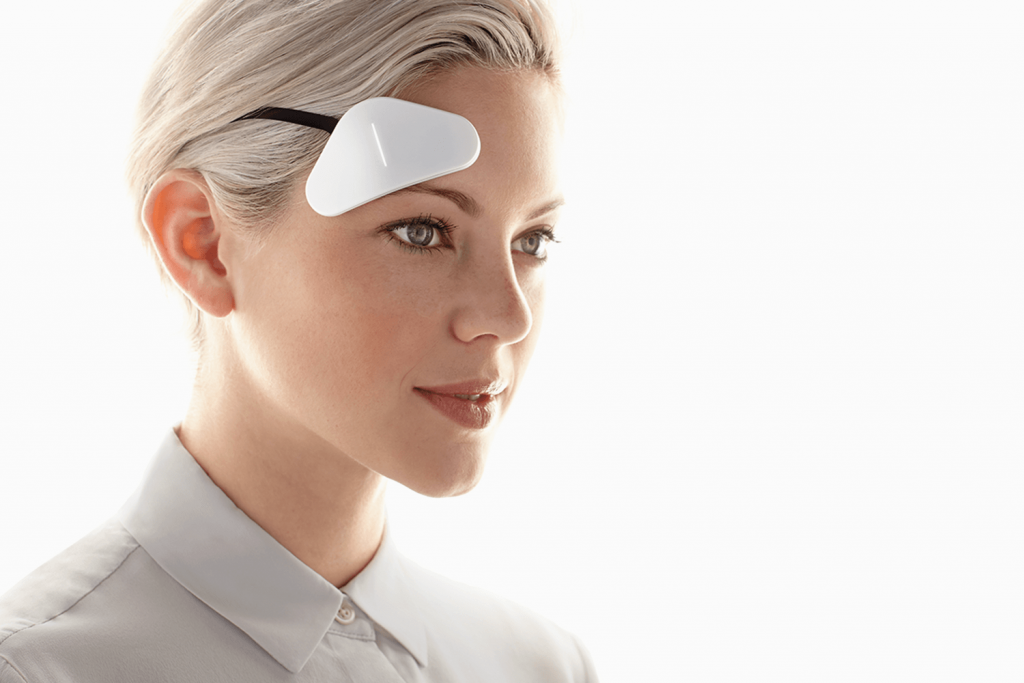 Ratings: 3/5
Availability: Available on Amazon
Features:
This stress-busting gadget offers a therapeutic platform
While maintaining physical and mental well-being wearable technologies offer new possibilities. Claimed to be the first wearable technology is- Thync. This gadget is a bucket with some solid research, from being developed by a team of neuroscientists from MIT, Stanford, and Harvard to being clinically tested over 5000 times. This sleek designed stress relief gadget is best known for actively elevating mood and lowering stress by using pulses.
5. Spire Health Tag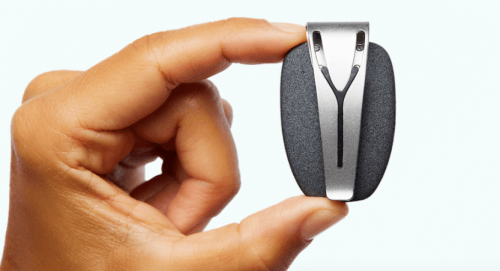 Ratings: 4/5
Availability: Available on Amazon
Features:
It understands your sleep pattern
It can sense your stress before its symptoms come in play
This mart gadget tracks your calories, pulse rate, steps and reminds you to be active.
Our breath rate is one of the best ways to determine our levels of tension as well as calm. Well, Spire is a tech-smart activity tracker that will serve this purpose of analyzing and continuously monitoring your breathing. That's not it! It also helps you use your breathing to reduce the levels of stress and improve your sleep. This stress relief gadget is wearable and the smart design makes it flaunt worthy.
The Best Stress Busting Gadgets: Non-Tech Category
1. USB Aroma Diffuser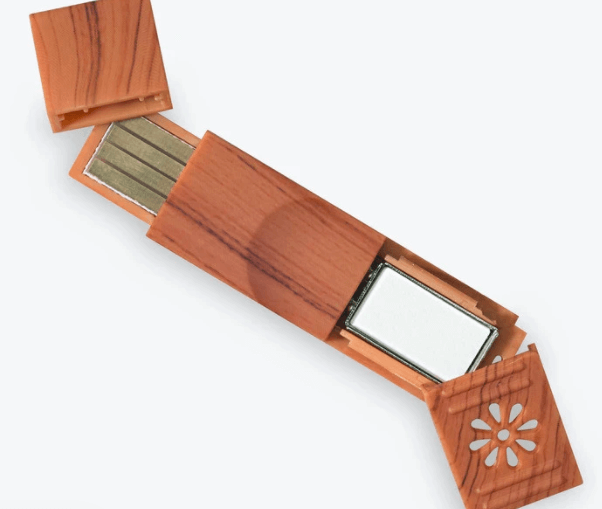 Image Source: GIAMI Website
Rating: 3.8/5
Features:
100% USB powered aromatherapy diffuser
Ideal for home, office and car use
Releases stress
One of the oldest and simplest methods of reducing stress and enhancing well-being is essential oils. You can excess the benefits and healing properties on various essential oils anywhere, anytime with the help of USB aromatherapy diffuser as it plugs in any USB port. So, you can easily decrease the negativity around you, de-stress yourself and boost your energy with the help of aroma diffusers.
2. Stress Ball
Sometimes the best way to de-stress yourself is via- smashing it, squeezing it, throwing it or even crushing it! Don't get us wrong we are suggesting you use one of the popular stress-relief gadgets here i.e., stress balls. Now, there is a whole different variety for you to choose what kind of stress ball you want to go for. Below are the three most preferred ones:
1. Stringy Stress Balls:
Rating: 5/5
Availability: Available on Amazon
Features:
No chasing with stringy stress balls.
Especially useful for office settings where you can't keep falling and running behind the ball. But, the workplace can be a source of stress and working on a keyboard all day long can result in serious health conditions like Carpal tunnel syndrome. To avoid this stress and syndrome stringy stress balls can work like miracles.
2. Motivational Stress Ball:
Rating: 4.4/5
Availability: Available on Amazon
Features:
This stress-busting gadget motivates you and relieves stress at the same time
When you are stressed but keep moving is the motto then motivational stress balls can be of great help. They will help you reduce stress on one hand and motivate you on the other. It works best for students as exam pressure and stress can get real and motivation is what we need to be unstoppable.
3. Giant Stress Ball:

Rating: 3.8/5
Availability: Available on Amazon
Features:
This giant ball works great to reduce stress, Carpal tunnel syndrome, and Arthritis symptoms.
This category of stress ball is perfect for everyone. Filled with thousands of gel balls, this XXL size stress-busting gadget is squishy and perfect to release stress.
3. Fidget Tools
I still remember when fidget spinners first hit the market and how everyone went crazy over them! Well, they still are popular and the handiest way to deal with stress. However, with modernization this stress-relieving gadget has also undergone some changes. Now, we have fidget spinners for the old school lovers and fidget cube for the tech savvy.
1. Fidget Cube: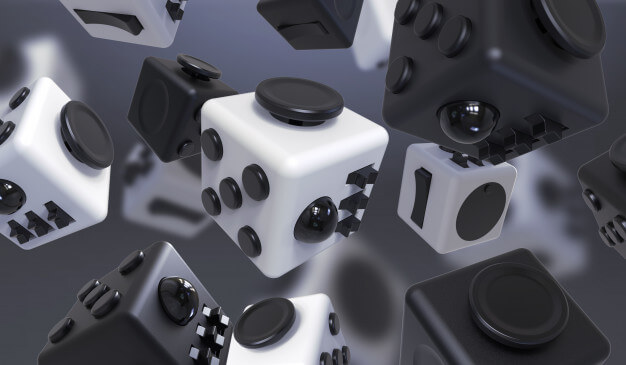 Rating: 4.5/5
Availability: Available on Amazon
Features:
All of its six sides have unique features that will help you reduce your stress level.
It is a small hand-held device that is easy to carry.
Designed by Matthew and Mark Mclachlan this fidget toy resembles a play dice. Each side of it stimulates different senses thus, reducing the stress level. You can click it, roll it, spin it, flip it, glide it, and breathe with it.
2. Fidget Spinners:

Rating: 4.5/5
Availability: Available on Amazon
Features:
It will help you stay focused and less stressed.
This stress-relieving gadget is easy to use and carry.
This stress-busting gadget can help you increase your focus by increasing your attentiveness. This gadget calls for fidgeting which in turn is a natural response to manage high levels of stress. They come in different dimensions, color patterns, and sizes.
4. Scalp Massager
Rating: 4.4/5
Availability: Available on Amazon
Features:
Lightweight and easy to carry
Help eliminate tension and improve blood circulation
Let the stress melt away and give a sense of calm
Wish to thank a friend who is always stressed? Or looking for an economical stress-relief gadget? We assume that nothing can beat a head massager aka scalp massager in this case. It is relaxing. The best part of this non-tech stress buster gadget is that you don't need electricity, charger, or batteries for it, it is self-sufficient. Also, you don't need someone else to massage your head for you to go into a zone of comfort as it is quite handy, making you self-sufficient as well! A complete win-win situation.
5. Magnetic Toys

Rating: 4.3/5
Availability: Available on Amazon
Features:
What can be better than relieving stress in a relaxing and fun way? Magnetic toys are the perfect answer to this wish of yours. Be it magnetic Bucky Balls or BuckyCubes. These tiny magnetic cubes/balls help you remain focused and calm as you create innumerable color combinations and design patterns from them. By allowing you to invent and reinvent many creations this stress-busting gadget also boosts your mindfulness and relieves stress.
6. Bubble Wrap Popping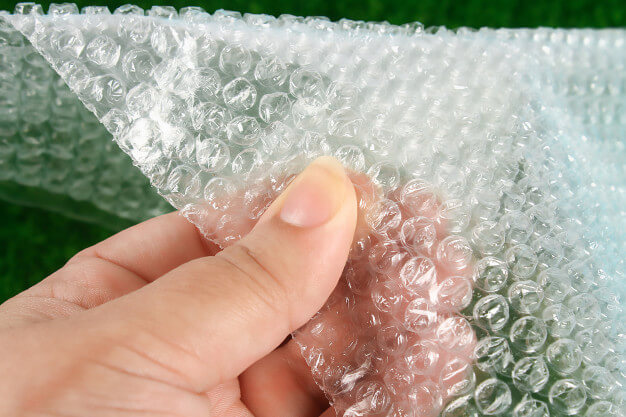 Rating: 4.2/5
Availability: Available on Amazon
Features:
Just pop those bubbles and say good-bye to stress.
Surprised at seeing bubble wrap in the best stress relieving gadget list? Trust me it is worthy to top the list. But, to give you a surprise element it has been placed here on the list. The reason why bubble wrap popping made to the list is-
'Popping bubble wrap for merely 60 seconds relieves as much stress as 33-minute massage'
Amazing, economical, and time saving fact! So, bubble wraps don't just cushion fragile items they can also cushion you from stress.
Modern problems need modern solutions! And gadgets are the best demonstration of modern technology being put to use. We hope that with this list of best stress relieving gadgets you and your stress management is all sorted.
Do let us know which tech or non-tech gadget worked as the best anti stress gadget for you in the comment section below.
If you have any other stress busting gadget to add to this list feel free to share it with us! We would love to know about it.
Stay stress-free and keep smiling…
You May Like These Also: