Mental Health
Top 25 Stress Reliever Toys That Helps You Keep Calm
Last Update on April 27, 2023 : Published on May 4, 2020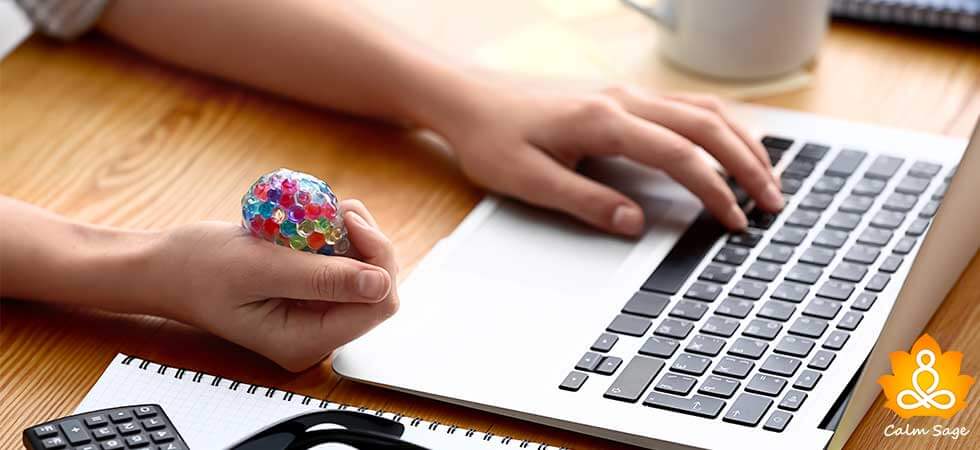 Stress is no joke when you are dealing with it continuously. From financial pressure to family demands, relationship fractions to workload, there is no place where stress cannot be hopped on to your trail. When statistics are being noted, you may be shocked to know that approximately 77% of people experience physical symptoms of stress like low energy, fatigueness, panic attacks, anxiety, etc. based on American Institute of Stress. But how does stress reliever toys help you all through this?
Also Read: Best Stress Relieving Games: Online & Offline
Stress reliever toys are becoming increasingly popular on office tables, homes and other workplaces where any symptoms of stress can strike a person. If you are experiencing any of the below-mentioned symptoms, you may consider keeping some toys to relieve your stress. Symptoms include:
Short temper and irritability
Insomnia
Nervousness
Low energy, headache, tension
Concentration troubles
Worrisome thoughts
Do you seek any of these symptoms? Possibly yes but some good catalysts can help you to feel calm as well as away from the negativities.
How Does Stress Toys Help In Reducing Stress?
Stress relief toys act as a great mindfulness technique as it may help you in cutting down tension by releasing all the negative energy and recharging your head with presence of mind.
These toys are capable of inducing mental focus as you get distracted from all the negative thoughts and come back to the toy. Using this toy ultimately throws off all the tension. Your mood begins to improve slowly and you are definitely able to think clearly.
Let's explore some of the best stress relieving toys that can be taken with you everywhere you think you would be in need of it.
Also Read: 15 Relaxation Yoga Poses for Stress Relief
25 Best Stress Reliever Toys:
Here is the list of the best stress relief toys
 1. Stress Balls For Adults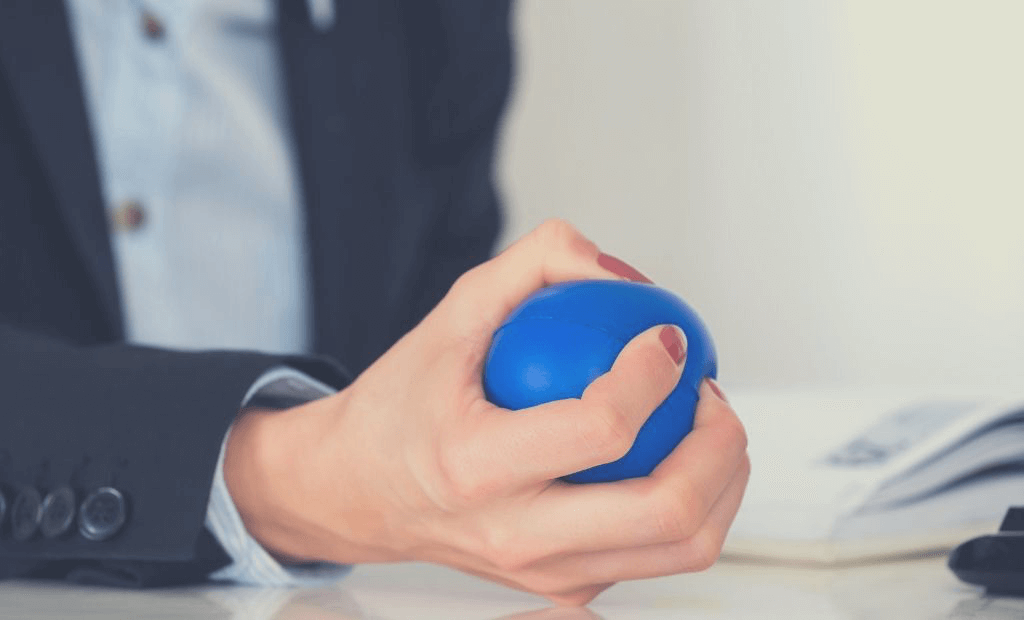 Online games can help relieve stress. The most common stress reliever toy, stress ball is such a simple technique to kill the stress. The best part you can note is that it can be carried anywhere, kept at the office desk or dining table. As soon as any situation appears where you feel your stress level is hiking up, squeezing it pumps good energy within.
Also Read: 5 Handy Mantras For Instant Stress Relief
It comes in multiple colors, sizes and shapes as and how you may want to hold in your palms. Your favorite color could also help you in reducing tension. Plus, the soft texture and squeezing it hard maintains the blood circulation in the body. How cool is that, right?
2. Buddha Board
Want to see all the stress going away? Watch it live! Start drawing or writing whatever it is in your mind. You are free to pull out all the negative thoughts on this small section but do not worry, it all evaporates as soon as the water that was used to draw evaporates completely.
Also Read: 7 Best Apps For Brain Training Games To Improve Memory & Concentration
This stress reliever toy helps in maintaining mindfulness and inner thought process. Many of us are scared to write our thoughts down and read it again, this Buddha board is a definite help in any case. It teaches you Zen concept of living in the moment!
3. Coloring Book For Adults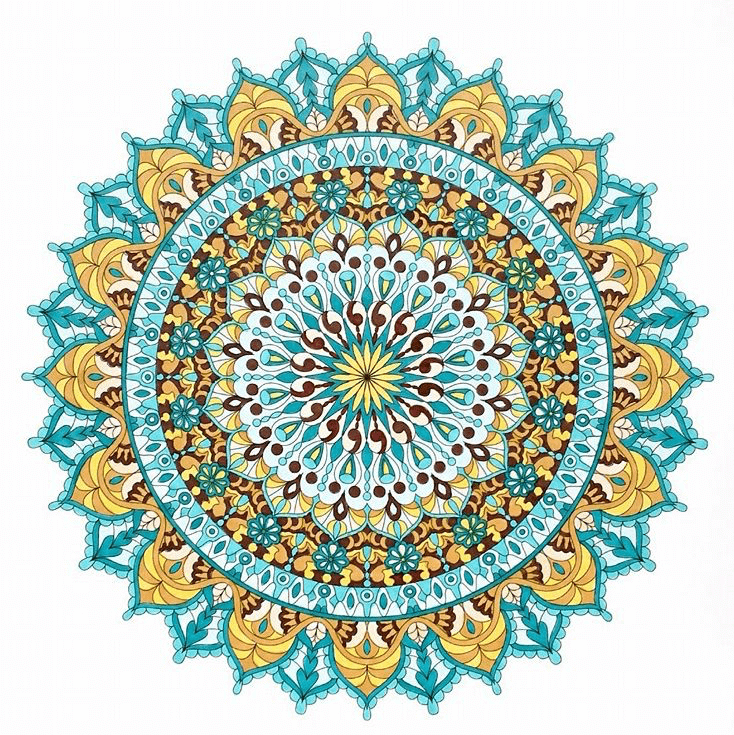 If you haven't tried using a coloring book to calm your senses, this is the time. A good coloring book for adults not only helps in spending time with yourself but also clears your head with unnecessary thoughts. You rather begin to focus on beautiful colors and try to bring them in your life as well.
Also Read: Best Coloring Books: Set Your Mind at Peace
So what are you waiting for? Just bring a good coloring book or order online, a set of colors like watercolor, sketch pens or crayons and start the game! And yes, you are free to destroy the shapes as well if you are stressed. This is best practice to make you free from stress, just keep trying till you reach at the optimum coloring capacity.
 4. Scalp Massager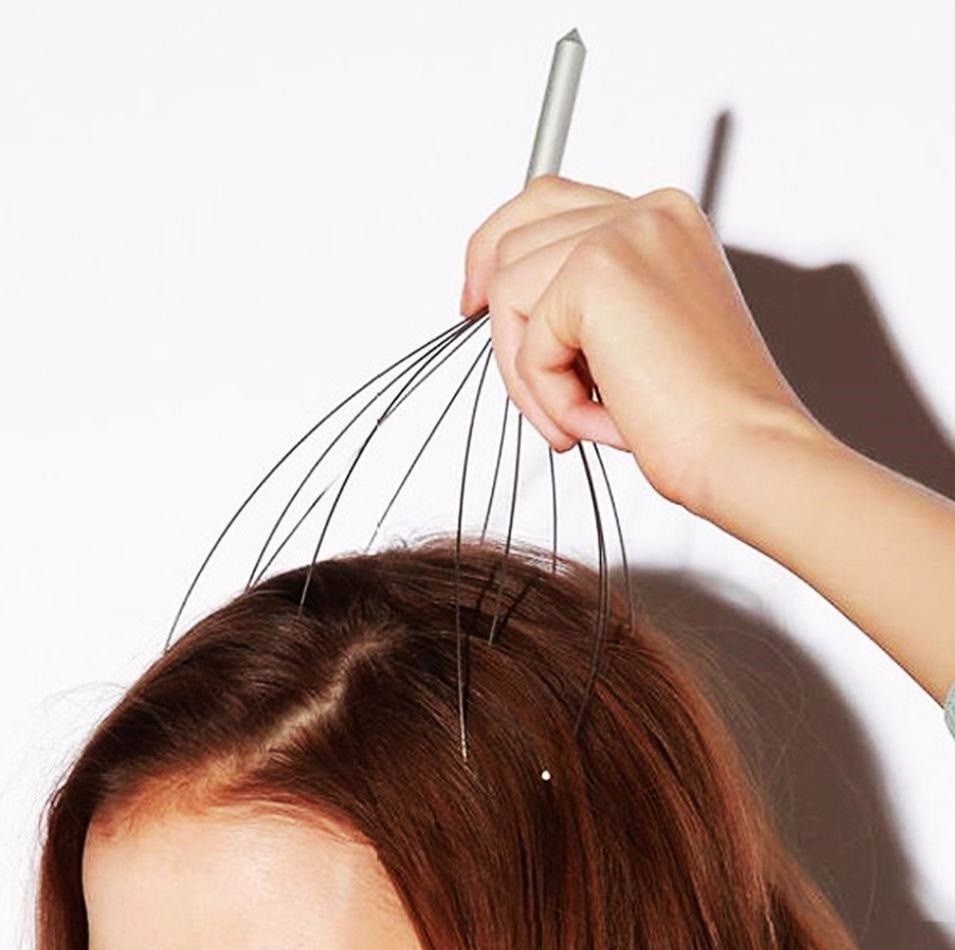 To dive deep in your positive thoughts and pull out negativities, a scalp massager may act as a stress reliever. This scalp soother has gentle rubber tips on its edges that stirs your head as well as calms it down. Moreover, any kind of itching is also removed and promotes scalp wellness at the same time.
If you are with your partner or loved ones, you can even ask them to massage your scalp. The flow of love and massager itself will reduce stress at a great level.
5. Foot Massager Roller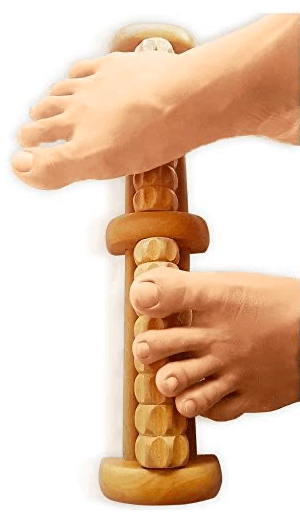 How about giving yourself effective acupressure massage for stress relief? We believe you would certainly like to go with this stress relief toy which targets the trigger points in the foot arch, heels, and whole body. Even when you are tired of work stress or long walks on sites, spending time with this stress reliever toy for a few minutes is a big plus.
It is light and portable which can be carried with you in case of traveling. So give your tissues a deep sense of relaxation with stimulation of roller beads.
6. Spaghetti Ball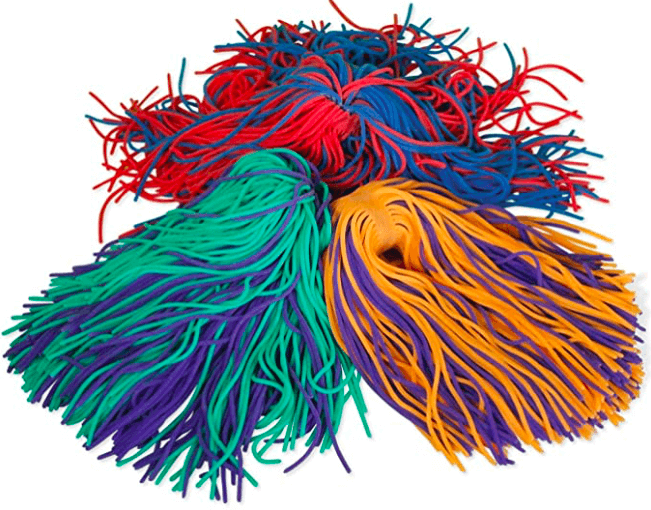 Comes in a variety of colors and sizes, spaghetti balls can be tossed, scratched or stretched as you want. They are wiggly and jiggly that attract your attention and can be moulded anyway to calm your head and mood. It also helps in maintaining your focus and attention, just try it out!
7. Zen Garden Sandbox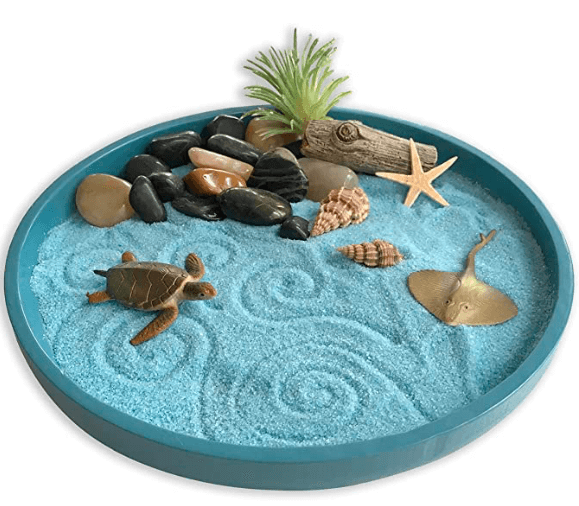 From calming colors to ocean creatures, everything is beautiful about this toy to relieve stress. You can certainly keep this sandbox on your work desk, play with aqua sand and use all the accessories to feel that you are already on a beach getaway. Feel the ocean breeze in your head and it is going to help you to kill stress. It is also a kind of meditation, a must try!
8. Kneadable Eraser Or Putty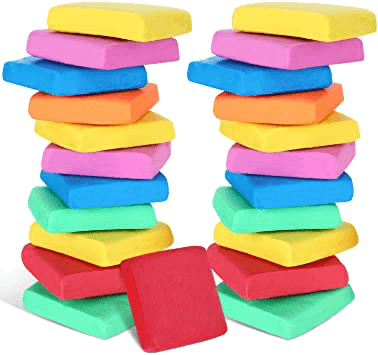 Stressed? Pull out these colorful putties and knead them anyway you like. Beat them or make shapes out of it, they are all at your disposal. Moreover, they have a tendency to clean themselves up so all you have to do is release your stress quickly. Moreover, they are not at all pricey and you can order them as many as you want, happy?
9. Spiky Slap Bracelets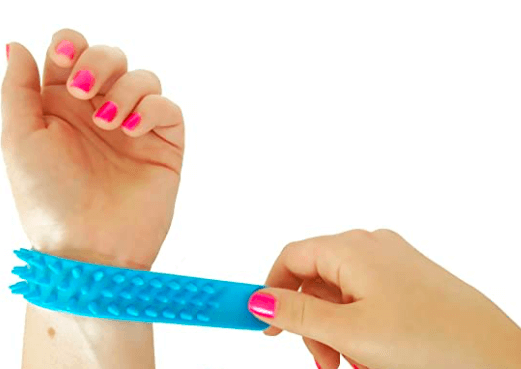 Perfect sensory and fidget stress reliever toy, especially for those having high anxiety issues. Made with high quality silicone, they are worn for tactile or sensory touch. It also makes a clicking sound when you press them on your wrists and gives a calming effect. It also gives a self-regulation sense to the user.
10. Fidget Sensory Rings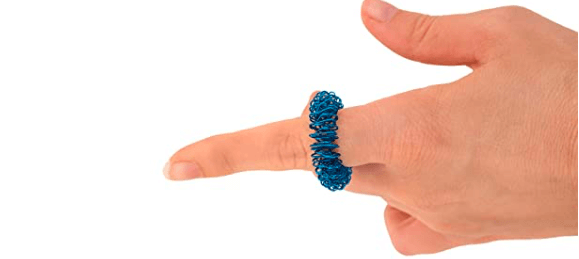 Can a ring calm you? Why not? Free yourself from the anxious thoughts and even bad habits and come back to your senses as soon as you start getting out of head. It is best for people having high levels of stress issues and attitude like biting nails, smoking or uncontrollable emotions. Get yourself this stress relief toy for calmness.
11. Magnetic Balls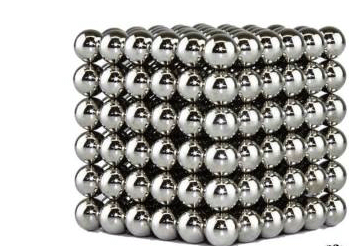 Whether you buy miniature or super-sized magnets, they will always keep you engaged and focused at the same time. These are buildable in any shape, can be smashed off and gives you any kind of satisfying structure bound together through magnets. Chill down your emotions and give try to this one of the best toys to make you calm.
12. Stress Less Cards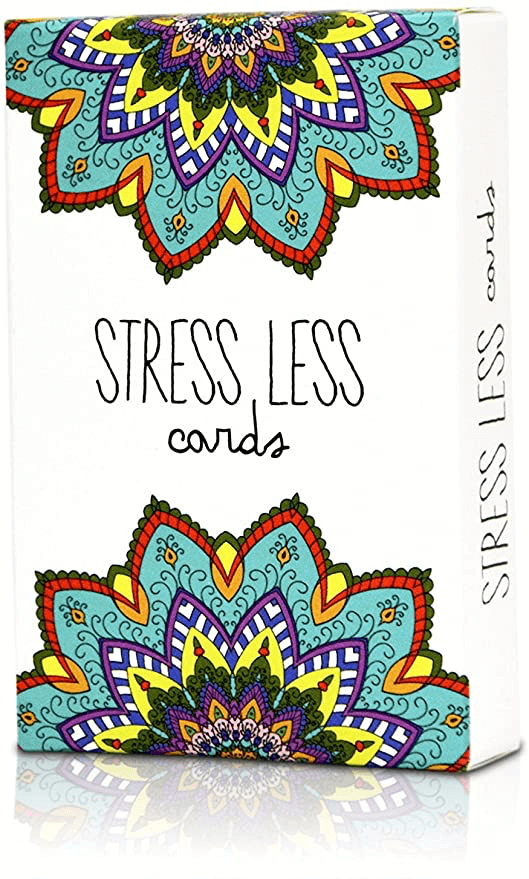 Created by a passionate mindfulness teacher, these stress-free cards contain 50 easy exercises for everyone. These cards have powerful meditation techniques, first aid kit for work stress and are highly recommended by health care professionals. Get wisdom straight away when the mind is not working right!
13. Chuchik Cube Toys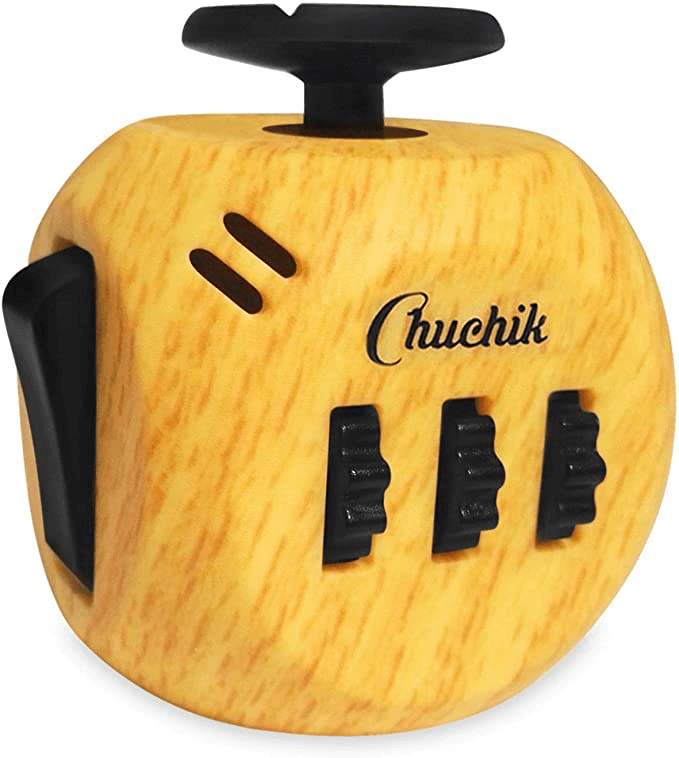 All the compulsive pen clicker or nail biter or someone who has huge anxiety issues, this cube is a perfect stress reliever toy. It has 6 different unique features that keep you busy and less distracted. Perfect for all ages, you can keep it with you anywhere you like.
14. Aromatherapy Diffuser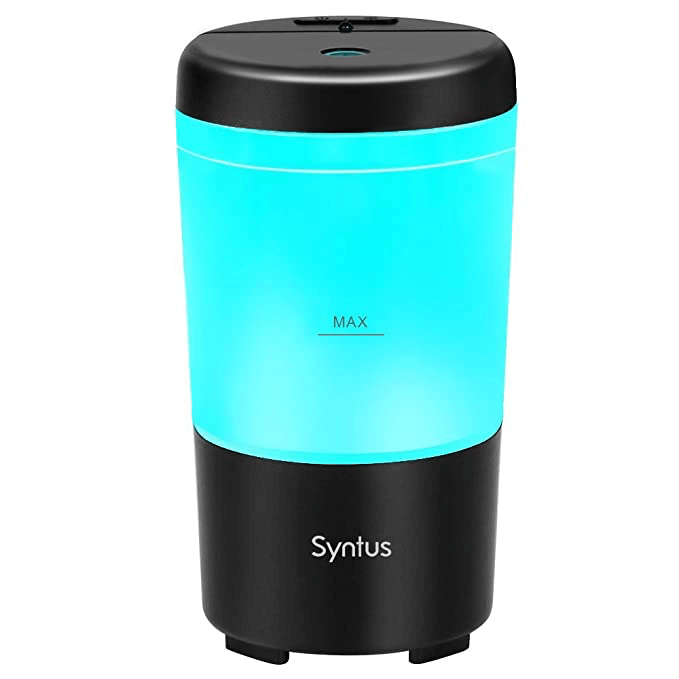 A few drops of essential oils in the diffuser, this diffuser can lighten up your mood and help you release stress. Moreover, it's pretty compact and can fit itself anywhere you like. Don't you want a calm and misty nature around you which just wants you to think beautiful? Think amazing with a less distressed mind later.
15. Stretchy String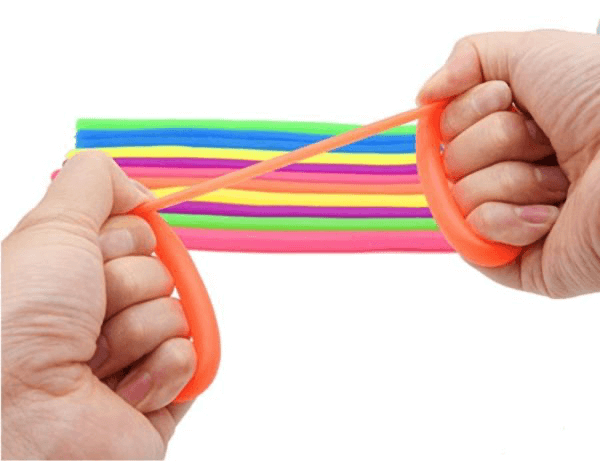 For an ultimate stress relief, these stretchy strings are amazing to calm your head and frustration within. These durable strings could be stretched, squished and fun to wrap around. Interestingly, their vibrant colors are quite attention grabbing and have perfectly sensory touches. In fact, they can be cleaned very easily and you do not need to worry about the same.
16. Yoga Toes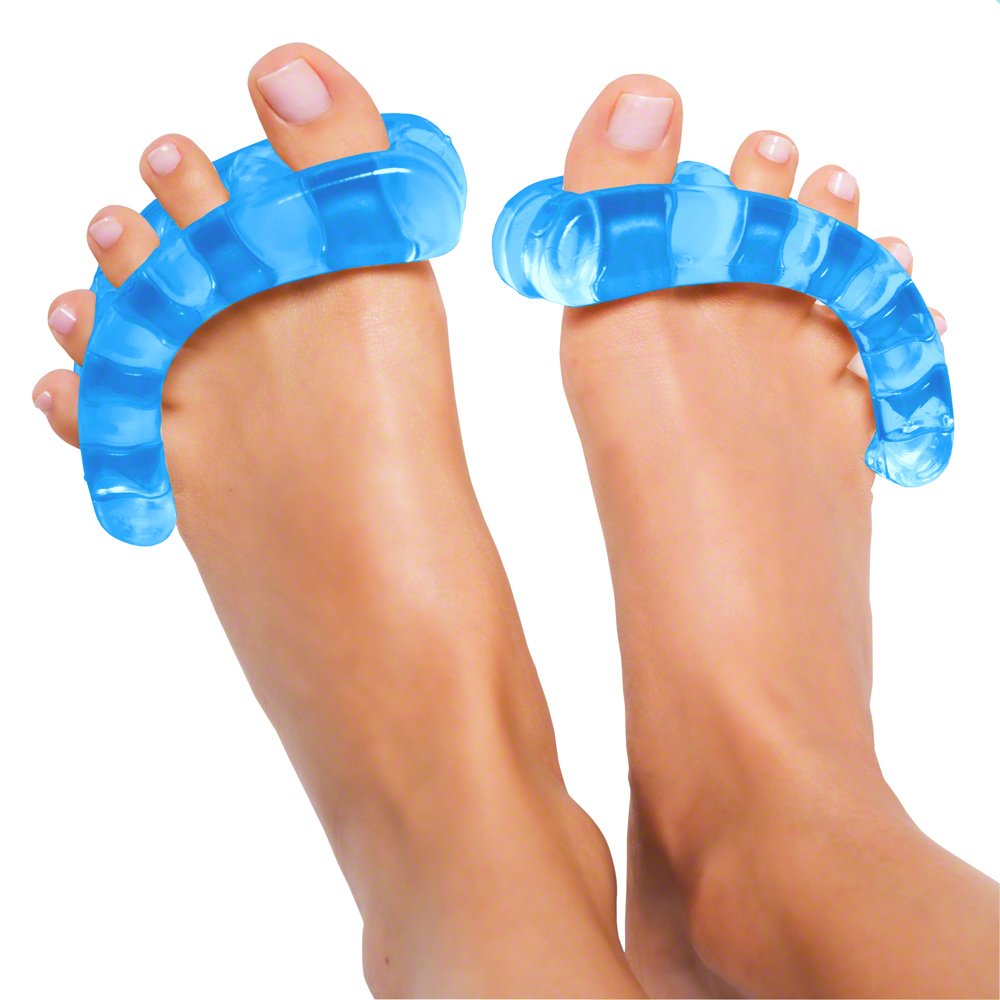 Make yourself comfortable and beautiful with yoga toes that can curl up in between your toes. Get a pair for yourself, put in on and sip some coffee along. It provides not just mental calmness but also relief from chronic foot pain and relaxed attitude. Healthy feet always bring up a healthy mind. So try it out and get this best toy to relieve stress.
17. Fippy Chain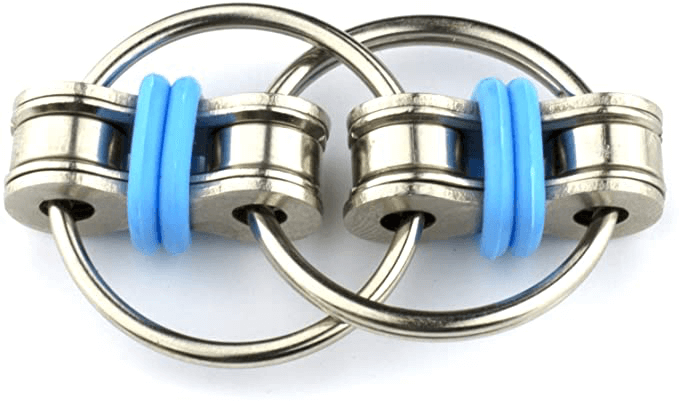 Made up of metal, the Flippy chain helps in lowering the stress and anxiety level by releasing all the tension from within. If you lack in mindfulness and your mind remains distracted, this toy for stress relief could make things better. Works silently for you, Flippy chain has a great texture to touch and feel calm.
18. Hand Fidget Toy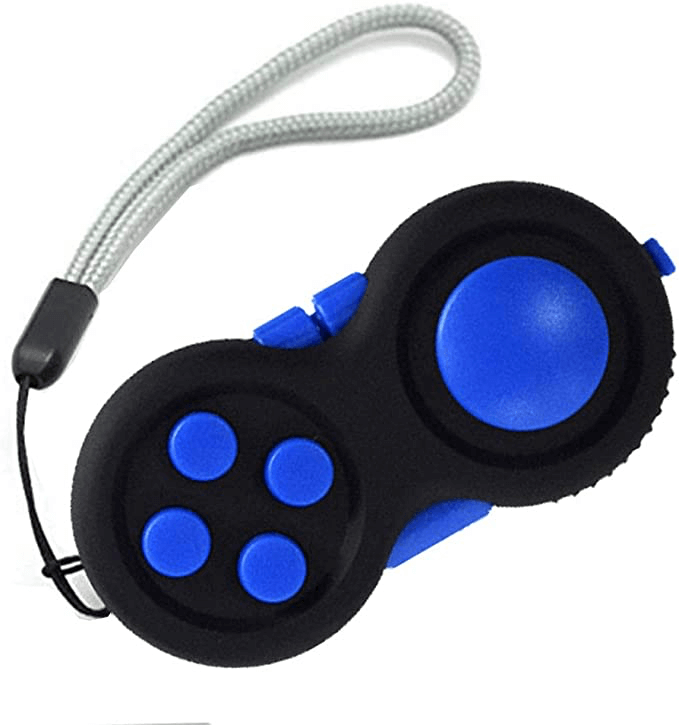 It does look like a game controller at once but this fidget stress relief toy is perfect for your finger sensitivity and throwing off all the stress away. This noise free fidget can kill your time, release the stress, make you focused and perfect exercise for fingers. Any age, any profession or background, stay happy and calm!
19. Tangle Relax Therapy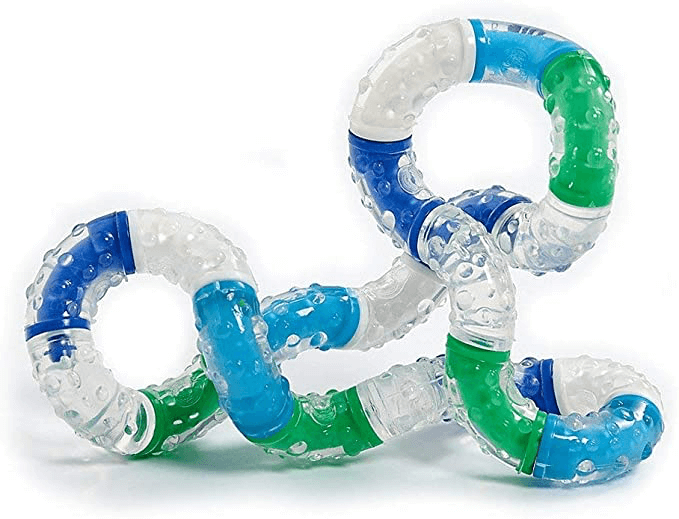 Thinking about focus, relaxation and releasing stress? This stress reliever toy is the easiest way to calm your mood down. It improves your finger movement, muscle performance and improves wellness of your joints. Perfect for relaxation therapy, tangle and untangle the fidget for perfect time with yourself.
20. Punching Ball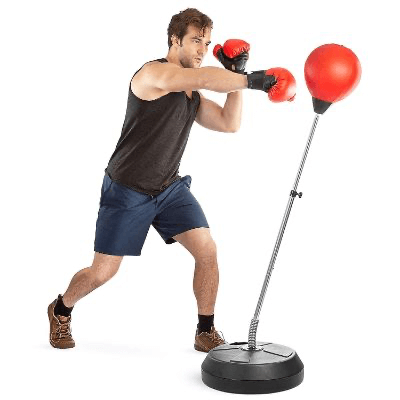 For high stress and quick relief, one can go for a punching ball along with the gloves. This is perfect for stress buster when there is intense tension or anger and you wish to shed it quickly. Combined with gloves, it can improve your muscles as well as balances your brain to come back to mindfulness.
21. Fidget Spinner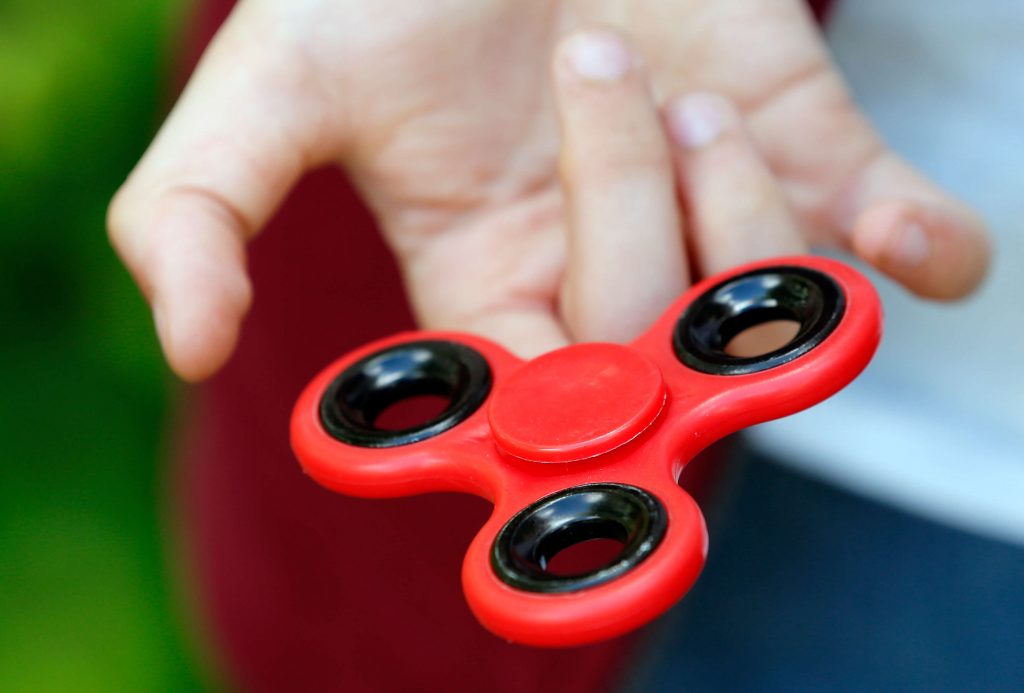 For a pleasing sensory experience, fidget spinner is meant for individuals having stress, anxiety and other serious disorders. You can rotate it between your fingers and keep yourself way more concentrated.
 22. Grape Ball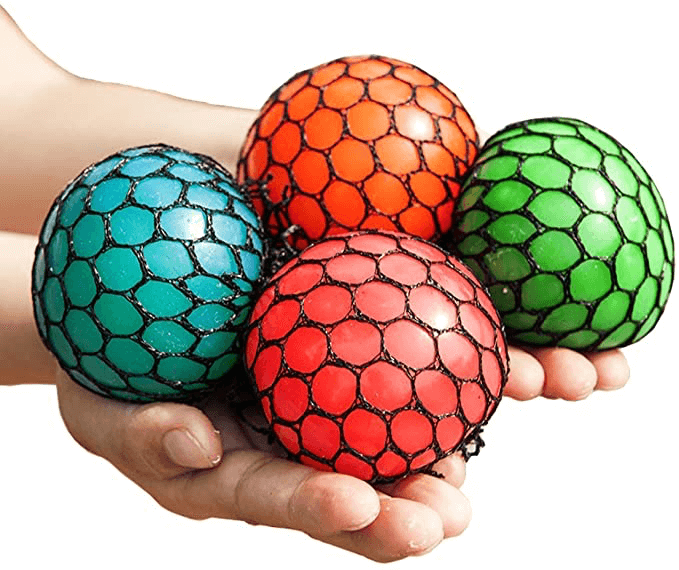 To relieve stress and all the pressure in the head, a grape ball can keep you busy and enlightened. You can keep it on your office desk or home table and squeeze it anytime you feel stressed. Moreover, having more than one color would always want you to touch them and keep you happier.
23. Squeeze a bean Soybean Keychain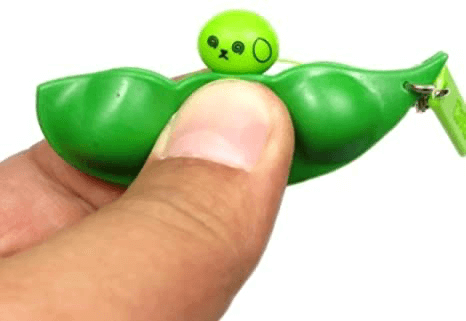 Stressed or bored, whatever be it, try to squeeze a bean out of the keychain which is fully reusable and helps in stabilizing the mental performance. Even while you are thinking and brainstorming, this stress reliever toy is near to perfection.
24. Stress Relief Polar Bear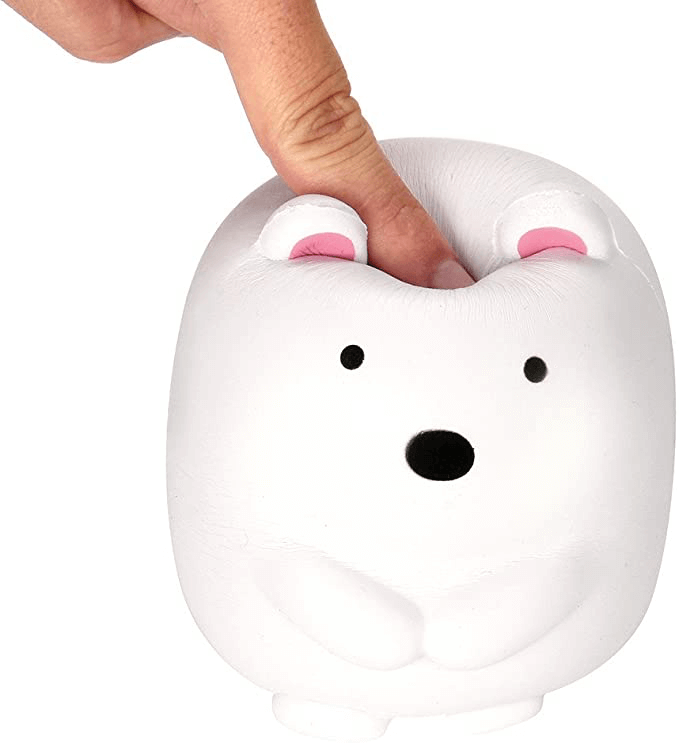 Aren't polar bears cute? Indeed they are! Now when they stay near you during the time when you are not feeling good, you might begin to. These polar bears have fantastic elasticity, are comfortable to touch, look realistic and cute like anything. Now why wouldn't they be able to relieve you? Try it!
25. White Noise Machine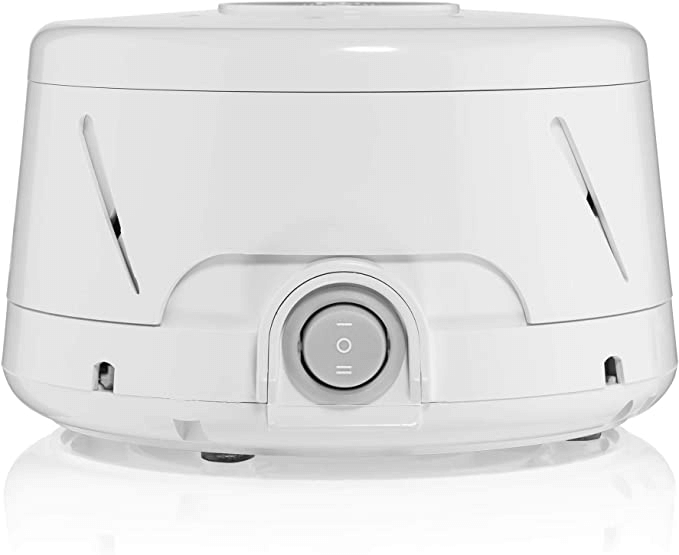 Usually, stress and tension doesn't let you sleep deeply or stay calm. A good white noise device helps in blocking negative noise and thoughts that's boggling you down. Speed options and customized sound experience could be done for your ease. In fact, you can have a good deep natural sleep using white noise device.
Wrapping Up!
We are happy that you came to this page after realizing that you are stressed and wish to get rid of it. These stress reliever toys are surely a great help but we would also like to tell you that you can let us know your queries regarding stress in the comment section below and we may help you with the help of our experts. Having a stress toy is great but having a friend to speak is greater. Let us know your views and thoughts, we are listening!
More Article About Stress Reliving Tips:
25 Best Herbal Teas For Stress, Anxiety, Sleep and More For You to Sip On
5 Handy Mantras For Instant Stress Relief
11 Best Stress Relief Gadgets To Try NOW